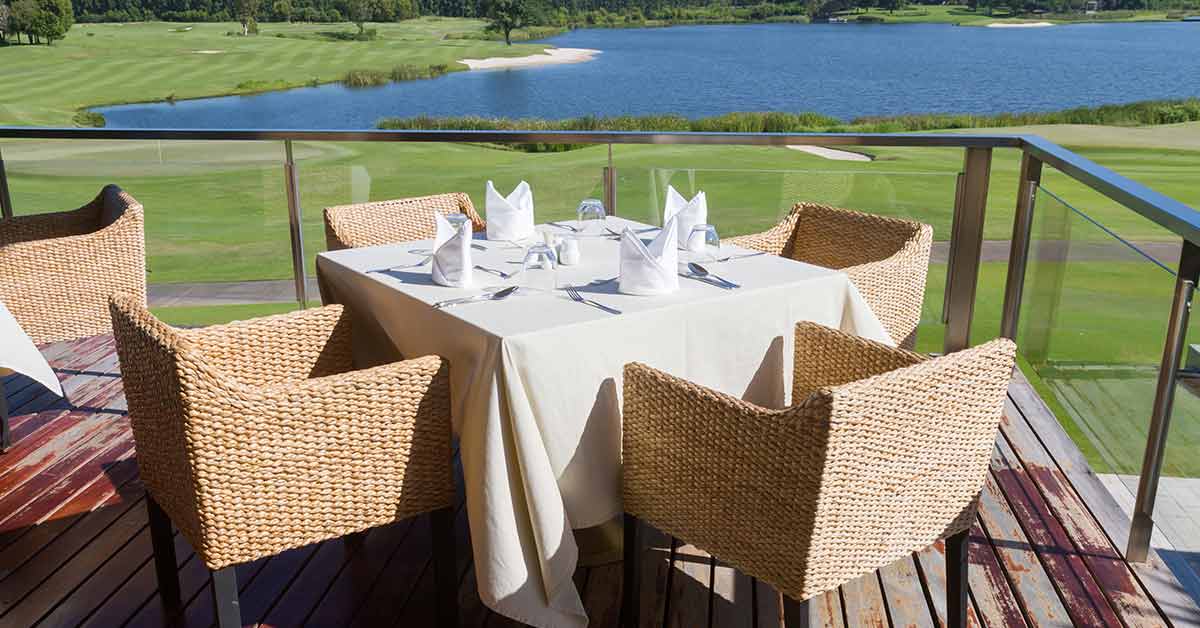 Some food for thought: At a time when customers expect a complete experience, your golf course restaurant is a key revenue driver and an essential component of customer loyalty.
Golf course operators aren't usually restaurateurs by trade, so it can be an intimidating challenge to reassess your existing strategy or develop a new one. That's why we've built this guide to help you get started with all the basics of putting together a good strategy.
The Golf Manager's Switchover Checklist
We've put together this guide to help you choose the best management system for your golf course.
Golf course restaurant branding: back to basics?
For any restaurant to be effective, there are several teams and a number of key factors that must work in harmony. The golf course restaurant is no exception.
But, before we dive into the details about staffing and management, it's important to take a step back and contemplate what the essence of your restaurant will be.
Understanding your brand means looking at how your restaurant will serve customers, the kinds of menu offerings you plan on selling, and the overall ambiance you want to provide will inform every part of your restaurant strategy going forward.
Ask these two questions when setting out to develop your golf course restaurant branding strategy
What is my core audience?
How will they interact with my restaurant?
When you can clearly and completely answer these questions you will be ready to put together a killer restaurant business plan.
What is my core audience?
This question draws on the way you understand your entire golf course's brand, fit within the local market, and service offerings:
Some golf courses are luxury operations with amenities, high-touch service, and high-quality experiences.
Other courses offer a public, family-friendly experience
Others may serve a clientele of seniors in a gated community.
There are many ways for golf courses to find a fit in their local market, and for every fit, there is an appropriate aesthetic, brand, and business strategy.
How will customers interact with your golf course restaurant?
Knowing your core audience gives way to developing a strategy that will attract the right customers. You need to think about the experiences your ideal customers are looking for in terms of convenience, service and dining.
Some golf courses will do better if they offer a fine dining experience, others will go for a casual bar-style restaurant, and some golf courses will do best with quick-serve, grab and go type offerings.
Your golf course's audience could be a fit for any combination of these styles of service, you may even realize that it makes sense to have two or three separately branded restaurants at your facility, each with a different strategy.
For example, some golf courses will have a quick-serve counter service restaurant meant for golfers in a rush to eat before their round, while also featuring an extended casual dining experience in the clubhouse.
The different types of golf course restaurant:
Fine dining
Casual dining
Pub style
Quick serve counter service
Grab 'n' go
Snack shack
Cart service
Once you have a clear answer to these questions, it will be much easier to formulate a picture of your restaurant's brand.
Your restaurant brand should ideally be able to signal to customers what kind of experience, service and food they can expect. Pay special attention to what your restaurant's name, aesthetic, menu items, service level, and pricing say about the expected quality of experience.
Factors that will affect your restaurant branding
Naming
Logo
Fonts
Decor
Menu Items
Service speed and quality
Hours of operation
No matter what kind of establishment you run, putting together a clear branding strategy will help you plan and develop all the moving parts of your golf course restaurant.
Never forget what your brand means to customers as you build your staff, menu service, and management processes.
Kitchen management
Order processing
Probably one of the most common places for interruptions and slowdowns occurs during the ordering process. When a server mishears an order, or a customer asks for a last-minute change, the effects can multiply in the kitchen and affect service time for everyone in the restaurant.
There are two main ways to improve order processing
Improve communication between front and back of house
Use modern software tools
Improving communication heavily relies on staff training, which we will touch on in more detail later on. In general, you need to set up clear processes for creating, sending, and finalizing an order.
Many kitchens employ the use of management software with kitchen displays that instantly produce clear orders based on what servers are inputting in the POS. Integrated systems such as these work especially well for high-volume restaurants or facilities where servers might have to travel far to input an order.
Modern self-service kiosks are a new trend in restaurants that reduce the possibility of making an error during the ordering process because customers are empowered to manually enter orders themselves. Plus, these integrated systems automatically send the order to the kitchen display system, so food is instantly queued for production.
Additional Resources
Blog: Mobile Order-Ahead: How Online Ordering Helps Restaurants Capitalize on Convenience
Blog: Why self-order menus make sense for your independent restaurant
Blog: How to Improve Restaurant Efficiency
Blog: Off-Premise Restaurant Sales: How to Offer Delivery and Takeout Service
Blog: The Benefits of Online Meal Delivery Services
Golf course restaurant inventory management
Kitchens constantly rely on their inventory to produce the items on their menus. If some part of the inventory is running low, several items may be at risk of falling off the menu.
On the other side of the equation, an overstocked inventory can result in spoiled food and higher costs.
Having the right ingredients on hand is critical for both cost efficiency and service level, so putting a smart inventory management strategy in place is key for success. This will rely on the organization from the kitchen management, but can also be aided with modern POS-based inventory management technology.
If you are concerned that too much food is going to waste, have staff separate spoiled food waste and measure daily output. If you are spoiling an above-average amount of ingredients, you may have an inventory management problem.
Planning & preparation
Not being ready a big rush can be detrimental to your service speed. Your kitchen line needs to be ready for the busier lunch and dinner hours.
This requires having your prep cooks in early enough to prepare all the ingredients before service begins, your chefs on the same page about what the menu consists of, and management clear on what needs to be communicated to the front-of-house staff.
Everyone needs to know details about what will be on the menu, what has changed, and which items to push over others. Before the first seating begins, huddle the team together and have managers provide any details necessary for the upcoming service.
Kitchen layout optimization
The way your kitchen is set up has a major impact on the ways that orders, cooks, servers, and support staff flow through your kitchen. The optimal layout depends mostly on the kind of restaurant you operate and the size of the space you have.
No matter what kind of restaurant you are operating, there are five key areas that your restaurant space will need to contain:
Washing station
Storage
Food Preparation
Cooking Station
Service
Any kitchen layout will make use of these five areas, you as a manager will have to make sure that the balance between these spaces is optimal. Optimizing these four areas will make the life of your front and back of house staff much easier:
Ergonomics: how is your space designed to minimize bumps and lines?
Space: how much space is available for your kitchen area?
Communication: is the kitchen area conducive for easy communication?
Safety: what steps are you taking to manage heat, food safety, and staff safety?
A lot of problems can be solved in the kitchen by employing a layout that makes sense. In general, there are five types of layout that are most commonly found in the kitchen:
Assembly line layout
Island layout
Zone-style layout
Galley layout
Open kitchen layout
Each kind of layout has its pros and cons. Depending on the kind of restaurant you run at your golf course, any of these layouts could work.
You can learn more about each of these kitchen layouts here.
Menu optimization in your golf course restaurant
Optimizing your menu can take on many meanings. For most restaurants, menu optimization often means introducing items with the highest profit margins or testing out new ideas.
From the kitchen's perspective, there are many factors to consider when optimizing the menu. Generally, kitchen staff should be looking for ways to improve production speed, minimize food costs, while maintaining an expected level of quality.
Kitchen staff should be invited to provide feedback about what is realistic and what is not for proposed menu items, since they know the limitations of their space and staff best.
There is a lot to consider when designing a menu for your restaurant. Building a solid set of offerings, pricing items properly, and designing the menu to encourage higher spending can be complicated. Luckily we've covered the topic at length in this handy blog post.
Managing the front-of-house
No matter who comes through your door, every customer that comes to your golf course restaurant will interact with your front-of-house staff.
This team is vital for the success of your restaurant since they will direct the experience of every customer. When all is said and done, these interactions and the quality of service will ultimately form perceptions of your brand.
So, pay attention to the way your front-of-house staff treats your customers and the kind of experience they provide. The right interactions here will help your restaurant sell more plates, generate larger bills, and hopefully increase revenue.
Here are a few areas to watch when assessing your front-of-house team:
Service quality
Technological support
Selling strategy
Service quality
What determines the quality of your service relies on the staff you hire, your training processes, and the kind of golf course restaurant you operate.
Some restaurants require experienced serving staff. If you run a fine dining room in your exclusive private club, you'll likely need to hire more experienced servers who understand the details that come with fine dining.
Training new hires for a fine dining experience is risky. It can be done, but you'll still need a few seasoned hospitality staff to train the new recruits.
If you offer a more casual pub-style experience, you don't need to hire fine dining professionals. Having a good front-of-house manager and a good training program will make all the difference here.
Technological support for service
It's a given that today's technology is highly integrated with the service experience. Every day your servers will interact with a point of sale, payment processing machines, reservation management, customer loyalty tools and more.
Many restaurants use cloud-based POS tools within their strategy tools to improve service levels and help make their staff's job easier. Today's modern restaurant point of sale tools are known for being user-friendly, capable of updating orders in the kitchen, with easy payment processing.
The world's most advanced POS tools go beyond the traditional view of service. Since these systems work on portable tablets, table-side ordering is much easier. Casual restaurants are slowly adopting self-serve POS systems that enable customers to enter and pay for custom orders, much like you might find at a fast-food chain.
There are many reasons why self-serve kiosks and table-side ordering can help your golf course restaurant.
But, the main benefit is that the service team can focus on menu knowledge and selling, not writing down orders and processing payments.
There are many examples of how technology can be used to automate many time-consuming tasks while improving the customer experience: Online reservation software can help with cutting down on time-consuming phone calls and better payment processing tools can expedite splitting, paying, and tipping.
Implementing A better belling strategy
Much like every part of your restaurant strategy, the kind of restaurant you operate will inform your selling strategy.
One of the best ways to increase your bottom line is to train your staff to push specific winning menu items and to provide a certain level of service.
At more upscale-style restaurants, the goal is to sell as much as possible. Since these dinners typically last a lot longer than a meal at a casual restaurant, your server's goal should be to push as many upsells as possible. Waiters should push the more expensive wines and offer appetizers and desserts.
At casual and counter service restaurants the goal is speed. Sell the customer high-margin items as fast as possible and get them out the door so you fill that table again. Of course, you don't want to push customers out the door and your service should pleasant and polite. But, you don't want customers waiting for food or for the bill.
Managing a large staff
Hiring Your golf course restaurant staff
At restaurants, turnover happens quite often. Many people fairly view service positions a first job, not a long term career. So, restaurant management must be prepared for this with an effective hiring strategy.
Write a good job advertisement
Have you tried writing a more compelling advertisement? Putting some effort into selling how great working at your restaurant really increases the likelihood of finding a higher quality candidate.
Think about it, no matter their qualifications high-quality people are searching for high-quality job postings. The quality of your job posting will affect the quality of people you attract.
Make postings everywhere
Wider exposure to the job market attracts more candidates and increases the chances of finding that special employee who is the perfect fit. Post your job openings on job websites, student employment boards, web classifieds like Craigslist, Facebook, and more.
Encourage employee referrals
This a very common method for finding quality employees. You know your existing employees well and can get a sense for the kinds of people they attract. A good employee wouldn't want to refer a bad candidate, that's why you should encourage and even reward these kinds of trusted referrals.
We know how temporary and seasonal employees can be a major hassle for golf courses, so here is a great deep dive into implementing better temporary staff hiring strategy.
Onboarding And training procedures
Once you have made your hires, you need to set them up for success by putting together a clear and concrete onboarding plan. Of course, every role you hire for will be different but there are still some general topics you should plan to cover.
1. Provide general information

Create a handbook that each new employee must read and sign off on. There should information about expectations for start and end time, shift changes, and scheduling.
When it comes to restaurant operations, provide information about your processes, guidelines, your fixed menu, and general procedures. Encourage employees to take the handbook home and study it as resources to guide them through their first few days.
2. Train them on any tools specific to your business
Chances are your golf course restaurant uses a unique set of tools and technology, so your new employees likely will need the training to understand how your restaurant works day-to-day.
For example, the point of sale is the heart of many restaurant operations since it is where orders are created, processed, finished, and paid for. You'll likely need to provide training sessions to new employees to help them understand how to interface with your point-of-sale and how it fits within the entire restaurant process.
Of course, it always helps to make use of a user-friendly POS system that comes with support and training videos.
3. Show them the ropes with shadowing
As much as training and handbooks help, there's no better way to learn than by watching experienced staff in action and doing as they do. Once employees have gone through the training process, it makes sense to have the shadow senior employees, so they can learn firsthand how to do their job.
Scheduling employees
Managing the employee schedule can be a major pain for restaurant owners. No matter how many rules and guidelines you put in your employee handbook you will always run into conflicts.
Today, cloud-based software tools make it easier than ever to create a shift schedule. Plus, modern POS software makes it possible to easily track when employees clock in and out and determine hours worked and payroll.
Good scheduling practices are important. You need to make sure you have enough staff on hand for peak hours while ensuring you are overstaffed during the slower periods.
Using reporting tools to analyze sales by the hour is an excellent way to plan for busy periods. Modern cloud-based tools can provide this kind of reporting and even display employee sales by hour, so you know who your top performers are.
If you are training new employees it may make sense to schedule new recruits to shadow your top performers, so they can get a better grasp on how to generate more dollars per seating.
Planning a golf course restaurant marketing strategy
Every day your tee sheet draws in a lot of potential customers, but the question is: how do you get this valuable foot traffic into the door of your restaurant?
You have a captive audience that will play your course and most likely becomes hungry during their two to five-hour round. Let's take a look at some marketing strategies you can easily use to draw this hungry crowd into your restaurant.
Key golf course restaurant marketing channels:
Promotions
Text message marketing
Email marketing
Social media
Website
Be sure to build a clear plan for these channels when you build your very own marketing strategy.
Get creative with your golf course restaurant promotions
Remember how much we stressed your branding strategy at the beginning of this guide? Your promotions strategy where you'll begin to see the power of your branding come into play.
Put some thought into the way you promote your restaurant and you'll see your customers respond. Run an unthoughtful promotion and you might risk tarnishing your brand.
Your promotions should be considered based on the kind of restaurant operation you run.
For example, suppose you run a high-quality fine dining style restaurant: running a cheap burger and beer special might damage the look of your restaurant, save that for your grill pub.
Instead, for your fine dining restaurant, build a "tasting menu" that offers a full five-course menu for a reasonable (but profitable) price. This way you reduce the friction of selling a larger bill, and you simplify demands on the kitchen. Of course, you'll still want to keep all your regular menu options, alongside the tasting menu.
Keep the quick promotions like two for one hot dog, or taco Tuesday for your counter service snack shack or your grill pub.
The way you share your promotions is important too. Next, we'll look at the many avenues for sharing restaurant-related promotions and explain how to match your delivery method with the right kind of offering or experience.
Perfect timing with text message marketing
Imagine receiving a text message promoting a special in the bar while you're on the back nine right when you are starting to think about maybe hitting the 19th hole after your round. There's no doubt that your chances of visiting your golf course restaurant are much higher after receiving that text.
Text message marketing is a proven strategy that has worked for many golf courses. Walters Golf Management, for example, has seen a bump in food and beverage revenue since implementing the strategy.
Of course, exercise restraint and be smart with the kinds of text messages you send. You don't want to spam you, customers, with unwanted messages. There are lots of creative and useful text messages to send at the appropriate times.
Used smart and nuanced email marketing
Email marketing might not be the most common channel to promote your golf course restaurant, chances are you spend more time promoting tee times and golf specials via email.
However, it can be useful to us to promote your restaurant amongst your regular email newsletters and tee time promotions, especially if you are launching a new menu or special.
Even better, leveraging automated email marketing can be useful for following up with guests and thanking them for visiting your restaurant.
Using your POS to capture customer emails is a great strategy for engaging customers with promotions, specials, or events at your clubhouse.
Social Media: Your best golf course restaurant marketing channel
Social media is easily one of the most important channels available to your restaurant. Your restaurant will increase its online reach if you operate an active and interesting Facebook, Instagram, Yelp, and Twitter account.
The first step is making sure your online social media profiles are complete and up to date with contact information, location, website, and high-quality pictures of both your dining room and your menu. You can register your business on Facebook and Instagram easily through the Facebook for Business interface.
The majority of diners who visit your restaurant will search for your business and look at review sites. So, it is critical to make sure your Yelp profile is complete, alongside any other review website that is popular in your area. Update your contact information, provide quality images, and make sure to answer any reviews about your business.
Keeping your social media accounts active is another important piece of the puzzle. Post good-looking pictures of your dining room decor, signature dishes, drink specials, wine selection and more. Another angle is to showcase your staff to help build that human connection that comes with restaurant service.
Anything you post to social media should align with your brand, so make sure the quality, content and aesthetic of any picture or caption you post represents your business well.
Turning your customers into promoters is the last social media strategy you need to consider for your golf course restaurant, and it is probably the most important.
Nearly everyone who visits your restaurant, especially young people, will have some kind of social media account. We've all seen our peers posting food pictures at restaurants with hashtags and restaurant tags.
These kinds of posts are incredibly valuable to your business because they act as online word of mouth about customer experiences at your restaurant.
There are many ways to encourage customers to post online about your restaurant, but here are a few quick tips:
Make sure your restaurant is taggable in Instagram stories
Include your restaurant handle on your menu and encourage shares
Offer a special deal on their next if someone shares online
Ask to tag a special customer in one of your Instagram posts
Offer loyalty rewards points to customers to share online
If you are successful with implementing a creative online word-of-mouth campaign you'll see discussion online and your local awareness will explode.
You NEED a golf course restaurant website
For starters, your golf course definitely needs a website for its entire operation. At the very least, that website should also include a dedicated page for your restaurant. However, you may benefit from increased local search visibility with a dedicated website focussed solely on your website.
We stressed that prospective diners will search online for your restaurant before visiting in the social media section. If your restaurant offering is good enough, you may need to put some serious thought into launching a website-specific golf course.
A website can be especially valuable if you operate a fine dining or upscale casual restaurant. Showcase your beautiful dining room, signature dishes, and incredible wine menu. Create a page that gives a background for your executive chef and sommelier. Make sure to include pictures with smiling staff and patrons.
A website can do wonders for assuring possible diners that you are serious about creating amazing experiences and that your restaurant isn't an afterthought that comes secondary to golf.
Getting your golf course restaurant right takes time and energy.
The restaurant business is notorious for being difficult to crack.
To realize improvements you will have to test and iterate to find the perfect formula. Whether it be your branding strategy, your marketing efforts, or your staff processes there a high chance that some area of your restaurant needs improvement, even if you aren't aware of it yet.
Hopefully, this guide can provide some inspiration if you are struggling with some part of your restaurant operation. Never forget that the way you present your restaurant will have a dramatic effect on the way it will operate. Take some time to reflect on the various ways guests at your golf course could want to interact with your restaurant business, and see if what you currently offer mirrors your imagined reality.
Good luck with your restaurant this season! I you're looking to bring your F&B operation to the next level and increase sales, talk to one of our experts today and discover how Lightspeed Golf can lend you a valuable hand in the clubhouse.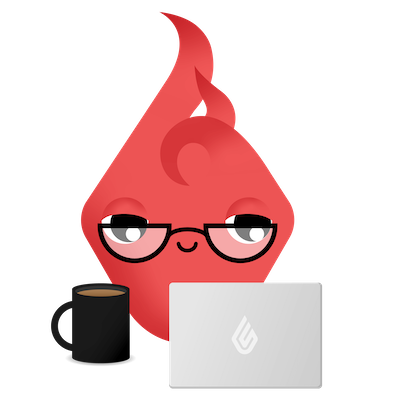 News you care about. Tips you can use.
Everything your business needs to grow, delivered straight to your inbox.