Take control of your stock with automated inventory management
Make the most of your ingredients with restaurant inventory management that lets you plan ahead and reduce waste.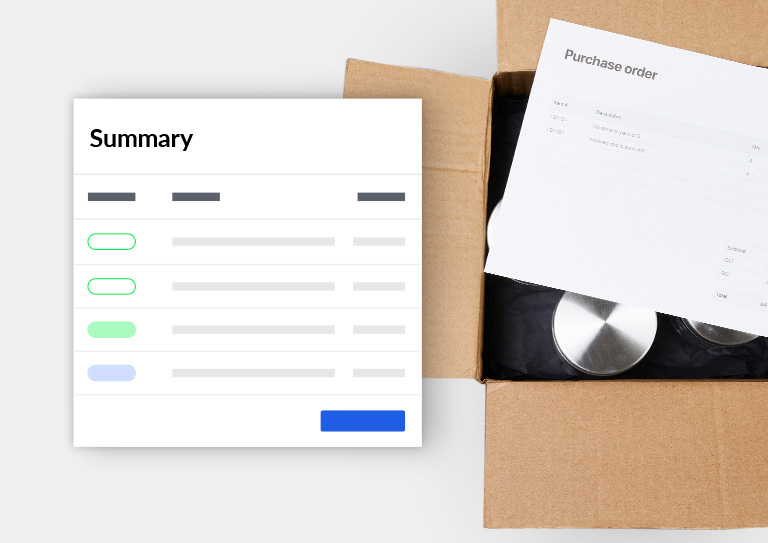 Track and automate your inventory with ingredient management tools that let you save
Keep track of your ingredients with inventory management software that tells you exactly how much food you went through, how much you still have on hand and how much you need.
Eliminate manual stock counting and spreadsheets, view current stock on hand and current stock value
Simplify inventory management with real-time deductions as menu items are sold and automatic replenishments when you receive inventory
Keep your staff busy serving customers and not worrying about stock with a fully-loaded inventory management platform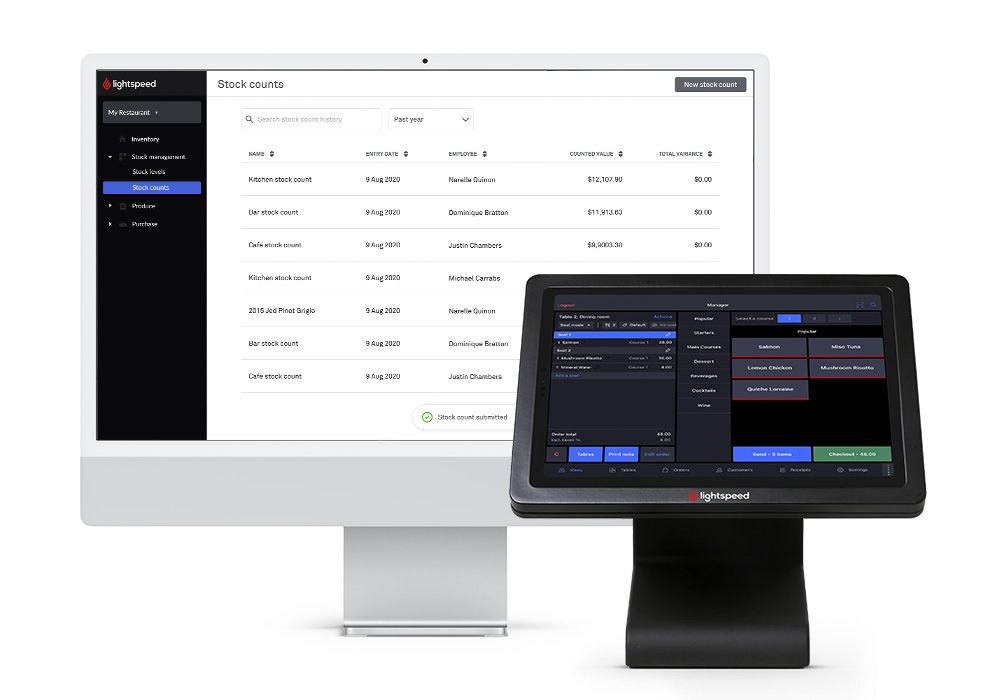 Avoid idle inventory, waste and spoilage with insights that help you plan
Minimize loss due to spoilage, waste or even theft with an integrated inventory tool that keeps your ingredients in check.
Track how much inventory has been purchased, produced, wasted or sold with stock reporting
Reduce waste and control costs by ordering only what you need
Calculate recipe costs and margins by tracking every ingredient—and any price fluctuations
Review inventory in real time, get low stock alerts and automate your recurring orders to your suppliers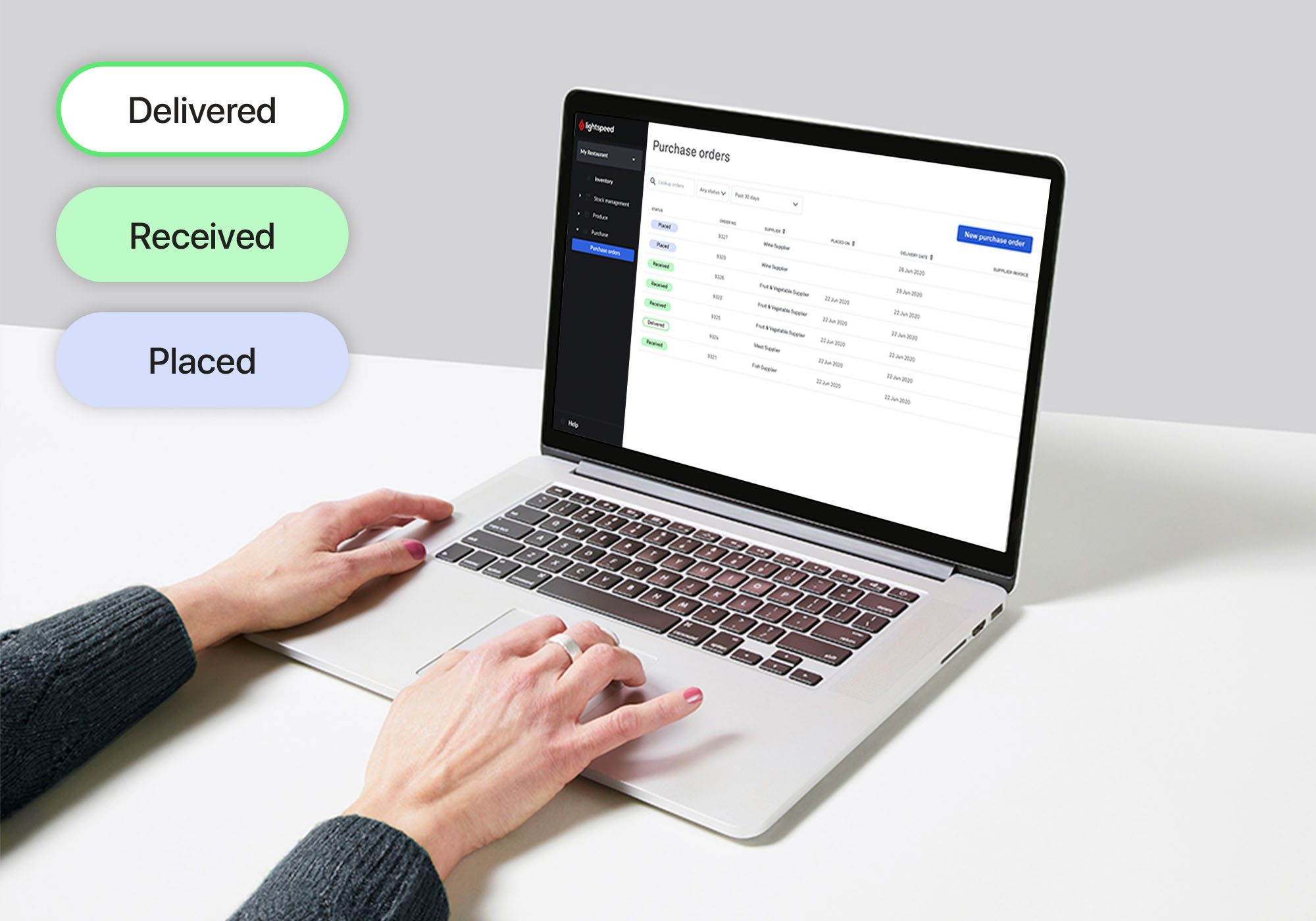 Ditch the spreadsheets and get automated reporting
Manage your stock, analyze your food cost reports and always get the actual performance on your profit margins from anywhere at any time.
Identify where you can save on your cost of goods sold
Easily access monthly sales reports and export inventory reports when needed.
Know your inventory variance with automatic tracking and advanced reporting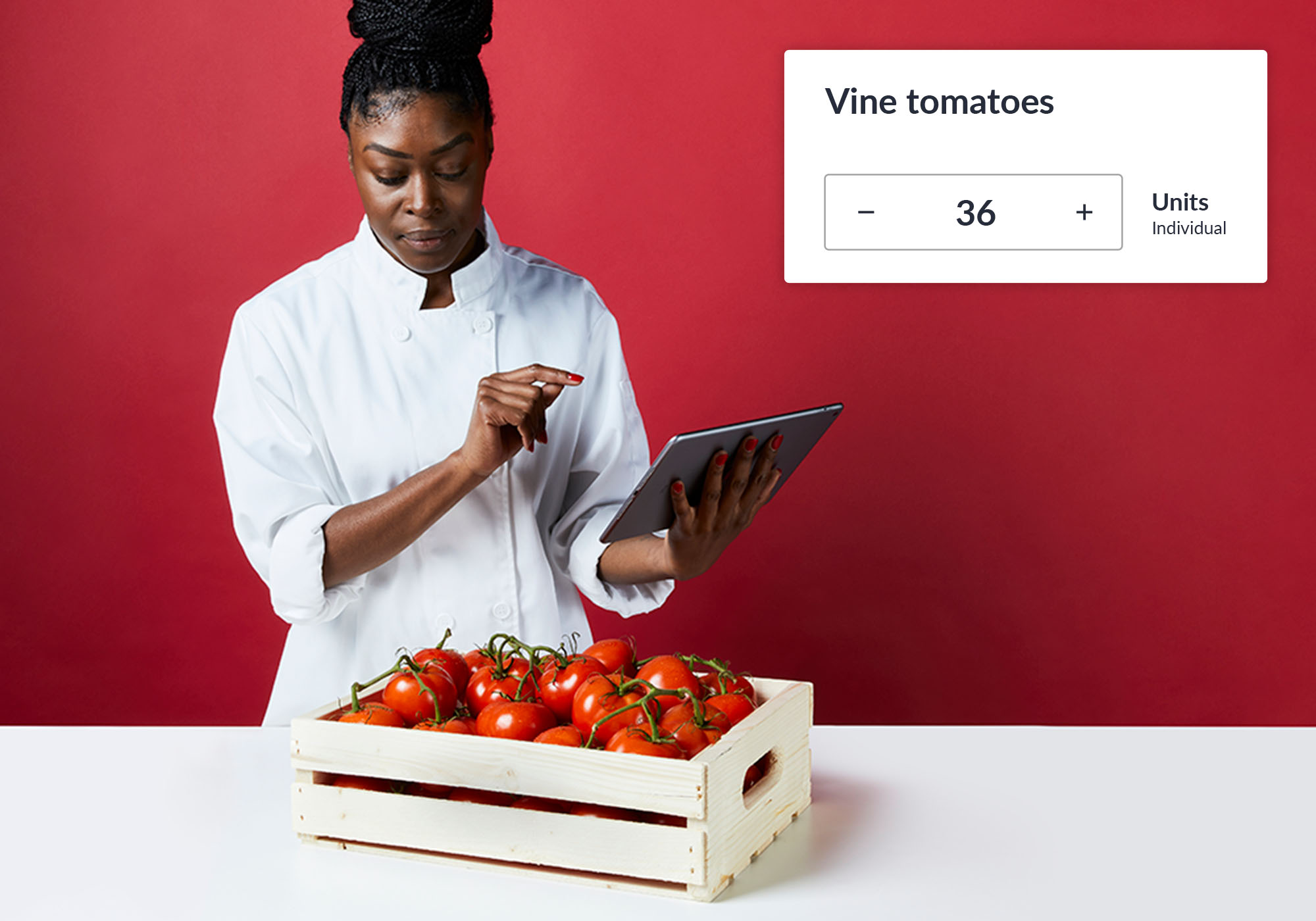 Lightspeed's 24/7 support.
Everything you need, when you need it. (And it's free.)
Unlimited 24/7 specialist support
Level up with our industry guides, webinars, demos and videos
One-on-one software onboarding session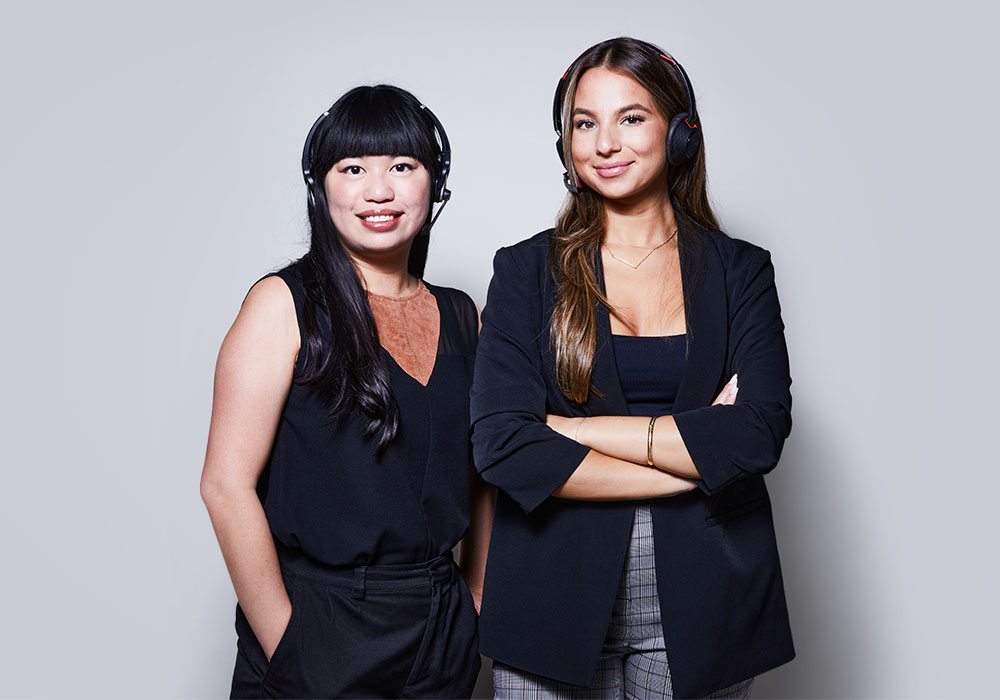 See what Lightspeed can do for your business
Connect with us to discover more.
Your restaurant success toolkit.
Lightspeed is your partner in success. Start optimizing your operations with these free resources.