The bike shop POS that helps you sell online and off
From work orders for repairs to robust inventory management, see why half of all US bike retailers are choosing Lightspeed.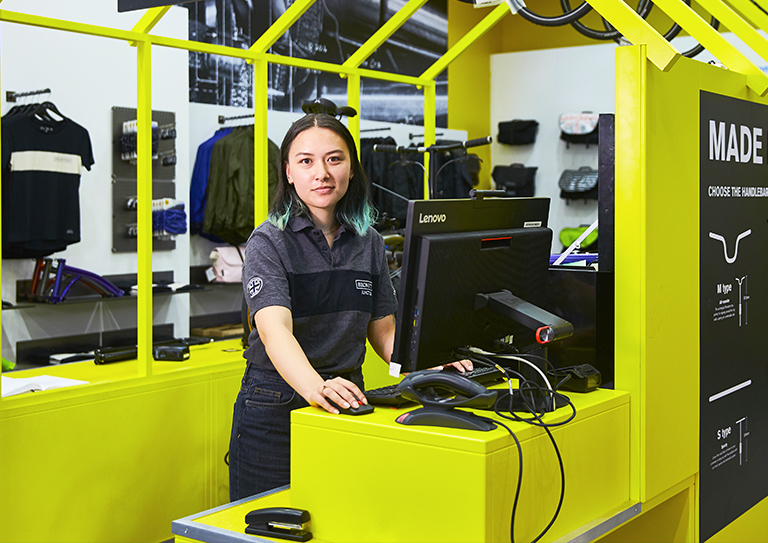 1 out of 2 US bike shops use Lightspeed.
Designed by bikers, with features specifically tailored to the omnichannel needs of independent bike shops, it's not hard to see why.
Order from multiple vendors and integrated supplier catalogs at once with purchase orders
Use our built-in supplier catalogs to order stock from one centralized place—your POS
Track product warranties and manage sales on your serialized inventory
Explore specialized integrations made for the bike industry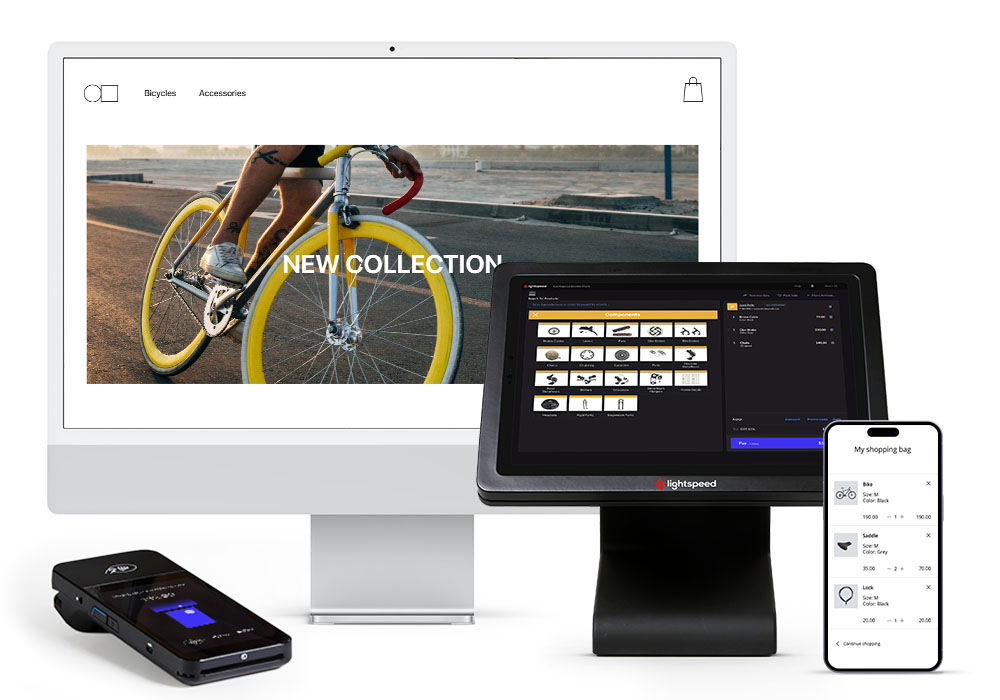 Seamlessly sell bikes online with intuitive bike shop software.
Expand with eCommerce software designed to grow your business and sync to your inventory and locations from your brick-and-mortar bike shops.
Easily import stock and sync location information from your physical bike stores to your eCom shop
Select a theme from a range of mobile-responsive and customizable templates
View, edit and organize your shipments from your eCom back office
Make use of built-in tools to boost SEO and drive traffic to your online bike store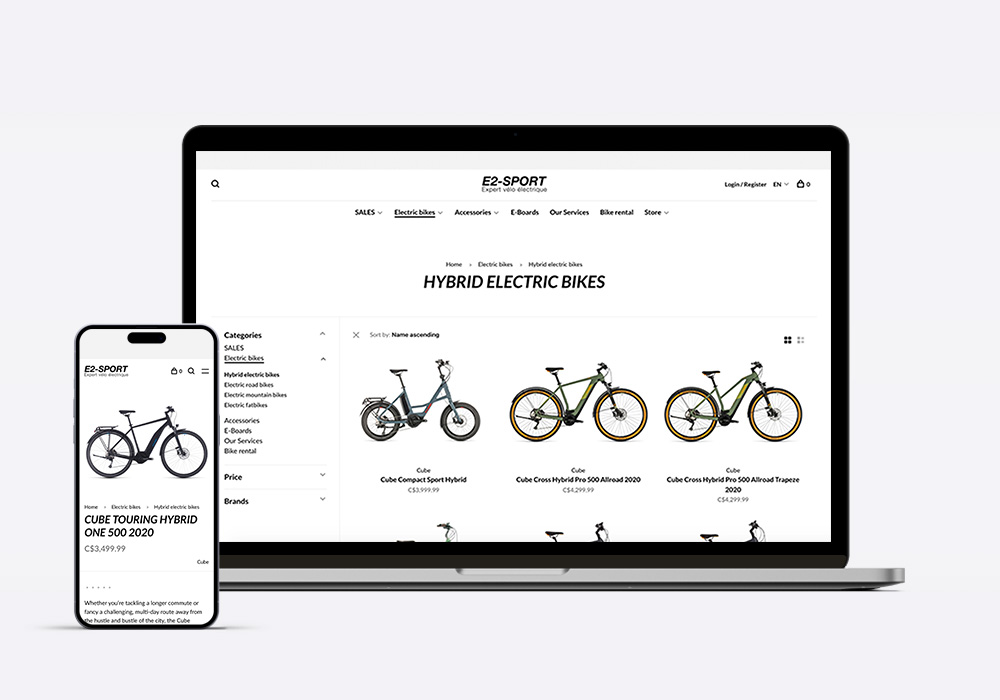 Automate your supplier information with B2B Catalog
Access thousands of products synced straight to your POS. Add pre-loaded product information from your suppliers to your POS, saving time and ensuring your product data is accurate.
Add key product information from thousands of popular bike suppliers to your POS with a single click.
When receiving products or adding products to a PO, you can search the B2B Catalog for a product by name, keyword or UPC.
Import all the product data a brand has uploaded on the product, including UPC, MSRP, description, image and name.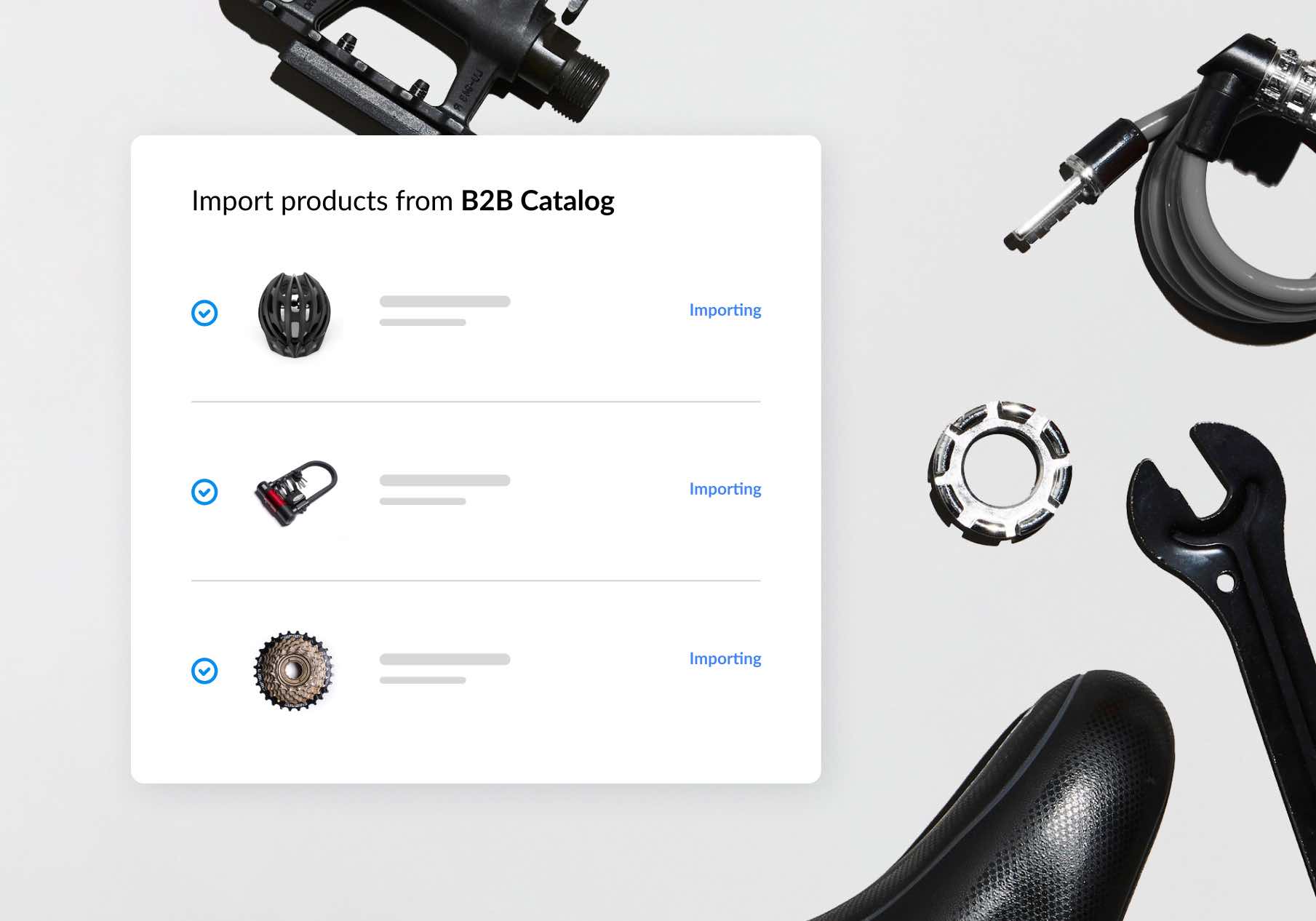 Service, repair and customer satisfaction.
Manage bike repairs with ease within your POS using Service Orders. Remove time-consuming processes and align your staff so you can satisfy all your customers.
Track repairs with built-in work orders through your bike shop POS for a connected workflow
Take and track tips for bike repairs with any kind of card, process sales and streamline workflows in one unified POS and Payments platform
Make the sale for niche products and hard-to-find parts, even if you don't have them in stock, with special orders
Use notes and tags on customer profiles to give your customers personalized service, no matter who is on shift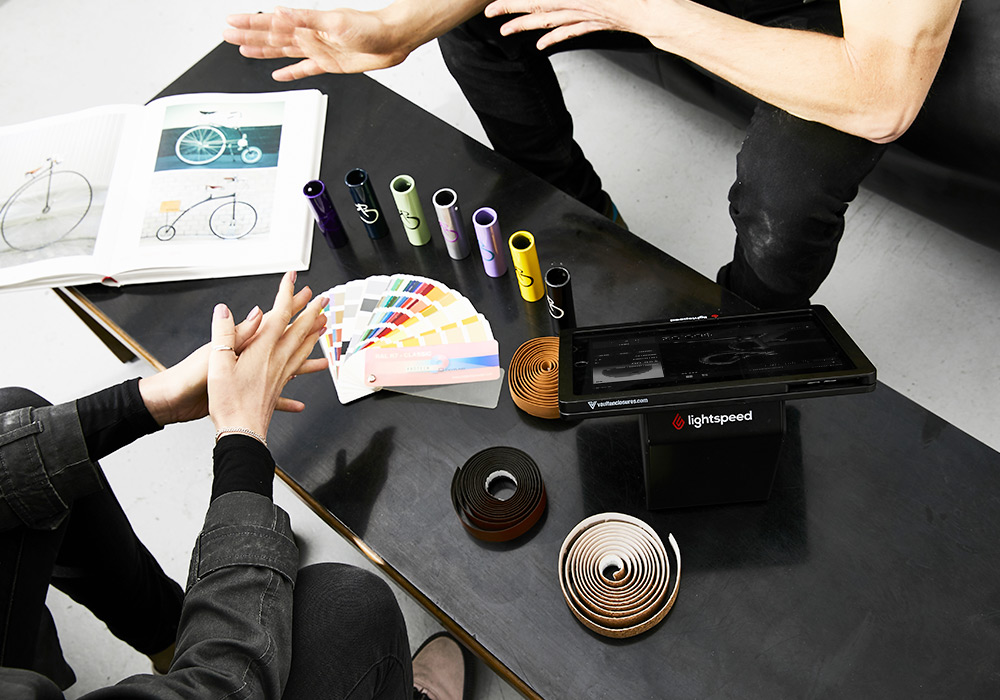 Bike shop inventory management that puts you in control.
Get powerful cloud-based inventory management tools for your bike shop with Lightspeed. Whether you have one location or many, take control of the heart of your business: your stock.
Set smart reorder points so you never run out of popular parts and accessories
Organize your inventory with custom tags and categories to quickly search by bicycle model, color, year and more
Use product matrices to classify related products, like bikes with different sizes and colors
Advertise your quantity on hand to online shoppers with live inventory numbers for Lightspeed eCom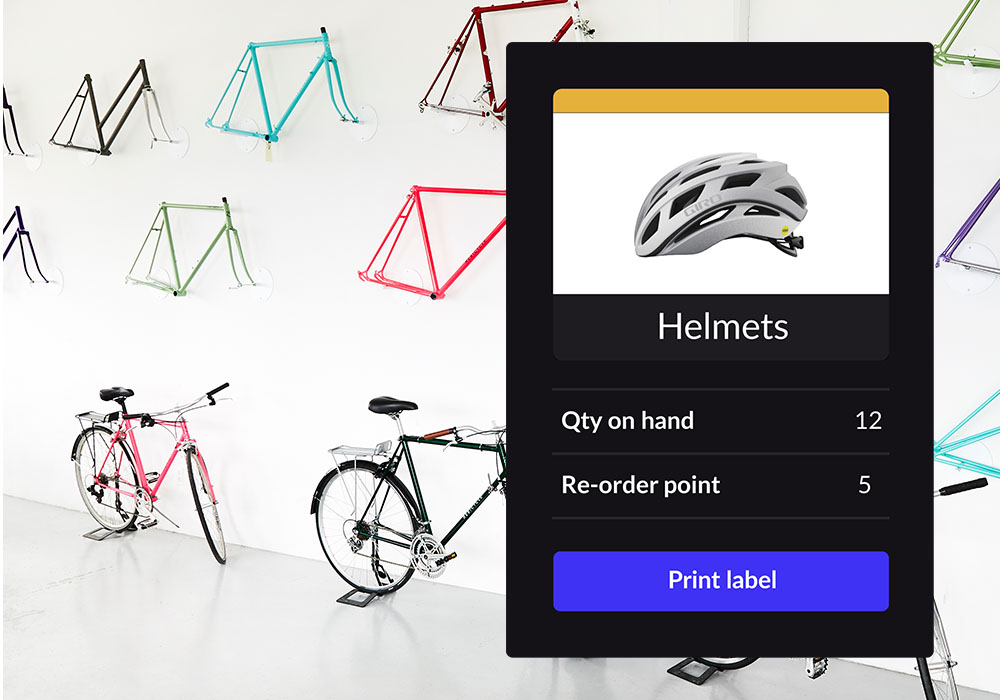 Manage multiple locations with ease.
Run and scale your business with one intuitive commerce solution.
Use supplier catalogs to order inventory for every location without leaving the Lightspeed platform
Instantly check the status of repairs in every store with work orders
Add serial numbers to keep track of your items across locations
Scale your business with enterprise-level reports and insights to see which items are selling best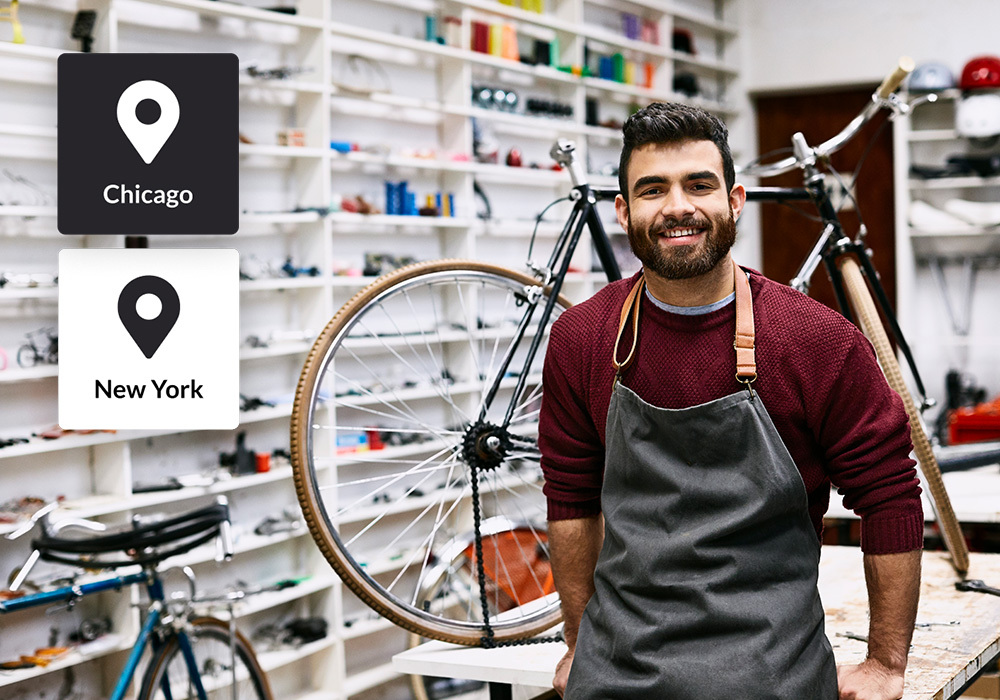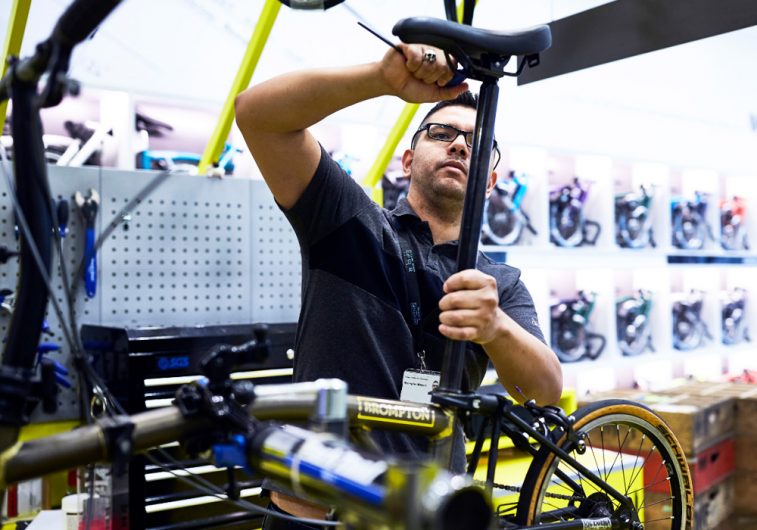 "Staff love Lightspeed because it's really easy to use, management love it because reporting is easy and our mechanic loves it because it's easy to manage work orders."
Eilis Keegan, Brompton Bicycle - London
Get the ultimate bike store guide
Streamline your customer service, optimize your inventory and take your bike store to the next level with Lightspeed.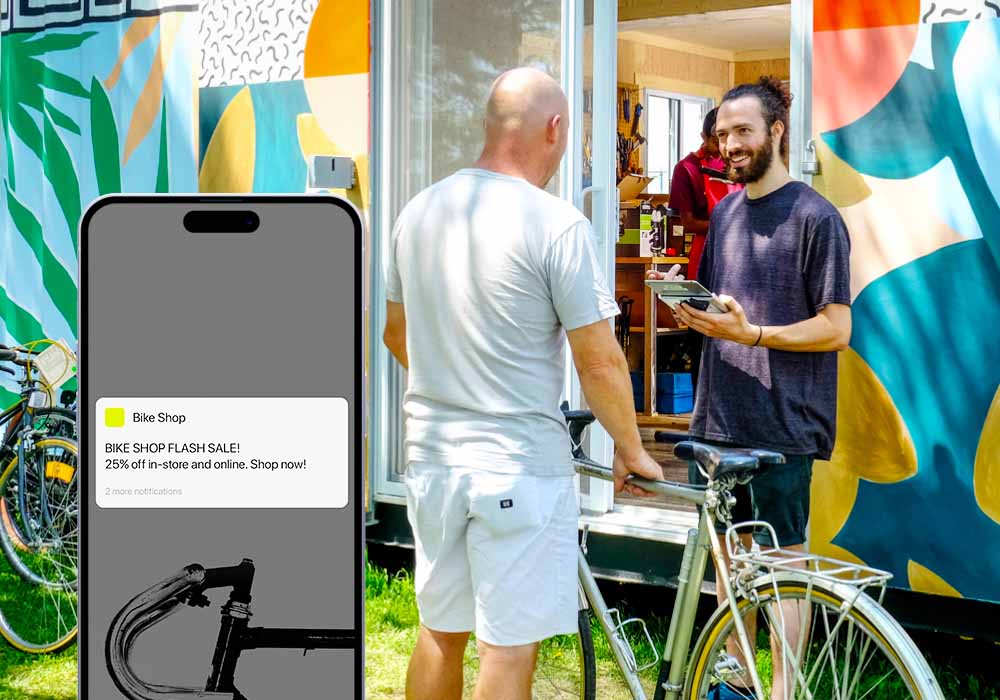 Increase sales and keep customers coming back.
Boost customer loyalty and cash flow without extra fees. With omnichannel gift card management, your customers can purchase and redeem gift cards in store and online.

From a rewards program to easy-to-use marketing tools for SMS and email outreach, Lightspeed Loyalty helps you build a dedicated community of biking enthusiasts online and in store.

Considering the switch to Lightspeed?
Switching to Lightspeed is easy. From data migration to hardware and payments setup, our industry experts will support you each step of the way.
Get fast 24/7 support
One-on-one onboarding
Dedicated Account Manager to answer every question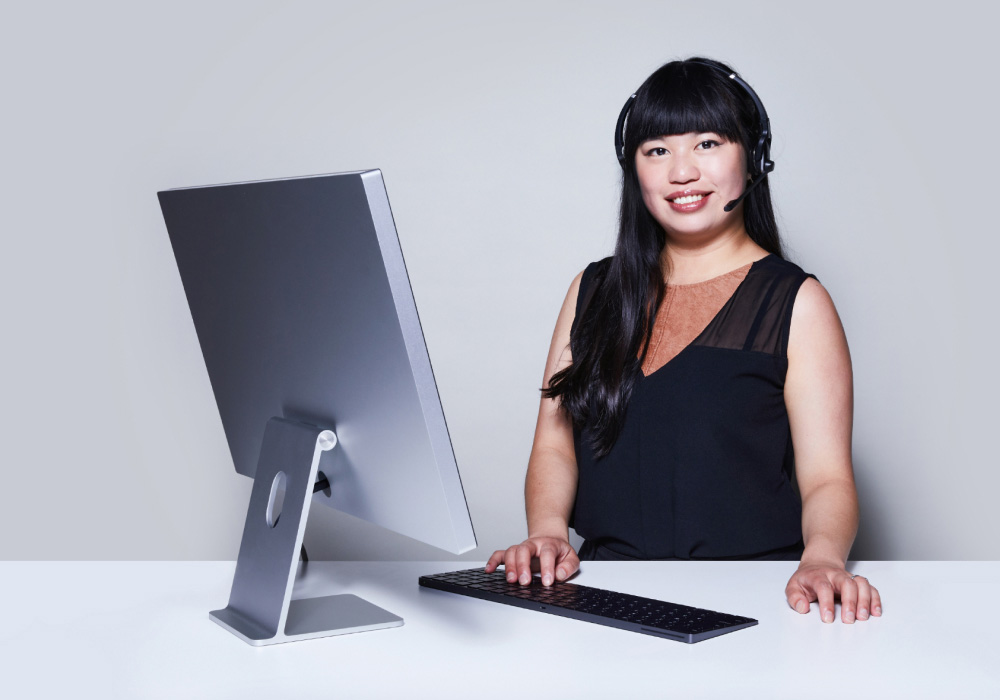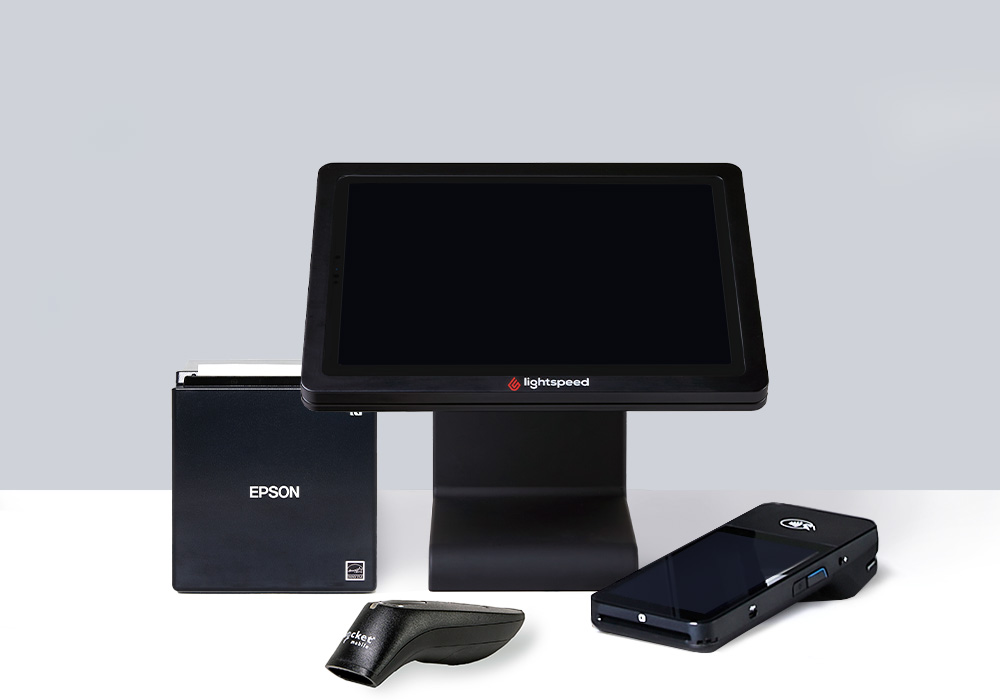 Retail POS hardware? We've got it.
Whether you're stationing your POS on the counter or walking around with an iPad, Lightspeed will help you find the right retail hardware setup. Your perfect wireless experience awaits.
Bike shops powered by Lightspeed
See what Lightspeed can do for you and your business
Connect with us to discover more.
Your retail toolkit
Lightspeed is your partner in retail success. Start optimizing your operations with these free resources: