Women's Golf Day is Next Week: Are You Ready?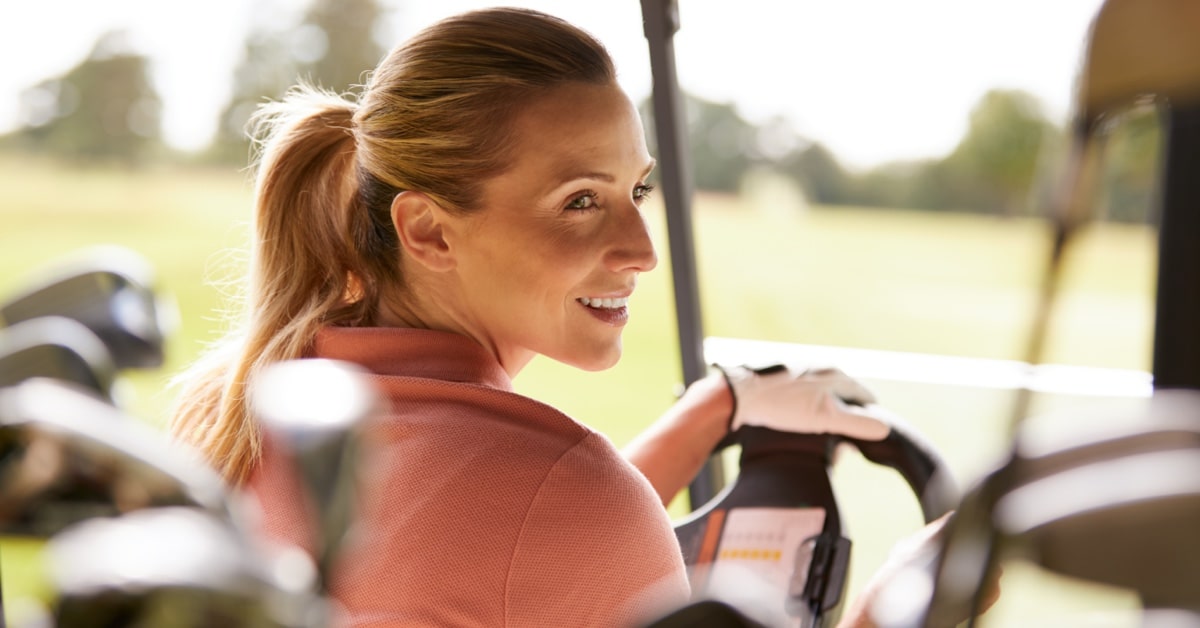 Have you heard of Women's Golf Day? It's a pretty cool initiative that we are big admirers of here at Lightspeed.
If you don't know what it is already, Women's Golf Day or WGD is an international initiative to get more Women interested in golf while encouraging and uplifting those who already play. The event happens each year in June at golf courses worldwide.
Typically Women's Golf Day events are four hours long and feature two hours of golf, followed by two hours of socializing. The golf component can consist of a nine-hole round, lesson, club fitting, product demo or practice session on the driving range. After golf, participants are encouraged to socialize over drinks and food. In some cases, golf courses also add guest speakers and corporate networking elements to the social part of the event.
Women's Golf Day Is An International Success Story
This year the results of Women's Golf Day were pretty incredible. In its third year, the event grew to include 900+ courses in more than 58 countries including Middle Eastern and African countries. Golf courses that hosted the events we're pleased to introduce the game to new players young and old. Some even reported that a few of their attendees ended up purchasing memberships or returning for more lessons.
"There's nothing like WGD in any other sport, the communities that we've tapped into are truly amazing and to be part of growing and strengthening their bonds is such a privilege. This year, more than any has made me realize the importance of providing a platform for a celebration of all the ways golf brings women closer together, and I now can't wait to reach even more of the world's women & girls in 2019."

– Elisa Gaudet, Founder of Women's Golf Day
We need golf courses to get serious about uplifting women in their communities and Women's Golf Day is a natural first step. The event is a meaningful way of proving your course is serious about supporting and encouraging women who golf.
Women's Golf Day gets a lot of promotion and registering for it is the perfect way to promote a special day for women at your golf course. This year the event was discussed at length on the Golf Channel's Morning Drive show and received tons of online attention. Many well-known golfers tweeted about the event while thousands of people participated in the discussion on Twitter, Facebook, and Instagram. The online chatter and TV promotion all contributed to the record year and encouraged many women to play golf, in many cases, for the first time.
Hosting Your Own Event Is Simple And Effective
It's not hard to host a women's golf day event at your golf course. You simply have to register online right here. When you register, you get access to all the promotional and branding materials that the Women's Golf Day team has developed, plus your course will be promoted on their website and benefit from the promotion of the overall event online and on the Golf Channel.
How you run your Women's Golf Day is entirely up to you. Some golf courses charge full price, others offer discounts, while others provide free club fitting and social events. There's not any one way of running a Women's Golf Day event, but the Women's Golf Day team is happy to help you come up with ideas and direction.
About WGD Founder Elisa Gaudet
Elisa Gaudet is the founder of Women's Golf Day. After gaining fifteen years of experience working in the golf industry, Gaudet founded consulting firm Executive Golf International. Gaudet is a highly sought after professional consultant with extensive experience in the industry. She has been a regular columnist for the Huffington Post and regularly speaks extensively on the topic of golf marketing, management and more.
Gaudet founded WGD after growing frustrated with the industry's at times unfair treatment and attitude towards women. After battling and winning her fight with breast cancer, Gaudet went on to found the event in 2017, and since then the event has grown into a worldwide phenomenon. This year the event partnered with Annika Sorenstam's ANNIKA Foundation, to help spread awareness about growing women's participation in the game.
Host an Event This Year
Show the women in your community that you care by signing up to host an event your golf course next year. Golf courses that have participated in the initiative were successful in attracting new members and customers while promoting their golf courses online and in the media. Best of all, you'll be making an essential step for getting more women to play golf at your course, an important demographic that golf operators tend to overlook. Sign up to host an event now, and start encouraging women to get into golf at your operation!