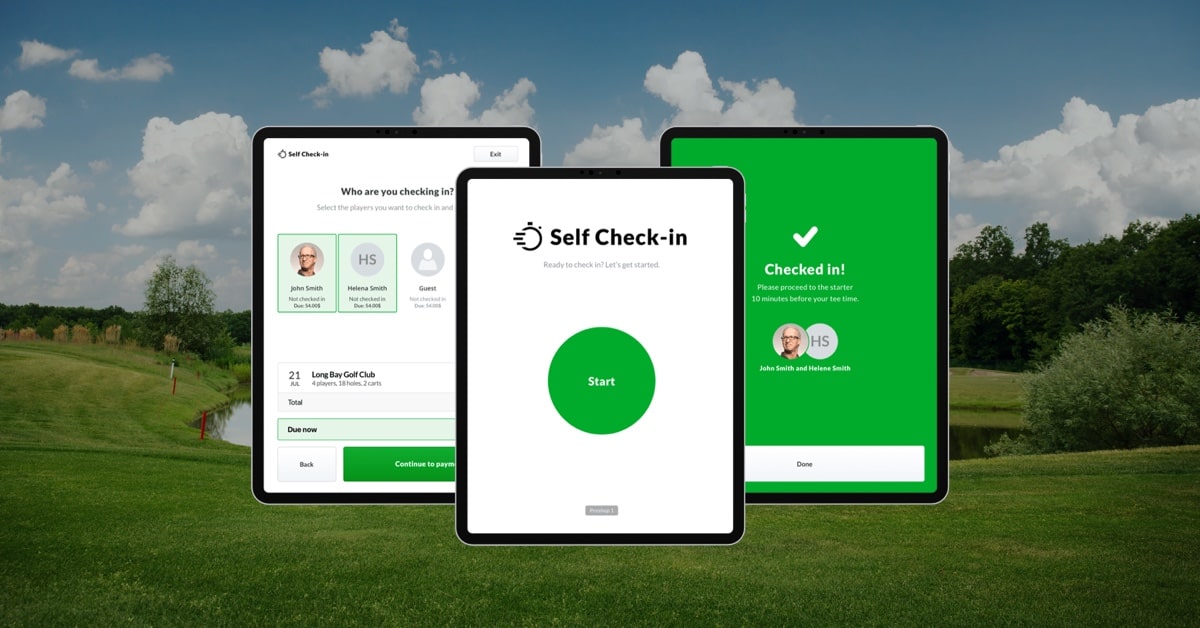 People love to help themselves. Proof in point: the explosion in popularity of self-service kiosks in the service industry. Major companies like McDonalds are implementing the technology in stores and restaurants across the company and customers love them.
In a study, 75 percent of consumers said self-service options are a convenient way to address customer support. And while kiosks may seem like a Millennial trend, more than 25 percent of people age 65 and older have placed an order using a self-service kiosk within the past year.
As the world is increasingly moving toward a self-service culture, self-serve kiosks could open up new opportunities in the golf industry. They key is to follow best practices to do it right.
The Surge Of Self Service Technology
According to a recent report, the self-service kiosk market is expected to reach an estimated $30.8 billion by 2024, with a significant portion of that growth coming from the food and beverage industry. To understand how they can help your golf course, it's a good idea to understand their benefits.
What Are Self Service Kiosks
You may have noticed self-service checkouts at your local grocery store or fast food chain. While that technology can be large in size, kiosks can come in many shapes and sizes. Smaller businesses, like a golf course, can take advantage of the trend by using a standard tablet or touch screen device attached to a fixed kiosk. Customers can conveniently use the self-serve kiosk to book a tee time, check in, place a food or retail order and pay.
How They Help Businesses
We already know that customers are embracing self-serve options, but their benefits offer businesses many advantages. In fact, a study published in SSRN Electronic Journal, found that self-service technology has the major potential to impact an organization's productivity, adding $130 billion to the U.S. economy.
What does that mean to you? First, self-serve kiosks can reduce your overhead by requiring fewer staff members dedicated to handling transactions. This has the potential to increase revenue as your staff can be freed up to focus on sales and customer service.
Self-serve kiosks can also enhance your customer's experience by decreasing the amount of time they need to wait to check in or place an order. You can serve more people in less time. Kiosks can improve order accuracy by eliminating the risk of miscommunication. And the technology can boost sales by as much as 30 percent; upselling is automatic and customers can easily customize an order.
How Fast Food Chains Are Doing It Right
Venture into a fast food chain today and you'll probably get a chance to have it your way by serving yourself. Research from Tillster found that 25 percent of restaurant customers have used a self-ordering kiosk–a number that is increasing by 7 percent year-over-year. In fact, many prefer using it. About two thirds of customers said they would visit a restaurant more often if it offered self-serve kiosks. And if lines at kiosks and the cashier were equal, 30 percent would choose the kiosk.
In a recent earnings call, McDonald's reported that its restaurants are finding incremental sales increases from its kiosks. This is credited to strategic upselling. In addition, consumers are more comfortable placing their orders and don't feel like someone might judge what you choose. In an interview with CNBC, McDonalds CEO Steve Easterbrook said, "What we're finding is when people dwell more, they select more. There's a little bit of an average check boost."
Kiosks can also personalize the customer experience, especially when used with loyalty programs. When a Panera Bread customer swipes their loyalty card at the self-serve kiosk, for example, they are greeted and asked if they'd like to quickly reorder a past purchase.
Time For The Golf Industry To Ride The Wave
While ordering a burger or a bowl of soup is one thing, self-serve kiosks can offer several enhancements for the golf industry. It's time to give customers the convenience and speed that they want. Self-service stations can be useful in multiple areas of a golf course operation.
How It Can Be Implemented At Your Golf Course
Kiosks can easily be implemented in your food and beverage operation. Just like the fast food industry, golf course restaurants can benefit from the improved order accuracy and efficiency as well as the increased order ticket. Customers won't have to flag down a staff member to place an order or to get their check and pay. In addition, their food order will be transmitted to the kitchen without a wait.
Using a kiosk can also help reduce your restaurant overhead, which is good considering very slim margins in the golf industry. You may be able to cut back on staff during slow periods without sacrificing customer service. And managers can boost revenue by promoting or upselling certain menu items. For example, suggest a beverage or range ball purchase when a golfer checks in.
In the pro shop, kiosks can facilitate the check-in process. Golfers can check in instead of waiting for a staff member to finish serving other customers, swipe a credit or debit card to pay, and quickly head out to play a round, cutting down on wait times. This has the power to speed up play and allow staff members to focus their energy on enhancing the customer experience.
Available Technology In The Industry
Ready to learn more or get started? Self-service kiosks are available for golf shops. For example, Lightspeed are fully integrated and work as one system. For golf courses, this means that they can get the power of self check-in service from Lightspeed and the self-ordering from Lightspeed to improve your overall operation.
You can set up multiple kiosks in your facility, including tableside or at a kiosk in the dining room, in the pro shop or at the door. Staff members can track customer information from a mobile dashboard.
Self-service technology has already started to transform large enterprises but can do a lot for small businesses like golf courses, too. While there is a higher upfront cost than hiring an employee, in the long run it will reduce costs and improve customer experience.
A golf course and restaurant offers a place for customers to escape and relax. By making the experience more automated and convenient, you set yourself apart and establish a reputation as a modern club that serves its customers well.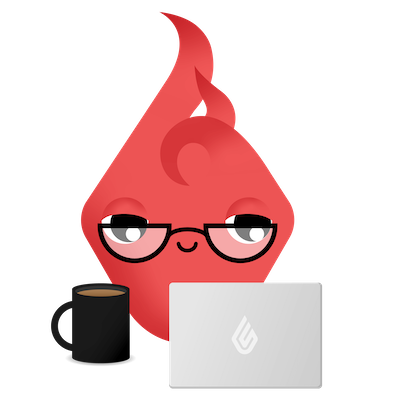 News you care about. Tips you can use.
Everything your business needs to grow, delivered straight to your inbox.