Centrale Bergham
Powered by our restaurant POS since 2015.
Centrale Bergham
Powered by our restaurant POS since 2015.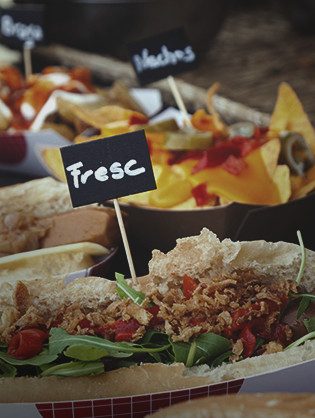 Increase efficiency
Speedy order taking and staff training
With Lightspeed Restaurant, your staff takes orders with easy taps, swipes and drag & drops. New team members can quickly take orders and provide the best customer service from their first day.
"

Because we have such a high capacity and people aren't sitting down for three-course meals, efficiency and speed are of the utmost importance to us.

"
Norseman Distillery
Multiple locations
Centralize your data
Make changes to your menu for all locations, check your daily performance, track trending menu items, all from one platform.
"

You have to live and breathe a business like this every day, and we really didn't want a system that was going to prove more of a burden than a blessing.

"
Cantina Carnitas
Online and offline mode
Never miss a sale, even if your internet fails
Don't worry if your internet goes down; the Lightspeed Liteserver is always up and will resync your data as soon as the connection is back up. Our local app server also ensures app speed and functionality regardless of internet quality.
"

We use Lightspeed Retail for the farmers' market and Lightspeed Restaurant for the restaurants.

"
Marché des eclusiers
Customizable display
Create the kitchen display and workflow you want
Send orders to the kitchen and change the screen layout based on your order volume.
"

When you're looking for a point of sale system, you quickly realize how important an investment it is, especially for a small business like ours. Lightspeed is a solution that has worked out well for us.

"
Le Cheese
Self-Order Menu
Let customers pick what they want
With our Kiosk menu, you don't need to wait in line for someone to serve you. Now you can make it even quicker by placing your order by yourself and the wait staff will notify you when your order is out making it faster and better service.
"

Super efficient, easy to use and fun - Lightspeed makes the difference here at Vic North Cafe and helps us do what we do best - serve great food and celebrate cooking from scratch.

"
Vic North