Serve better with Lightspeed Restaurant
One fast, flexible restaurant POS system
Lightspeed powers top restaurants around the world. Increase revenue, reduce costs and use industry-leading insights to make data-based decisions.
Tailor your restaurant POS to your needs and goals.
Lightspeed is 40% faster than other leading POS systems—meaning fewer steps for your staff to learn and faster service.
Configure your screens, menu, floor plans, inventory management and more
Connect your FOH and BOH with simplified ordering, integrations and KDS
Manage multiple revenue centers and locations from one touchpoint, including PMS integration for hotels
Make better decisions with insights on your menu, customers and staff performance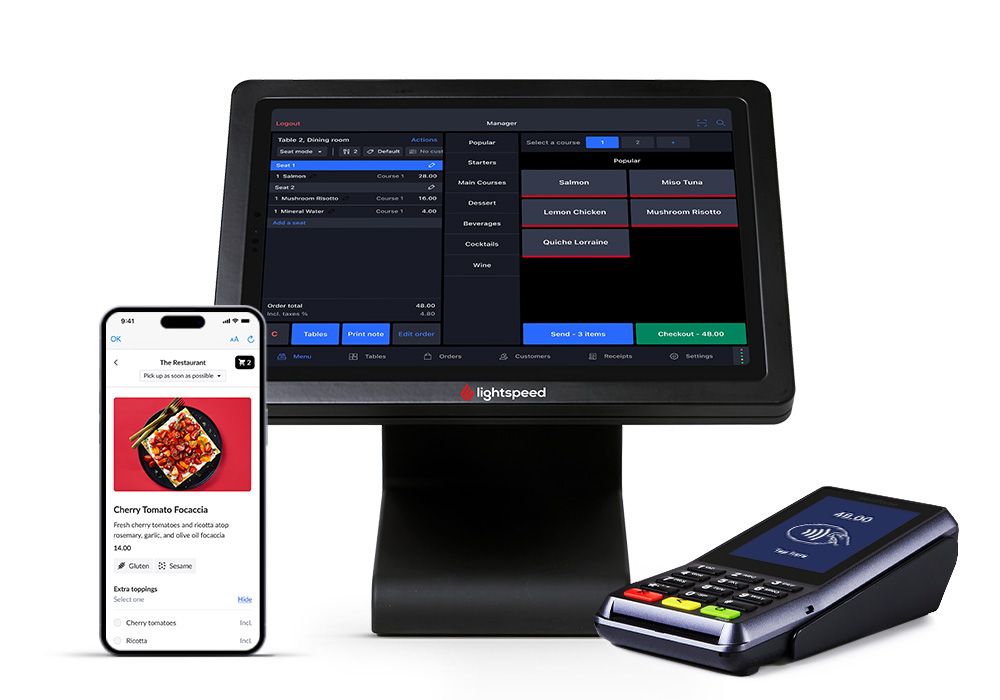 Turn tables faster with scan and pay.
Let guests order and pay via QR code with Order Anywhere. No wait time for the bill. No apps to download. No friction.
Speed up service with easy contactless payments straight from the table
Reduce wait times by letting customers scan a QR code, order, split bills and pay—all on their phones
Get realtime transaction data and order updates sent straight to your POS with a fully integrated platform
Boost your revenue through increased table turnover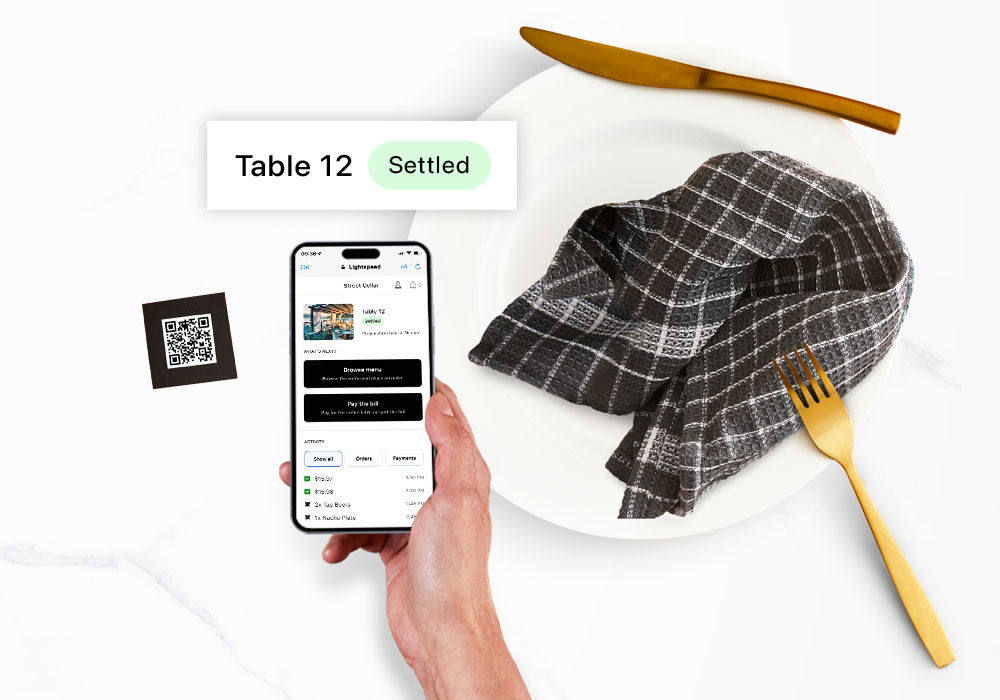 Reach more customers with Lightspeed Delivery.
Take your menu on the road, sync to major food delivery apps and grow your business through one easy delivery integration.
Get orders from top apps like UberEats, Skip The Dishes or DoorDash sent directly to your restaurant POS software
Maximize your delivery zone to reach as many customers as possible
Work efficiently by consolidating online orders on one single screen
Use Lightspeed's reporting tools to see what's working and spot new opportunities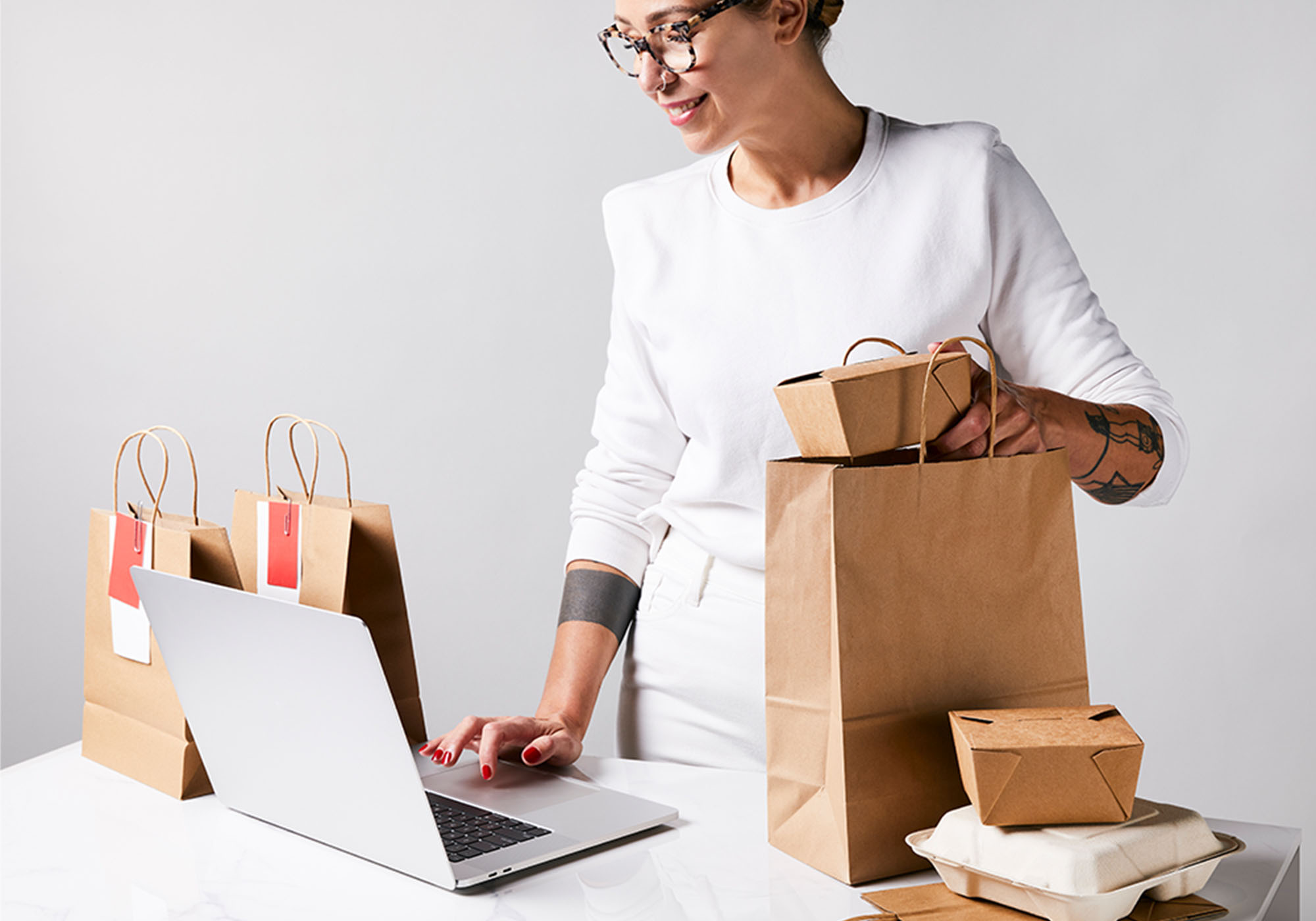 Deliver a frictionless unified payment experience.
Manage a range of payments directly from your Lightspeed Restaurant POS software and let customers pay the way they want.
Offer fast transactions anywhere with credit card, debit card and mobile payments
Let your customers pay quickly at the table from your payment terminal—no more POS needed at hand
No hidden costs or installation fees
Rely on a team of experts for chargeback management and fraud assistance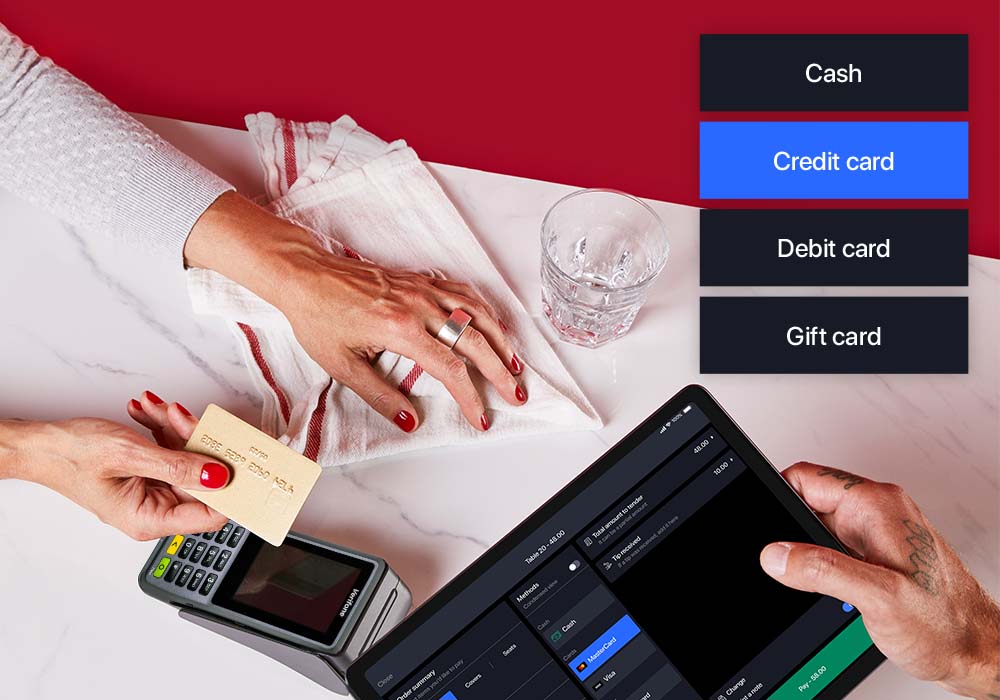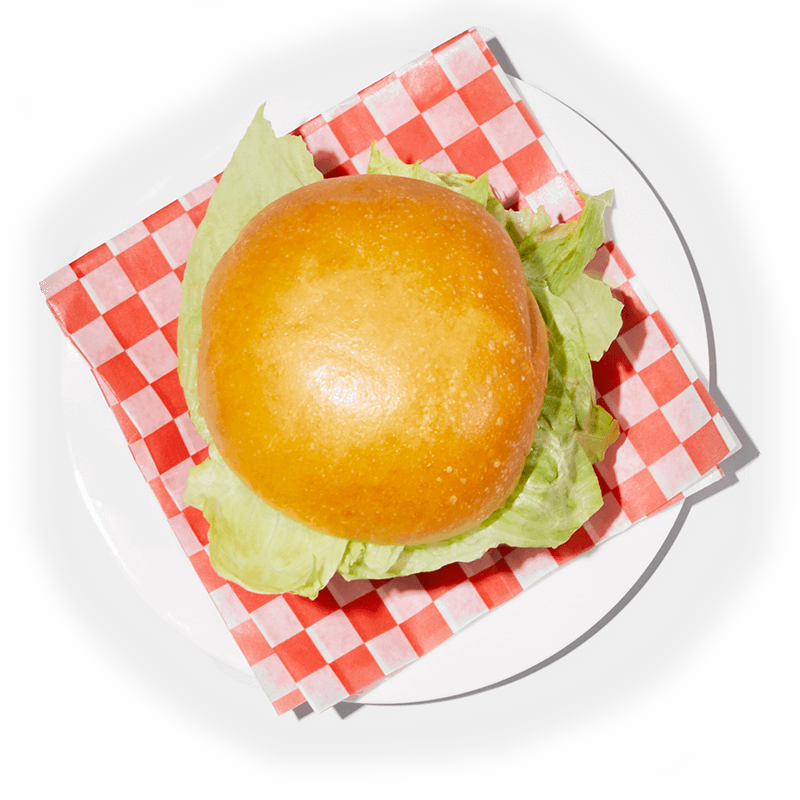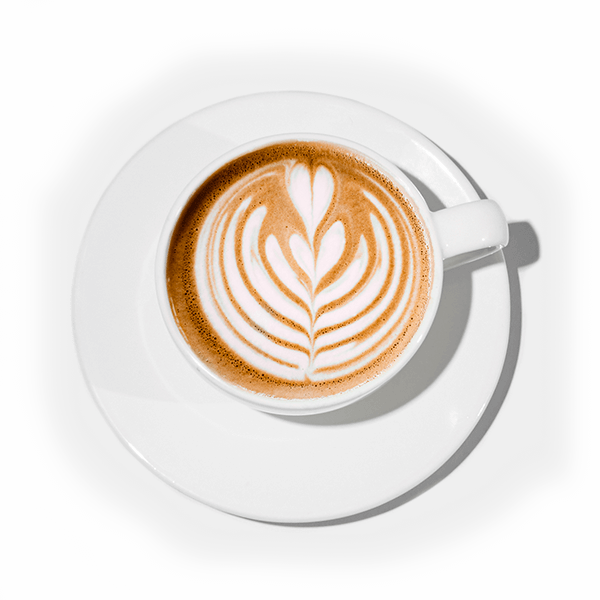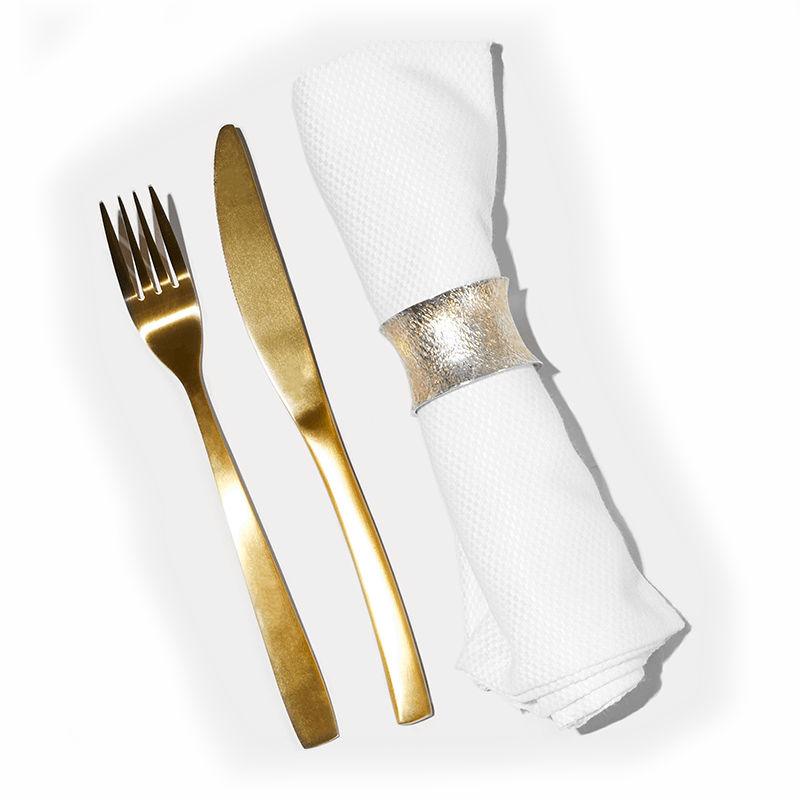 What's your restaurant type?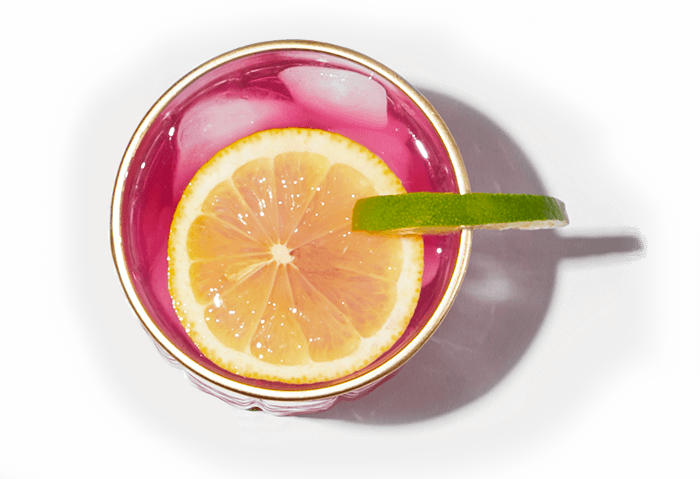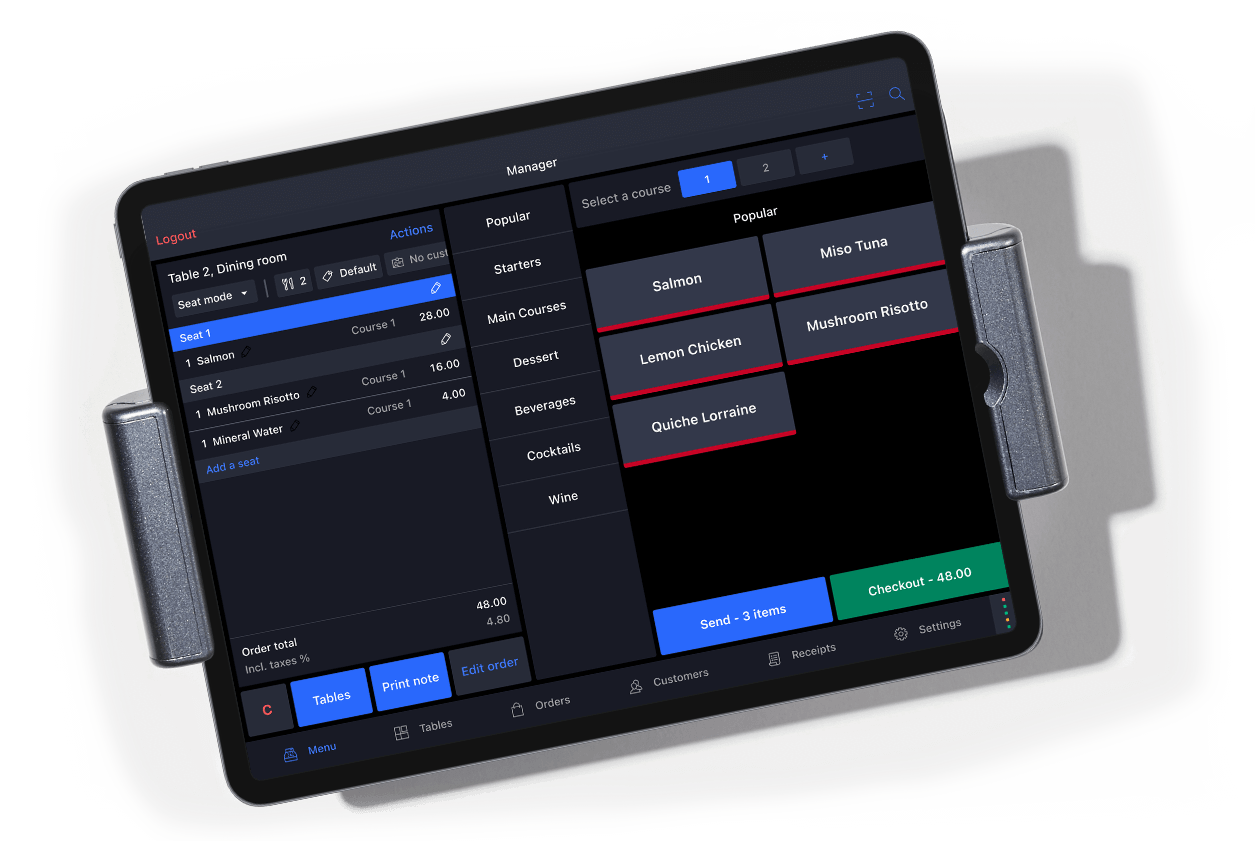 A restaurant POS system that understands your needs on the floor.
Set up your front-of-house staff for success with an intuitive and responsive POS system that puts ease of use first.
Follow your guests and easily transfer items to a different table, seat or floorplan
Filter your floor plan view for oversight on table occupancy time and revenue
Enhance the customer experience with modes for ordering by course or seat and bill splitting
Take orders and payments quickly in Direct Order Mode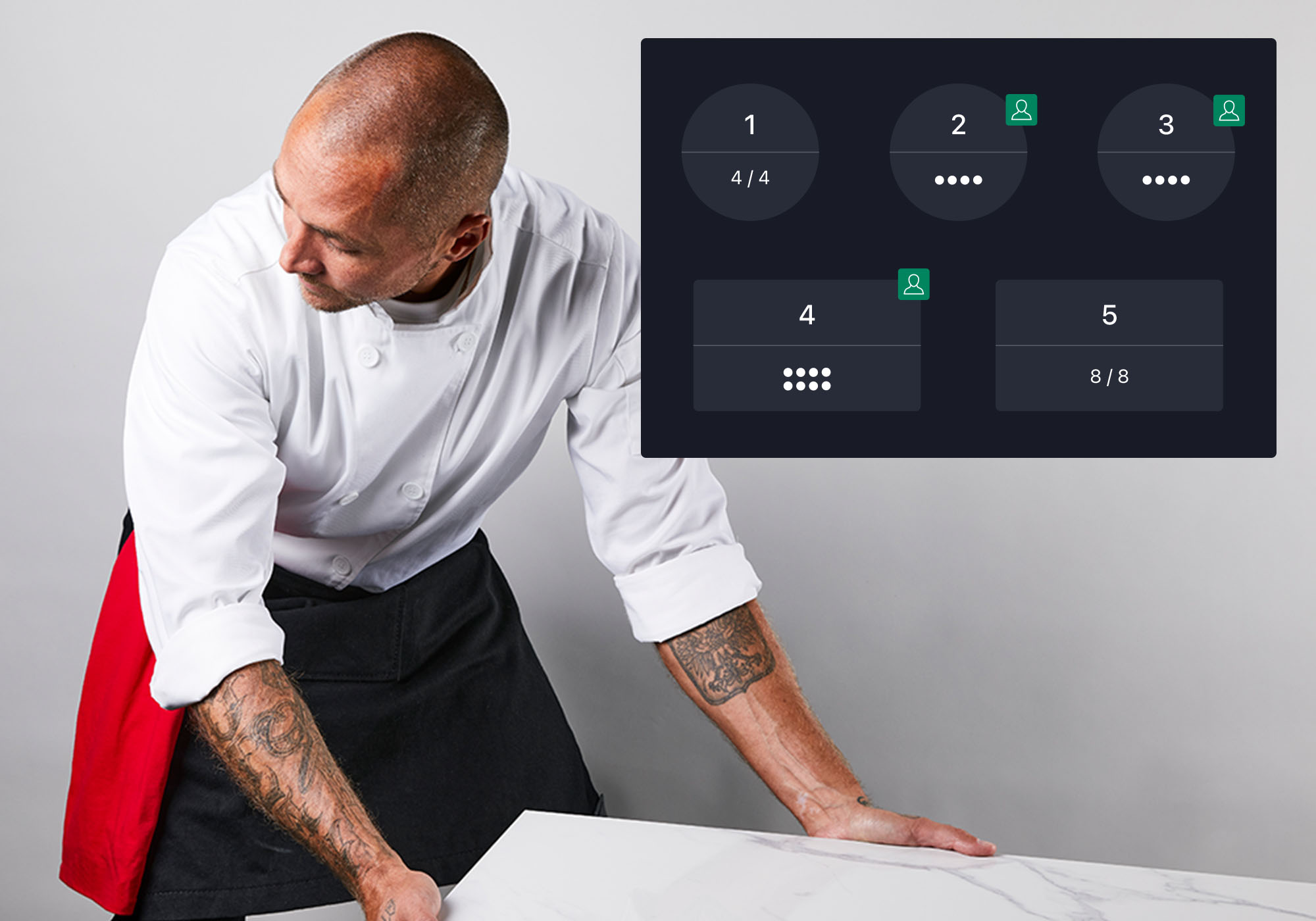 Track and automate your inventory with ingredient management tools that let you save
Keep track of your ingredients with inventory management that tells you exactly how much food you went through, how much you still have on hand and how much you need.
Easily perform stock counts, view current stock on hand and current stock value
Minimize loss due to spoilage and track how much inventory has been purchased, produced, wasted or sold with stock reporting
Identify where you can save on your cost of goods sold
Easily access monthly sales reports and export inventory reports when needed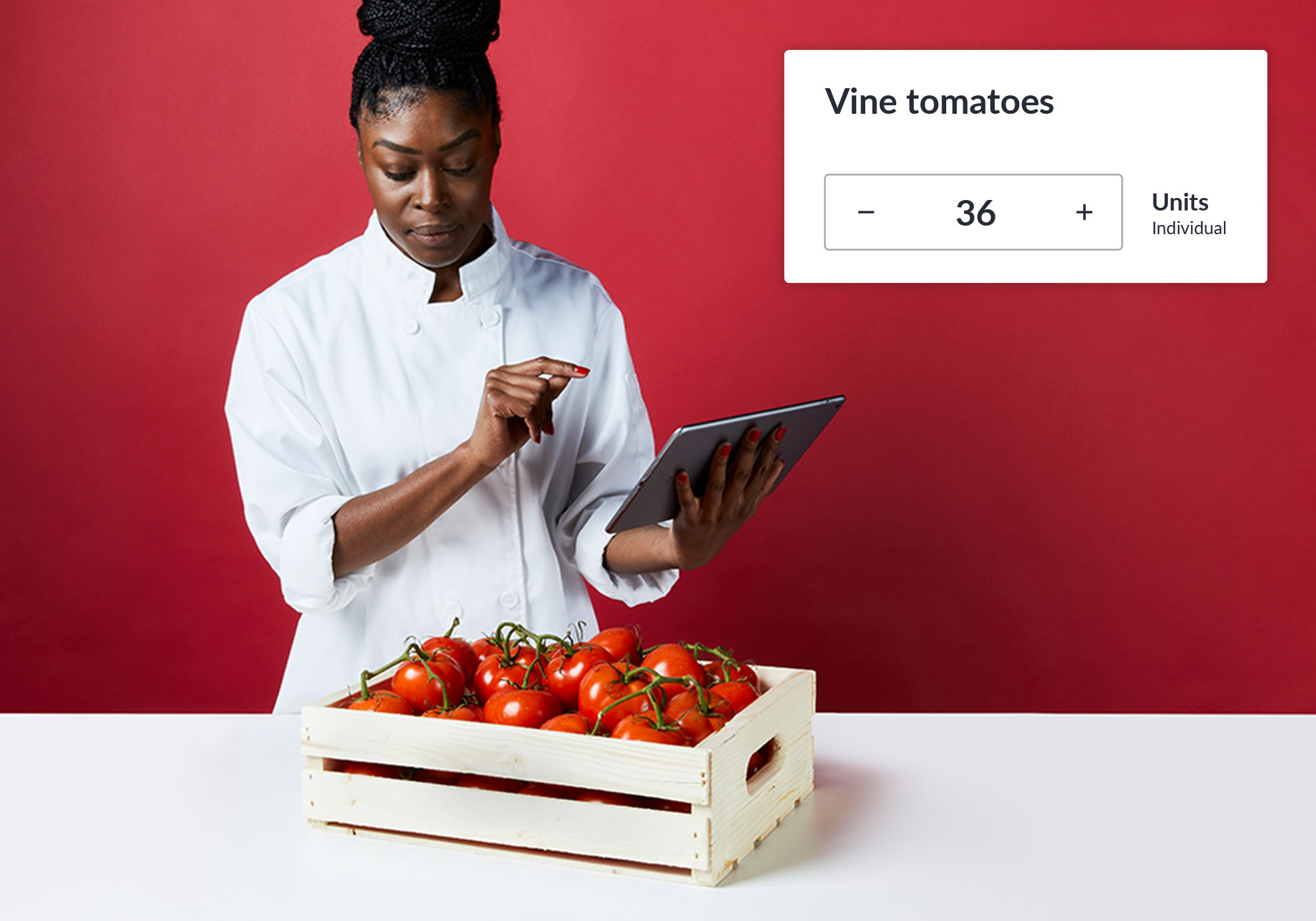 Empower your staff with built-in hospitality tools.
Whether you're serving in your dining room or delivering on the road, equip them with a restaurant POS system that's easy to learn and they'll love to use.
Boost efficiency and order accuracy with online ordering
Create custom combos and menu modifiers to speed up order taking
Set employee permissions for individual locations or manage them all at once
Enable staff to fire full orders, courses or drinks to the kitchen or bar in just one tap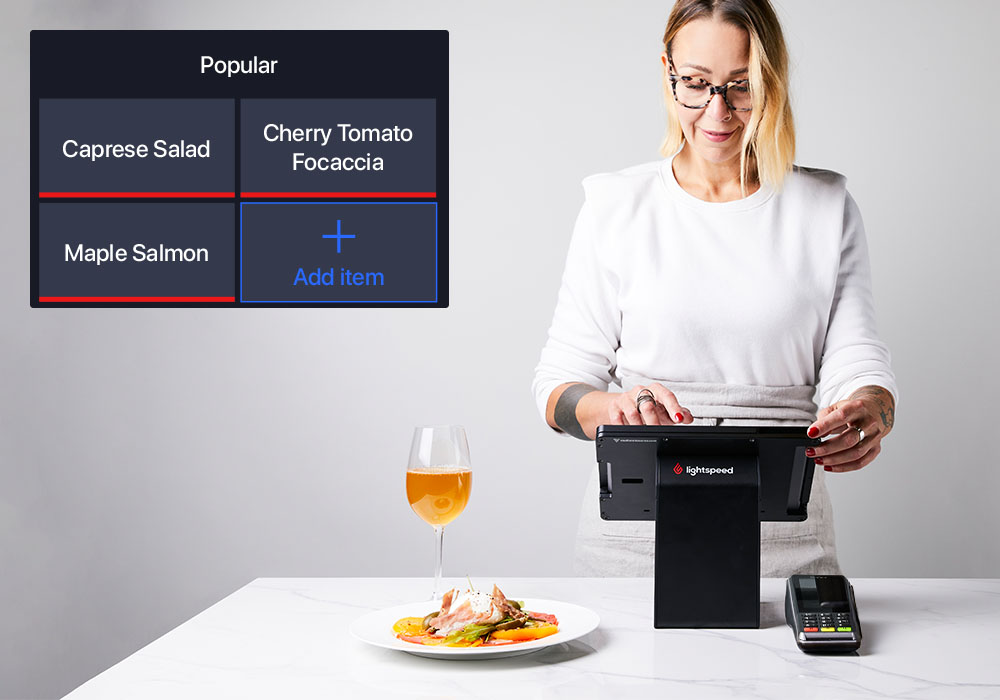 Harness the power of data to increase your profits.
Access all your data and reports on your iPad, mobile phone or desktop computer with our cloud-based platform. From granular sales data to trending menu items to an overview of your business, all the information you need is in your restaurant POS software.
Assess your hourly, daily, weekly and monthly revenue with built-in reports
Keep an eye on your top-selling (and least popular) menu items with product and category reports with Advanced Insights
Track employee performance with staff performance reports
Customize your service and optimize your menu and inventory with insights that help you increase profit margins and reduce food waste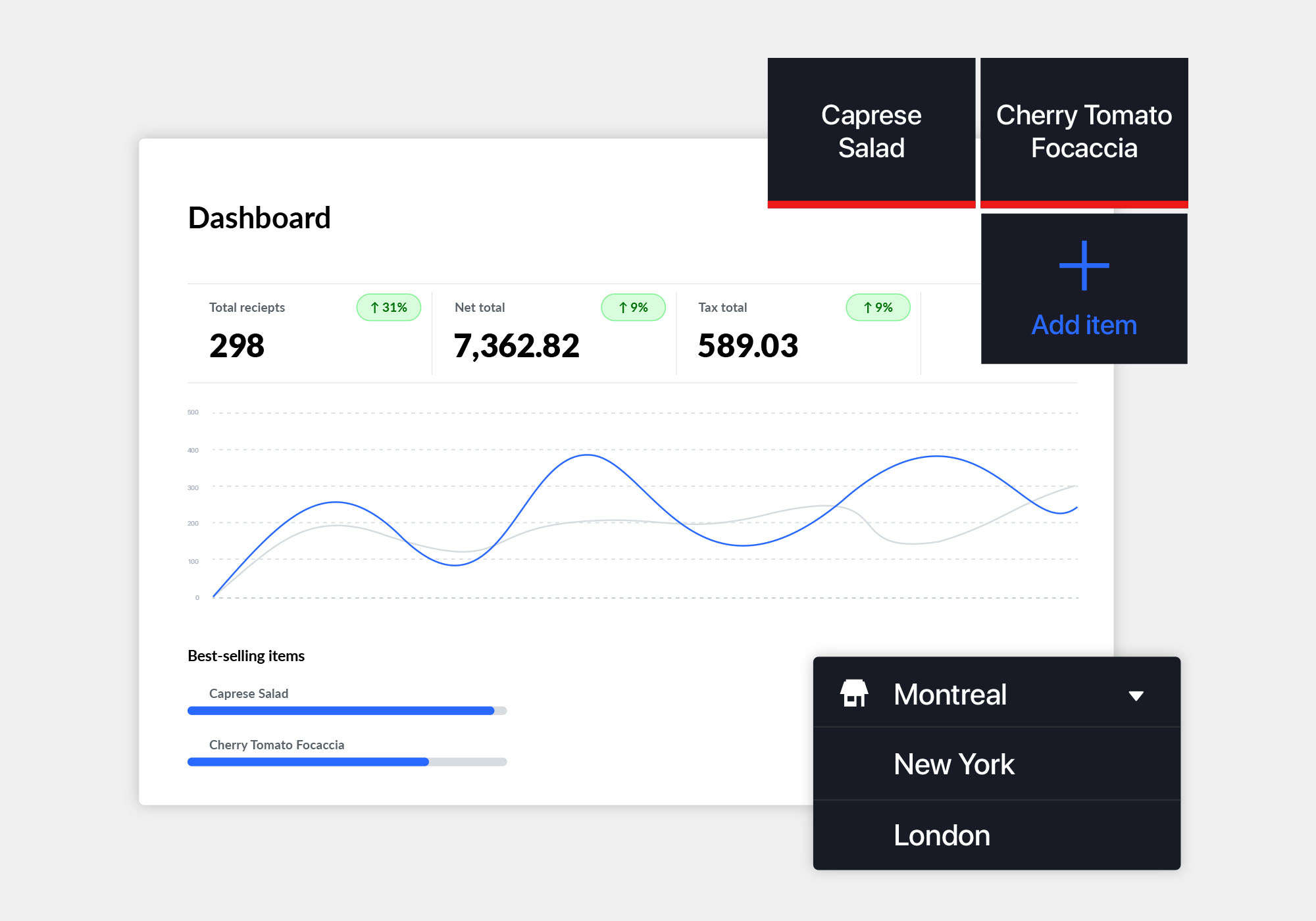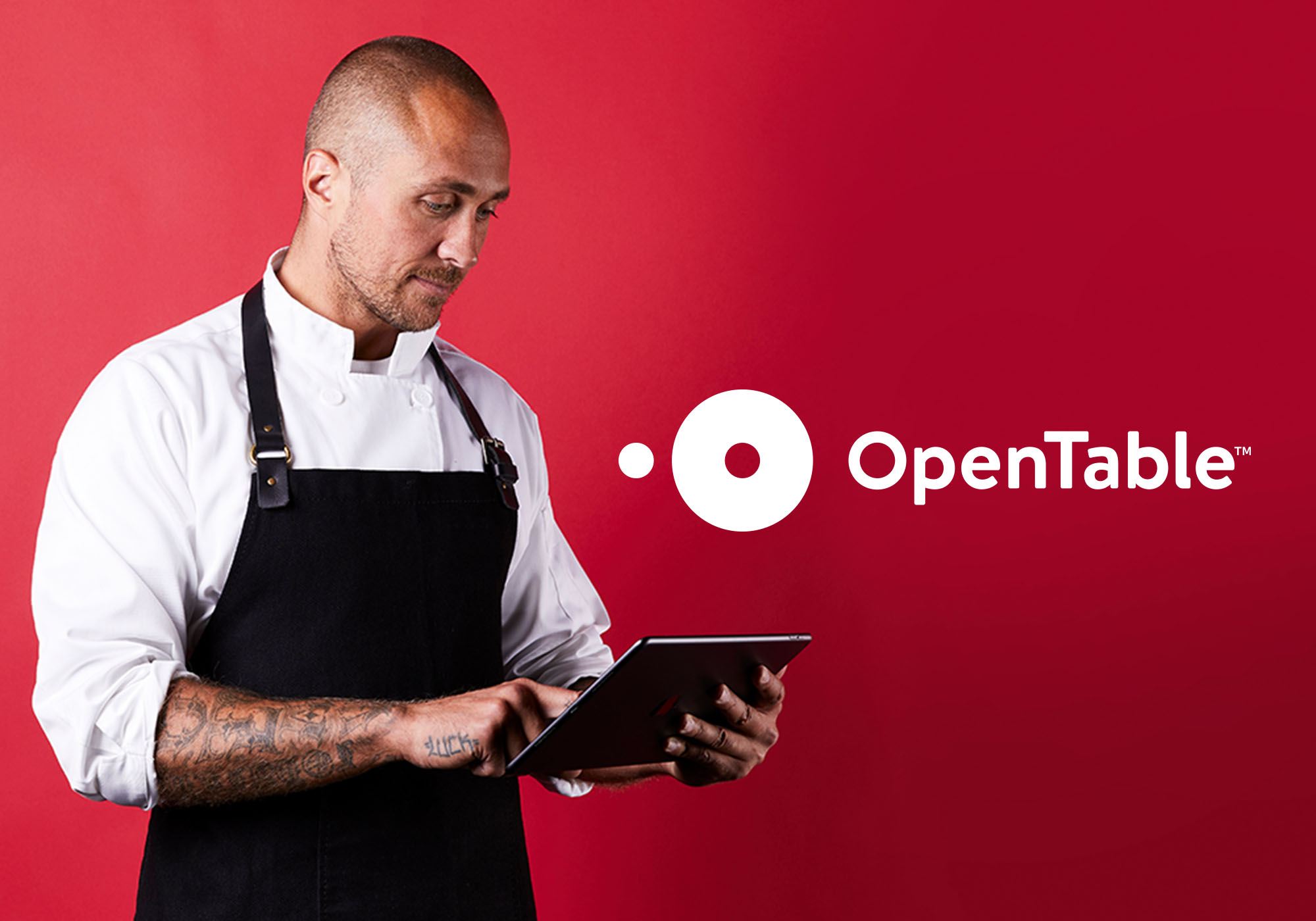 Optimize your restaurant booking experience with Lightspeed and OpenTable.
Looking to widen your customer base, receive more bookings and get invaluable insights into revenue per diner? Integrate with the world's largest table reservation network and ensure a flawless customer experience from sign-in to dine-in.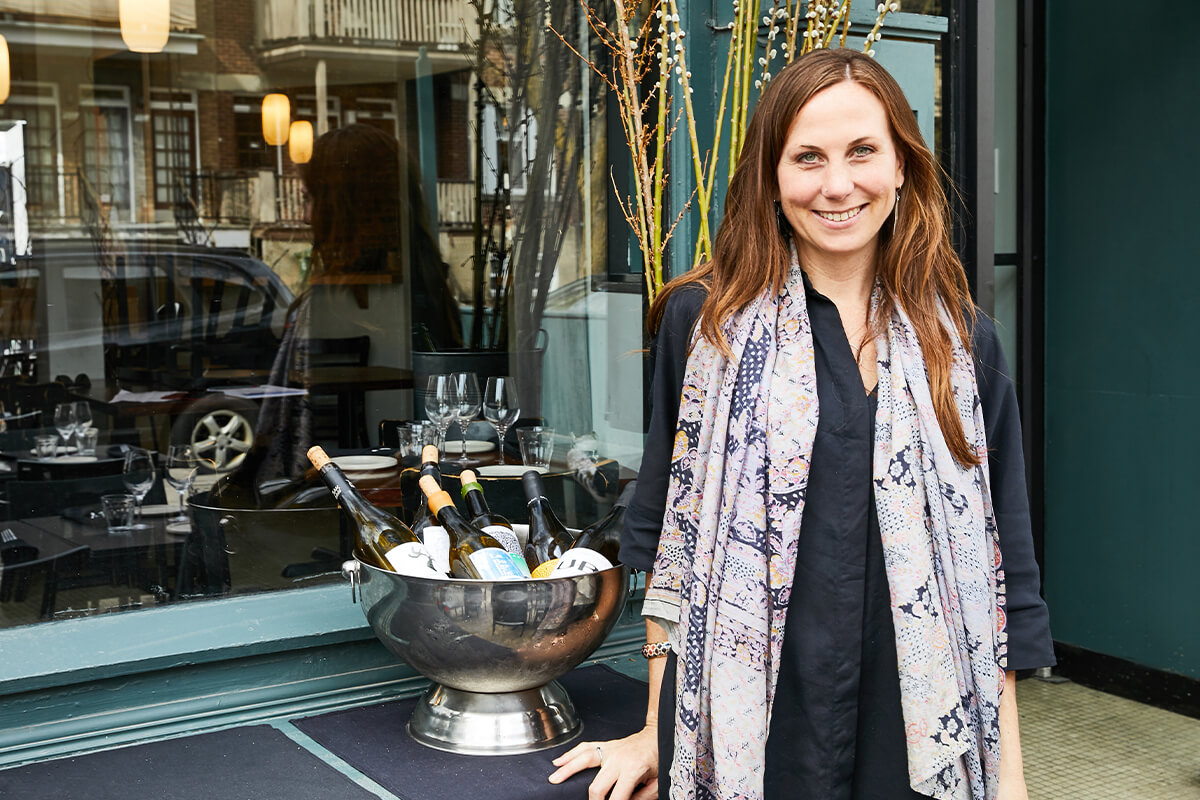 "Technology has allowed us to create experiences and replace the elements that we no longer have control over with in-house dining. For us, it was really important to create an ordering process that was reflective of our brand and style and that evoked the elements that are behind Tinc Set."
Lindsay Brennan, Tinc Set
Join the Lightspeed restaurateurs reinventing their industries
Your restaurant success toolkit
Lightspeed is your partner in success. Start optimizing your operations with these free resources.
How much does the Lightspeed Restaurant POS cost?

Lightspeed Restaurant's pricing varies relative to the subscription you wish to purchase. Find out more on our pricing page.
If the internet connection fails, does the POS system continue to function?

Yes, Lightspeed Restaurant POS continues to work offline without any problems. All data entered while offline is stored locally on the device and automatically uploaded to the cloud as soon as the connection is re-established.
NOTE: This does not apply to master data maintenance and ecloud evaluations that can only be used with an existing Internet connection.
How do I cancel a Lightspeed Restaurant subscription?

If you have taken out a monthly subscription, you can cancel a contract at the end of your subscription month. If you have taken out an annual subscription, you must wait until the end of your subscription to terminate your contract.
Which POS system should I choose for my restaurant?

The Lightspeed POS software has been designed to optimize the management of hospitality businesses. It's a comprehensive and easy-to-use cloud-based solution that has helped our customers increase sales by 20% in their first year of use. Compare Lightspeed's featureswith those of our competitors and decide for yourself what's best for your business.
How does an iPad cash register work?

An iPad cash register allows you to manage orders, deliveries, sales reports and loyalty programs from a cloud device. You can also integrate your hardware, like a scale or thermal printer.
What support does Lightspeed provide when purchasing a subscription?

Every new Lightspeed customer is entitled to free personal training on our Lightspeed POS system. Our support team is also available for all your questions via chat and dedicated telephone line.