Intuitive iPad POSsoftware for retailstores and restaurants
Need to manage your stock, sales, data and customer relationships? Lightspeed empowers you to do it all in one place with our POS system software.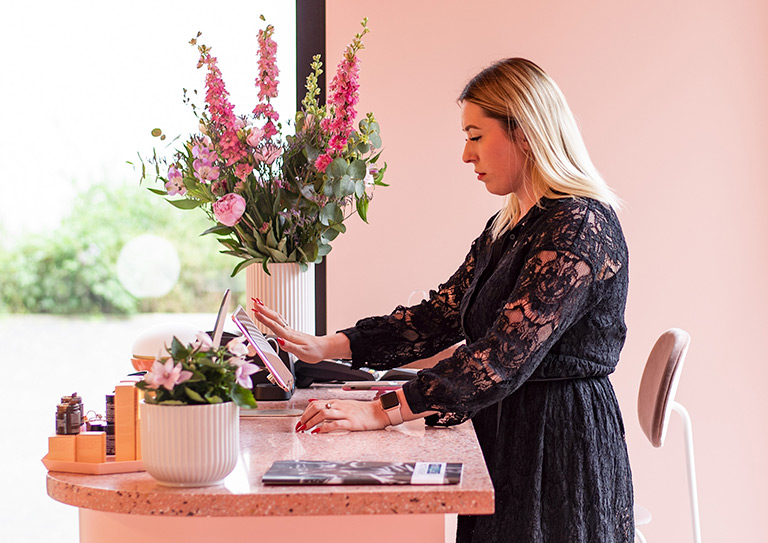 Get more efficient with comprehensive retail point of sale software.
Lightspeed's cloud retail POS software means you can manage your entire operation, anywhere. Fast checkout, inventory management, customer data and more—with an eCom manager that works seamlessly with your retail POS software to boot.
Use custom categories, quick edits, transfers, and more with our inventory software
Manage purchase orders, special orders and consolidated master orders directly from the POS
Use customer profiles and purchase histories to get to know your customers
Make smart business decisions based on concrete data with our built-in reports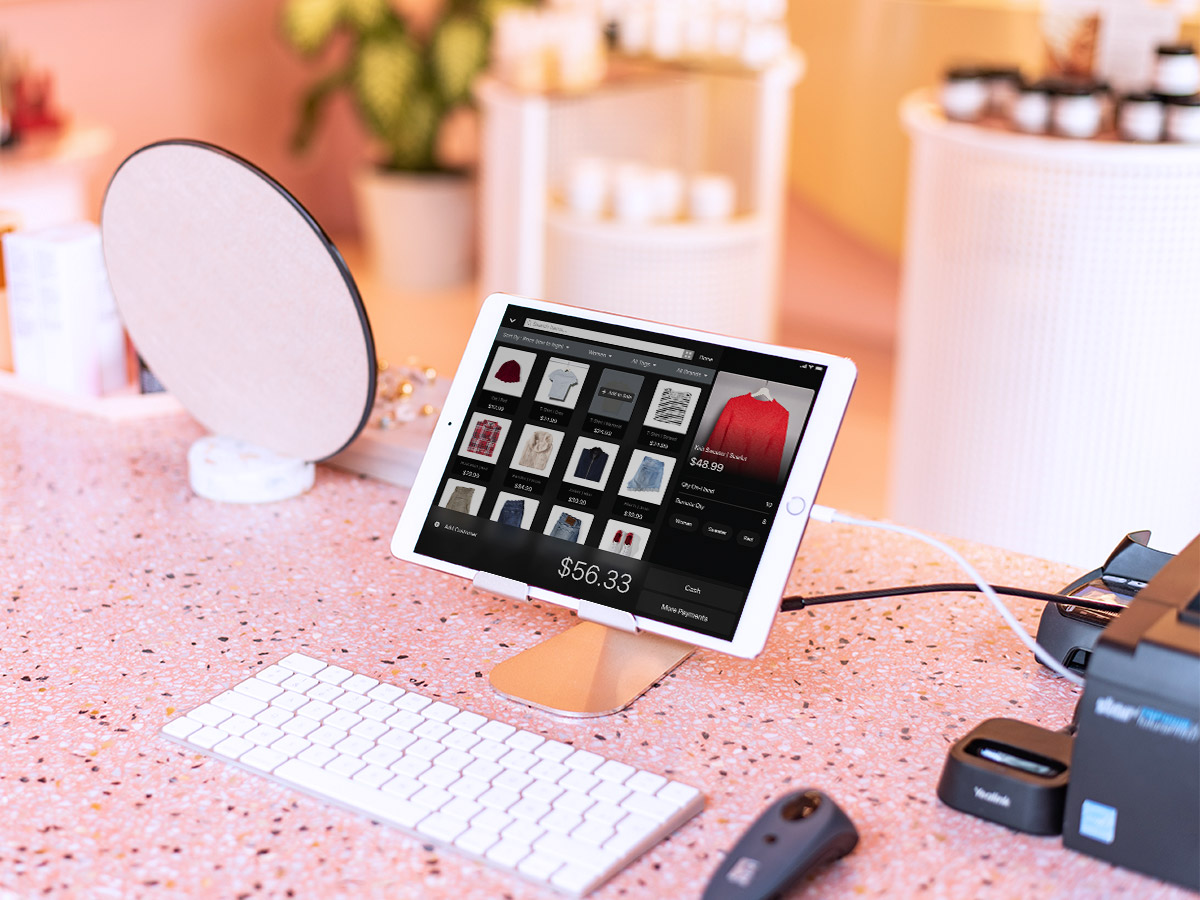 The eCommerce software you need to make outstanding online sales.
Stock right, sell more. Manage your inventory, sales reports, shipping, customer data and marketing all in one place. Integrated directly into your retail POS software, Lightspeed eCom is a seamless addition to your workflow.
Sync your inventory between your physical store and eCom site to manage everything in one place
Encourage customers to return again and again with customer accounts and wishlists
Rise in search engine rankings with tools to boost your SEO
Fulfill orders easily with pick-up in store and integrated shipping options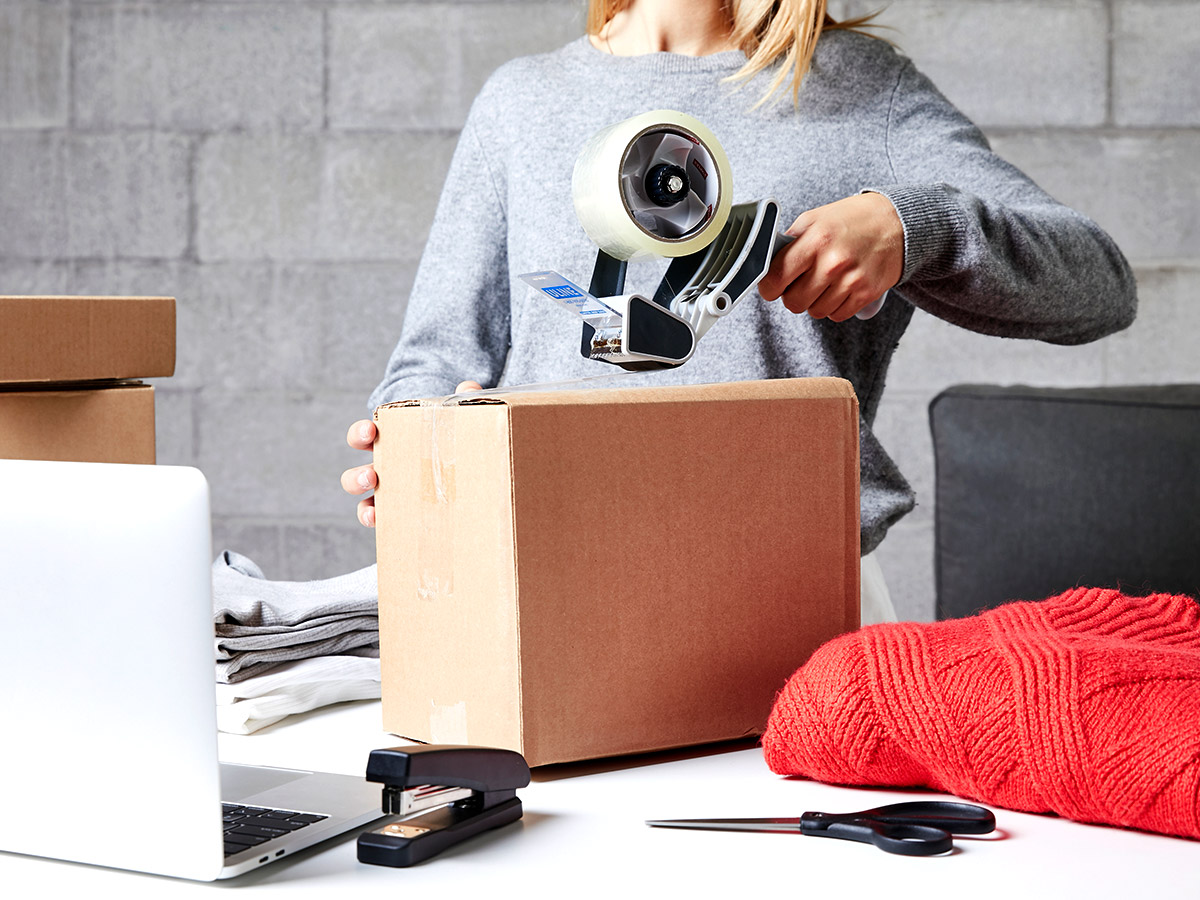 Retailers powered by Lightspeed
Find out how Lightspeed helped these retailers take their businesses to the next level.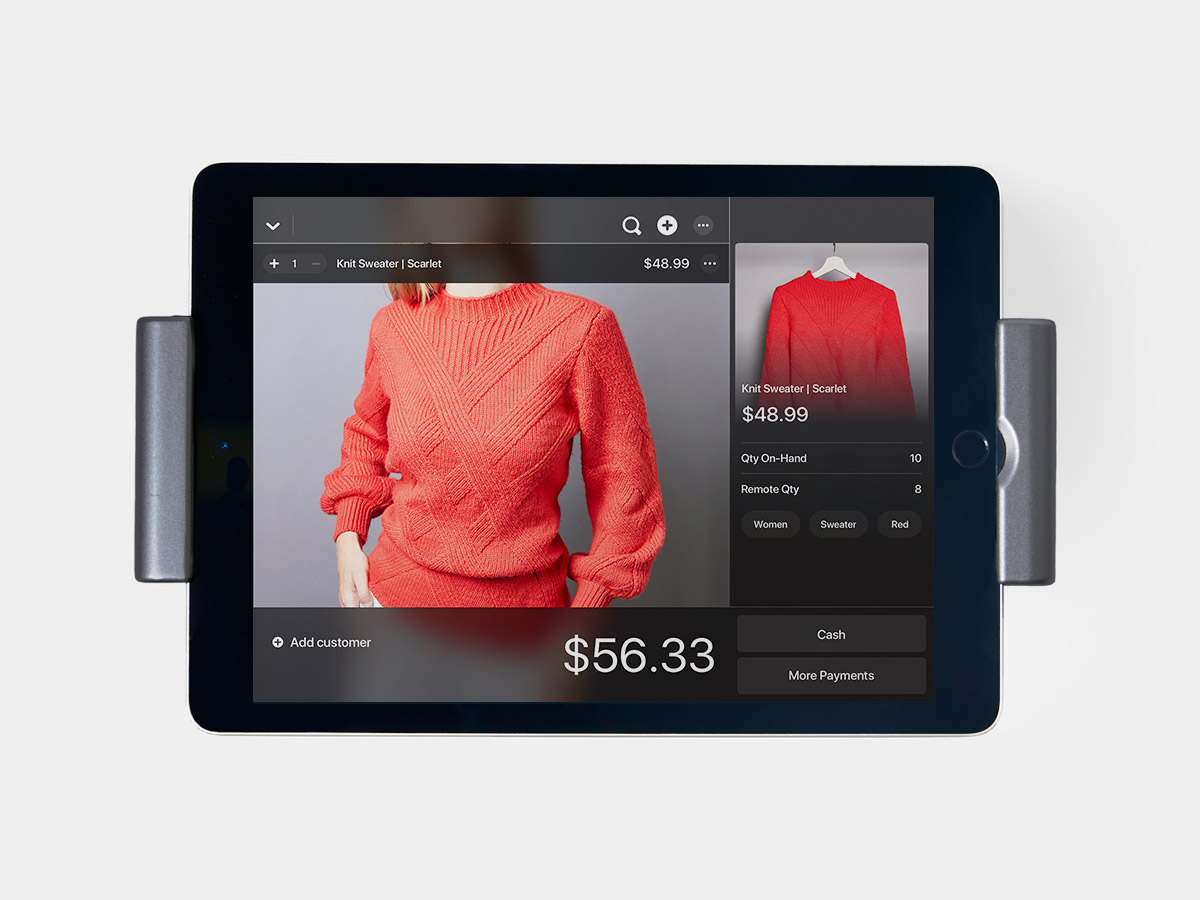 See how Lightspeed Retail compares to the rest.
Explore the world's most powerful POS for free.
14-day trial. Unlimited access to all features. No credit card required.
Lightspeed Restaurant POS software understands your business
Work smarter with the restaurant point of sale software that saves you time.
Lightspeed's restaurant POS software was built for the unique needs of a diverse range of dining establishments, from quick-service to bars, hotels, cafes, fine dining and beyond. Manage the floor and your backend, without service interruptions.
Tailor your cloud POS software to your needs with customizable floor plans and quick-edit menus
Offer diners flexible payment options, such as bill splitting and single-seat checkouts
Dig deep into the heart of your restaurant's operations with concrete data from built-in reports, analytics and Advanced Insights
Never worry about service interruptions with a fully featured offline mode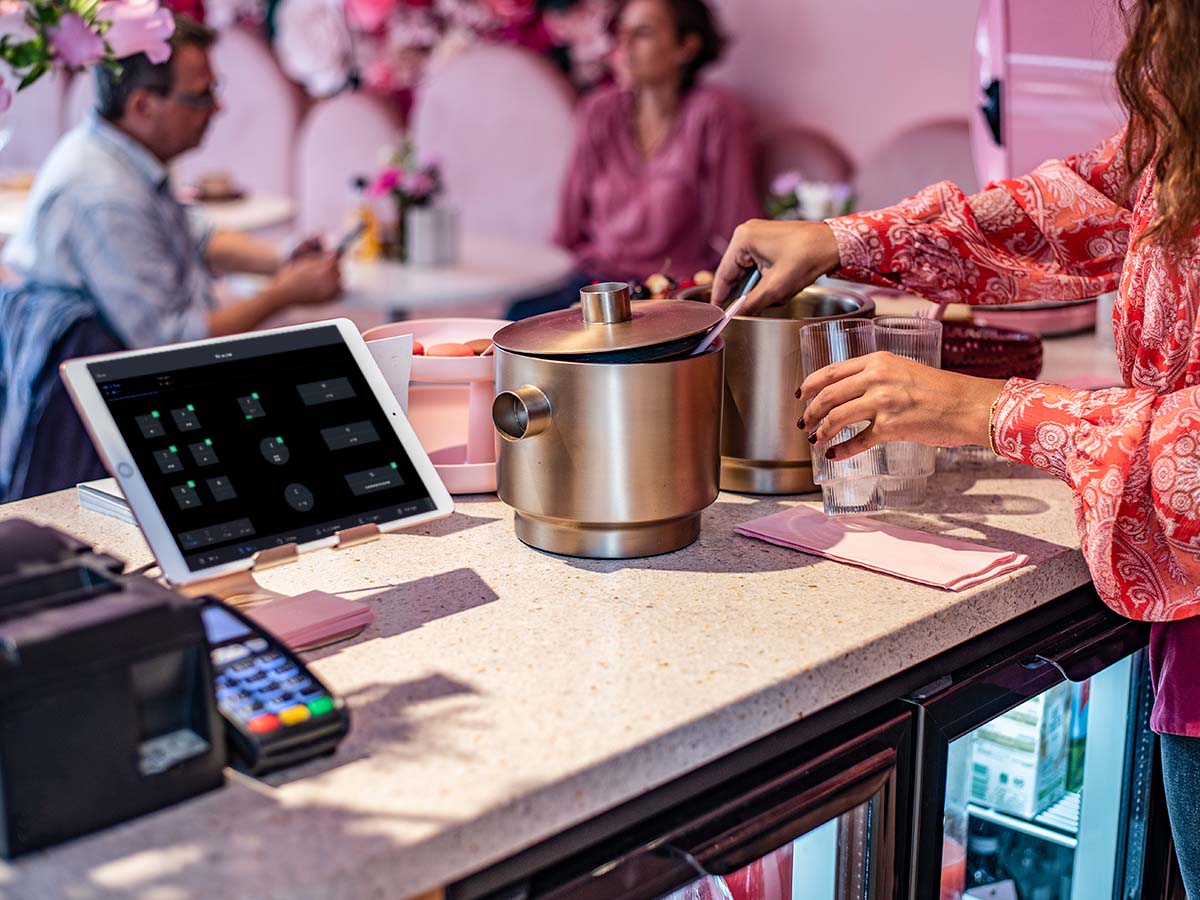 Restaurateurs powered by Lightspeed
Find out how Lightspeed helped these restaurateurs take their businesses to the next level.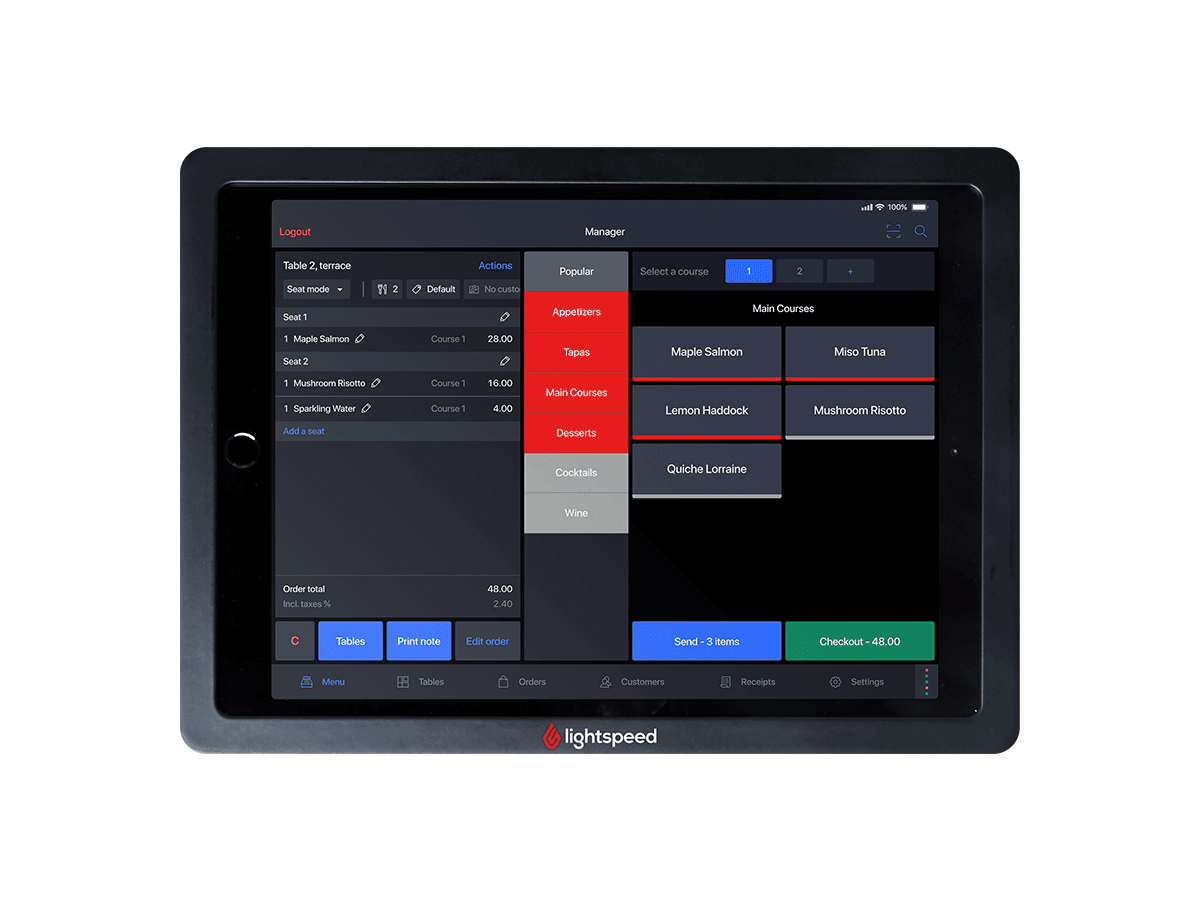 See how Lightspeed Restaurant compares to the rest.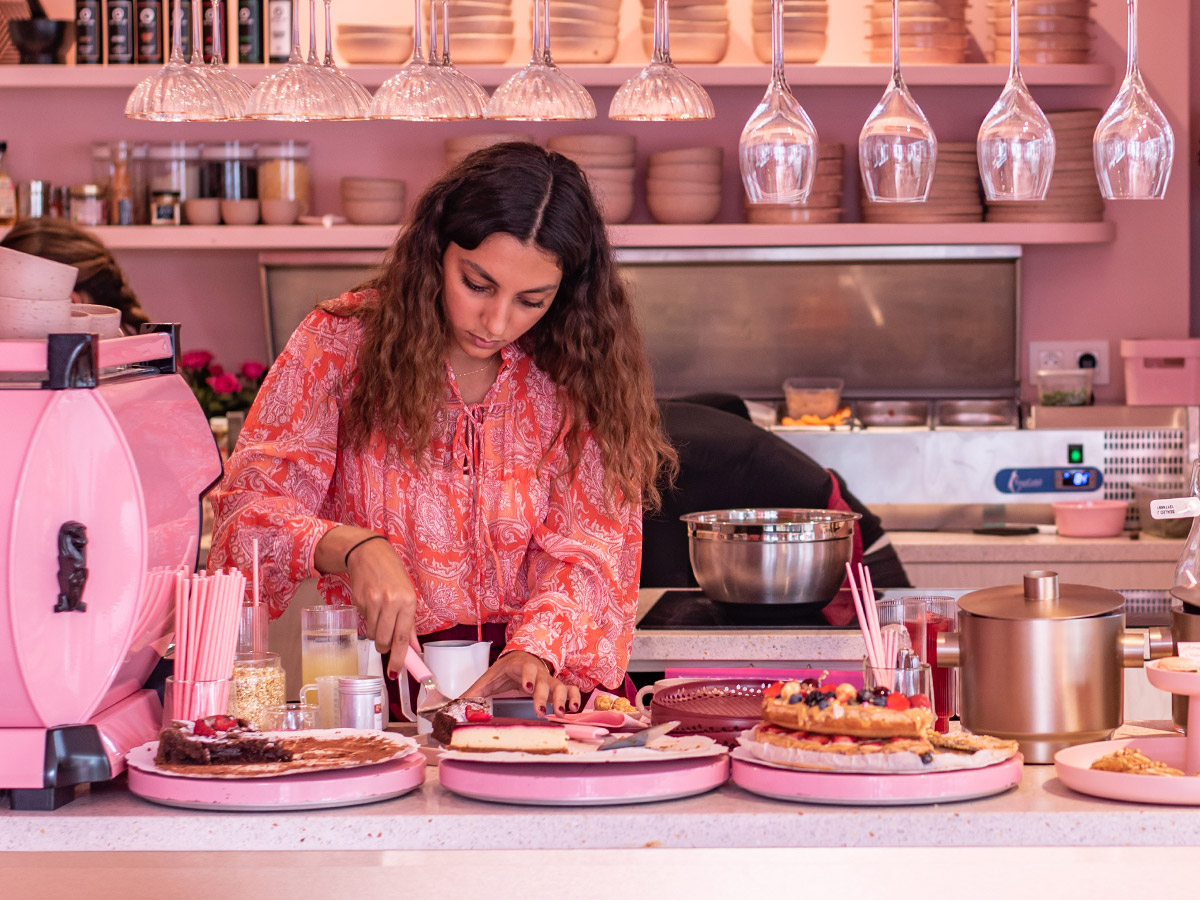 What's your business type?
Explore the world's most powerful POS for free.
14-day trial. Unlimited access to all features. No credit card required.
Frequently asked questions about POS software
Does Lightspeed POS software integrate with an accounting system?

Yes, Lightspeed POS software integrates with select accounting systems.

With Lightspeed Accounting, you can integrate your Lightspeed POS software with your Quickbooks, Xero or Sage accounting software. Linking the point of sale's data to your accounting software means more accurate synchronized bookkeeping records and less chance for manual entry error, as all accounting data is seamlessly shared between the systems. Through Lightspeed Accounting, you have access to profit and loss reports, a daily sales receipt, and more.

If you have a multi-store account, Lightspeed Accounting works across all your locations with one login. Users of both the retail POS software and restaurant POS software may use Lightspeed Accounting.
How do I install the Lightspeed POS software?

Lightspeed POS apps, including the Retail POS iPad app, Restaurant POS iPad app, eCommerce iPad app, Loyalty dashboard app and Analytics dashboard app, can be installed on any Apple iPad device. You can find them in the Apple app store.

Lightspeed's Retail POS software, Restaurant POS software, back-end manager, eCommerce back-end manager, Loyalty dashboard and Analytics dashboard can be accessed on Mac, PC and Android devices through any web browser, such as Chrome or Firefox.

For Lightspeed Retail, Restaurant or eCom POS software accounts, you can find the login page here, or access it through the link on our header.
Is there an eCommerce model of your point of sale software?

Lightspeed eCommerce is an integrated eCommerce solution designed to work with the Lightspeed Retail POS software.

The Retail POS software and eCom systems work together seamlessly and are natively integrated.

Synchronization features built to integrate eCom with the Retail point of sale include:
-One inventory database: inventory added to the Retail POS can be pushed to eCom with the click of a button.
-Automatic stock quantity updates: for easy inventory monitoring, stock quantity is automatically reduced when an item sells online.
- Omnichannel customer profiles: customer details are shared between systems.
- Reporting: reports in both Lightspeed Retail and Lightspeed Analytics can be configured to display eCom data.
Can you migrate my current inventory and customer data to your POS software?

You can migrate your current inventory database from your old point of sale system to your new Lightspeed POS software with our Item Import tool. You simply need to format your current inventory information in a .CSV file and access the item import tool in the POS system's backend manager.

If you wish to keep your current customer data as you migrate POS systems, please contact us. Our team of experts will transfer your data for you so you're ready to serve your customers with their profiles and purchase histories as you transition to using the Lightspeed POS software.
What makes Lightspeed different from other POS software?

Lightspeed is a global provider of cloud-based point of sale systems for retail stores and restaurants. Our POS system incorporates robust inventory management, detailed analytics and cloud-based mobility into an all-in-one system.

With Lightspeed, you can manage your entire business from one place, no matter where you are—on location, at home or on the go. In addition to managing your stock and processing your transactions, Lightspeed can manage your loyalty program, enhance your accounting software, become your PCI compliant payment provider* and even integrate with partners tailored to your specific needs.

In addition, Lightspeed is always there for you. With free one-on-one onboarding sessions and free 24/7 technical support, you never have to worry.

*Lightspeed Payments available only in the US.