Manage and grow all your stores with one commerce platform
It's easy to transform how your business is run. Simplify your operations and scale faster with Lightspeed—we'll help you get started.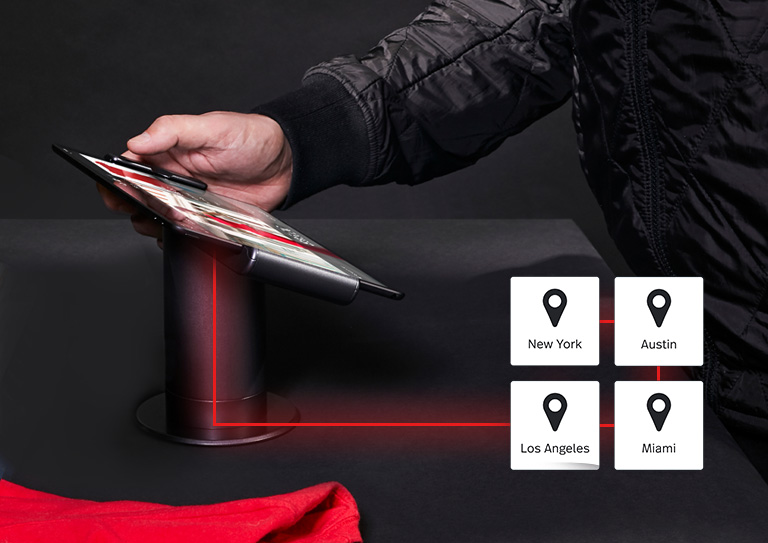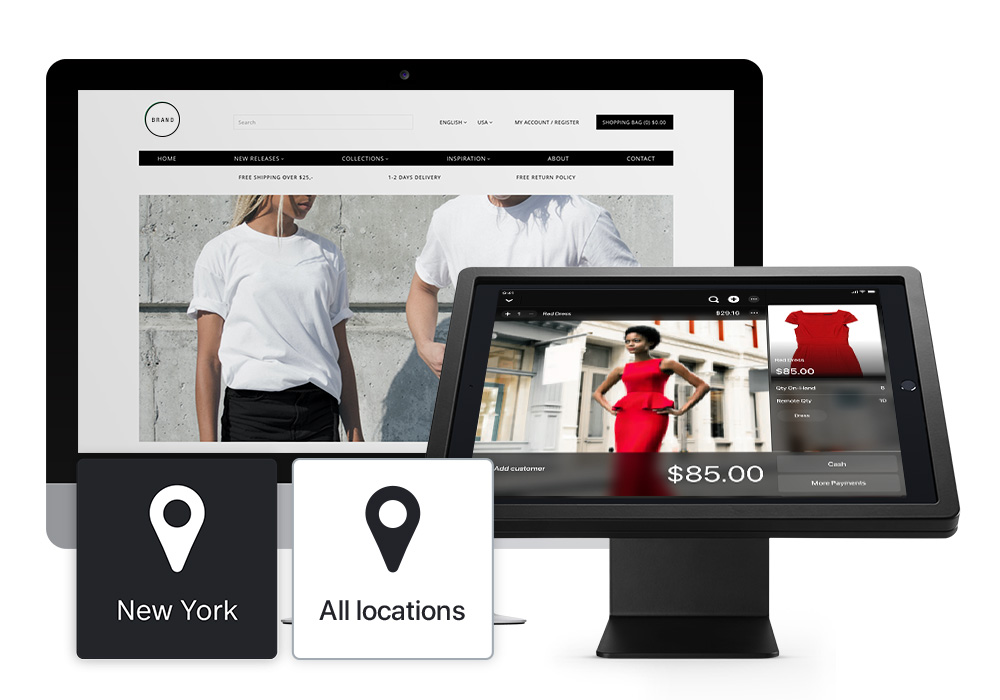 Provide exceptional service, online and off, with shared customer data on one platform.
Whether you have ten or 100 stores, your entire business lives in one place.
Manage stock between locations in a few clicks
Monitor your entire business with multi-store reports
Simplify multi-location ordering with centralized purchasing and master orders
Provide exceptional customer service, online and off, with shared customer data across locations
Ruti runs 7 locations with Lightspeed.
"With its open API, Lightspeed gives us the freedom to do business in a superior way. We're not held back by any systematic constraints."
Sharon Segev, Chief Technology Officer, Ruti
Find a partner in Lightspeed Pro Services.
We do it all, minimizing any disruption to your business.
Tailored, one-on-one onboarding
Dedicated on-demand premium support
Staff and management orientations for your employees
All hardware is tested before reaching your locations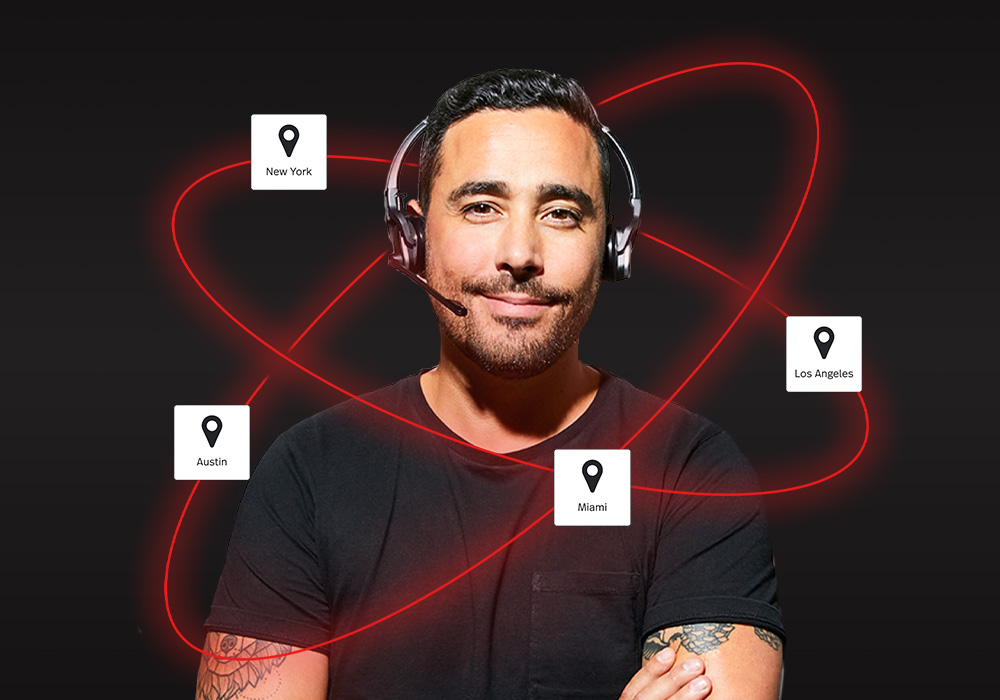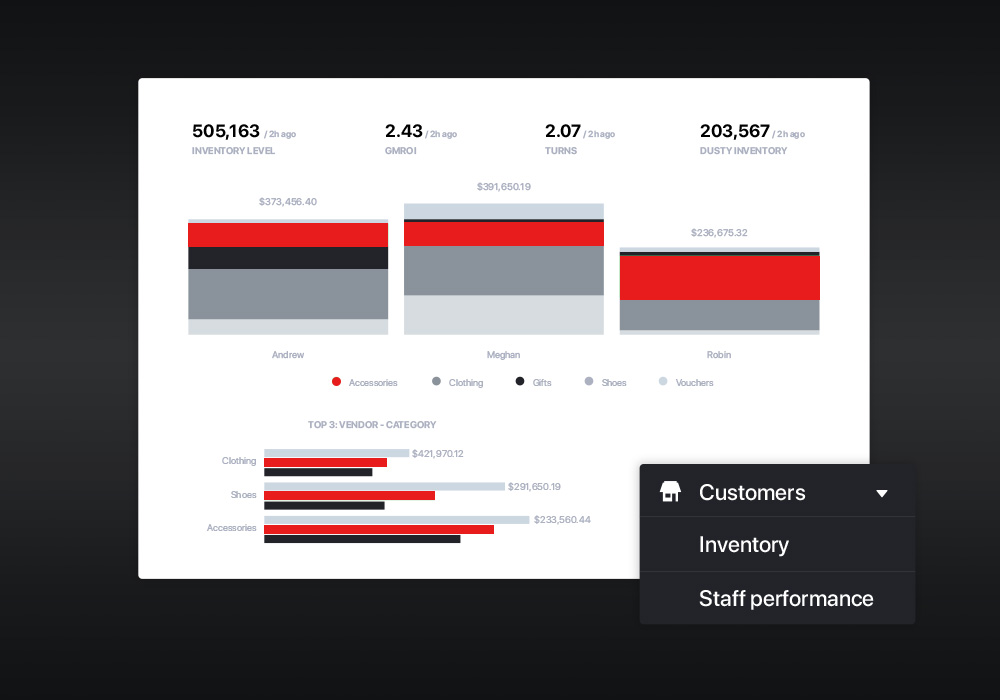 Make better business decisions with advanced analytics.
Monitoring your margins? Tracking your sales trends? Lightspeed Analytics keeps you on top of all your stores with detailed reporting.
Generate robust inventory reports like GMROI, turns, dusty inventory and more
Keep track of key KPIs like profit per hour and average basket size
View insightful data like purchase trends, lifetime value and customer segmentation
Create customizable reports and dashboards to keep track of your entire business
Sync your inventory across every location and online.
Never oversell with multi-location inventory management. Lightspeed combines all your stock and keeps your data in one place.
Easily transfer stock from one location to another and get notified when you need to move it
Centralize purchasing with built-in purchase orders that combine multiple vendors and stores
Avoid overselling stock with automated oversell detection that locks sold inventory
Stay in control of what and where you sell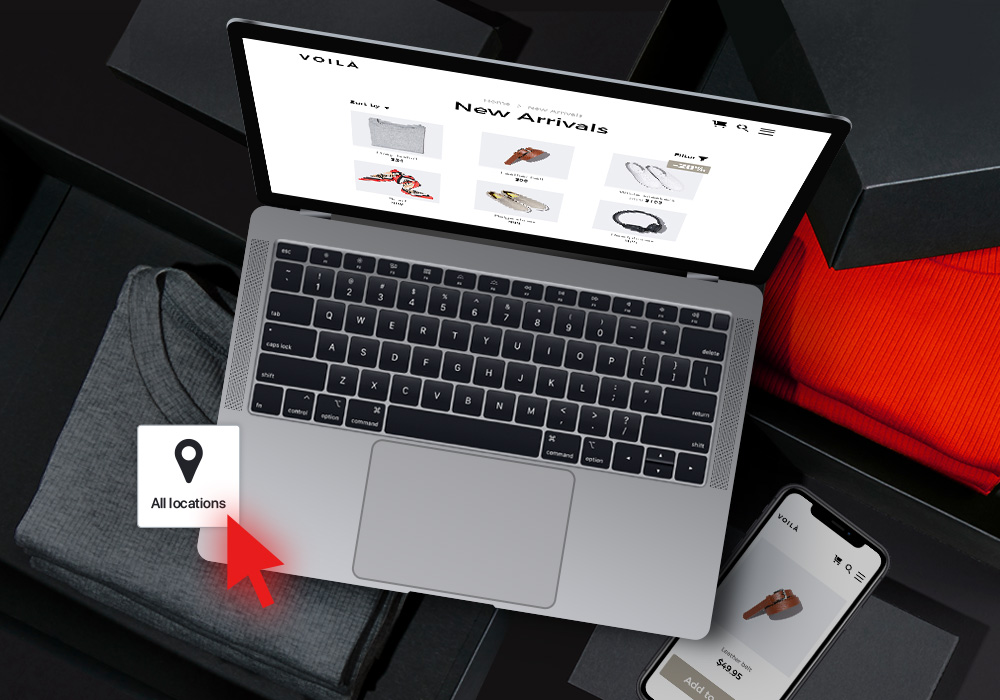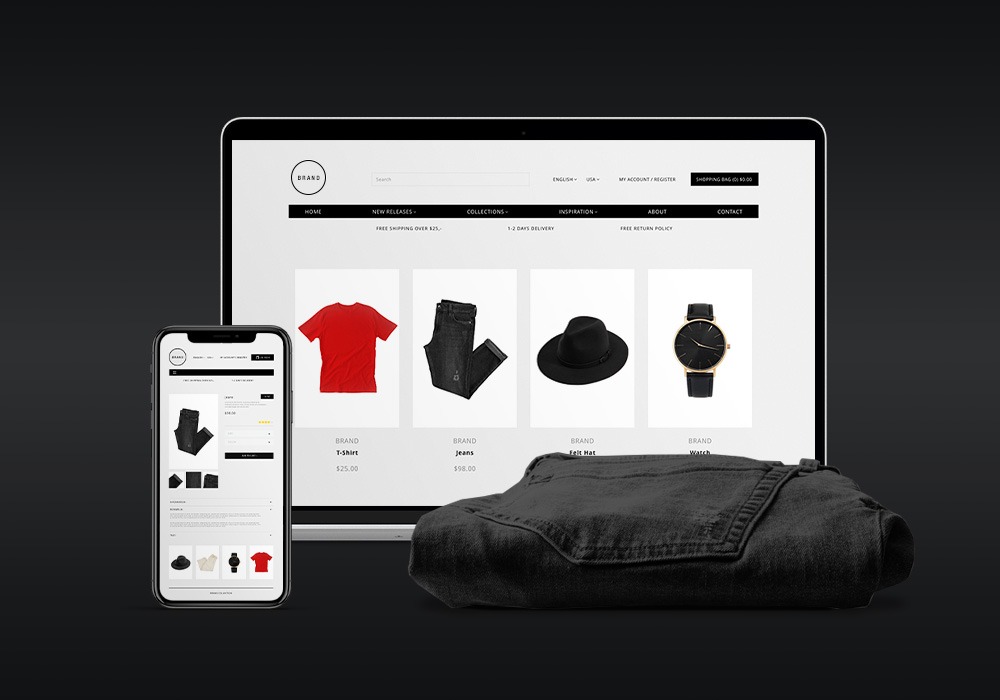 Grow faster with integrated eCom.
One platform saves you time and increases your profits.
Import stock from your store to your eCom shop in one click
Select a theme and easily customize it to fit your unique brand
View, edit and organize your shipments from your eCom back office
Make use of built-in tools to boost SEO and drive traffic to your online store
Turn one-time shoppers into regulars.
Offer reward points in store and online with an integrated loyalty program. Track customer spending and send targeted offers from one dashboard.
Craft a tiered rewards program to encourage repeat purchases online and in stores
Group customers into segments to create more targeted promos and messaging
Send custom one-time deals on birthdays or to VIP shoppers through email or text
Design emails with our built-in drag-and-drop templates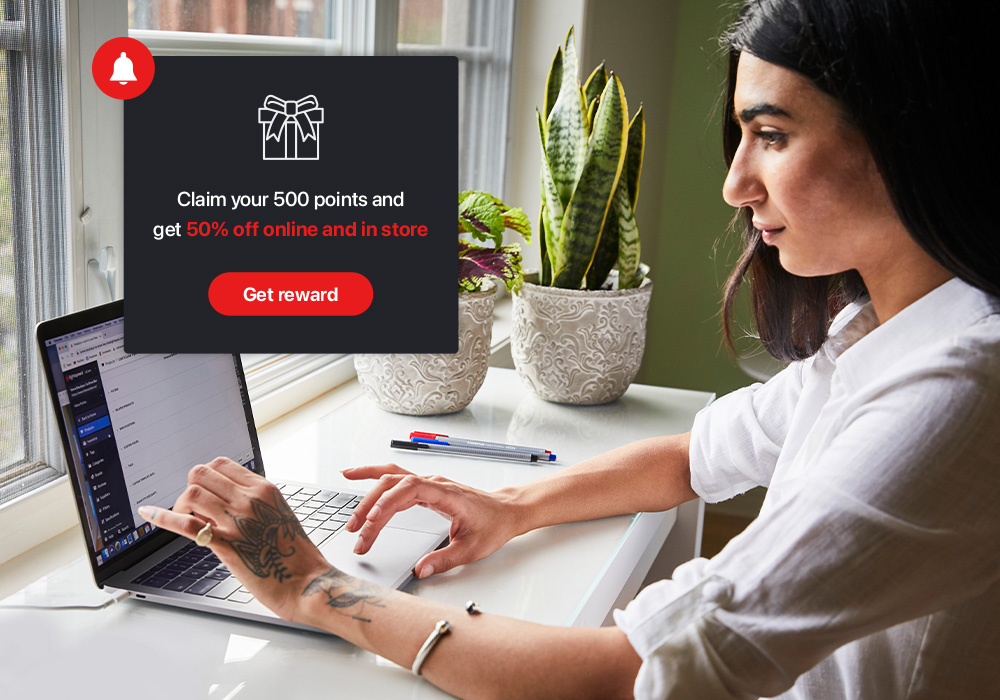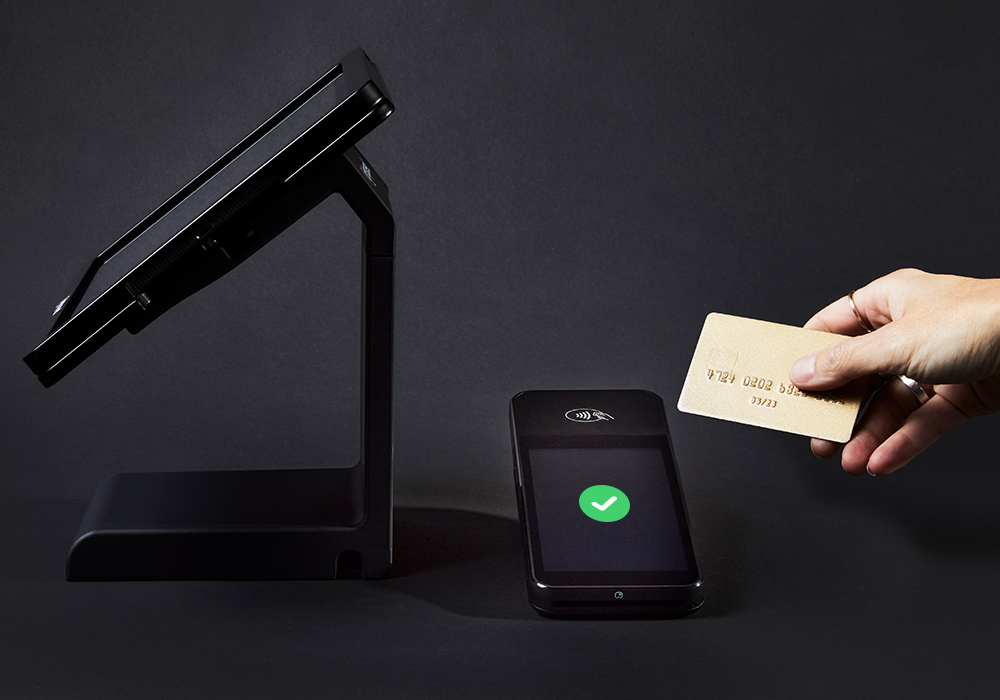 Process sales and get paid in one place.
Accept all popular payment methods, offer fast transactions and get simple pricing with no hidden fees with our integrated payments solution.
Prevent fraud and human error with a fully integrated system
Protect your customers and staff with contactless payments
Get an EMV-compatible terminal when you sign up
Protect your data with PCI-compliant payment processing
Join the Lightspeed retailers that are expanding their businesses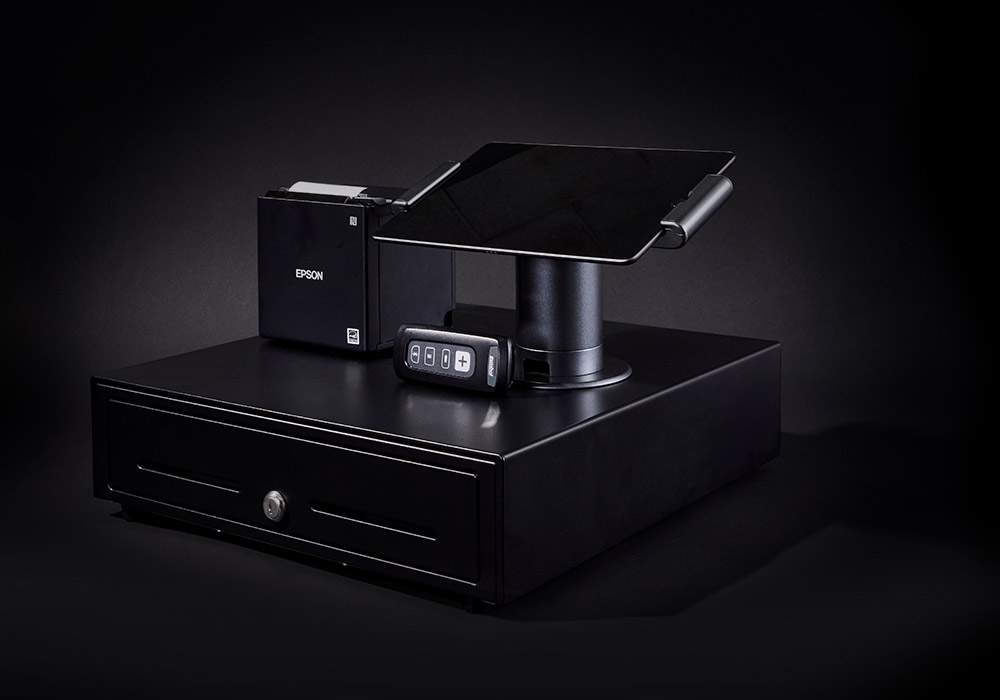 Need retail POS hardware?
We have that, too.
Ours is designed to have a big impact on the way you work. Not your wallet. Start from scratch or complete your existing set with our top-quality scanners, printers and registers tailored to your needs.
Your retail toolkit
Lightspeed is more than a platform, we're your partner. Start optimizing your operations with these free resources.
Start your free trial
And see how our POS can work for you.