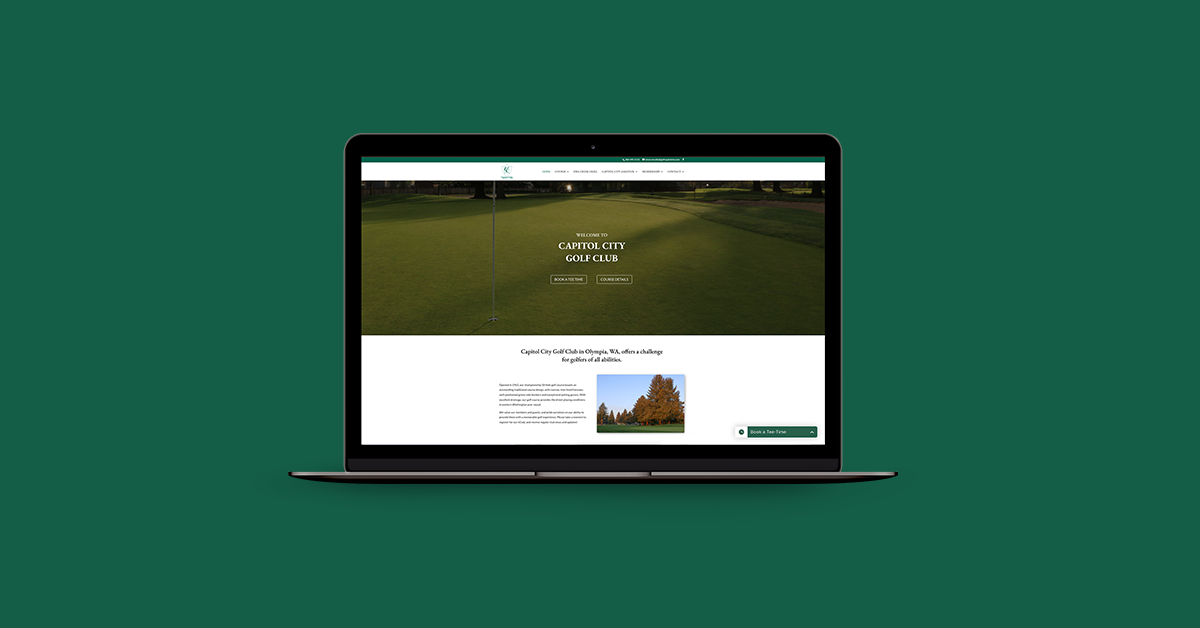 Golfers are more savvy than ever. They score swing tips on social media, discounted greens fees on online booking sites and second-hand equipment via e-commerce sites, rather than paying full retail for the "latest and greatest."
Before a golfer commits to a round of golf, they will seek some important information about the golf course and the facility as a whole—rates, layout, food options and more. The golf facility's website remains a vital conduit between the course and the golfers it seeks to attract.
Golf course websites, in general, should be user-friendly and informative. They should be bright and vibrant and exciting and say, "Come play with us." People do not want to work hard to find the information they need—they want it up front.
Here are 10 great golf websites that answer the call on all these accounts. If you're redoing your golf website, there's something for everyone to emulate in these stellar examples:
Start placing orders with our free purchase order template
Use our straight-forward purchase order template to help standardize your ordering process, ensure accurate record-keeping and save time.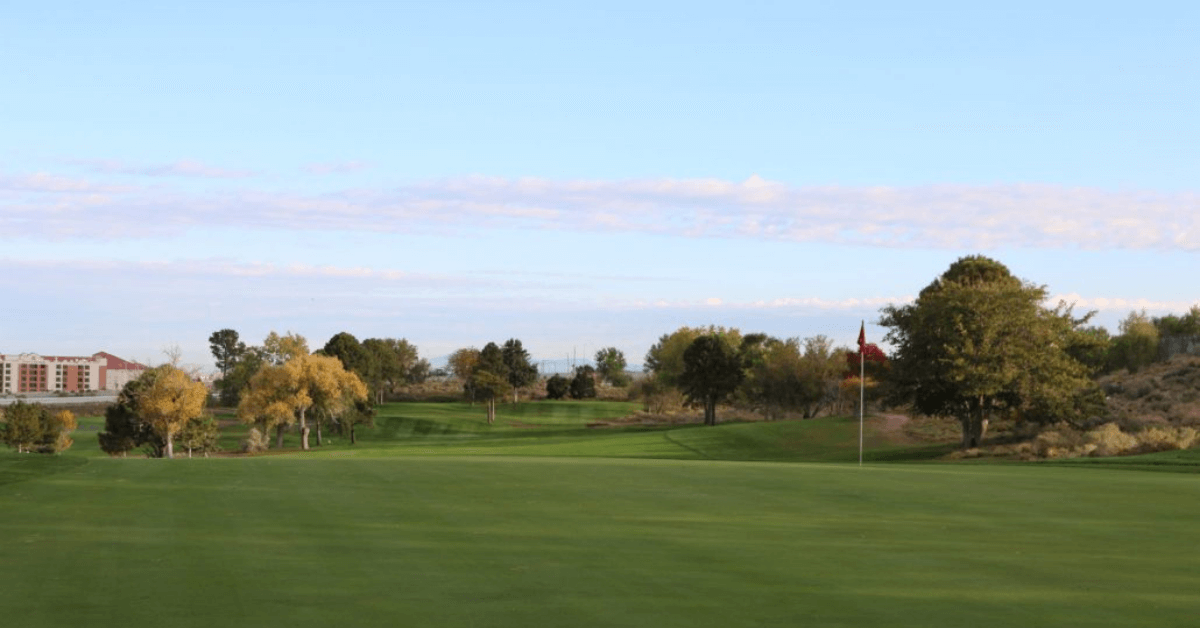 If you have a golf course and want to provide key information about your course, a PDF of the scorecard, the rates and a simple way to book a tee time, check out the University of New Mexico Golf Courses' website.
When you log on to their website, the booking widget is the very first thing you see. Golfers can then click the button and proceed through the process. If you want a description of the course options, with rates and the scorecard, all you have to do is scroll down—that's it.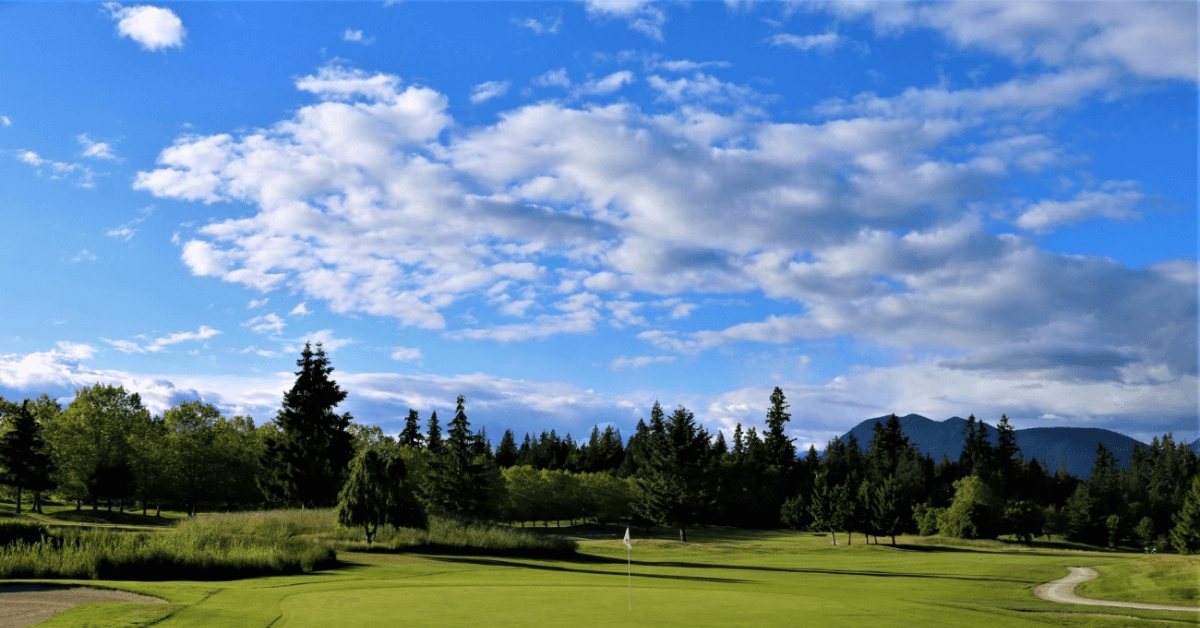 Talk about a one-stop-shop for information. On the Blue Ocean Golf Club website, you're instantly more informed: see the date, time of update, frost delay, first tee time, carts status, number of holes open, driving range hours, temporary green status, next scheduled website update, restaurant status, employment opportunities, junior spring break camps, vaccine requirements and COVID information. That's just on the homepage!
Scroll down for detailed course info, golf rates and wedding and events information. Easy-to-use-tabs at the top make "everything at your fingertips" more than a cliche.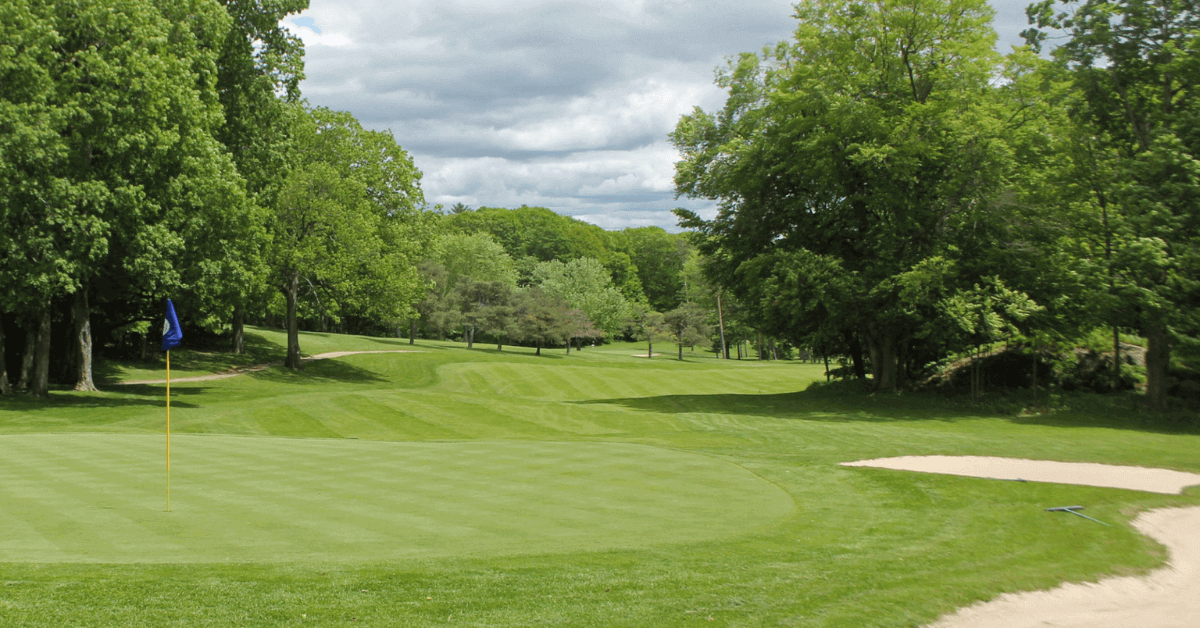 This club has a lot to say, and it does so in an organized, concise yet detailed manner. Frequently-sought information dons the home page such as: Tour the Course, Weddings, About Us, Plan a Visit and Directions. At the top are all the tabs you'll ever need—a plethora of sub tabs with course details, club history, COVID data, Board of Directors, menus, winter activities, dress code, golf rates, reciprocal information and of all things, their curling guidelines. Curling information also has its own tab.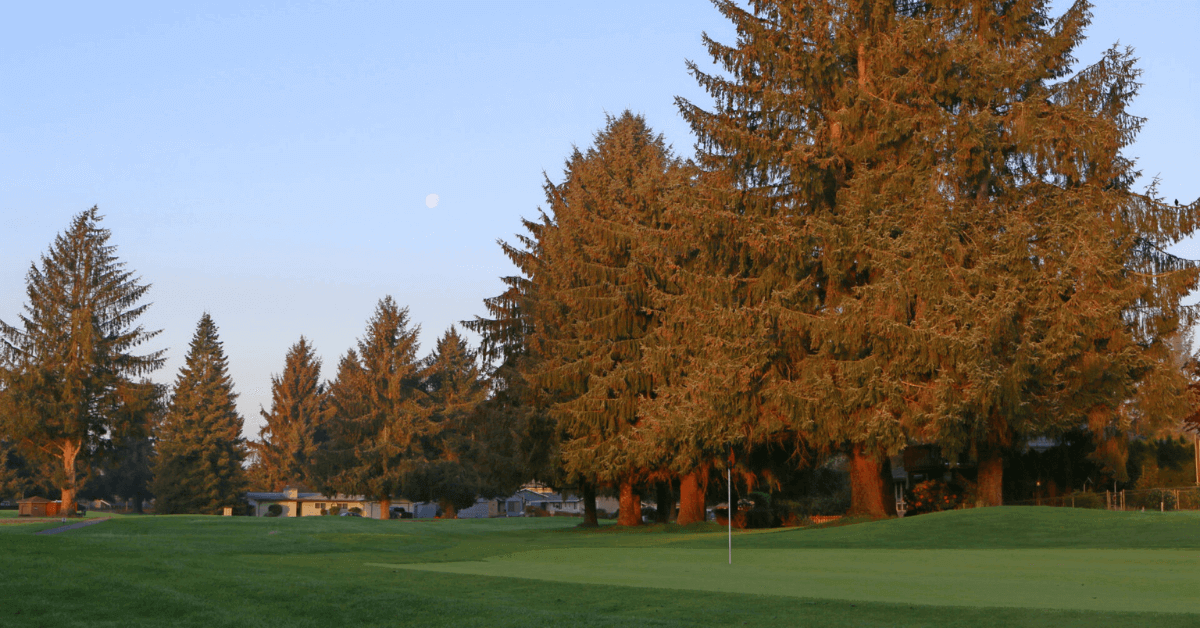 If you're looking for some golfing options in the capital of Washington State, look no further than Capitol City Golf Club. The homepage invites you to make a tee time immediately, but if you want course details first, that option is right there as well. Scroll down for a nice history of the facility and down even more for their GolfBoard Liability Waiver.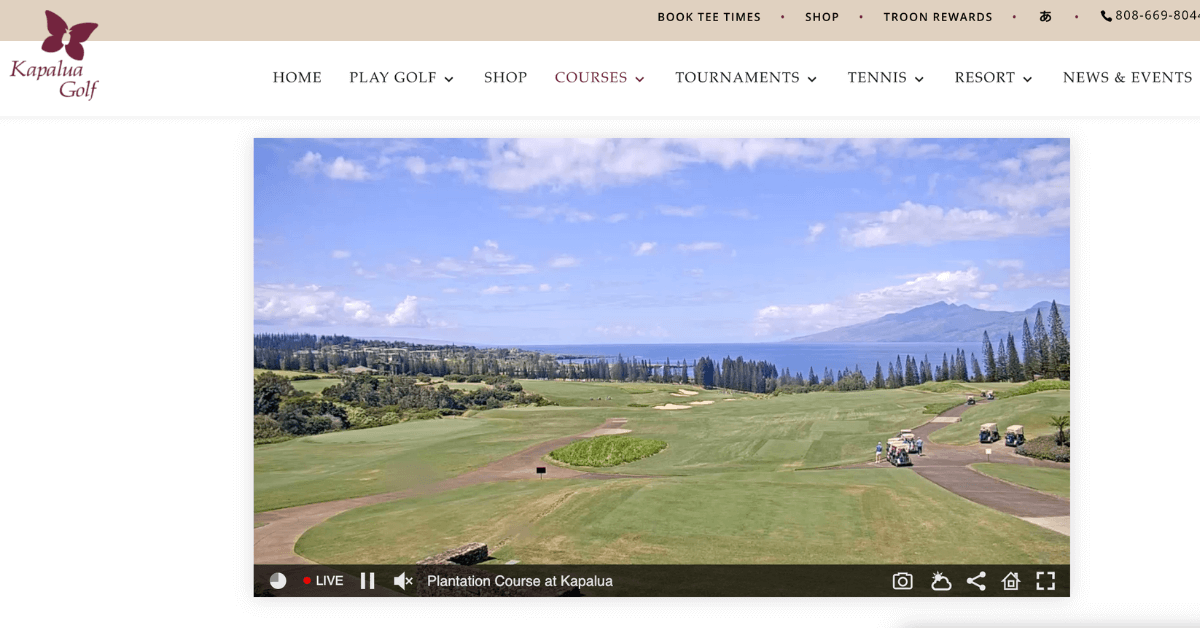 If you're looking for some rest and relaxation in Hawaii, the last thing you want to do is scour a golf resort's website for the information. The Kapalua Golf & Tennis website has everything you're looking for in convenient dropdown menus and has particularly easy access to the facility's eCommerce site.
This site has information about the practice facility with amazing photos to back it up, guidance about instruction at the golf academy and pertinent tennis and pickleball details. With a live streamed view of the golf course, you can even get a feel for the course before you go.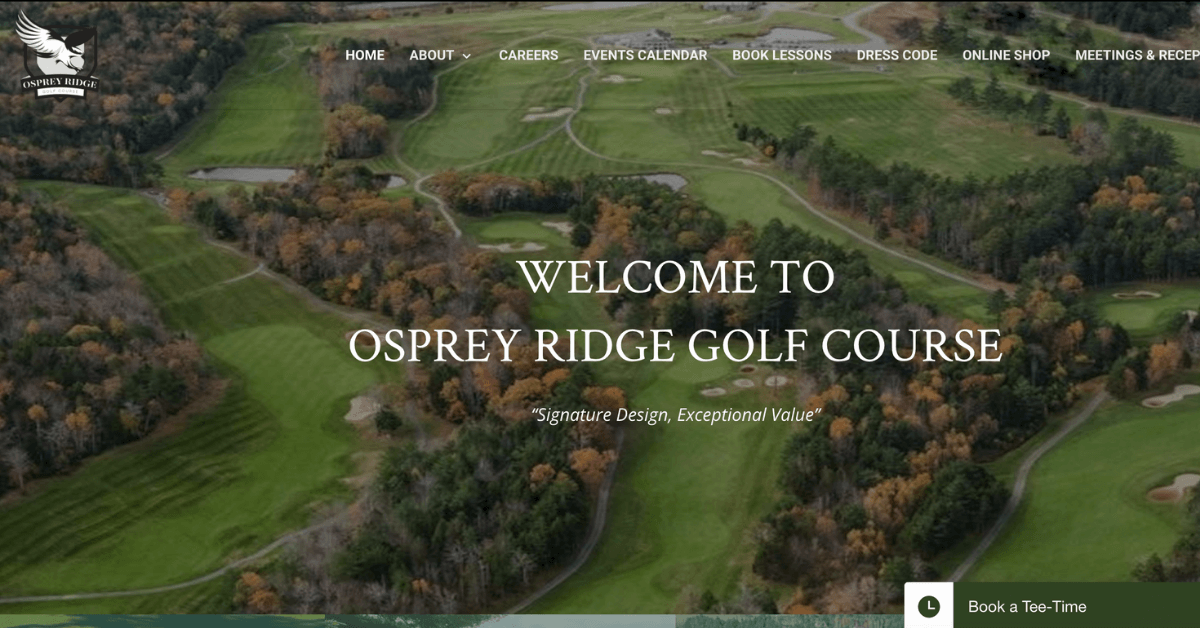 Enter the Osprey Ridge website and you're immediately greeted with words any golfer likes to see, "Exceptional Value." Behind those words is a stellar image of the course from above. You're hooked from the start.
Toggle to the top and you're looking at the course's rates in seconds. It's that ease of use that golfers want when researching their next round, trip or outing. You'll be left with no questions, since events, lessons, dress code and online shop tabs headline the top of the homepage. It's attractive, easy and informative: everything you want in a golf website.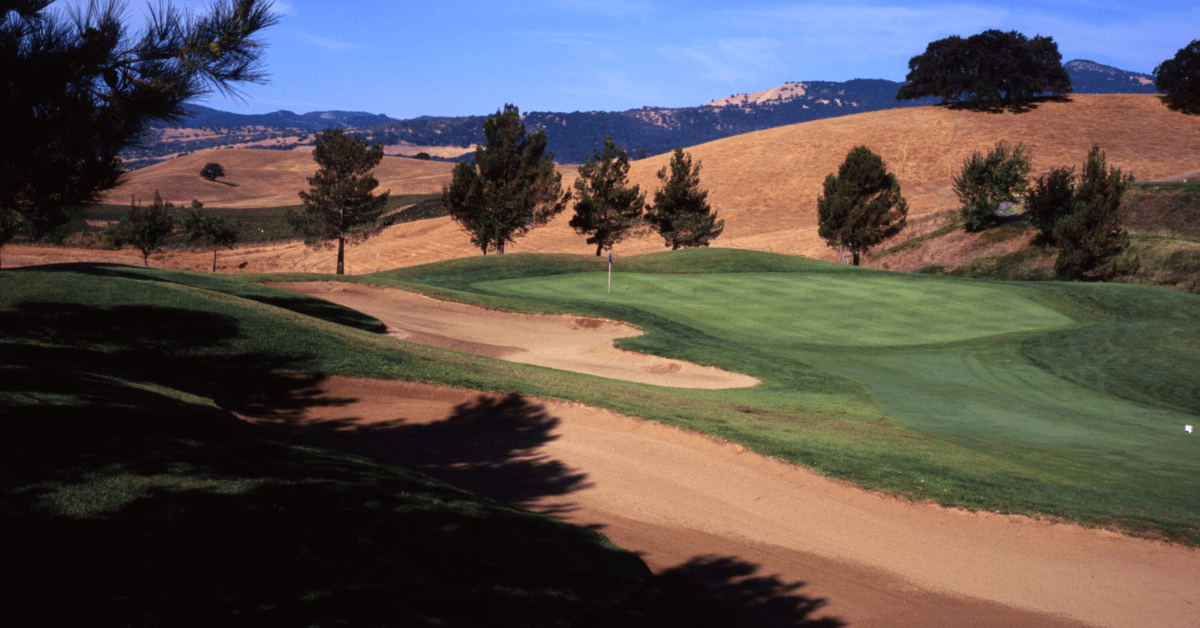 Paradise Valley and Rancho Solano Golf Courses provide affordable golf between San Francisco and Sacramento. Entering their website is like walking onto the property and being handed a sheet full of information.
Remember that last time you went to a course, only to be disappointed because they were punching the greens? We've all been there. You can find out when they're planning to do so from the sheet that pops up when you enter the site. If you're a golf course owner, GM, PGA Professional or webmaster, consider the information your customers need as well as the information you want them to have. If you're aerating the greens, let your golfers know, just like they do at Paradise Valley and Rancho Solano.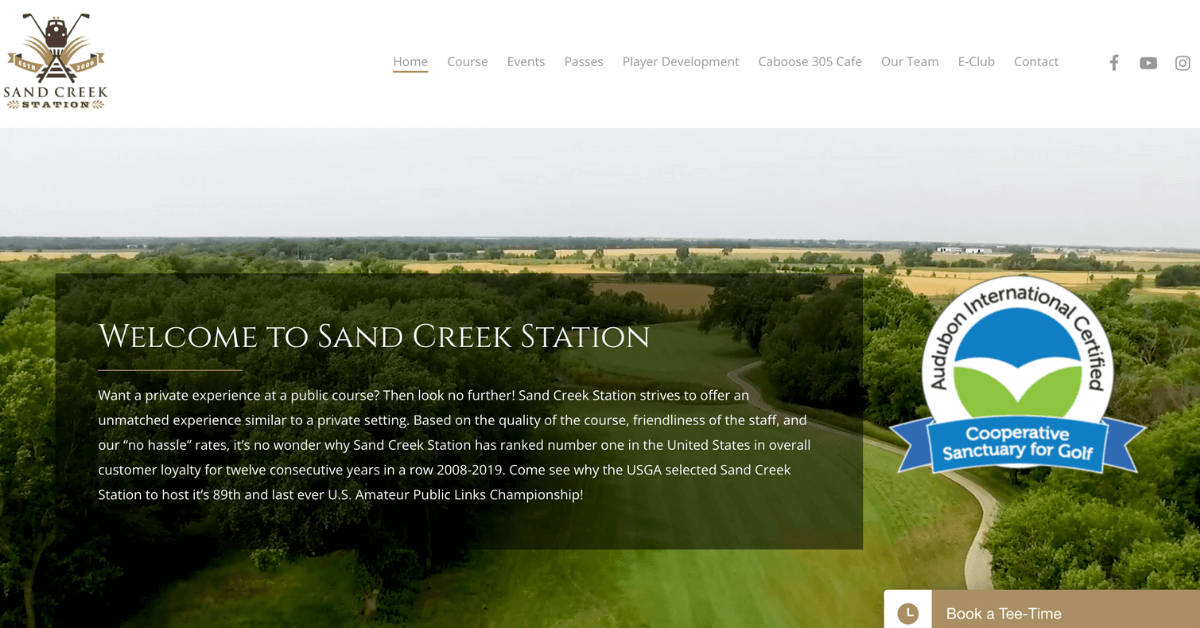 It's no secret that the use of drones to capture video is commonplace across many industries. Golf courses may be the most ideal settings in which to utilize this technology. Enter the Sand Creek Station website and you're instantly immersed in a dynamic drone tour of the facility. There's no arrow to press or video to activate—once you've entered their website, you've entered the grounds itself. Whether plotting your series of shots from above or glancing off-course at the rural pastures nearby, you can't help but picture yourself at Sand Creek Station by merely entering the website.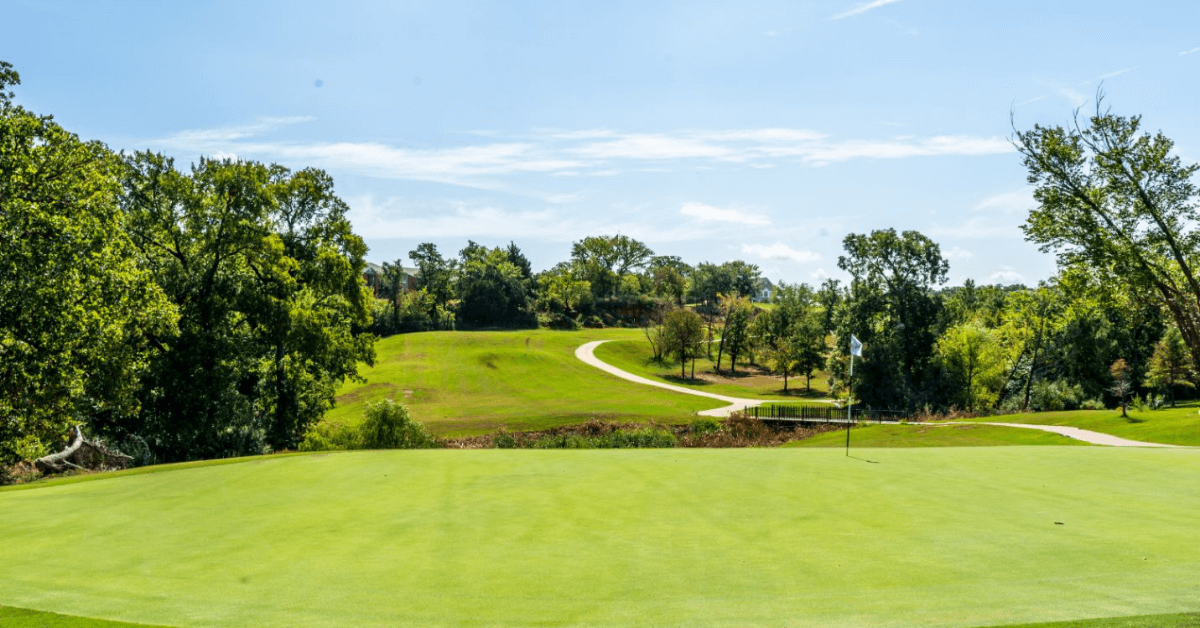 Timberlinks Golf Club is ranked the seventh best club in the massive state of Texas. What stands out on their website are the bright, vibrant images of the golf course. With a scorecard image prominently displayed (no need to download it), and greener fairways than many big-budget 18-hole layouts, this website sucks you in and makes you click the "Book a Tee-Time" tab that never leaves the screen.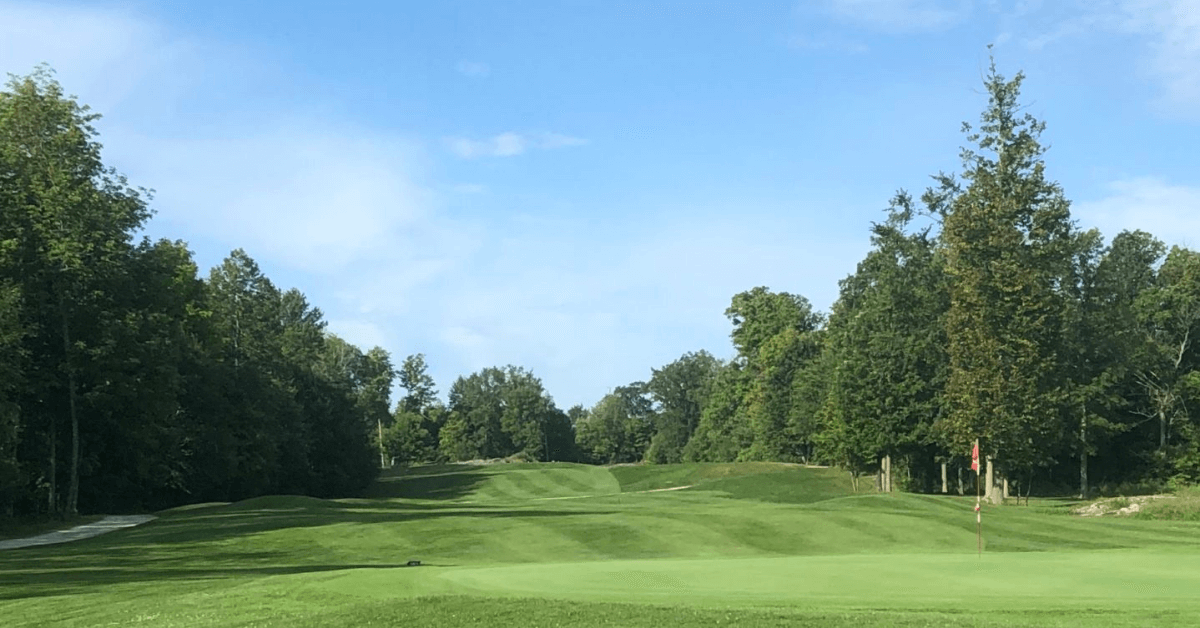 This Ontario-based golf course does something wise and innovative on its homepage: it provides a list. Similar to this very blog post you're reading now, when you log on to Perth's website, easy-to-find tabs populate the top of the screen.
But it's the scrolling that's easier than ever. They explain exactly why you need to play at their facility this spring: local history, reasonable rates, friendly staff, amenities and the challenge (info about the course itself). It only takes one or two sentences beyond that to convince you to bookmark their site and jot down Perth Golf Course as a destination.
Does your website need a refresh?
All of these websites are informative, well-designed and user-friendly. But they're all distinct and different in their own little ways, mostly driven by the type of facility and the services and amenities offered. What they all have in common, however, is that they were all created by Lightspeed.
Reach out to our experts to learn more about our white glove web building services and other golf course management tools. We'll work with you and create a customized website that meets your facility's unique needs.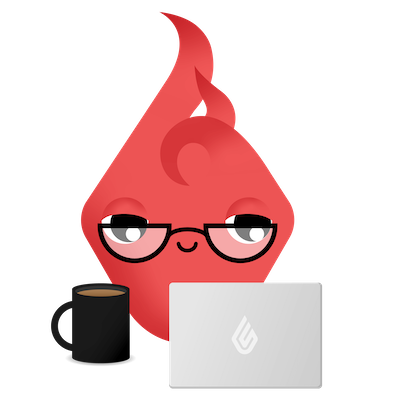 News you care about. Tips you can use.
Everything your business needs to grow, delivered straight to your inbox.