POS analytics
Steer your business in the
right direction with Advanced Reporting
Save time, automate insights and drill down on data. The Advanced Reporting retail analytics platform shows you how to scale your business.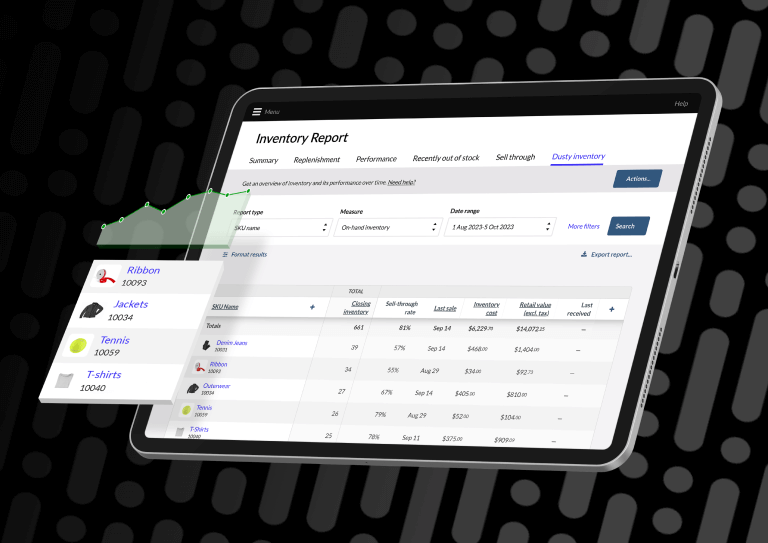 Always-on retail reporting software so you can act with confidence.
Never miss a change in your data with scheduled reports sent right to your inbox.
Schedule reports to automatically run as often as you need
Automate sharing scheduled reports to key stakeholders so everyone is on the same page
Stay on top of sales and inventory trends so employees are armed with data-driven tactics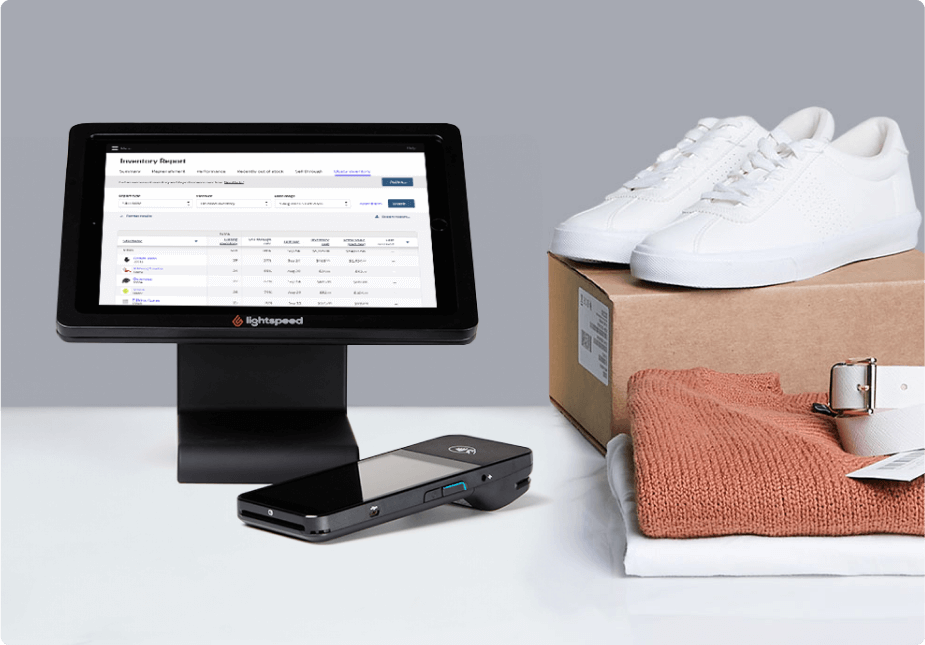 Get to know your customers with easy retail reporting software.
Know who your customers are—and how to keep them coming back. Our reporting can surface valuable shopper data so you can keep them engaged.
Track sales trends by SKU, brand, category and more to get to know what customers like
Monitor return count and basket sizes to analyze shopping behavior
Calculate how often customers are coming back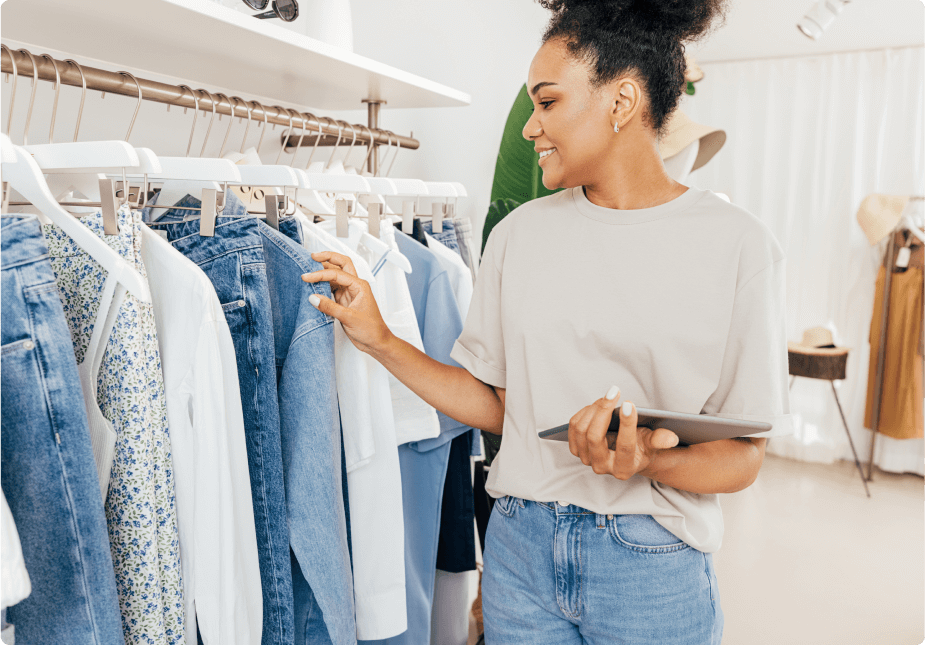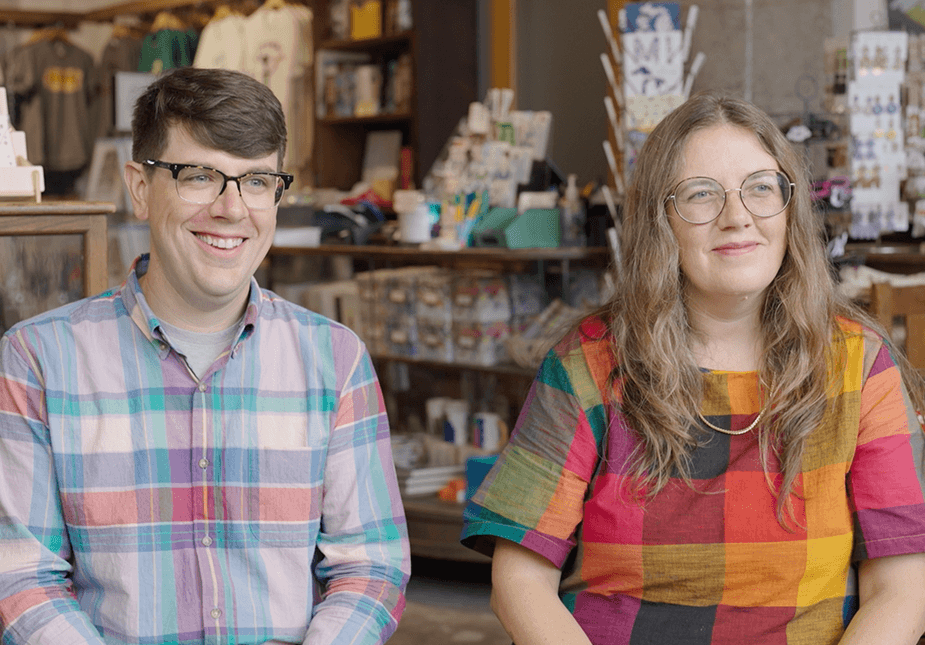 I use the Lightspeed reporting app on my phone all day. I just like to check the widget and see how sales are looking and then go in and check products or stock right there on my phone.
Andy Linn, Founder, City Bird
Use POS analytics to optimize your inventory.
Whether you're forecasting demand or deciding which products to put on sale, focus on what's selling with retail reporting software designed to answer specific questions about your inventory.
Determine what to order and how often with sell through data filtered by any variable—category, brand, supplier and more
Identify high performers and find dead stock to keep your shelves enticing
Catch out of stock and negative inventory sooner to prioritize reorders effectively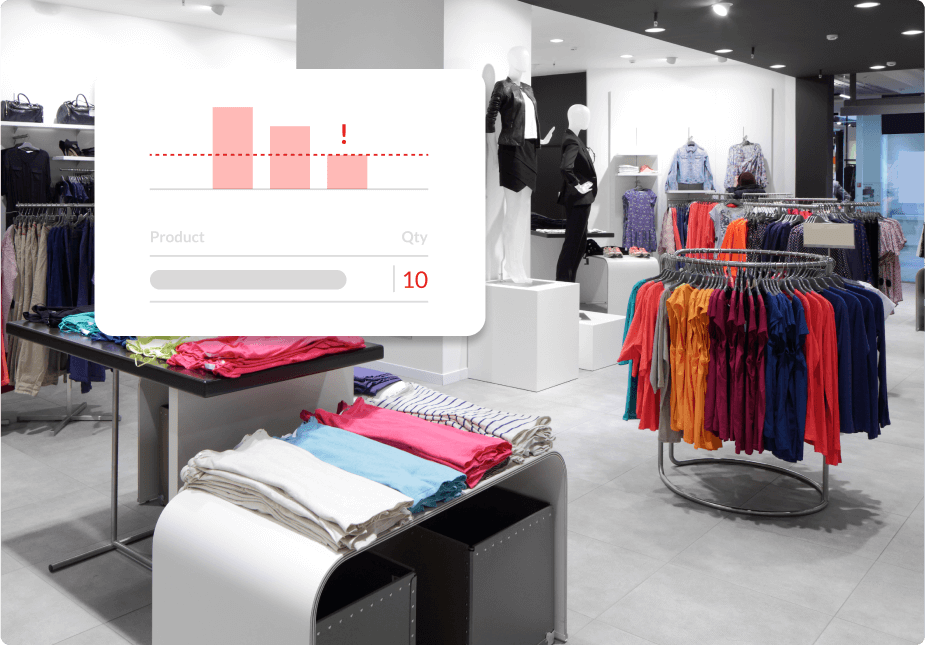 Improve staff performance.
Leave guesswork behind. Let your employees focus on customers while you make the business decisions that make a difference thanks to advanced retail reporting software.
Track sales performance by the hour to find and optimize for busy periods
Easily run data on employee performance to help set targets and monitor numbers across the team
Keep an eye on customer capture rate and experiences with tailored reports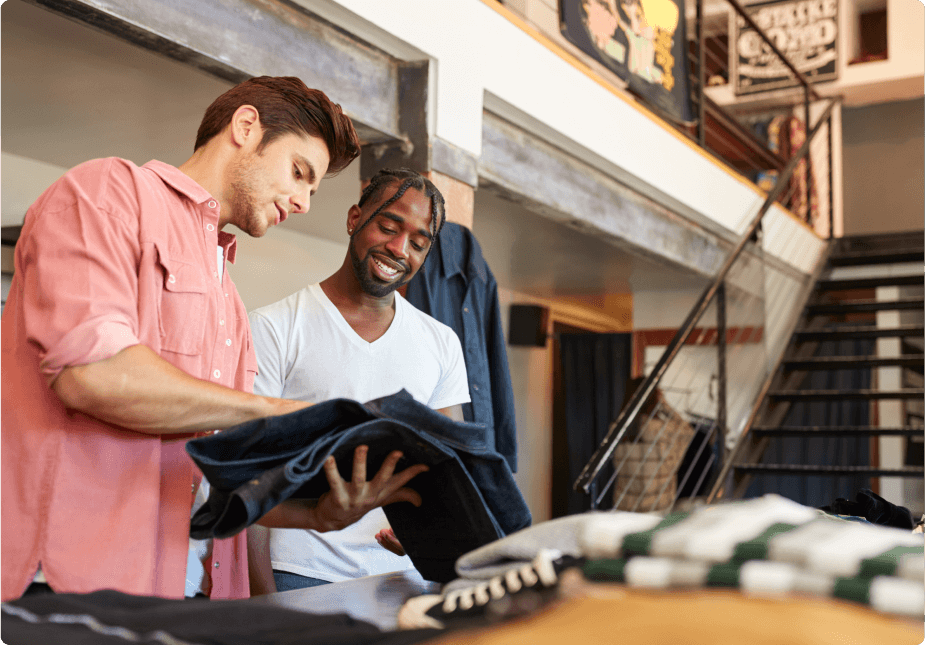 With this new dusty inventory report, that's something we're very happy with because one of our big issues was being able to identify how well products are selling versus how much we need to stock. So we've had a quite a big mismatch between, like, our managers stocking products and then actually selling them in the appropriate amounts. So this is very, very helpful.
Miki Giampaolo, COO, Elite Supplements
Save admin time with saved reports.
Come back to the same reports again and again? Advanced Reporting helps you get right to business so you spend less time running reports and more time analyzing data.
Customize sales, inventory, tax and payments reports to your business
Get right to the point when reporting with the ability to save reports
Easily access all your key data in one place: Lightspeed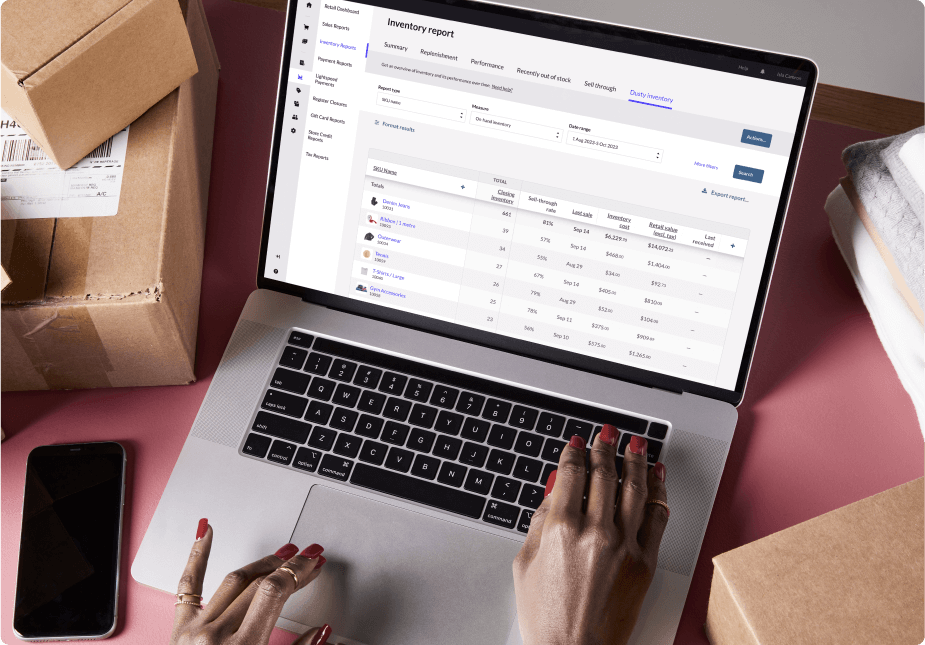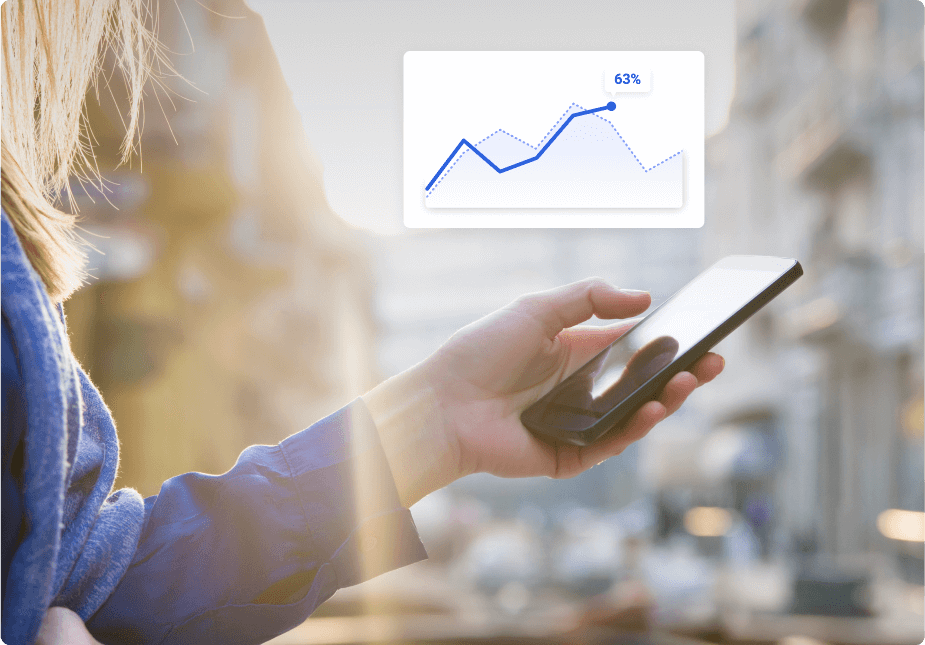 Access your data from anywhere.
Whether you're in store, at home or on the go, Lightspeed Retail makes it easy to get your hands on the insights you need. Access your POS analytics from your mobile device so you can keep up with your store no matter where you are.
Everything your store needs in one easy-to-use platform.
Simplify your life by choosing a single technology partner for everything your business needs, from tracking inventory to advanced insights on sales.
One trusted partner for all your needs
Fully integrated payments
Add new capabilities as your business grows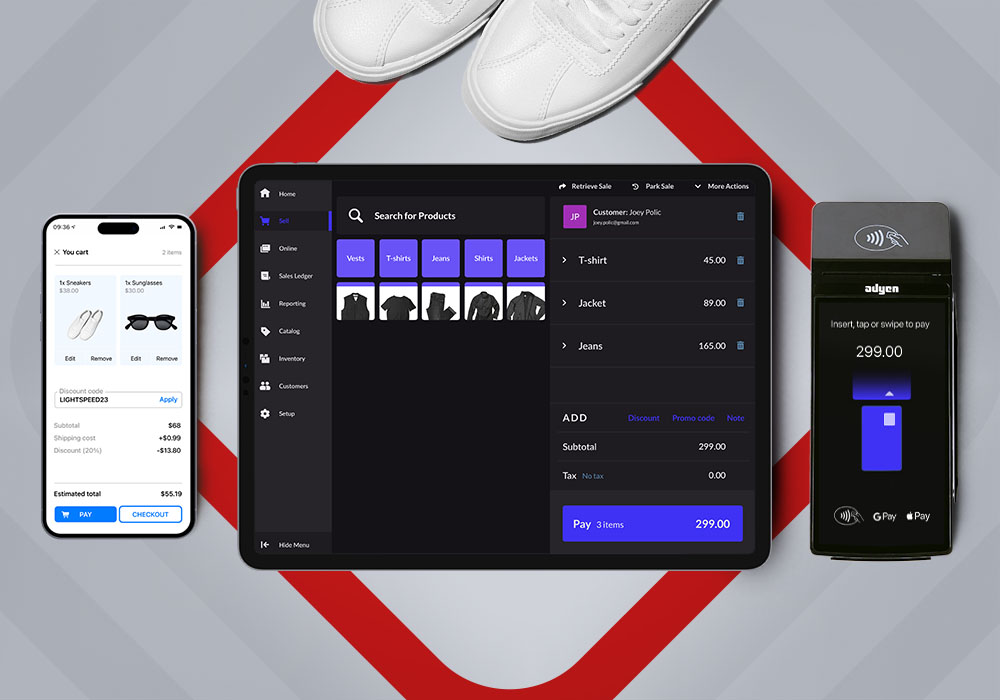 Frequently asked questions
What is POS data analytics? Why should retailers care about retail analytics?

POS analytics are data and reports tailored to your business, designed to help retailers make informed decisions about how to scale. Analytics tools like Advanced Reporting help retailers test, evaluate and pivot business strategies and optimize their operations.

Inventory reporting gives retailers detailed data about inventory performance, including what to order, how much to order, category performance and more. Employee performance reporting helps businesses set sales targets, measure sales and identify strong performers. Customer data reporting helps retailers tailor their business to evolving customer behavior. By having actionable data on hand, retailers can make the right decisions.
How do I choose an analytics platform?

When choosing retail reporting software, look for customizable reports, real-time reporting and features for automating reporting. You want a system that can analyze and report on more than just end of day sales numbers; you want to be able to find peak sales hours, identify dusty stock, track customer behavior, get to know brand performance... and more.
What is Advanced Reporting?

Advanced Reporting is retail reporting software with strong business intelligence capabilities and automated reporting so you can optimize your operations with confidence.

With Advanced Reporting, you can customize, save and schedule reports, and drill down on insights customized to your business. Reports in Advanced Reporting include Dusty Inventory (to identify stock that hasn't sold in a set period), Sales by Hour of the Day, Sell Through and more.
What is included in Advanced Reporting?

Advanced Reporting includes the ability to save reports, including customized reports, for easier access. It enables the ability to schedule reports so they'll run at set interval on their own, and automates sharing reports through email. Insights also includes new reports designed for more in-depth reporting needed by high-performance retailers.
Is Advanced Reporting available for all Lightspeed plans?

Advanced Reporting is available with Lightspeed Retail, on the Enterprise and Advanced plans, and can be added on to the Standard or Lean plans.