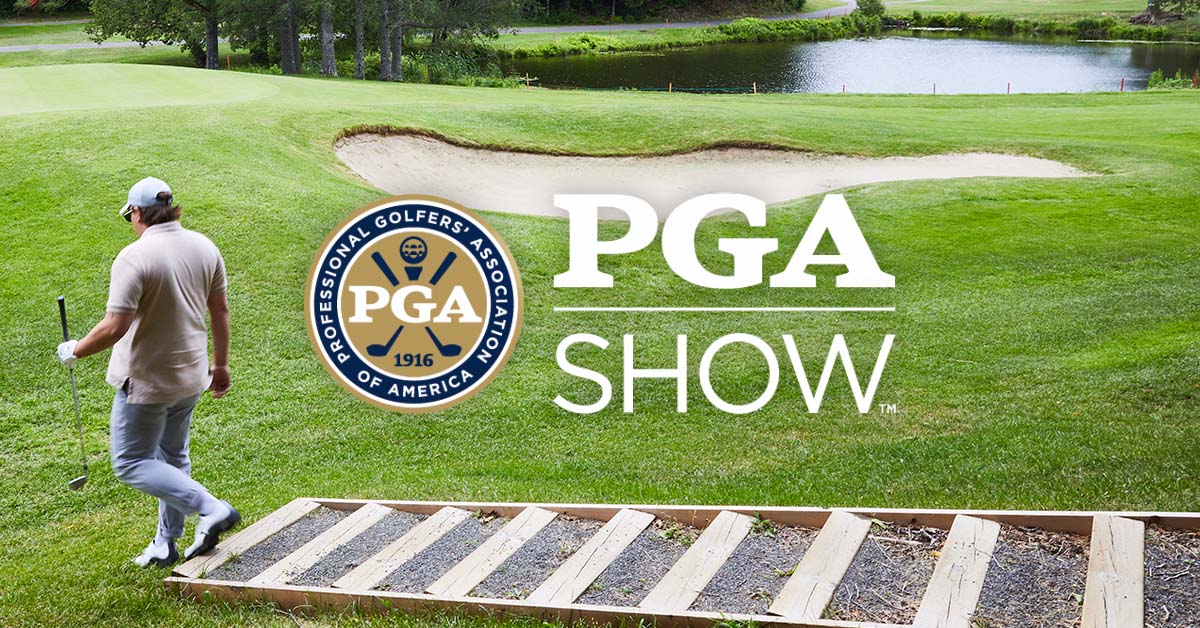 What is the PGA Show?
The PGA Show, previously known as the PGA Merchandise Show, takes place between January 25 and 28, 2022. This event is the mecca of innovation in the golf industry. Each year, hundreds of exhibitors and thousands of attendees participate, making it the largest annual global summit for the business of golf. It's the perfect place to discover the latest trends in equipment, technology, apparel and accessories.
After a virtual event in 2021, the show returned to an in-person format. That's right, the 69th edition of this event will allow you to do face-to-face networking as you explore new product launches, dynamic exhibitor showrooms, commerce applications, educational sessions and presentations, one-on-one meetings, group networking and more.
With two years of pandemic life under the belt, you might be a little rusty at such a large in-person event—and talking to people who aren't family members. That's why we put together this handy guide to help you get the most out of the show.
Where is the PGA Show?
The event is divided into two distinct categories taking place at separate locations:
PGA Show Demo Day, January 25, 2022 –

Orange County National Golf Center

PGA Show Days, January 26-28, 2022 –

Orange County Convention Center
You may register here to attend the show. There are many hotels and accommodations in the area, as the convention center plays host to many conferences and is located close to Disney World and Universal Studios.
What to expect?
The PGA Show is the place to go if you want to see what's new and exciting in the golf industry.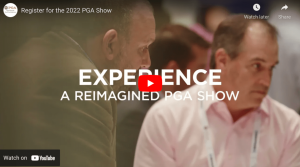 Exhibits
With hundreds of exhibitors, this event brings the entire industry together—if you're a golf professional, you can expect to find everything you are looking for. It is the ultimate golf experience for PGA professionals and buyers. Make sure to take your time to walk the 600,000+ square foot floor and take in as much as you can from expert education and thought leadership, networking opportunities, business meetings and product demonstrations.
Educational sessions
The PGA Show Education Conference is back, and with golf's recent boom in popularity, it's more important than ever that you participate in these educational sessions. It is the best and quickest way to keep yourself updated on the latest innovations and emerging trends in the golf industry.
Learn from influential national-level experts from the world of business, golf operations, teaching and coaching, as well as retail. The conference is designed to pack in key tools, insights and valuable takeaways that will help you and your facility prepare for the future.
What's new at Lightspeed Golf?
It has also been a very exciting year for Lightspeed. We now serve more than 1200 customers, and our one-stop management platform has evolved so much over the year—we can't wait to show you all our new and exciting features.
Come visit our team at booth #3817 for a sneak peek at our upcoming technologies that will once again revolutionize the golf industry. Whether you are currently looking for a new management system or just curious to see what's available on the market, one of our experts will be more than happy to walk you through the product and answer any questions you may have.
Show up with a plan
Trade shows are fun, but they involve some hard work. You attend them because you are a professional looking to better your facility, so you should have goals in mind before attending. If you are planning to make business decisions for your golf course, make a list of vendors you want to meet and educational sessions you want to attend.
We recommend that you take the time to do a thorough and complete analysis of your needs before you attend. It will help you navigate through the immense web that is the PGA Show. Your analysis should include tee sheet, pro shop and restaurant performance, as well as a future projection of your golf course. The golf industry has shifted dramatically in the last year—it's time to adapt your facility to the new era of golf.
Closing remarks
As always, the PGA Show is a great opportunity for golf industry professionals to grow their knowledge, improve their facility and keep their pulse on the latest insights and what that means for your business. From everyone here at Lightspeed Golf, we hope to see you in Orlando and wish you a successful 2022 season.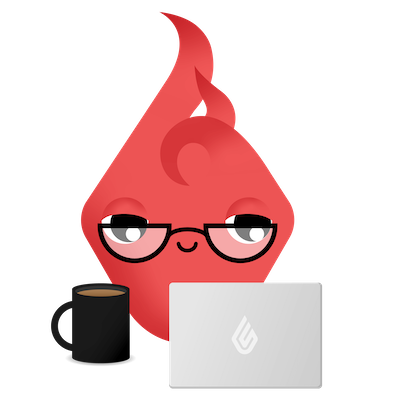 News you care about. Tips you can use.
Everything your business needs to grow, delivered straight to your inbox.