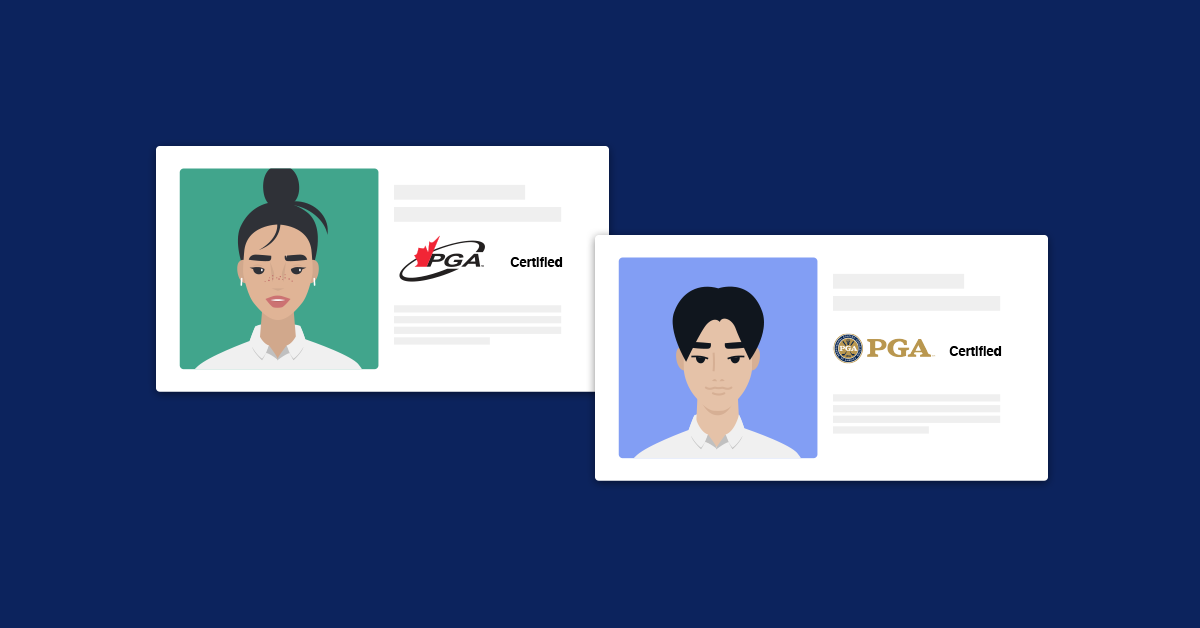 As a writer, I make a living doing what I love to do. As a PGA Professional, I use my knowledge, training, and experience to communicate the intricacies of the game that I've played since I was 12 years old. Attaining membership in the PGA of America is one of my greatest accomplishments, and I look proudly upon the three years it took to achieve the feat. Being an accredited PGA Professional adds validity to any individual who aspires to work in the golf industry.
Different requirements between the United States and Canada
In America, there are two ways to gain PGA membership – through the Professional Golf Management (PGM) Associate Program or via one of the 18 colleges and universities that offer the PGA-accredited Professional Golf Management Program. Being 30 years old when I realized I wanted to pursue a career in golf, I completed the former in my free time. I spent my nights, weekends, and daily breaks from the tax and finance job I had in Manhattan studying and completing my classes. In Canada, prospective golf professionals enter into the PGA of Canada Training Academy, and the road to membership is a bit different up north.
The first step, in both countries, is to pass a Playing Ability Test (PAT), and anyone can pay the fees and test their skills. In the United States, the PAT consists of 36 holes in one day with a target score equal to or lower than the course rating for 36 holes plus 15. If an individual shoots one 18-hole score in a PAT that is equal to or less than the target score for 18 holes plus 5 strokes, he or she will be allowed to register as an Associate but will be required to fully pass the PAT before attaining their membership.
The PGA of Canada PAT is 18 holes and, statistically, is easier to pass:
For

men, 49 years of age and under

, the course rating plus

9

For

men, 50 years of age and older

, the course rating plus

11

For

women, 49 years of age and under

, the course rating plus

13
For women, 50 years of age and older

, the course rating plus

15
In the U.S., the next step is to seek an apprenticeship under a Class A PGA Member. You must work under a Class A PGA Professional in the golf industry and will benefit from the work experience as you proceed through the PGM Associate Program. With this component satisfied, prospective professionals can register for the PGM Associate Program, a three-level curriculum composed of self-study, seminars, work experience, and testing. Topics include teaching and coaching, golf cart fleet management, food and beverage services, accounting, and much more. The PGA of America allows up to eight years to complete the program—the average is four years.
In Canada, passing the PAT is followed by the submission of a membership application and successfully navigating these four courses:
Instructor of Beginner Golfers Workshop

Respect in Sport Activity Leader Program

Career Literacy Part 1: Map Your Career and History

Background of the PGA of Canada
The PGA of Canada allows Training Academy participants up to six years to complete its program. Through its Partner Pathways Program, students enrolled in golf-related management programs at four partner colleges and universities can complete the course requirements within their school curriculum.
Similarly, the PGA of America offers its Professional Golf Management Program at 18 colleges and universities from coast to coast. Upon completion of one of these 4½ year programs, students will have attained their Bachelor's Degree in Golf Management or a related program with a golf management component, as well as their Class A PGA Member status.
Different Types of Golf Professionals and Job Opportunities
There are many diverse career options available to PGA members. Whether destined to be a head professional at a golf course, a general manager at a golf entertainment venue, or a member of the media like me, there are many career options for an individual who earns the seal of his or her country's Professional Golfers Association.
When I was an Associate, called apprentice at the time, I worked under a PGA Class A member. My duties included teaching, tournament administration, customer service, industry knowledge, and promoting the game—after all, we wear many hats. As one grows in his or her career, PGA Professionals can narrow their focus to what they love to do the most. There are many different career opportunities such as general manager overseeing the entire club operation, head professional or director of golf managing the golf operation and golf shop, dedicated teacher or coach, director of instruction in charge of player development programming, and more.
As the industry grows and custom fitting, technology, golf entertainment venues and digital journalism/social media continue to alter an ever-changing business environment, there are more opportunities than ever at green grass facilities and also away from them. In fact, the PGA of America has 24 classifications that tell the story of the diverse framework that one can establish as a PGA Professional.
As an A-18 classification, I am a member of the golf media family that reports the news of the game, enlightens on industry trends and tells the stories of what many in the business feel is the greatest game in the world.
Costs associated with becoming an accredited PGA professional
The PGA of America charges $100 for each PAT attempt, and the host facilities may charge an additional fee. This is reasonable considering you'll play 36 holes of golf. The PAT in Canada costs $325, with additional attempts, if needed, costing $150 each.
Once registered into the PGM Associate Program, there are online access fees, test fees, and costs to attend seminar sessions with the completion of each of the three levels. The estimated cost without travel and lodging is approximately $4,000. Once you are a PGA of America member, there are annual dues payable to one's PGA section and the national organization.
The first year of courses within the PGA of Canada Training Academy is $780, beginning upon the successful completion of the PAT. Fees will range from $2,800 to $4,000 over the course of the six years that one has to complete the program. As with the PGA of America, membership will require payment of annual membership dues.
As someone who sees education as an investment in one's future, the costs that come with these programs are minimal compared to the benefits derived throughout your career. The writing opportunities took off for me when I earned my Master's Degree in English, giving me the unique golf journalistic qualifications of being a PGA member and having the degree. The costs incurred now will pale in comparison to the career you'll enjoy in an industry you love.
Maintaining your membership
Once a member of these organizations, there is required continuing education that one must pursue each year, again the trade-off for the dues one must satisfy annually. It is important to find your niche and seek employment in an area of the industry that you will enjoy and thrive in—whether on the grounds of a golf facility as a superintendent, in the golf shop as head or assistant professional, upstairs in the general manager's office, or your own home office writing about the game day and night, as I do.
As a member, it will also be important to develop your network of professionals—as mentioned, we wear many hats, but we cannot be experts in all of them. The PGA is a close-knit community of professionals who share information and experiences, successes and failures, so our colleagues can avoid the pitfalls or enjoy the rewards of a job well done in golf.
Conclusion
When completing high school and entering college, we don't always know what we want to do when we grow up. I always knew writing was for me, but the golf aspect of it came a little later. The PGA of America has two vital programs in place for those who figured it out early, as well as for folks like me who worked in other fields first.
The PGA of Canada offers an affordable program that will educate individuals on the ins and outs of being a golf professional. The best players in the world play on TV every weekend – they are professional golfers. We, on the other hand, are golf professionals. We are the ones who drive the business of golf, who grow the game from the grassroots level, and who teach the young kids who may someday walk the fairways of the PGA Tour or at the very least, bring their kids to their local course, to enjoy a game we can all play for a lifetime. Either way, figure out what you love to do and go all in.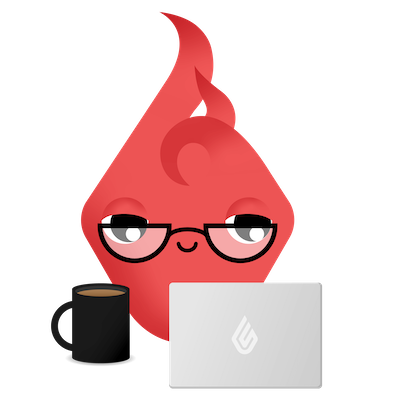 News you care about. Tips you can use.
Everything your business needs to grow, delivered straight to your inbox.