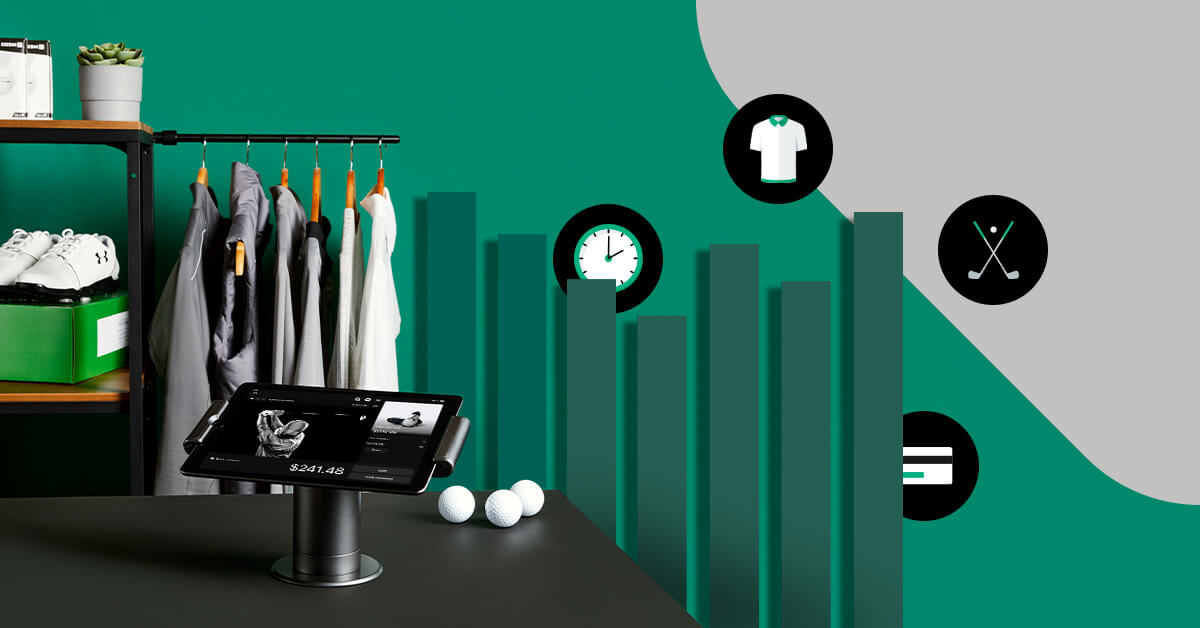 The past three years have been a period of significant disruption and change in the golf industry. That said, they have also been a period of near-unprecedented growth.
As we outlined in our 2021 State of the Golf Industry report, the challenges of COVID-19 in 2020 and 2021 were offset by a major jump in the game's popularity.
With life feeling a lot more normal in 2022, how did the golf industry fare overall? How are changing customer habits and younger generations influencing the business of golf?
In an attempt to answer these questions, we surveyed more than 500 golfers from across North America, analyzed course data from our customers and collected our own thoughts on the state of the industry. The result? Our 2023 State of the Golf Industry report.
Keep reading to discover just some of the key takeaways from this year's report
The 2023 State of the Golf Industry Report
Want to learn more about the state of the industry heading into 2023? Download the FREE report now!
The industry did not decline in 2022. In fact, Lightspeed courses saw an increase in rounds and transaction volume.
With courses packed and revenue up in 2021, there was an expectation by many in the industry for a decline in both rounds and transaction volume in 2022.
However, Lightspeed data shows that was not the case, with courses experiencing growth in both rounds and sales this past year.1
While the data does indicate a roughly 2% no-show rate, these 2022 round totals are a positive sign that the new golf audience that came aboard over the past few years could be here to stay.
Key questions and themes covered in Lightspeed's 2023 Golf Industry Trends Report
Aside from looking at how the industry fared in 2022, we consulted our survey data in an attempt to address some key questions. Namely, what can golf course operators learn in order to adapt to shifting consumer habits, provide exceptional customer experiences and appeal to a younger generation of golfers?
1. The omnichannel experience and the importance of online booking
Omnichannel means leveraging both in-store and online sales channels to create a more cohesive, convenient, personalized customer experience.
Many golf courses have embraced omnichannel tactics, pairing traditional at-course offerings with some combination of online tee time booking, online pro shops, self check-in, mobile ordering, etc.
But with consumer expectations continuing to shift, what should golf courses focus on when crafting an effective omnichannel strategy?
One key finding? More than half of our survey respondents prefer booking tee times online.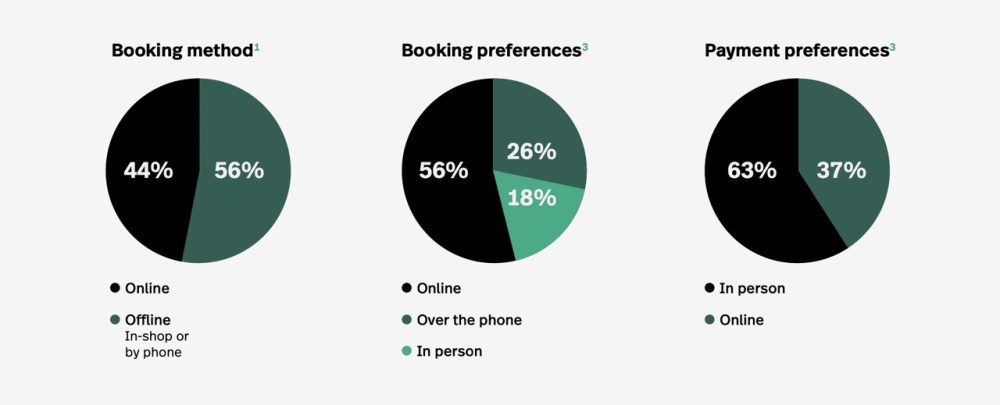 2. Attracting and retaining golfers in 2023
In this section of the report, we dive into some of the key factors influencing why and how golfers choose to tee it up and what courses can do to keep them coming back.
One key takeaway? The overall on-site experience matters the most to survey respondents when it comes to driving repeat visits.
This means that from the time they start searching for a tee time to the moment they leave your facility, all parts of your operation have to be working in sync. While each individual component may not make or break a golfer's day, they all combine to leave a lasting impression.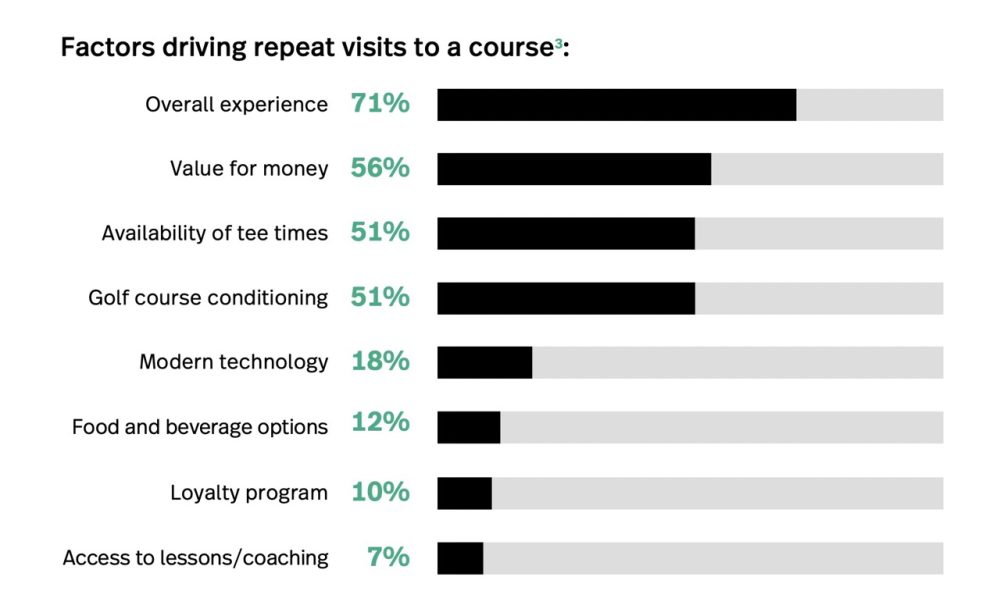 Another reason why this is important? While golfers stuck predominantly to daily-fee rounds at public courses in 2022, a majority of golfers we surveyed have not ruled out purchasing passes, subscriptions or memberships in 2023 (with particularly surprising results among younger golfers).3
In this context, committing to an amazing on-site experience could be essential to persuading golfers who are considering making the jump to membership or multi-round packages.
3. Optimizing your food and beverage offering
Often considered an afterthought, the quality of a course's food and beverage offering can be a major differentiating factor when it comes to where golfers choose to play.
In this section of our golf industry trends report, we take a look at how F&B fared at Lightspeed courses in 2022.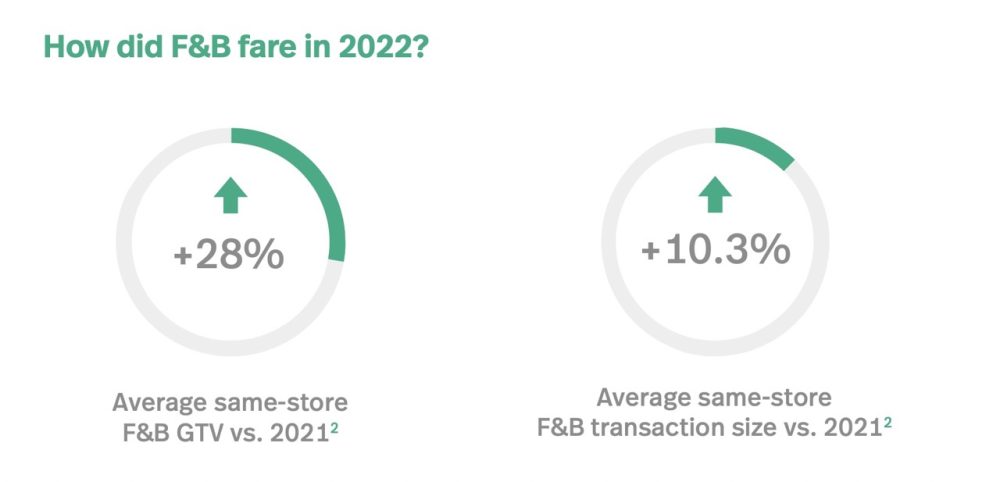 For golf course operators on the fence about their F&B operations or who are unsure about how much to invest, this growth suggests that providing an excellent F&B experience could potentially help drive revenue
This section also covers what type of F&B experiences golfers typically want at courses. Do they favor on-course cart offerings, bars and restaurants, snack shacks and halfway houses? The surprising results here suggest that type of F&B service you offer matters less than the quality of that service.
4. Appealing to younger generations of golfers
In the wake of the COVID-19 pandemic, understanding how younger golfers interact with the game both on and off the course is crucial. Even though our survey data showed that 33% of 18-34 year olds played fewer rounds in 2022, 66% of golfers surveyed played about the same or more rounds in 2022 than in previous years.3
In this section, we breakdown how 18-34 year old golfers are playing and consuming golf and what golf course operators need to know about appealing to younger generations:
How do younger golfers shop for equipment and apparel?
How, where and why are they booking their tee times?
What drives loyalty among younger golfers?
What online golf influencers are shaping the new look and feel of the game?
These golf industry trends suggest that opportunities abound in 2023
Now that the dust has settled on the peak of the COVID boom, it's important for course operators to understand that the game is still in a strong place. It's an exciting time for the culture of the game and also for golf business owners looking for new ways to reach golfers and drive revenue at their courses.
As golf course operators gear up for 2023 and beyond, we hope that the insights in our all new State of the Golf Industry Report provide valuable context on where the business of golf is at and what matters to the passionate groups of people that play this game across North America.
1. This data refers to information derived from the use of the Lightspeed Golf platform by customers that were fully operational and actively using the product for the period of January 1 until December 31 in both calendar year 2021 and 2022.
2. This data compares Gross Transaction Volume (GTV) of North American Lightspeed Golf locations that were fully operational for the period of January 1 until December 31 in both calendar year 2021 and 2022 (same-store GTV)
3. This information is derived from the results of a November 2022 Lightspeed-conducted survey of more than 500 North Americans.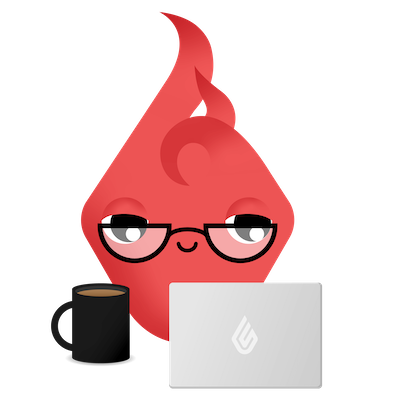 News you care about. Tips you can use.
Everything your business needs to grow, delivered straight to your inbox.