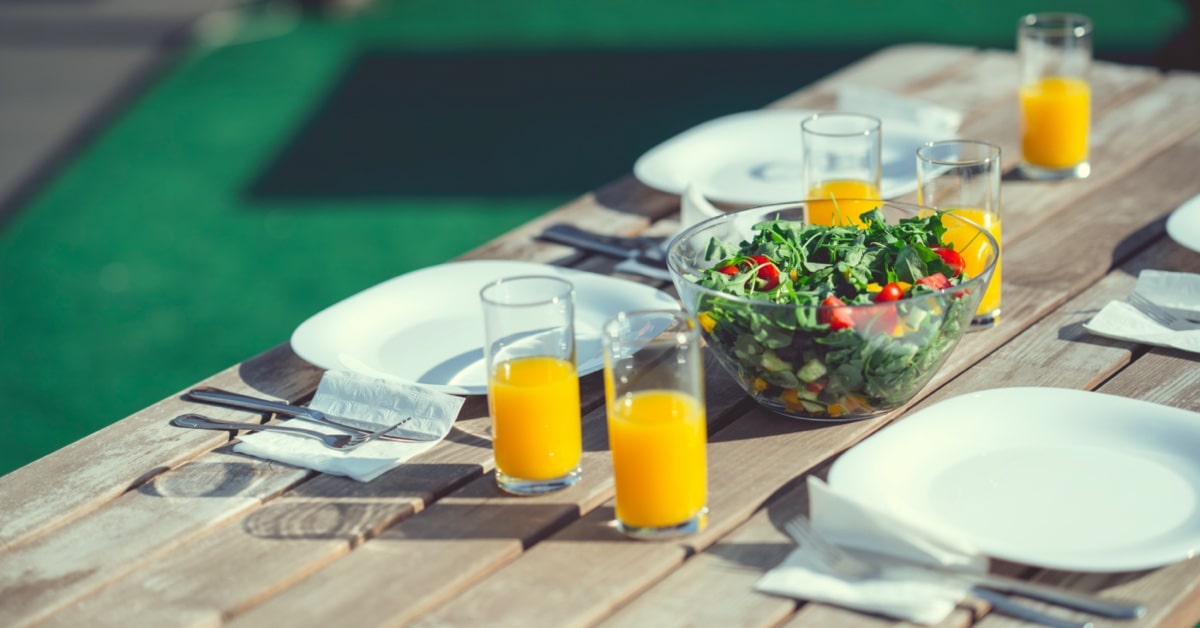 Tastes and food trends are constantly evolving, golf clubhouses need to keep up with what guests are looking for in a dining experience. Constantly striving to stay up-to-date will set you apart from all of the other courses that only sell burgers and fries and give people one more reason to visit your operation.
We've put together a list of 17 golf course food trends that your customers will love. Try some of them out this season and let us know the results!
The Golf Manager's Switchover Checklist
We've put together this guide to help you choose the best management system for your golf course.
1. Give people healthy options
People are becoming more and more health-conscious. Although junk food like hamburgers and fries are a nice option occasionally, many golfers would much rather also have some healthy options to choose from.
Healthier food isn't limited to salads, you should also focus on meals that use natural, unprocessed, wholesome ingredients. Introducing these items to your menu will help scoop up some extra sales from health-conscious golfers who would have otherwise skipped your restaurant entirely.
2. Cater to special diets
Many consumers have adopted diets, like vegetarianism, paleo, keto, and others because of food intolerances or just for general health reasons. You don't have to dedicate your entire menu to fitting into individual needs, but you should definitely have options that step outside the traditional American diet.
Here are a few examples of menu items that will follow new food trends:
Hamburgers with a lettuce wrap bun
Mashed cauliflower
Gluten-free pizza (often made with a cauliflower crust)
Squash spaghetti
3. Give morning golfers breakfast on the go
Golf is often played pretty early in the morning, so many players might choose to grab breakfast before they hit the links. Although you'll have some guests who will sit in your dining room to eat, a lot of them may also want to just grab a quick bite and get to the tee box. Offering takeout breakfasts is a great way to encourage those purchases.
Breakfast sandwiches are a staple of portable morning meals. You can offer a variety of egg styles, from omelets to fried eggs, inside many different kinds of bread like wraps or biscuits. Try to use organic, free-range eggs, and high-quality bread. If you don't have a high occupancy rate during the week, you could choose to only offer breakfasts on your busiest mornings like Saturday and Sunday.
4. Source your ingredients sustainably and locally
People care more and more about where their food comes from. Partnering with local suppliers not only makes for a more wholesome meal, but you'll also position yourself as a restaurant that supports the local economy. These factors are now becoming very important to a lot of people, you definitely want to show that you care about current issues.
You can also buy locally made beers and wines. Not only will you get similar benefits to local food, but you can also leverage the fact that these beverages were made locally to sell more products. You should train your staff to have an understanding of all the local drinks you're serving, so they can inform guests on what kind of taste to expect and where the products come from.
5. Offer smaller dishes that your guests can share
Traditionally, restaurant meals have been served in large portions suitable for a single guest. One of the latest golf course food trends involves offering smaller plates that can easily be shared.
This increases social interaction between guests and lets them try out a bunch of different foods on the menu. It's important to price these dishes properly by keeping in mind that people will often be ordering multiple items and that the portions will be smaller.
This also opens the door for guests who just want a quick snack with their drink after a round, but aren't interested in eating an entire meal. You'll be able to get more people walking through your clubhouse after they play, instead of going right to the parking lot.
6. Sell beverages in "tasting" formats
Similar to smaller meal portions, beverage tastings involve offering a smaller sample of a few drinks, instead of one large one. Popular drinks for this type of menu item include beer, wine, scotch, and rum.
Golfers will be able to try out a variety of tastes, without having to commit to drinking an entire portion. Golf courses will benefit from increased sales because these tastings bring in more revenue than a single drink would. Select higher quality drinks for this type of menu item, you can charge a premium while giving guests the opportunity to try out something they otherwise might not have.
7. Use flavors from around the globe
Traditionally, golf courses have served up similar menus of quick and greasy foods that appeal to the masses. However, recent food trends have opened the door for restaurants to expand their offerings to include dishes from around the world. The key to re-creating authentic food is in using real recipes and ingredients from the country of origin.
People are now showing a preference for African, Indian, and Middle Eastern food. A more diverse menu will also attract non-golfers from your area, which will boost overall sales, keep revenue coming in during the off-season, and give you the opportunity to offer food delivery through third-party apps like Uber Eats or GrubHub.
8. People aren't always healthy, so get creative with those options
Just because the current golf course food trends are leaning towards healthier options, that doesn't mean that there isn't still a huge demand for unhealthy options. Such is the case for Dō, an edible cookie dough parlor in New York City, where lines frequently curl around the block as people wait for their treats.
You might not be able to conjure up a New York City crowd, but options like specialty doughnuts and homemade ice cream can have golfers salivating before the 18th hole. You'll also benefit from how shareable these items are on social media. You'll get a boost to your social media presence from visitors who post pictures of their food and tag your golf course's profile.
9. Reduce food waste
A major concern these days is in how restaurants manage all of the waste that their operations create. Now, it is nearly impossible to have a zero-waste food operation, but you can help the cause by composting any organic waste and by donating extra food to those in need.
"Ugly" produce is often thrown out by food suppliers because people have usually demanded pristine-looking fruits and vegetables. Most times, the issues are only aesthetic and the taste remains the same as a "normal" looking item. If you can find a supplier that will sell you less desirable products, not only will you save on food costs but you can also have an interesting marketing opportunity by proudly displaying that you use ugly ingredients. These items will be a point of interest on your menu and show that your restaurant values the environment.
10. Offer consistent, amazing service to every patron
One of the quickest ways to ruin a perfectly good meal is with sub-par service. Every employee should be:
Efficient
Courteous
Knowledgable about every item on your menu
Friendly
Trained on the best food safety practices
Implementing a standardized training program for existing employees and every new hire will allow you to deliver the same great service to every guest who walks through your doors. Delighted customers are most likely to return to your clubhouse, make sure that their experience isn't ruined by a disgruntled employee.
Implementing a loyalty program at your course that offers rewards points for every item purchased, including at your restaurant, is a great way to ensure repeat visits. You'll encourage people to spend more at your operation, all while making customers feel appreciated.
11. Expand your drink menu beyond the ordinary
Many golfers, especially those from younger generations, are now interested in purchasing different drinks and trying out new cocktails. You can create some special staples that are unique to your golf course, or make some seasonal offerings that go best with the weather outside.
Your bar staff should be well-trained on all of the different drinks to ensure consistency and to be able to sell these drinks to guests. Displaying expertise can often convince people to try something new, even if they have very rigid tastes.
12. Sell artisan cheese and charcuterie plates
Artisan cheese and charcuterie platters are a more upscale version of smaller, shareable food. These options offer guests a smaller amount of a variety of high-end foods, letting them sample different flavors from the same plate.
As with a lot of the other points we've already gone over, a strong selling point will be local products. Sourcing cheese and meat from local farms lets you charge a premium, all while showing that you support other local businesses. Make sure that your servers are knowledgeable about the items, that way they can enhance the customer experience by giving a run-down of what each item is and where it comes from.
13. Run a fresh juice bar
Juice bars have started popping up everywhere and for good reason. They offer quick, healthy alternatives to traditional snacks and can be taken anywhere. If you're going to offer freshly made juices and smoothies, start with a small, concise menu that offers both sweet and more vegetable-based options.
The use of fresh produce is a must. Old fruits and vegetables will seriously impact the flavor of any juices or smoothies. Although the profit margins are pretty low for these types of menu items, they encourage repeat visits to your clubhouse and purchases of other small items on the menu that can accompany them.
If making fresh juice isn't an option for you, you can always begin selling products like Naked Juice or kombucha drinks. These beverages have become increasingly popular for the increasingly healthy population, and familiar brand names can often bring high sales volumes.
14. Serve up street food
The rising popularity of food truck type foods has opened the door for restaurants everywhere to start selling "street food." Typically, street food includes different meals and snacks from around the world, from Mexican tacos to Belgian Waffles. The popularity of these foods makes them stand out on a menu and offers an alternative to the traditional offerings found in most clubhouses.
Street foods are usually very low-cost, as the food establishments that traditionally sell them need to source less expensive ingredients to make up for low prices and the high costs of running food trucks. Adopting these popular, high-profit margin items will boost the money you make at your restaurant while giving guests an option that they'll love.
15. Get your seafood sustainably
This point is best for golf courses that are located near large bodies of water where a lot of fishing happens. Recently, there has been some hesitation on the part of consumers to eat seafood that is sourced from large farming operations.
To avoid this, consider buying your seafood from local fisheries. You'll most likely be getting a much better quality protein, supporting the local economy, and showing that your restaurant cares about social issues like animal cruelty and environmental sustainability. It may not seem like that big of a deal, but the source of your menu items will have a greater and greater impact on consumer decisions throughout the next few years, so getting ahead of this food trend at your golf course is a must.
16. Offer quick, pre-made meals for golfers on the go
Although the popularity of cheap, convenience store style sandwiches has dwindled in the past few years, pre-made meals are increasingly being preferred by hungry people on the go. Many restaurants have found ways to prepare healthy meals that can be stored in recyclable containers that can be displayed near the counter. Guests can check out all of the different options and decide which they feel like taking.
The main advantage lies in how convenient they are for your guests, who would be able to quickly grab some food before they're round without having to wait for it to be prepared or sit down to eat it. Here are a few examples of what you could offer:
Chicken wraps
Tempeh bowls
Veggie bowls
Fresh sandwiches
17. Implement a self-order POS system
Speed up the ordering process and cut down on inefficiencies in the kitchen and front of house. Self-order kiosks have been pioneered by fast-food chains, but are growing in popularity at fast-casual. Often the worst part of eating at a restaurant is waiting for service, self-order kiosks give customers the ability to input and even pay for their orders without the help of a server.
Self-order kiosks let your staff focus on providing the best service and being knowledgeable about the menu, not jotting down orders that can be easily misunderstood in the kitchen. Best of all, this technology can help cut down on labor costs while reducing inefficiency.
Key Takeaway
ow that you've gone through the options, think about what changes you could bring to your restaurant. Don't be afraid to think outside the box and experiment, many restaurants see success from offering something completely different than the competition.
No matter what you decide to go with, make sure to use the high-quality ingredients, proudly display those items on your menu, and train your staff to be experts on every item.
Are you looking to bring your F&B operation to the next level and increase sales? Talk to one of our experts today and discover how Lightspeed Golf can lend you a valuable hand in the clubhouse.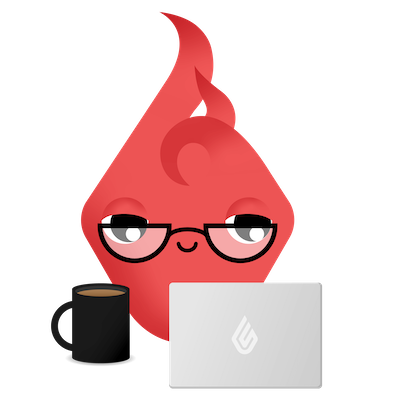 News you care about. Tips you can use.
Everything your business needs to grow, delivered straight to your inbox.