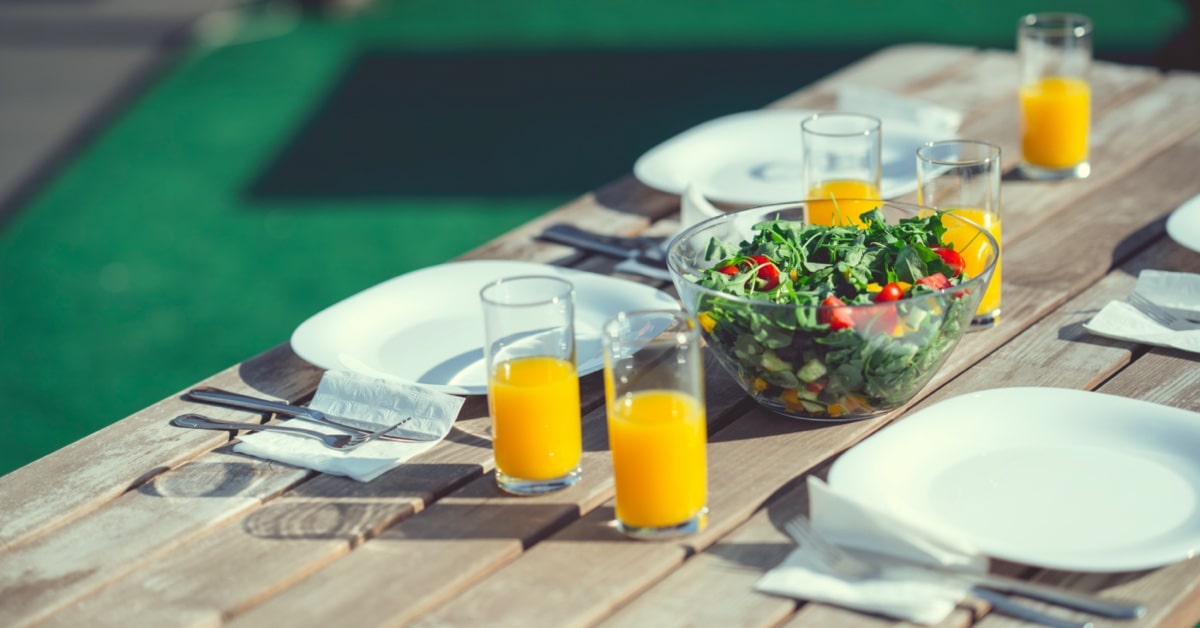 A great golf course experience is not only about the golf. It's certainly crucial, but a great customer experience comes down how well the entire facility can deliver. This is why having an amazing food and beverage offering is a game changer for golf courses.
With that in mind, here are 10 golf course food trends to help you provide an amazing customer experience, modernize your operation and drive more revenue.
The Golf Marketer's Playbook
Not sure what golf marketing should look like in the 21st century? Don't worry, we're here to clear up any confusion you might have.
What do golfers want from golf course food and beverage experiences?
We'd be remiss if we started this list of golf course food trends without asking a simple question: what do golfers actually value when it comes to food and beverage experiences at the golf course?
We recently surveyed more than 500 golfers for our State of the Golf Industry Report. And when it came to golf course food trends, the results were telling. Consider this survey data breaking where golfers typically purchase food and beverage at the golf course:

In the absence of a clear winner, the key takeaway is that the type of food and beverage service you offer won't necessarily sway a golfer's experience. What matters far more is the quality of the service.
From the bar to the restaurant to the halfway house to the beverage cart, this is the most important trend golf course operators need to be aware of: creating the best possible customer experience is everything.
Ultimately, this comes down to offering quality products in a quality fashion while adhering to high standards of customer service.
Broader golf course food trends to be aware of
It's easy to say "deliver a great customer experience", it's quite another to actually do it. Regardless of how and where you serve up food and beverages at your golf course, it's important to understand prevailing golf course food trends, think outside the box and hold your operation to the highest standard.
Here are some broader food and beverage trends to consider when thinking about how to provide your golfers with the best possible guest experience.
1. Sustainability and reducing food waste
A recent IDC report that surveyed members of the food and beverage industry found that nearly 40% of respondents viewed sustainability as the most important strategic priority. It's not surprising, given the potential for cost savings and efficiency gains:
Each year, U.S. restaurants waste an estimated 22 to 33 billion pounds of food
Boston Consulting Group (BCG) estimates that, by 2030, wasted food will account for approximately $1.5 trillion in lost revenue
A recent World Resources Institute report found that, for every dollar a restaurant spends to reduce food waste, they save an average of $7
But it's also important to consider how pressing of an issue this is for customers. Anything your course can do to prove that it operates sustainably will be a big win in the eyes of golfers.
Reducing food waste
Adhere to strict food storage standards to reduce unnecessary food spoilage
Reviewing training to reduce spillage and incorrect orders (better POS software will help here as well)
Use a POS platform with advanced analytics and forecasting tools to understand what, when and how much stock to re-order to avoid overproduction
Talk to your staff and get their input and buy-in on how to reduce food waste and improve FOH and BOH communication
Find creative ways to reuse or repurpose leftover ingredients
Recycle and compost diligently wherever possible
11% of food-related GHG emissions are a direct result of transportation. To reduce your restaurant's carbon footprint, consider sourcing your ingredients from local suppliers
Learn more: Restaurant Food Waste: How to Scale Sustainability and Profits
Sustainability
Your restaurant uses a substantial amount of energy. Switching to ENERGY STAR certified appliances for food prep, refrigeration, ventilation, heating, cooling and lighting can make a big difference when it comes your carbon footprint and your utility bills
Use recycled takeout containers and cutdown on the use of single-use plastics
Leverage restaurant technology that provides mobile, cloud-based alternatives to paper receipts, tickets and menus
Automated inventory management systems can revolutionize the way you manage your restaurant's inventory by accurately predicting demand and reducing food costs and shrinkage
Sourcing food and beverage products locally can help shrink your supply chain and reduce carbon emissions associated with delivery and transportation
2. Mobile ordering
Self-order and mobile food and beverage order solutions have become staples in restaurants the world over and they also happen to be a perfect fit for golf courses. As far as golf course food trends go, this one is difficult to ignore.
Leveraging this type of technology to improve efficiency and the on-course experience just makes sense
This is especially true for commercially-driven courses with packed tee sheets
Instead of waiting to finish nine holes, finding the halfway house, placing an order and waiting to pay, golfers can order food and drinks via their mobile device before they reach the turn
Not only can this speed up service, it can also improve pace of play for all involved
At a time when ordering food and drinks via mobile device is second nature to consumers, this change will be a welcome one for many golfers. It will also be a welcome change for your staff, as it can reduce at your snack bar or restaurant and allow for more time to prepare orders.
3. Source, serve and think local
Public golf courses have a golden opportunity to be community hubs. Beyond just serving a local base of golfers, these facilities can also support the local economy by promoting, partnering with and sourcing products from local businesses.
From local craft breweries, wineries and distilleries to catering companies, farmers, butchers and bakeries, there are plenty of opportunities for golf courses to think local, advocate for food and drink suppliers in their area and create a sense of solidarity between local consumers and local businesses.
Plus, as we mentioned earlier, sourcing products locally can shrink your supply chain and reduce your facility's carbon footprint.
4. Food trucks and craft beverages
Expanding on the idea of supporting local businesses and getting creative with your F&B offering, food trucks and craft beverages are two trends that golf courses can leverage to great fanfare.
Aside from selling craft beer, cider, cocktails and wine in your bar and restaurant, your course can explore mutually beneficial partnerships with food trucks and craft beverage businesses.
Think about it:
A food truck and/or craft beer tent sets up near the patio or by the driving range on a busy summer weekend for a special event. Golfers can mull around before or after their round, enjoy the day, eat great food and learn about local craft beverages.
Not only does this create an amazing atmosphere for golfers, it also shows your course is forward thinking, welcoming and an advocate in the community.
How are these partnerships mutually beneficial? While food trucks and craft businesses can enjoy sales and a meaningful promotional opportunity, your course can charge a percentage of sales and/or fixed fees during their time at the facility.
Get inspired by international flavors
Partnering with food trucks is also a great way to celebrate bold flavors from around the globe and to see which foods resonate with customers. When it comes time for your chef to refine, optimize or expand your golf course's menu, the knowledge of which foods were popular can help diversify your food and beverage offerings for future customers.
5. Serve non-alcoholic beer, wine and cocktails
A key reason why adapting to emerging golf course food trends is so important is because different generations have different tastes. What works for one type of golfer is not going to work for all types of golfers.
With younger generations seemingly showing less interest in drinking alcoholic beverages, it's prudent for golf courses to consider broadening their drink menus. While soda, juices and still/sparkling water are staples at nearly every golf course in North America, the non-alcoholic beverage options typically stop here.
We have entered the golden age of non-alcoholic beer, wine and spirits. With major beer brands committing major marketing dollars to promote non-alcoholic options and 0.0% craft beer brands and non-alcoholic spirits popping up everywhere, it's time for golf courses to think about adding some of these options to their menu.
6. Special diets and healthy options
Many consumers have adopted diets, like vegetarianism, veganism, paleo, plant-based, keto, gluten-free and others. Whether because of food intolerances or just general health reasons, these diets are everywhere now.
You don't have to dedicate your entire menu to fitting into individual needs, but you should definitely have options that step outside the traditional:
Hamburgers with a lettuce wrap bun
Mashed or fried cauliflower
Gluten-free pizzas (often made with a cauliflower crust)
Squash or zucchini spaghetti noodles
Rice and noodle bowls
Veggie burgers and hot dogs made with soy, chick-pea, etc
Non-alcoholic beer, wine and cocktails
Healthy options
We're all human: indulging in fried food, sandwiches, hotdogs and burgers is great on occasion (especially after or during a round of weekend golf with friends). But providing an unforgettable F&B experience means providing healthier, lighter, cleaner options both on and off the course.
The key here is to get creative, get inspired and work with your kitchen staff to branch out beyond just green leaf salads and fruit. Here just a few foods and ingredients to consider:
Smoothies and pressed juices
Nuts and trail mix
Fresh spring rolls
Fresh grain bread
Flavored sparkling waters
Chick-pea and bean-based salads
Vegetarian sushi
Rice and noodle bowls
Veggie paninis
Roasted chicken instead of fried chicken
Cauliflower bites
There have never been better options for those who ascribe to alternative or healthy diets, so do your research! Put out surveys, talk to your kitchen staff and come up with a plan to cater to all golfers.
7. Small plates, shareables and family style serving
Traditionally, golf course restaurants serve meals in large portions suitable for a single guest. One of the latest golf course food trends involves offering smaller plates that golfers can share.
Call them tapas, shareables, small plates—it doesn't really matter. The trend of serving numerous smaller dishes at smaller price points that groups can share is immensely popular. This is especially true among younger generations looking for complete, comprehensive menu experiences.
This increases social interaction between guests and lets them sample a bunch of different foods on the menu
Smaller, more shareable dishes also helps reduce unfinished dishes and food waste
It also caters to guests who just want a quick snack with their drink after a round, but aren't interested in eating an entire meal
Why not family style?
You could also take the portion size in the opposite direction with family-style service. This type of service calls for larger portions of meals that a number of people can share.
The goals are still the same—to promote a more shareable, social, laid back dining experience and to reduce emphasis on single-person portions.
There is certainly nothing wrong with single-portion meals on your menu. However it is worth considering your portion size and whether or not it's resulting in a high proportion of unfinished meals.
Regardless, adding small plates and family-style options is a great way to freshen up your menu and serve food in different ways.
8. A knowledgeable staff
We've touched on this in previous points, but it's hard to discount the value of a staff that is educated about the food and beverage that's sold at your golf course bar or restaurant.
From answering questions about the food, recommending specific menu items based on taste and preference to pairing wine and providing details on tasting notes, preparation, etc, your staff are a key factor in getting guests invested and excited about their F&B experience.
Ensure your BOH and FOH kitchen staff meet regularly to discuss the menu, try food, discuss notes and create talking points for each menu item
Work with sommeliers to help your staff recognize good wine pairings and recommendations
Bring in reps from breweries and other suppliers for staff tastings and education sessions
Implement a mandatory standardized training program for both new and existing staff to ensure they know how to greet golfers and manage service
Use an intuitive, simple, powerful restaurant POS that makes operations easy so your staff can focus on great service
9. Great handheld meals for breakfast and lunch
Quick, simple, delicious—these are the reasons why people love handheld street-style food. From fish tacos, burritos and sliders to noodle boxes, empanadas and breakfast sandwiches, there are plenty of menu options you can serve that will go down great with golfers looking for something quick before or during their round.
Think pre-made, but quality pre-made: breakfast sandwiches, burritos, sausage rolls, arancini, pizza, noodle boxes, fries, onion rings, empanadas, yogurt and granola and more
Ensure you keep these pre-made items warm, cold and as fresh as possible before serving
If you do need to cook, think quick, simple and easy to assemble: tacos, sliders, fresh raviolis and more
Managing the timing of both pre-made and made-to-order items gets much easier when golfers can order items ahead of time via mobile device
Find creative ways to package and present this food. It doesn't have to be fancy—street food should be simple, practical and fun
10. Serve up amazing, ethically-sourced coffee
Golf makes earlier risers out of all of us.
Regardless of how we often feel about getting up early for work in the morning during the week, it's much easier to justify rising with the sun to catch an early morning tee time. Golf courses should look to reward their early risers with amazing coffee options.
And while most courses do offer some form of coffee, it's largely an afterthought and typically limited to standard, filtered brew.
With specialty coffee shops booming in popularity (it's an industry that is expected to grow by $39.17 billion over the next four years), it's a great time for golf courses to branch out, invest and serve amazing coffee.
To start, source your beans from Fairtrade Certified wholesalers and providers committed to quality, fair pay, ethics and sustainability
Don't just serve filtered coffee! Invest in a quality espresso machine
Expand your menu to include espresso-based drinks: Iced and hot americanos, iced and hot lattes, straight espresso and more
Hire staff with barista experience or train your current staff to use the espresso machine and serve quality coffee to your golfers
Have some fun with branding! Source custom stamped disposable coffee cups and sleeves. Add your course logo to these items for a personal touch
Your golf course food and beverage offering can be a massive revenue driver—so don't overlook it!
Committing to a unique, quality, comprehensive food and beverage offering can have a significant impact on revenues at your golf course. In fact, in our recent golf industry trend report, golf courses that use Lightspeed's POS software saw meaningful revenue increases in 2022 versus 2021: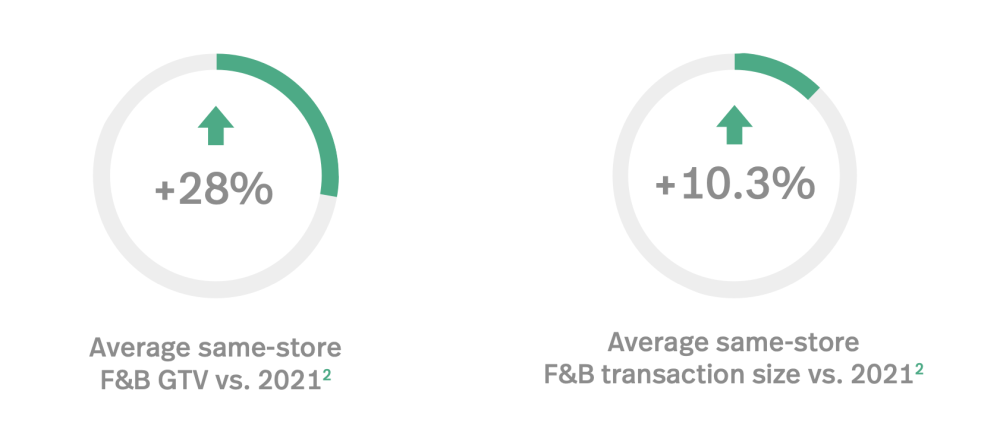 So whether it's expanding your menu, overhauling your operations or creating lasting, productive partnerships with local suppliers, there are a number of golf course food trends you try out to improve your F&B experience.
If done well, your food and beverage offerings can be a key differentiator and something that golfers will remember when choosing where to tee it up next.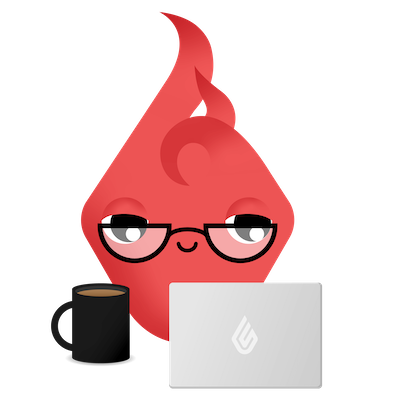 News you care about. Tips you can use.
Everything your business needs to grow, delivered straight to your inbox.