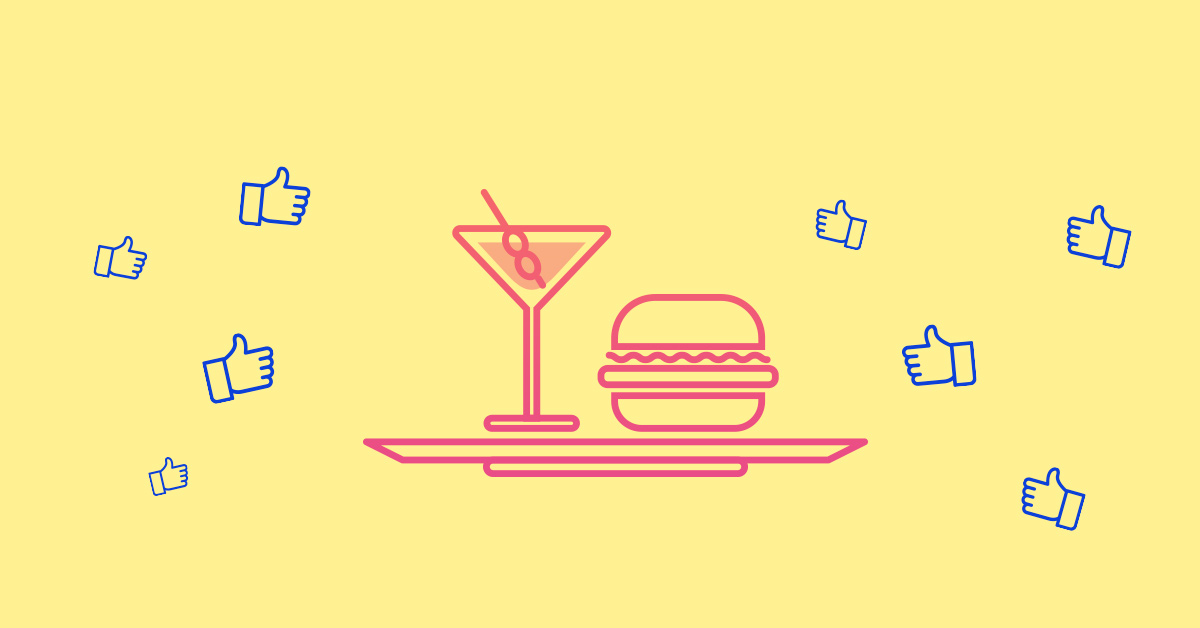 Your restaurant's regulars are the lifeblood of your restaurant, but how do you convert your occasional guests into regulars?
The answer is by providing consistently memorable customer service.
If you own a quick-service restaurant downtown, you probably see a lot of the familiar faces during the lunch rush. If you own a suburban fast-casual restaurant, you may see the same families come in for dinner each weekend. Even when times are tough, loyal regulars are what keeps the restaurant industry afloat.
When it comes to reliable restaurant sales, nothing beats a loyal group of diners. According to OpenTable, 5% of diners generate more than 20% of a restaurant's total revenue. Building a great reputation in your community, however, takes more than just a creative menu and beautiful interior design. The human connection built through customer service is what turns first-time visitors into loyal lifers.
Regulars are a pleasure to work with, and they're great for business. Here are some proven restaurant customer service techniques that will help you make a great impression and keep guests coming back again and again.
1. Get to know your restaurant's customers
Train your front-of-house staff to recognize returning customers, learn their names and establish a real connection. Guests feel valued (beyond their bill) when staff makes an effort to get to know them.
This restaurant customer service technique is especially important for bartenders, who are expected to build rapport with guests, particularly with those who are sitting alone.
Creating relationships will turn occasional customers into regulars, and regulars into lifers.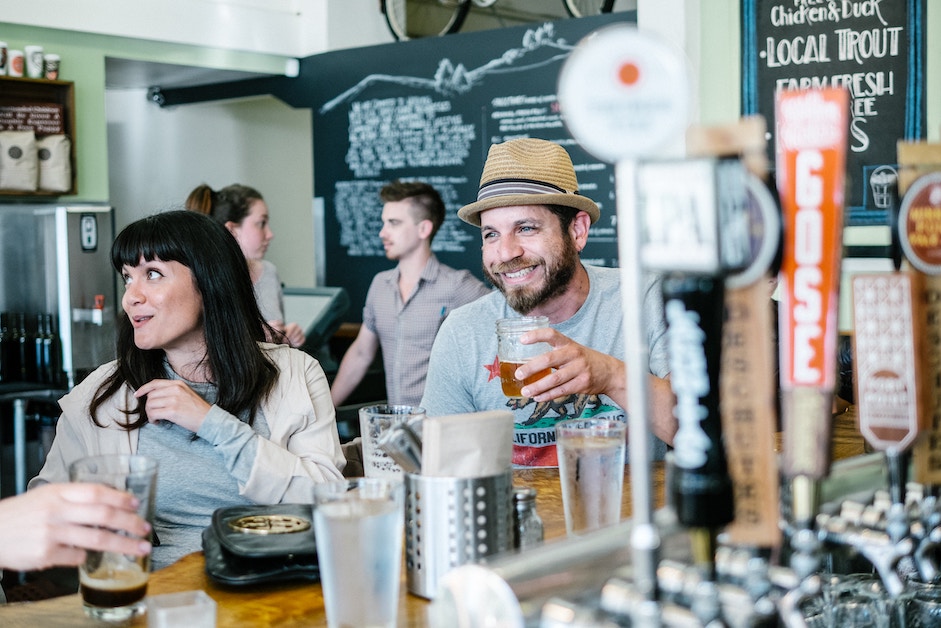 2. Give restaurant guests a personalized experience
We live in an era when personalization is the norm. Give your customers the personalized experience they crave by using a loyalty program to gather information about their habits, special dates, and dietary preferences.
When returning guests make a reservation or tap their loyalty card, you'll be able to serve them as if you read their minds. Servers can use this information to recommend new menu items based on what guests have ordered in the past, or make a special occasion even more special with a surprise dessert or glass of champagne.
When you give your restaurant's guests a custom experience, you make them feel like they are your only customers. You can bet they'll be back for more.
Deliver a personalized experience, every time
See how a loyalty program can get you there
3. Be a mind reader
When you pay attention to your customers and have the tools to get to know them better, you can anticipate their needs. What may seem like telepathy to your guests is just a powerful restaurant customer service skill.
Hospitality expert Ana Cvetkovic, founder of BLOOM Digital Marketing, learned the power of anticipating guests' needs while accompanying her grandmother on her visits to her favorite cafe.
"My grandmother always went to her favorite cafe around the same time of day, was always waited on by the same server, and always ordered the same espresso. Her visits became so regular that when the server saw my grandmother take a seat at her usual table, they would simply bring her espresso without taking her order," Ana recalls.
The moral of the story
The moral of that story is that great wait staff pay attention to customers' habits and preferences to anticipate needs. So how do you turn your servers into mind readers? It's all about emphasizing the importance of expecting customers' desires during restaurant customer service training.
4. A smile goes a long way in restaurant customer service
Hospitality is all about being a great host and making guests feel welcome and comfortable. In the daily hustle and bustle of restaurant life, it can be easy to forget something as simple as greeting guests and talking to them with a smile.
Make guest interactions less transactional and more personal by emphasizing the importance of smiling at guests and engaging them with positivity and humor during your restaurant customer service training.
5. Surprise and delight customers
What's better than a restaurant experience where everything goes smoothly? A restaurant experience that surpasses customer expectations. Not only does going beyond the call of duty turn occasional customers into regulars, but it also turns regulars into evangelists who tell their friends about your restaurant.
Our resident hospitality expert, Ana Cvetkovic, knows this logic to be true from personal experience. She told us about how a bartender left a long-lasting impression by going above and beyond what was expected.
"A few months ago I spent a day working from a coworking spot next to one of my favorite cocktail bars in Boston. On that day, I landed a big project. To celebrate, I stopped by the bar after work," Ana says.
"The bartender could tell that I knew a bit more about cocktails than his average customer, so we geeked out together over the cocktail menu. When my bartender discovered that I wasn't familiar with aguardiente, a Colombian liquor that was the basis for the cocktail I was drinking, he poured me a full-sized shot of the liquor to sample," explains Ana.
"I would have been happy to pay for it, but instead it was on the house. This gesture went a long way as I've since become a regular at this bar, I bring friends there often, and I still have a great rapport with Jordan, my bartender from that first night," says Ana.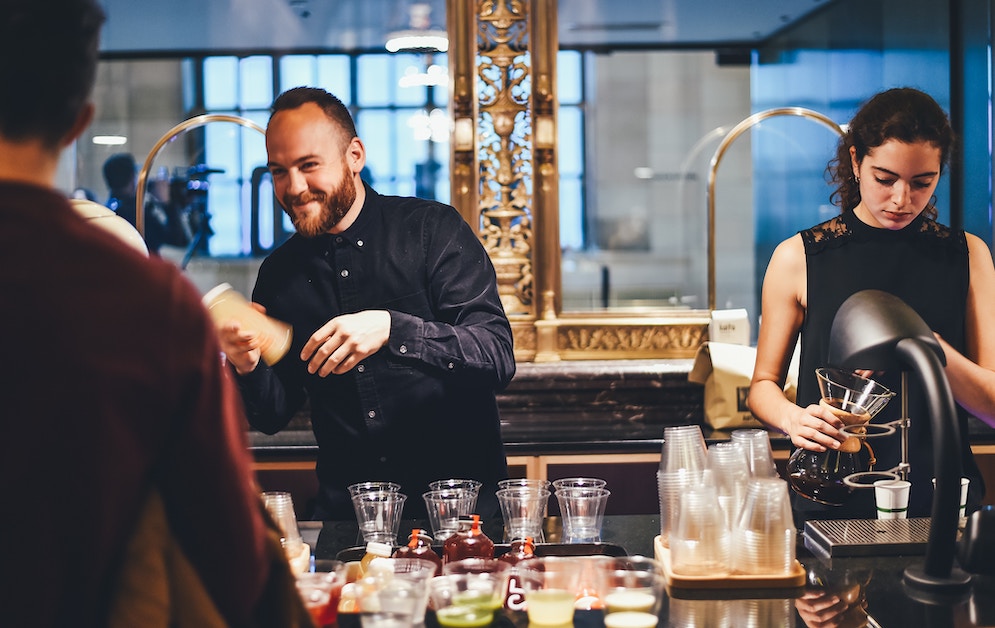 Diners come into a restaurant expecting to pay for everything, so surprise them! Create a budget or quota for free items that servers can give away to guests each week or month. Delighting and surprising customers with freebies is an investment that pays major dividends through long term customer loyalty.
Takeaways to turn diners into regulars
Emphasizing the importance of customer service in your restaurant's customer service training can go a long way in building customer loyalty. Make every guest feel like they're your most important customer by building rapport, anticipating their needs, and delighting them with unexpected tokens of appreciation. Now that you understand how to provide excellent customer service in a restaurant, put our tips into practice, and watch your customers become increasingly loyal!
Having trouble maintaining high levels of service? You may need more staff or simply need to optimize your schedule so that your best servers work at the busiest times. An auto-scheduling tool does the work for you by integrating with your POS to analyze sales trends and anticipate labor needs.
Ready to turn more one-timers into regulars?
See why Lightspeed Loyalty is a fit for your business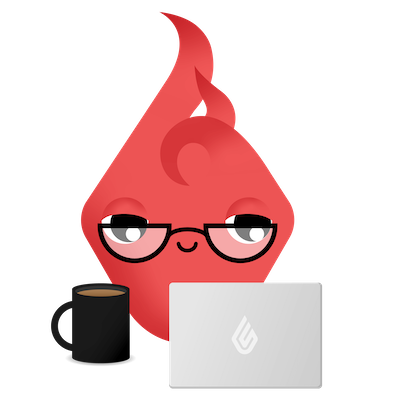 News you care about. Tips you can use.
Everything your business needs to grow, delivered straight to your inbox.