Offer a unified payment processing experience with Lightspeed Payments
Let customers pay the way they want. No setup fees—just fast, reliable payments straight from your POS. Built into Lightspeed Restaurant.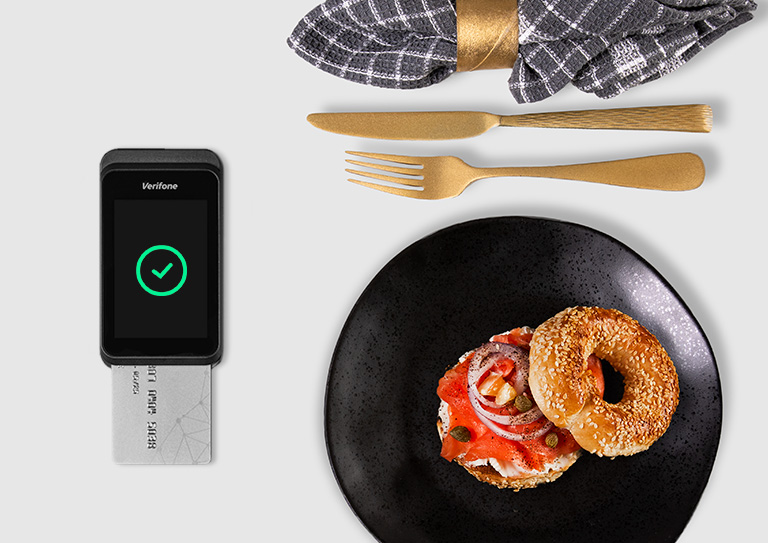 Smooth out payments for employees and customers.
Give guests one more reason to dine with you: a secure, seamless restaurant payment solution that's fully integrated with your POS.
Offer fast transactions anywhere with credit card, debit card and mobile payments
Protect customers from fraud with built-in PCI compliance
Easily manage bar tabs and reduce number of transactions with pre-authorization
Eliminate manual entry for a faster checkout process and simplify the payment process by splitting bills by seat, item or cover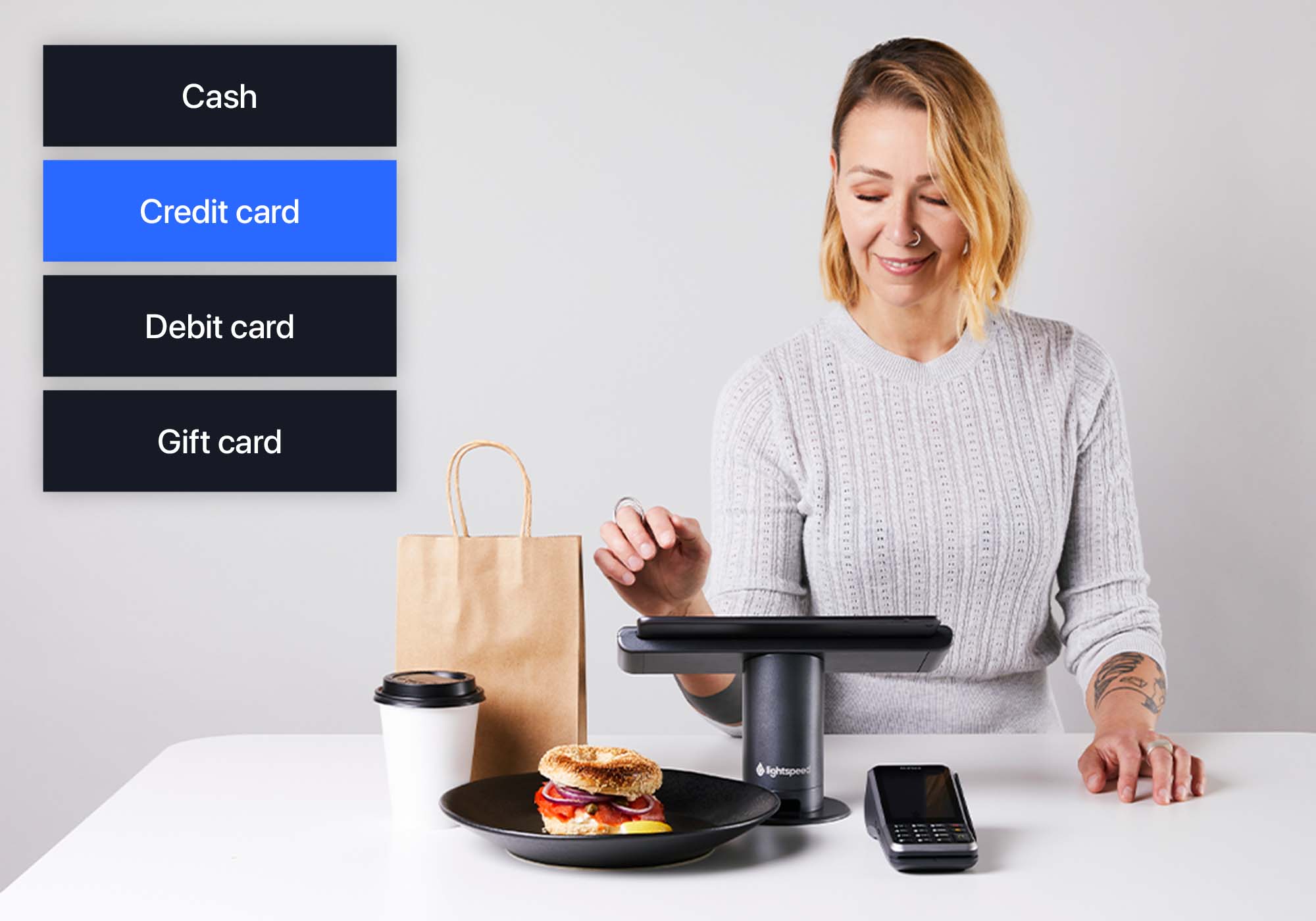 Speed up payments with Pay at Table
Close bills directly at the table from your payment terminal. No more back and forth between your POS and terminal.
Settle payments fast by choosing the table number among all open tables
Instantly sync payment status between your terminal and POS
Easily split bills among groups and let customers pay at different times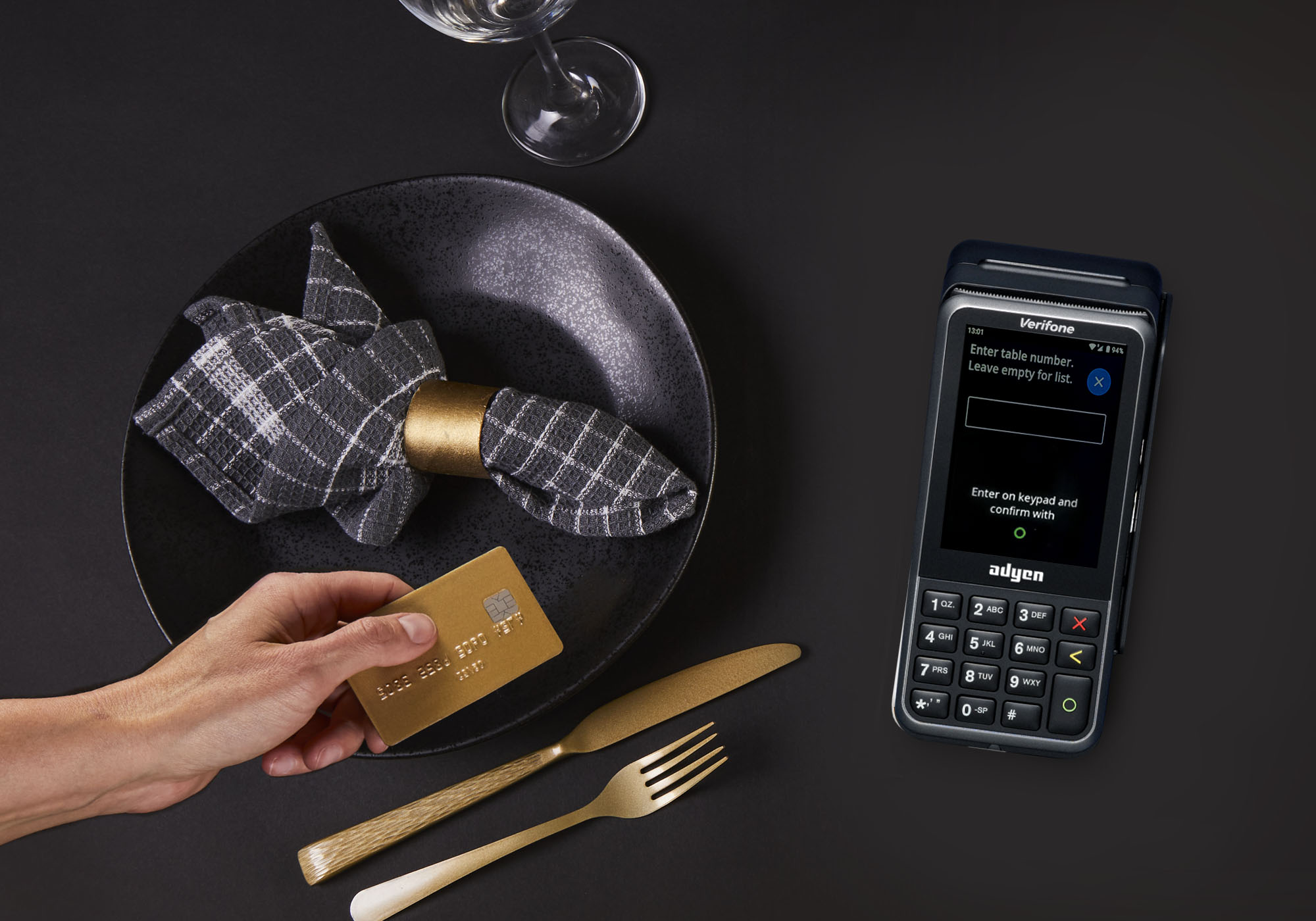 Make the most out of each transaction with a one-stop commerce platform.
We offer peace of mind when it comes to payment processing, so you can focus on making your restaurant great.
Handle high volumes with no monthly transactions limit
Access clear and reliable payment reports straight from your POS back office
Rely on an expert team offering chargeback management and fraud assistance
Accommodate preferred payment methods such as mobile and contactless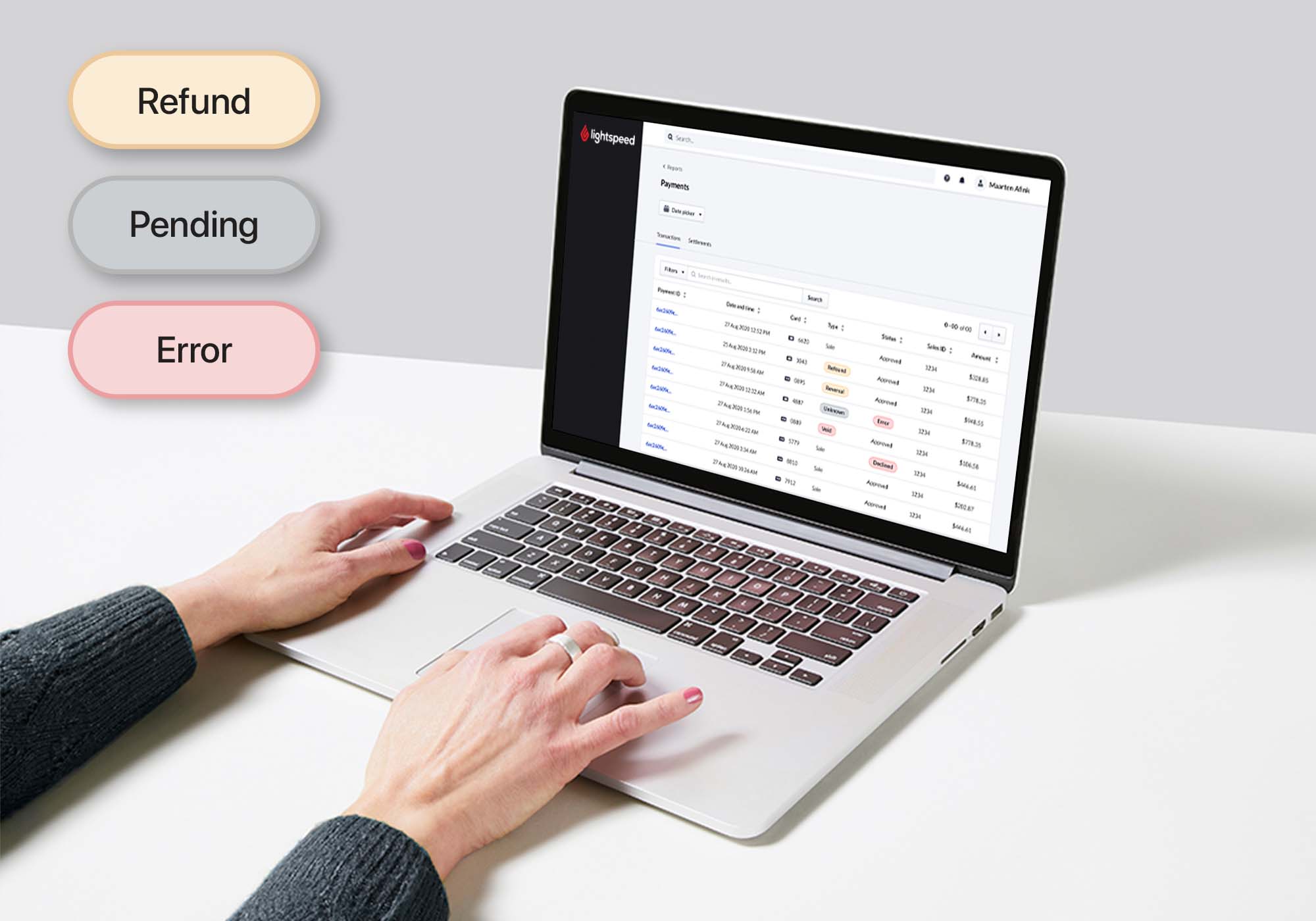 What payment types can I take with Lightspeed Payments?

Lightspeed payments accepts the following payment types:

- American Express
- Visa
- Mastercard
- Diners
- Discover
- JCB
- UnionPay

Mobile payments:
- Google Pay
- Apple Pay

Is Lightspeed Payments safe?

Lightspeed Payments comes with built-in PCI Compliance ensuring a secure checkout experience and protection from fraud. Our support team provides fraud assistance and 24/7 support.
How do I sign up for Lightspeed Payments?

Whether your business is already powered by Lightspeed or you need a Restaurant POS with integrated payments, fill out our form and one of our experts will reach out to you with next steps.
Which payment terminals are supported for Pay at Table?

The following terminal models are currently supported:
Verifone V400m
Is it possible to split the bill?

Yes. With Pay at Table, restaurant owners can split the bill when the payment terminal displays the amount due and they can choose between the following options:

- Split the bill into equal parts. The terminal will ask you for the number of fractions.
- Divide the bill unevenly. The terminal will ask for the amount of the first fraction. This is also the option to choose if only one customer pays the entire bill.
What hardware do I need with Lightspeed Payments and Pay at Table?

To process a transaction with Lightspeed Payments & Pay at Table, you will need a payment terminal. Currently, Lightspeed is compatible with the following payment terminal:Verifone V400m-a state-of-the-art, portable touchscreen payment terminal with a built-in receipt printer.

With Pay at Table, it is possible to process payments at the table at the same time on several terminals. However, you cannot use multiple terminals to make payments simultaneously on the same account.
Is it possible to accept tips with Pay at Table?

Tipping is possible with Pay at Table, but only for card payments. There is also a difference depending on the version of the application used on the active device.
Your restaurant success toolkit.
Lightspeed is your partner in success. Start optimizing your operations with these free resources.