Unified payment & POS platform
The complete restaurant payments solution, built into your POS
Powerful payment processing, with powerful insights.
Lightspeed Payments makes it easier than ever to serve guests and get paid, with one platform.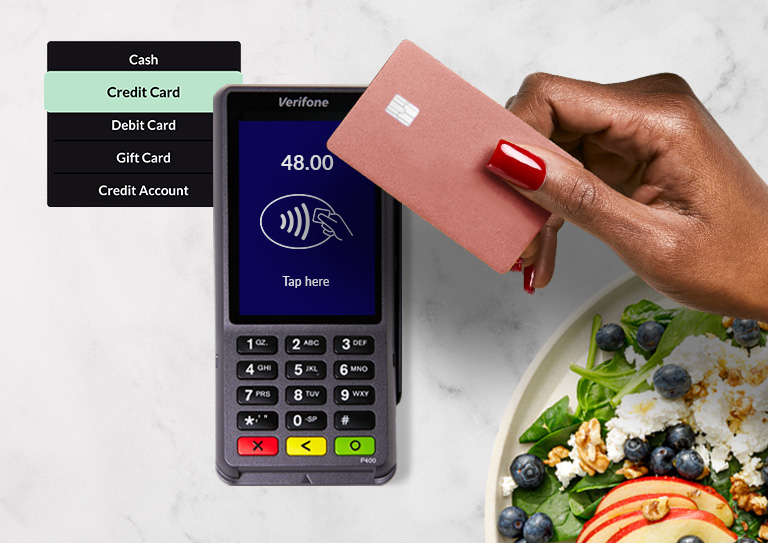 Lightspeed powers leading businesses in over 100 countries.
$87.1B
$87.1 billion in gross transactions processed by Lightspeed in 2023*
~168K
Lightspeed powers ~168K locations around the world**
A platform made for ambitious hospitality leaders.
Our flexible, multilocation payment processor gives you the tools you need to scale your restaurant.
Get guidance from a leading team of hospitality experts
Enjoy competitive rates—no setup costs or hidden fees
Handle high volumes with no monthly transaction limit
Stay on top of bookkeeping with in-depth accounting tools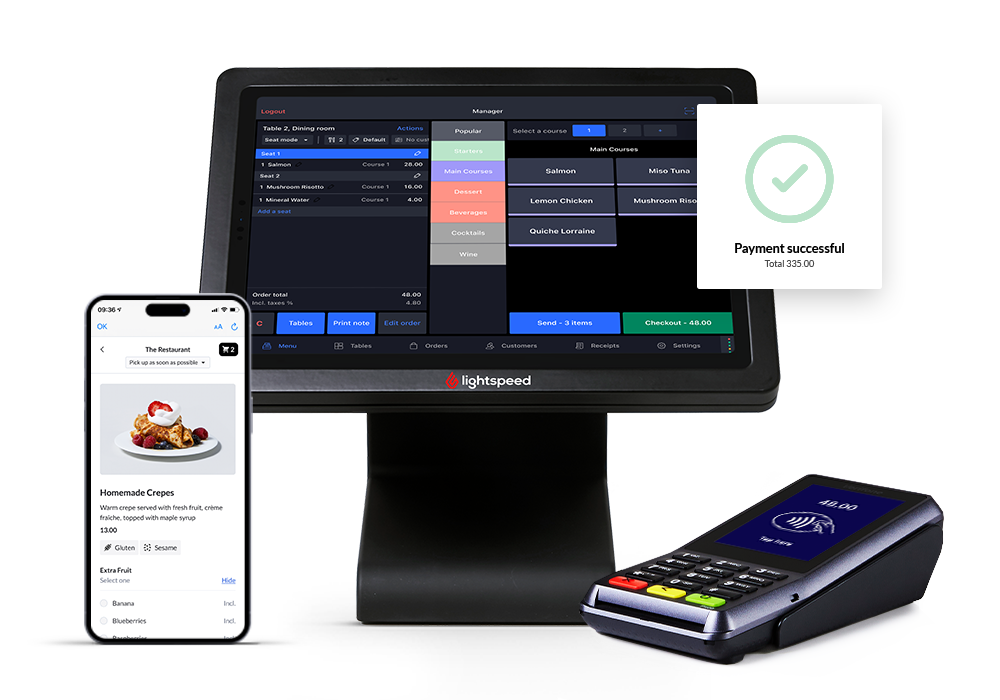 Give guests a secure and seamless checkout.
The experience your customers and employees have always wanted, with a processor that is fully embedded in your POS.
Drive efficiency and accept credit, debit and mobile payments from anywhere
Protect customers from fraud with built-in PCI compliance
Manage the rush like a pro with automated transactions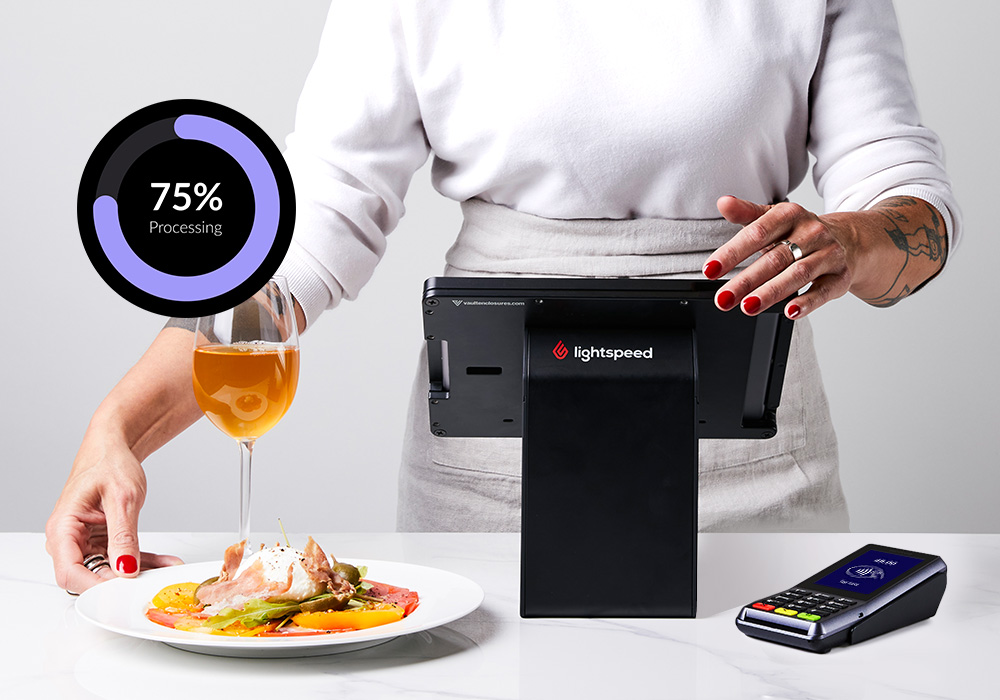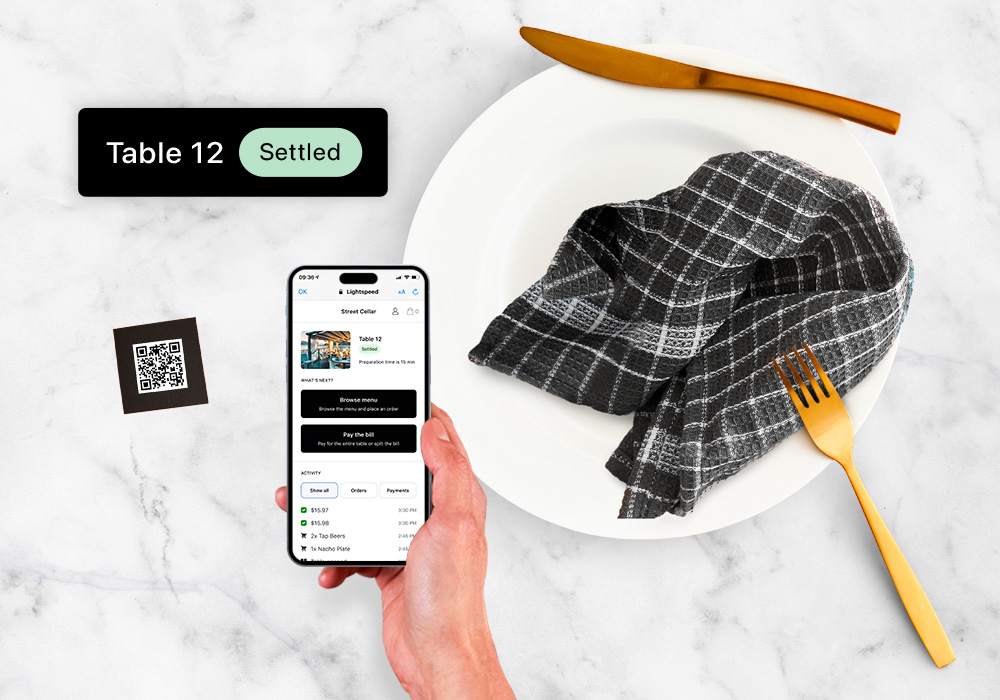 Guests can pay anytime, anyplace—online and off.
Reduce wait times and diversify your revenue streams with simple, contactless payments via QR code with Order Anywhere. Guests can order from their phones, split bills and pay with just a few taps.

Plus, get all transaction data sent in real time to your POS, thanks to Lightspeed's fully unified platform.
Flexible. Streamlined. Intuitive.
Our system is customizable so you can accept payments in a way that works best for your business, and save time doing it.
Settle transactions with QR codes for quick sales
Enjoy built-in tipping functionalities
Choose modern payment terminals suited to your business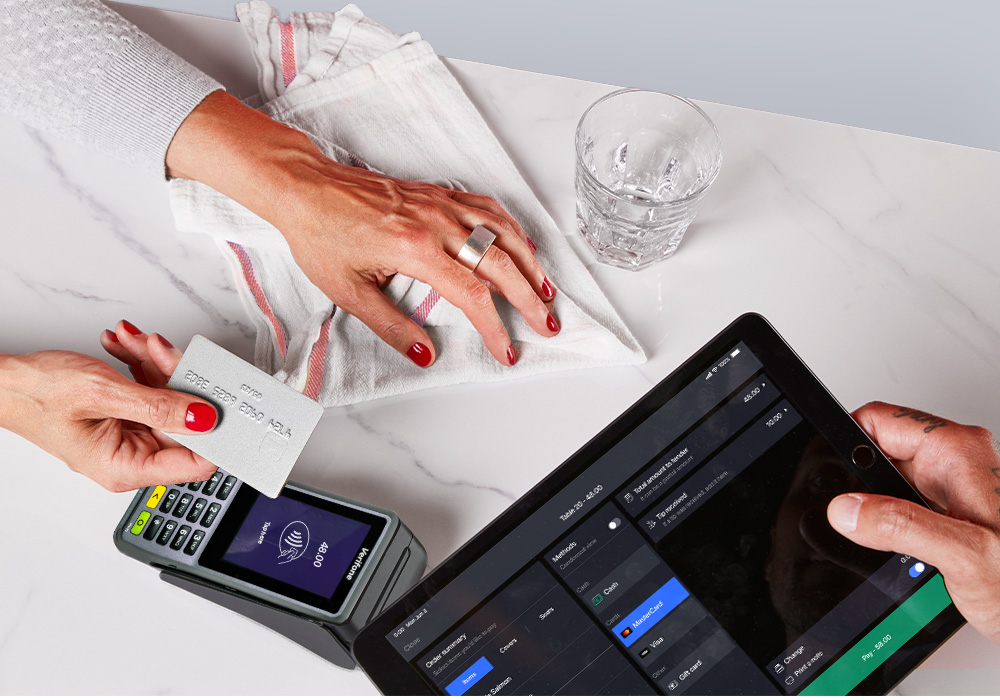 Lightspeed's free, 24/7 support.
Everything you need to run your restaurant, when you need it.
Unlimited 24/7 specialist support
Level up with industry guides, webinars, demos and videos
One-on-one software onboarding session
Rely on an expert team offering chargeback management and fraud assistance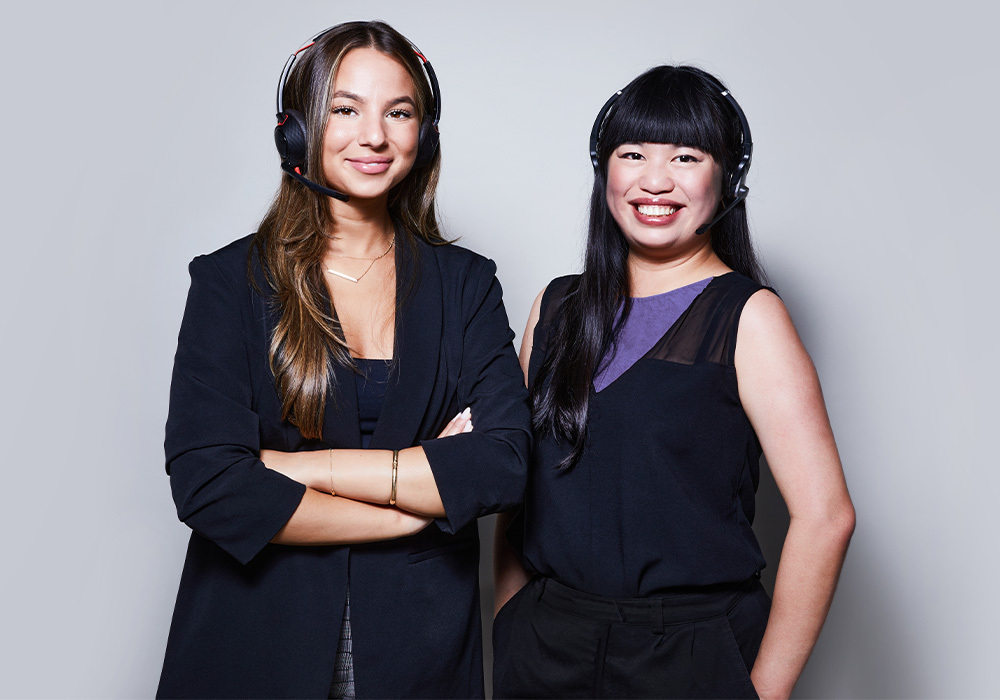 Premium security comes standard.
Security is our top priority. Lightspeed Payments comes with premium security features built-in, so you'll have peace of mind from day one.
Protect their data with PCI DSS validated Level 1 Service compliance
Secure your data with end-to-end encryption for all transactions, in-store and online
Get 24/7 server security monitoring by our in-house team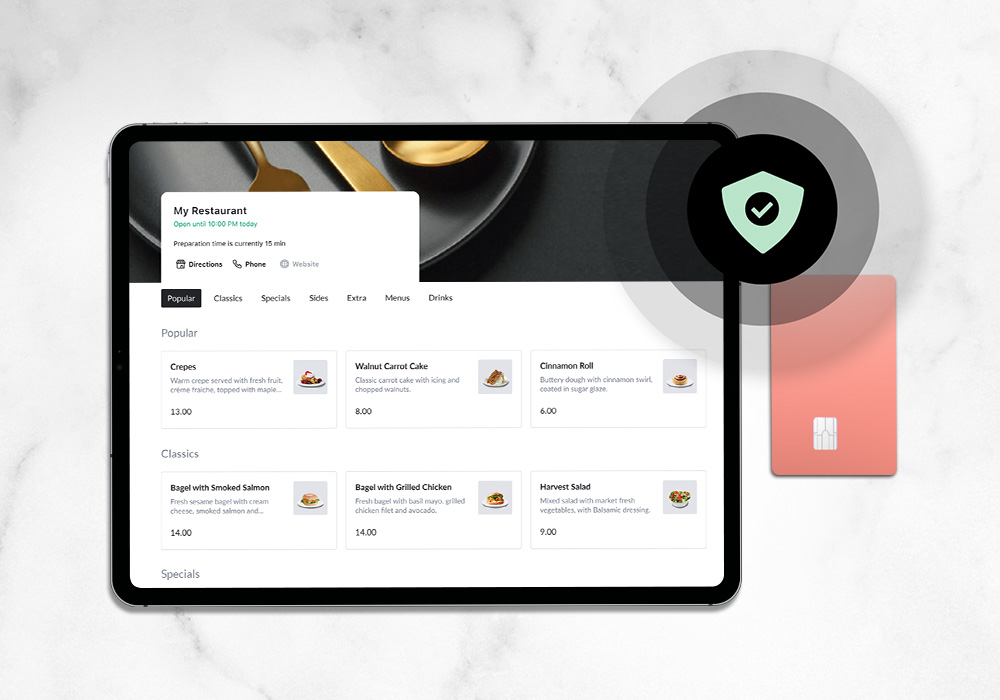 All the answers you're looking for.
What payment types can I take with Lightspeed Payments?

Lightspeed payments accepts the following payment types:

- American Express
- Visa
- Mastercard
- Diners
- Discover
- JCB
- UnionPay

Mobile payments:
- Google Pay
- Apple Pay

Is Lightspeed Payments safe?

Lightspeed Payments comes with built-in PCI Compliance ensuring a secure checkout experience and protection from fraud. Our support team provides fraud assistance and 24/7 support.
How do I sign up for Lightspeed Payments?

Whether your business is already powered by Lightspeed or you need a Restaurant POS with embedded payments, fill out our form and one of our experts will reach out to you with next steps.
Which payment terminals are supported for Pay at Table?

The following terminal models are currently supported:
Verifone V400m
Is it possible to split the bill?

Yes. With Pay at Table, restaurant owners can split the bill when the payment terminal displays the amount due and they can choose between the following options:

- Split the bill into equal parts. The terminal will ask you for the number of fractions.
- Divide the bill unevenly. The terminal will ask for the amount of the first fraction. This is also the option to choose if only one customer pays the entire bill.
What hardware do I need with Lightspeed Payments and Pay at Table?

To process a transaction with Lightspeed Payments & Pay at Table, you will need a payment terminal. Currently, Lightspeed is compatible with the following payment terminal:Verifone V400m-a state-of-the-art, portable touchscreen payment terminal with a built-in receipt printer.

With Pay at Table, it is possible to process payments at the table at the same time on several terminals. However, you cannot use multiple terminals to make payments simultaneously on the same account.
Is it possible to accept tips with Pay at Table?

Tipping is possible with Pay at Table, but only for card payments. There is also a difference depending on the version of the application used on the active device.
What are embedded vs. non-embedded payments?

Lightspeed Payments is an embedded payment processor, meaning it communicates with Lightspeed POS to process payments. Transactions are automatically recorded in your POS system, saving time and reducing errors because it eliminates the need for manual entry. Embedded payments make for a better checkout experience for both your employees and customers. Plus, you have access to plenty of valuable info including batch settlements, reports and customer data.

With non-embedded payments, processors don't communicate with the POS system. Transaction data isn't recorded—you have to manually input information, making the checkout process more complex.
Your restaurant success toolkit.
Lightspeed is your partner in success. Start optimizing your operations with these free resources.
For the fiscal year ended March 31, 2023, Lightspeed's customers processed $87.1 billion in GTV through Lightspeed's platform. "Gross Transaction Volume" or "GTV" means the total dollar value of transactions processed through Lightspeed's cloud-based software-as-a-service platform, excluding amounts processed through the NuORDER solution, in the period, net of refunds, inclusive of shipping and handling, duty and value-added taxes. GTV does not represent revenue earned by Lightspeed. GTV excludes amounts processed through the NuORDER solution because they represent business-to-business volume rather than business-to-consumer volume and Lightspeed does not currently have a robust payments solution for business-to-business volume. *See the section entitled "Key Performance Indicators" in Lightspeed's most recent MD&A available on our investor relations website and at www.sedar.com and www.sec.gov for more details.

Customer Locations as at March 31, 2023, excluding impact of Ecwid ecommerce standalone product. Customer Locations means a billing merchant location for which the term of services have not ended, or with which we are negotiating a renewal contract, and, in the case of NuORDER, a brand with a direct or indirect paid subscription for which the terms of services have not ended or in respect of which we are negotiating a subscription renewal. A single unique customer can have multiple Customer Locations including physical and eCommerce sites and in the case of NuORDER, multiple subscriptions. See the section entitled "Key Performance Indicators" in Lightspeed's most recent MD&A available on our investor relations website and at www.sedar.com and www.sec.gov for more details.