Increase your online presence with a custom website
Give customers an online platform to find information about your course.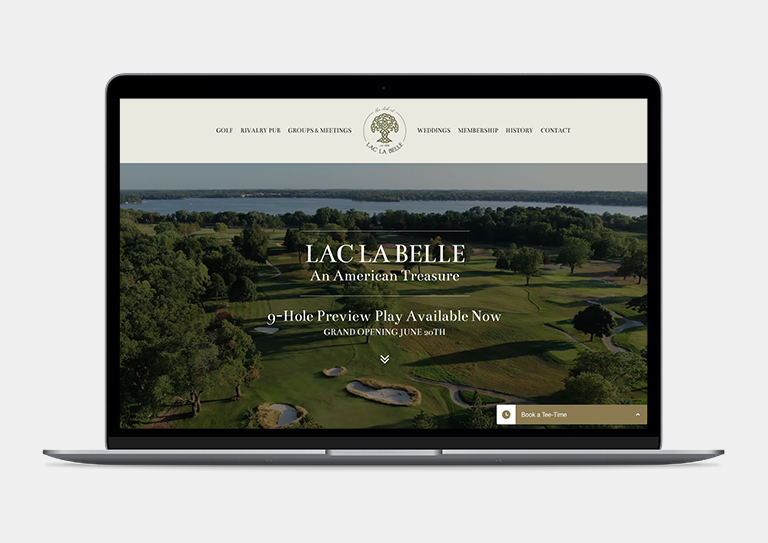 Attract more golfers to your facility.
With a beautifully designed website, give more golfers the ability to find you online.
Showcase your course and give golfers a preview with a photo gallery
Choose from pre-set templates or have one designed to meet your specific needs
Add a booking widget to your website and let golfers book online
SEO optimized allow you to rank higher on search engines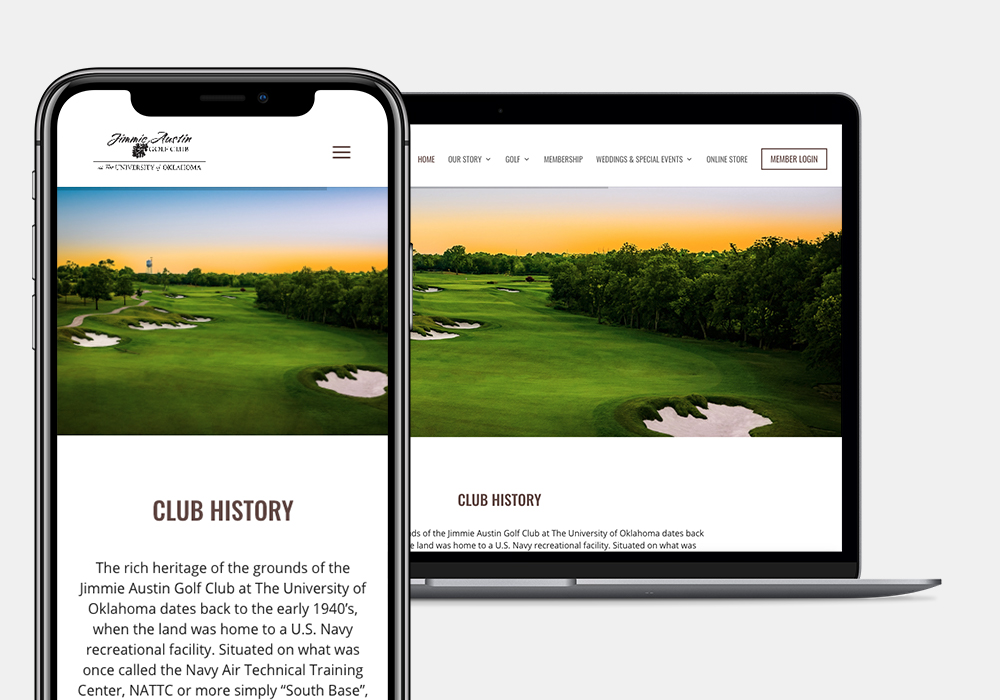 Leave the hard work to us.
We know designing websites isn't easy. Let us do all of the work for you.
Let our team of experts handle all of your website maintenance
Update information on your website quickly and efficiently
Our team of web experts are always available to answer any questions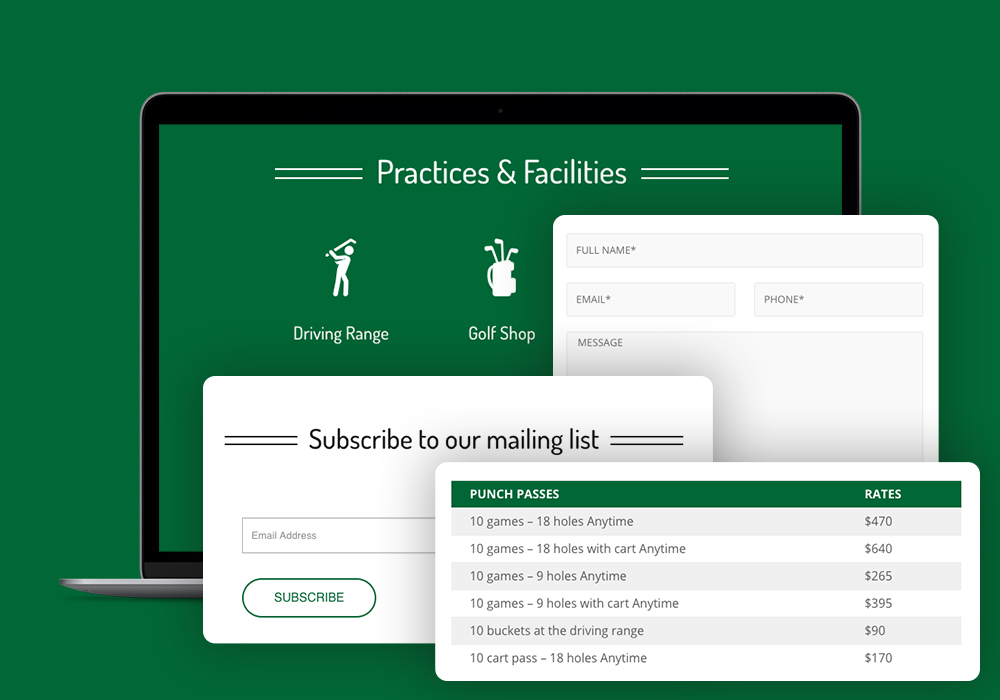 What is included with website maintenance?

Our dedicated team takes care of weekly updates, daily hosting backups, bug fixes, SSL security checks and simple task changes—all of this, free of charge.
Will I have access to my website's backend?

You will have full access to your website dashboard to easily make content modifications whenever you want—no need for a developer.
Will my website be responsive on all devices?

Before going live with your website, our experts make sure it is mobile-friendly and functions on any device. Our websites are designed to not only function on Apple and Windows computers, but they are also fully functional on tablets and cellphones.
Will I have access to a support team if I encounter any issues?

We have a team of dedicated support specialists always ready to help you manage your website and determine where fixes need to be made.
Will my website be fully customized?

We have a selection of different plans that include either template-based or customized development. No matter what plan you choose, your website design will be unique to your needs and will feature your golf course's logo, pictures and branding.