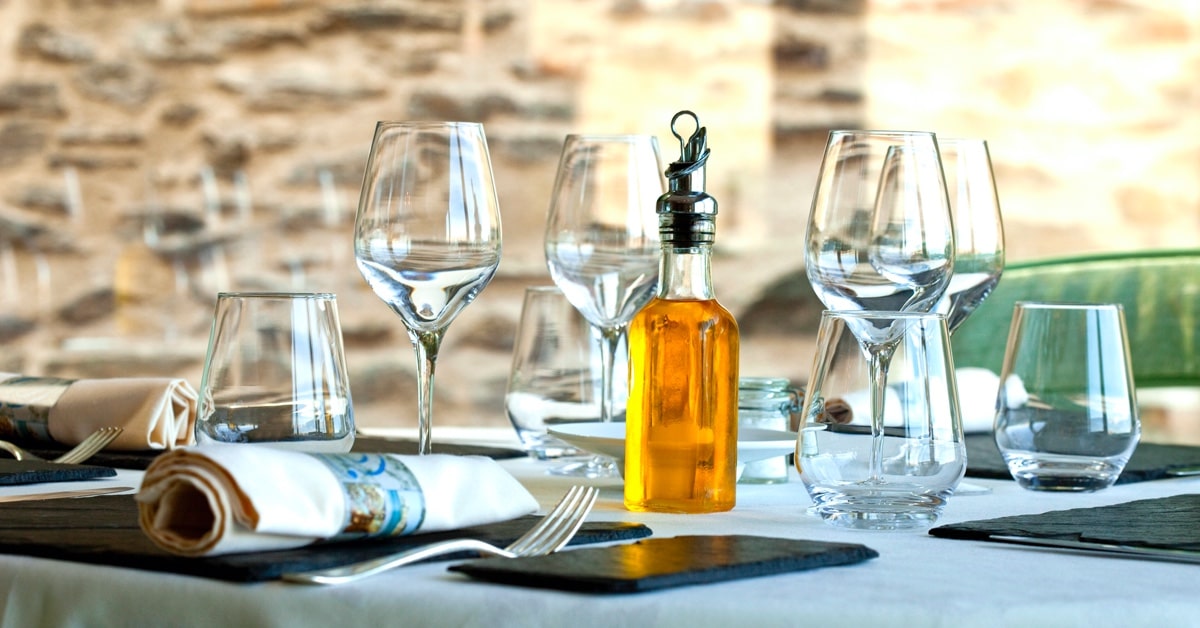 The restaurant in your club offers golfers a convenient way to grab a bite to eat before, during or after their round, but don't overlook the fact that it can draw non-golfers to your location, too. Your course offers a lot of ambiance, and you could easily attract local residents who simply want a scenic place for a meal.
Too often, golf courses see their food and beverage service as a supporting activity to the golf course itself. When you treat your operation as though it were a stand-alone restaurant, however, you can build its revenue stream as well as your profits. To reach hungry non-golfers and considerably increase revenues, adapt your food options, give your golf course restaurant separate branding and offer food delivery using third party providers. Here's how:
Building Strong Restaurant Marketing Strategies
As with any part of your business, your restaurant requires its own business planning. Golfers will know the restaurant exists because they're coming to your course to play. However, you need to consider a marketing strategy to reach others in your community.
Develop Unique Branding
It may sound logical to name your restaurant after your course, such as "Oak Hills Golf Club Restaurant," but that could inadvertently limit your customer base and discourage people who do not play golf from visiting and purchasing food. Instead, consider your food and beverage operation to be a restaurant that happens to be located on a golf course. As a result, it should have a unique brand that separates it from the golf course and helps bring in more customers.
While your brand should complement that of your golf course, it should also be able to stand-alone. For example, you could choose a name that ties into your course's history, such as the last name of the founder or first pro, like "Finnegan's Pub." You could choose to reflect your course's best features or view, such as "The Fountain Room." Or you could choose to brand your restaurant after your menu with a golf twist, such as "Bogie's Bar and Grille."
Whatever brand you choose, make sure it reflects the atmosphere diners will experience and creates a strong visual for them to imagine before ever stepping foot inside. The goal is to entice and encourage them to choose your restaurant instead of another by communicating your unique benefits.
Leverage Social Media
Non-golfers may not even know that you exist. Address this fact by having a strong social media presence. With more than 374 million posts on Instagram tagged #food, dining is a popular topic on social media. Leverage that to entice people to try your restaurant.
Your social media accounts should include the basic information, including your address, hours, contact information, and a link to your menu. Then plan your posts. If your restaurant runs daily specials, you can update your page so visitors can take advantage of the offers. Be careful not to be too promotional, though. Instead, approach social media as a way to engage with followers in a way that provides value.
Get Online Reviews
In today's online world, any customer can become a food critic, easily leaving their thoughts about your operation on sites like Yelp or Google. It's important to know how to manage these pages and leverage them to your advantage as word of mouth and reviews have a big impact on your potential foot traffic.
According to a study by OpenTable, people are 25 percent more likely to consult reviews from other diners than professional critics. And according to a Harvard Business School study, increasing your Yelp rating by just one star can generate a 9 percent revenue increase.
The first step is to claim your pages on these sites, adding information about your restaurant's location, contact information, hours, cuisine type and menu. Then actively monitor the pages for reviews. Good or bad, always respond positively and promptly, thanking the reviewer for their thoughts and offering to make a bad situation right.
Offer Interesting Food Options
Once you get new customers through your doors, it's time to wow them with your food. Traditional golf course fare, such as sandwiches and burgers, may be perfect for golfers who want a quick bite after a round, but you don't need to stop there. Consider how you can expand your menu to make your restaurant a food destination.
Design A Beautiful Menu
The menu design is an extension of your restaurant brand so it's important for it to be built accordingly. From the colors, to the food description to the product pictures, the design will say a lot about your operation and give customers an idea of what to expect.
Categorize items to make it easy for a diner to select an appetizer, entree and dessert. Choose a font that's easy to read. And use photos sparingly; they're more often associated with big chain or fast food restaurants. If you properly describe the selections, such as listing the ingredients, you won't need images. Design usually takes a good eye or the help of free templates.
You'll also want to publish your menu on your website, social media platforms and at review sites. This may determine whether or not someone will try your restaurant.
Select the Right Item Mix
Find the right mix on your menu by organizing items into a menu matrix. The matrix looks at the performance of menu items over time, helping you measure each item's popularity and profitability. Your POS system can help by collecting sales data and creating reports for you.
Your menu should have a mix of these four categories:
Plow Horses and Cash Cows: These are menu staples and customers expect, such as burgers and fries. They're low profit but highly popular.
Stars: These are items that are highly profitable and popular, such as drinks. They should be featured prominently on your menu.
Dogs and Duds: These items are low profit and low popularity. You will want to eliminate them or revamp them.
Puzzles: These are high profit, low popularity items that need to be rebranded. You can also train your staff to learn to sell them to see if they could move into the Star category.
Follow Food Trends
Your menu matrix will let you know where your current products stand, but knowing about food trends can help you replace your Duds with new and fresh offerings that may become Stars.
Pay attention to your regional newspapers and magazines that may cover location-specific trends. Talk to your suppliers who will have inside information on new products as well as items other restaurants may be ordering. Talk to customers and ask what they've had recently that they loved. And watch what competitors are doing, especially if you notice your revenue slipping. You want to know the products that consumers look for and order elsewhere.
Additional Revenue Streams
In addition to offering great food and beverage items, you want to give customers a positive experience. That's where modern technology can come in, providing you with a way to streamline their visit as well as expand what you can offer.
Cater Events
Since golf courses usually have large facilities, you may already offer opportunities for event rentals, such as for birthdays, showers and weddings. Tournaments also represent a good opportunity to host a large number of people. However, golf courses with the necessary bandwidth could easily cater to external events as well.
Consider advertising catering services at the customer's location. Your POS can help you choose and price a catering menu by breaking down your food costs and gross profit. By going offsite, you expose your brand to people who may not already know your golf course or restaurant.
Use Online Food Delivery Services
Online food ordering and delivery apps, such as through Grubhub or Uber Eats, are increasing in popularity with consumers. They also benefit businesses by giving small restaurants that can't afford the overhead of a delivery person an opportunity to have their food brought directly to a customer's home. Not only do these apps increase your order volume; they are an excellent marketing tool as they promote your offerings to a wider customer base.
According to a recent study, 60 percent of U.S. consumers order delivery or takeout once a week, and another study found that 31 percent use third-party delivery services at least twice a week. When you add your restaurant to a delivery site's list, you create brand awareness as well as your potential for new customers.
As each app offers access to a different customer base, many restaurants choose to use multiple providers. However, one of the issues that comes with this tactic is the ability to manage these independently run systems simultaneously. Each company provides its own piece of hardware and software that only handles orders placed on their own app. To make matters worse, these platforms are not integrated with your POS so manual entries are necessary at the end of the day. Luckily for you, powerful POS systems such as Lightspeed offer a delivery feature that solves these issues by allowing operators to sync all delivery providers in one easy-to-use tool directly on your POS. So now you can make the most out of third-party delivery providers without compromising efficiency at your restaurant.
Utilize Your Golf Course Mobile App
Introducing a mobile app to your operation is not as expensive as you might think. In fact, thousands of golf courses have adopted the technology, offering a convenient way for golfers to book tee times, check in and record their scores. You may not realize, though, that mobile apps can be used to push products and incentivize them to make a purchase, including the ability to send notifications based on geographic location.
For example, you can promote new menu items as a golfer is finishing a round or even driving near your restaurant. You may even enable in-app ordering to make it convenient to dine in or carry out. According to a recent study, 36 percent of people who shop using apps said a mobile location-based push notification influenced an in-store purchase they made.
Your golf course may be the centerstone of your location, but when you treat your food and beverage operation as a real and fully functioning restaurant you open the door for a stream of revenue that can serve you during your slow or off season. A great dining experience will help you create a brand that gives golfers and non-golfers another reason to visit your club-again and again.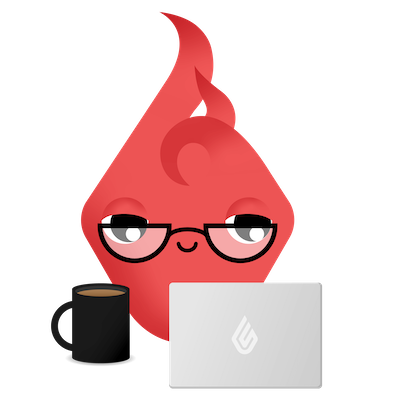 News you care about. Tips you can use.
Everything your business needs to grow, delivered straight to your inbox.