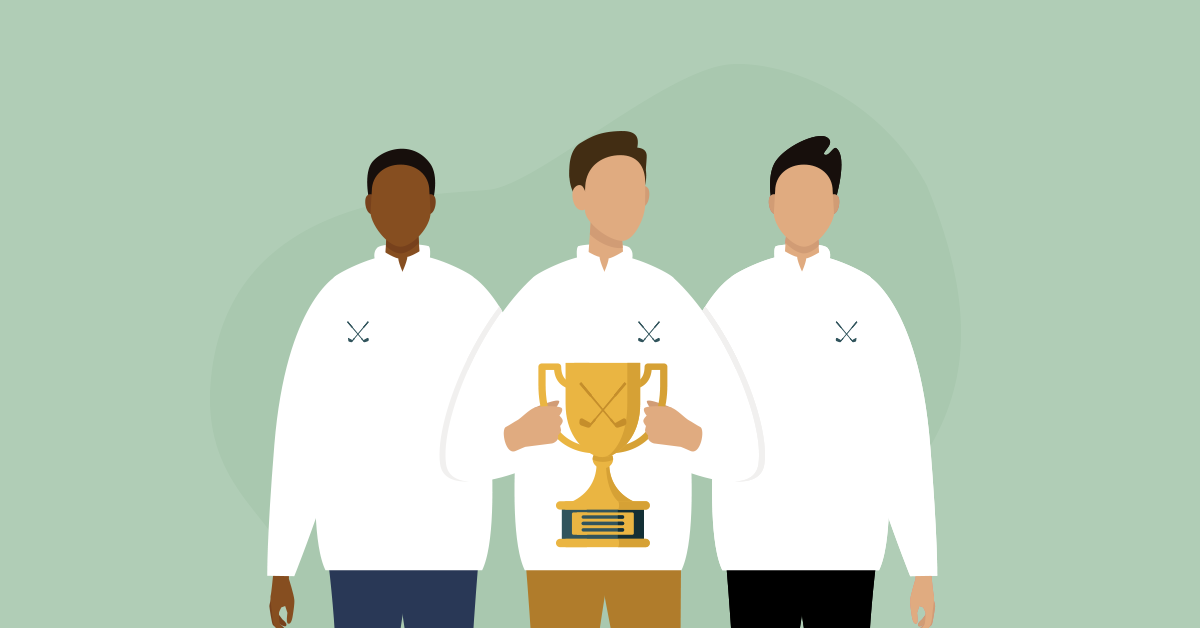 Golf tournaments present a huge opportunity to bring in extra money and develop relationships with golfers in your area. Hosting a golf tournament is tough, they require so much careful thought and planning to get right. As you look ahead, take your events to the next level and create a memorable experience for every attendee single attendee. Here's a list of easy-to-implement golf tournament ideas that you can consider moving forward.
The Golf Tournament And Event Guide
We've created a handbook full of event and tournament management best practices and revenue generation strategies.
1. Put a face and story to your fundraising
If you're looking for golf tournament ideas to help you raise money, you should put a face to your cause. Telling a story that revolves around specific individuals is a highly efficient way to create an emotional bond with your attendees—if these people are members of your community well, that's an added bonus. Having a face and a story attached to your fundraising event encourages people to donate generously because they feel it will have a direct impact on a person's life.
Using this type of strategy will also help you generate more interest for your event during your marketing campaign. When you send out an email or post to social media, share the story of specific individuals and make sure you let your audience know why they need their help and how contributing will affect their lives.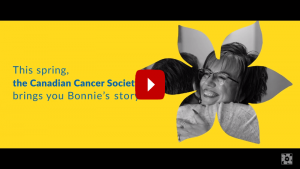 2. Run one-hole contests
Add a little more excitement to your golf tournament by having a fun game at one of your holes. Depending on the layout of the hole, you can have a closest-to-the-pin, a longest drive or a hole-in-one contest. One of your employees will be stationed at the hole where the contest will be held to take donations that come in and determine the winner. Whichever golfer out of each foursome wins the competition gets a prize, which can be:
A portion of the money donated in that round (you keep the rest)

A free round of golf

A free meal at your restaurant

Free merchandise with your logo
Spice up the play at your tournament with a random club contest:
On one hole, golfers draw a piece of paper with a club on it from a hat.

Following that, they have to take their next swing with whatever club they drew.
You could also run a "Beat the Pro" contest by letting your head pro square off against attendees at one or more holes. The pro will play a hole with each group that comes through in exchange for donations from that group. If a player manages to score better than the pro, that person gets a prize.
3. Get more attendees with great email marketing
If you're looking for golf tournament ideas to help you draw more golfers, you can't ignore email. Email is one of the best ways to get the word out about your upcoming tournament and offers an easy way for people to book their spots. If you're using the right golf course management software, you'll be able to segment your list of contacts and then send that group a targeted invitation email with an engaging subject line and a call-to-action button that brings them into the booking engine.
Use an automated email campaign to send out multiple emails depending on the actions that people take. You can send an initial invitation email, followed by a second email a week later to anyone who has yet to book their spot. You can also use follow-up emails to thank golfers for their participation and give a quick recap of the tournament. Your recap can include:
How much money was raised for charity

A rundown of the best scores in the tournament

Highlights such as hole-in-ones or incredible shots
4. Promote your golf tournament through social media
If you've been working on your social media strategy, chances are that you've got a decent number of followers that are likely to attend your golf tournament. Take advantage of this channel by posting about your upcoming event. These posts can include:
A promotional flyer

Some photos from previous tournaments or current preparations

A link to a blog post about a past tournament

Promotional video inviting people to sign up
Graphic promotional posts are a great way to give people information about the tournament, but you shouldn't fill up your feed with these posts. Instead, use the post ideas above as a way to generate some interest in your events. Importantly, make sure to include a link in those posts to the page on your website where people can reserve their spot.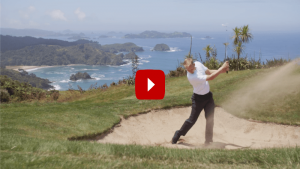 5. Host a 9-hole tournament
The standard 18-hole tournament is attractive to avid golfers but usually, it won't bring in a lot of more casual players. Looking for more accessible golf tournament ideas? Try hosting a 9-hole tournament. The shorter length is a major draw for newer golfers and could entice them to keep coming back.
9-hole tournaments are also attractive to businesses who are looking to have team events. The shorter playtime makes it easy for them to bring the whole team out, even if there are players with little to no experience.
5. Offer paid mulligans
Golf is a tricky sport. Consequently, allowing a do-over on missed shots can definitely save a golfer's round. If you're looking for golf tournament ideas to keep golfers happy and make things easier, try "selling" mulligans to tournament attendees. Not only will this lead to more donation revenue, it also adds a fun layer and differentiator that golfers don't usually get to experience in their rounds.
6. Broadcast live scores in the clubhouse
What better way to add a tour feel to your local tournament than to have live scores on a TV in the clubhouse? With advanced tournament management software, you'll be able to broadcast scores for attendees to see. This idea might seem like a small detail, but it can really enhance the atmosphere at your golf course and bring golfers back the next time around.
7. Market to participants while they're on the course
If you've got the ability to send out SMS messages through your management software, a golf tournament is a perfect time to use that feature. Text messages will pop up right on golfers' home screens, getting a lot of attention. You'll also be able to send these messages to attendees only, so you won't bother any customers who aren't at your tournament. Some examples of SMS messages you can send include:
A promo deal on drinks at the clubhouse

An alert about a hole-in-one

A message about a contest or smaller event that's taking place

A reminder to donate to the charity that the event is sponsoring
It's important to note that golfers will get annoyed if you bombard them with texts, but they certainly won't mind receiving a few well-timed messages while they're on your grounds.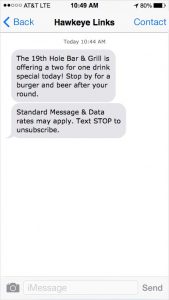 8. Ramp up your sales of pro shop items
As far as golf tournament ideas go, this one doesn't necessarily pertain to the tournament itself. However, you can take advantage of tournament days to boost your pro shop sales. If you've got a roomy pro shop with the right layout, you can file attendees through to check-in. People will be within arms reach of your products, so the likelihood of impulse purchases will increase.
If you've got a smaller pro shop, consider running a table outside where you can sell smaller items, like shirts, balls, tees, and gloves. This will be much easier with a cloud-based POS system, as you'll just need to bring your iPad outside to ring orders up.
9. Sell more food and beverage items
Even though you're going to be serving food to the participants after a long day of golfing, they will most likely be hungry and thirsty throughout the day. Allowing golfers to order ahead of time as they play the course will allow golfers to eat when they please. This will also make the life of your kitchen staff much easier by stretching out the demand for meals.
You can also set up a snack and beverage station at your 9th hole, or have a mobile station rolling around to serve people. Grabbing a drink and a bite in the middle of the round will be satisfying for golfers, and help you make some more money.
10. Use shotgun starts for a more efficient tournament
Crowded tournaments that don't use shotgun starts can be a drag for golfers. Small delays in start times will add up, no one likes waiting at the first tee for longer than they need to. Shotgun starts place tee times on every one of the 18 holes, so you won't have a pile-up at the first one. If people don't notice how smoothly you ran a tournament, you did a great job. Shotgun starts are one of those small things that will make your event so much more enjoyable.
11. Get hole sponsorships from businesses
Businesses are always looking to get their name out in front of consumers. You can get one sponsor per hole, charging them money in exchange for putting up banners or whatever other marketing tools they'd like to use.
The trick here is to know your customer base and how many people usually attend your tournaments. If you're armed with this information, your calls to these businesses will be a lot more convincing and you have a much higher chance of actually getting them as a sponsor.
12. Offer interesting prizes
Offering a variety of possible prizes is a great way to incentivize people to attend your tournament. However, it's important to carefully consider what type of prizes you will offer. Having very large prizes often attracts a more serious crowd so depending on what you're looking to achieve from your event, choose the value of your prizes wisely.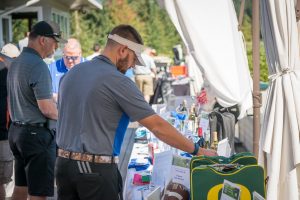 Selecting who gets the prizes is also important. Offering a reward to the players with the best round will also translate into a more serious event. Not everyone is in it to win it so make sure you have prizes that are possible to obtain for the average golfer such as randomly selected prizes
Common tournament prizes include:
Free rounds

Gift-cards

Merchandise

Products from local sponsors

Trips

Trophies
13. Run social media contests
Social media contests are a perfect way to build hype around your tournament and incentivize people to register. Doing contests through social channels is also the easiest and cheapest way to get the word out about your event through word-of-mouth marketing. Contests that push people to tag friends and share the post have an exponential effect on your outreach. Make sure you communicate a clear framework and timeline for your contest—the idea here is the push people to sign up quickly and to spread the word.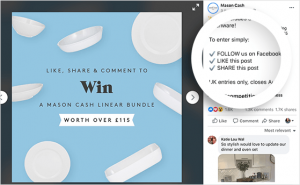 14. Create discounted packages for foursomes
Foursomes will give you the most money per start, so you need to find ways to encourage golfers to get their buddies to attend the tournament with them. This can include offering a discounted rate depending on group size or give groups of 4 some add-ons like free carts and beverages.
Great golf management software will facilitate selling these packages by showing them to golfers when they're reserving their spot. Attendees will also easily be able to add their friends to their booking and send them invitations to the event.
15. Host an auction
Auctions are a great way to bring in big donations for charity while giving something to the donors in return. Charitybuzz is a leader in golf auctions, with their highest-grossing auction bringing in $100,000 for a day of golf with Gary Player. You might not be able to bring in that kind of money, but you can definitely find things that people want to bid on, including:
A series of lessons with your head pro

A piece of golf memorabilia

A special membership to your club that includes some unique advantages

Tickets to a nearby tour stop
These auctions don't just bring in more money, they generate a lot of buzz around your tournament. You can use them as a promotional tool before the tournament and as a way to liven up the event on the day of.
Focus your golf tournament ideas on creating an amazing golfer experience
No matter how you choose to run your tournament, your ultimate goal should be to create a great experience for all attendees. Customer experience is a leading driver for loyalty, so even if you don't run the most profitable tournament, you'll still build relationships with golfers that will earn you far more money in the long run. Try out some of the golf tournament ideas above, and let us know how they went!
Looking to bring your golf tournaments to the next level this season? Talk to one of our experts to find out how Lightspeed golf can help your facility.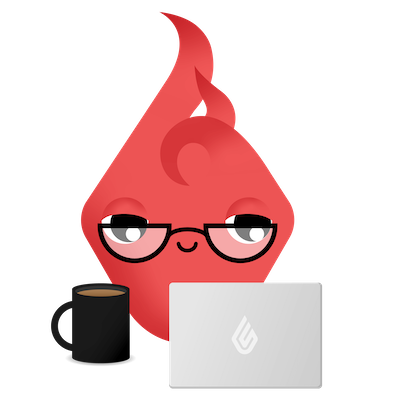 News you care about. Tips you can use.
Everything your business needs to grow, delivered straight to your inbox.