The clothing store POS System that lets you sell with style
Sell more products and manage your business with Lightspeed's one-stop point of sale system.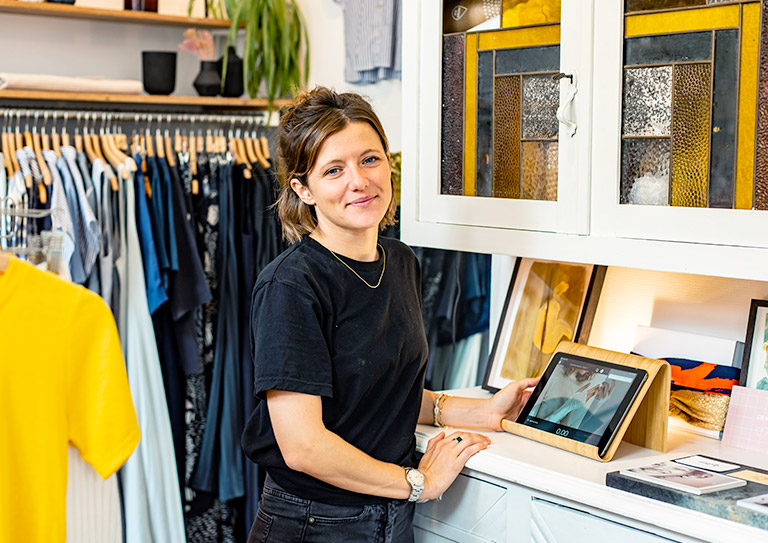 Clothing store inventory management across all your stores and channels
Improve your product organization and keep merch moving with Lightspeed Retail's stock management software.
Easily check on your inventory to ensure your shelves are always well-stocked
Import products individually or in bulk to track and manage products efficiently
Track details like sizes or colors, and use custom fields for unique product attributes
Reduce shrink and admin errors with built-in inventory counting features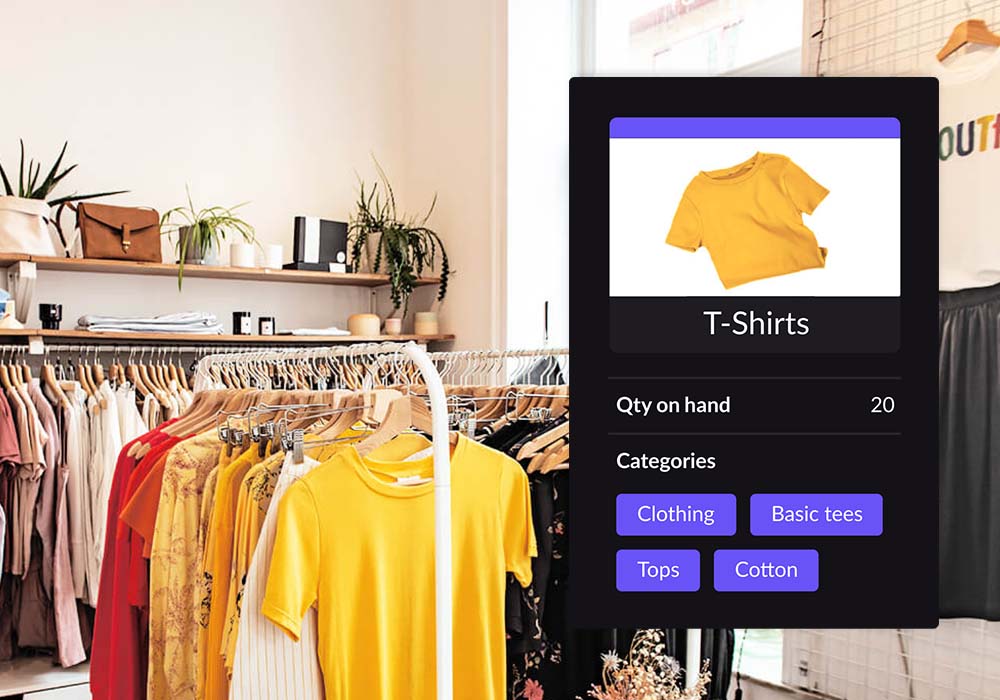 Enhance your presence across all channels, online and off.
Whether they're shopping in store, online or on social media, Lightspeed Retail gets you in front of your customers.
Sell on your website or on online marketplaces with robust ecommerce tools
Showcase your products and drive sales on social platforms like Instagram and Facebook
Enjoy flexibility with order fulfillment by using tools like click-and-collect or shipping
Manage your inventory and sales from one convenient platform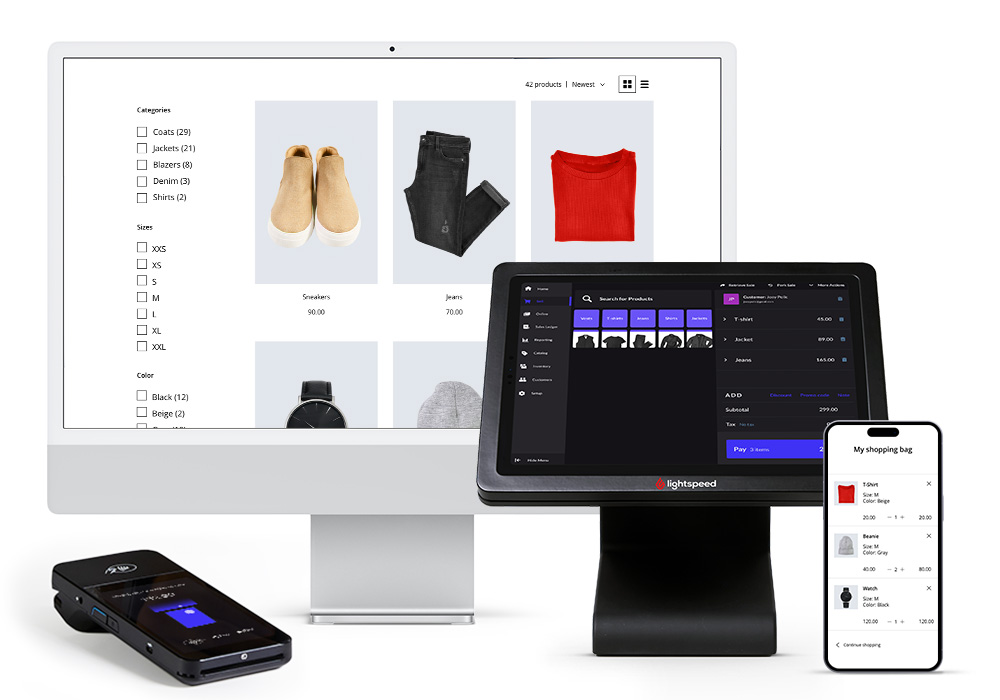 Serve and style your customers better.
Want to know who your best shoppers are, and how to keep them coming back? Lightspeed Retail keeps you on top of customer management.
Capture customer details at checkout and grow your database
Create detailed customer profiles to tailor the shopping experience
Speed up checkout with fashionable Quick Keys and product lookup features
Get to know your customers by viewing their purchase history, amount spent and more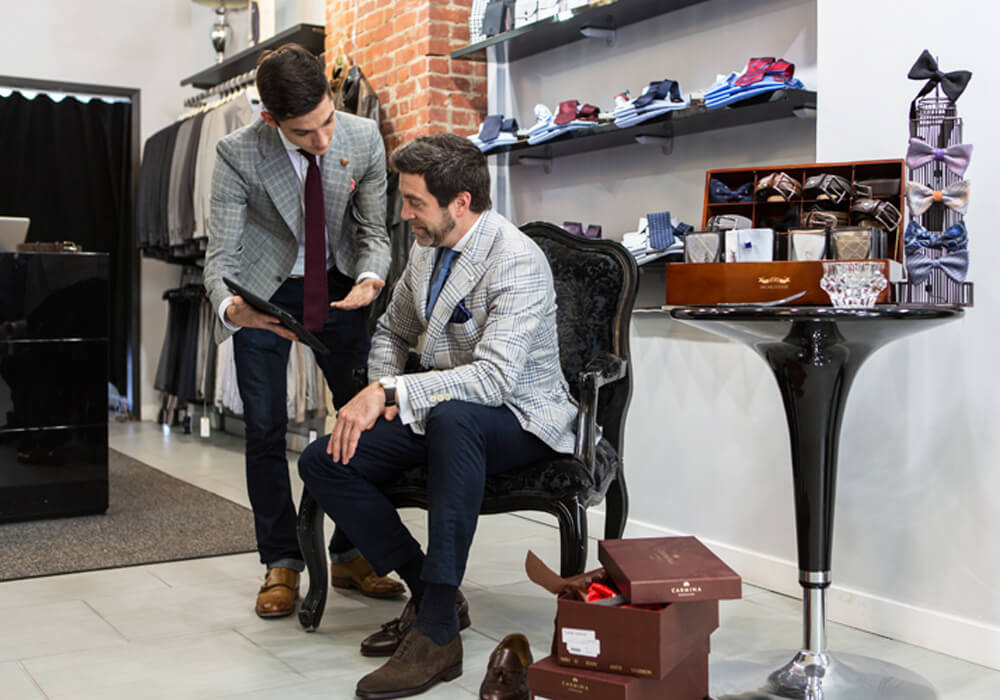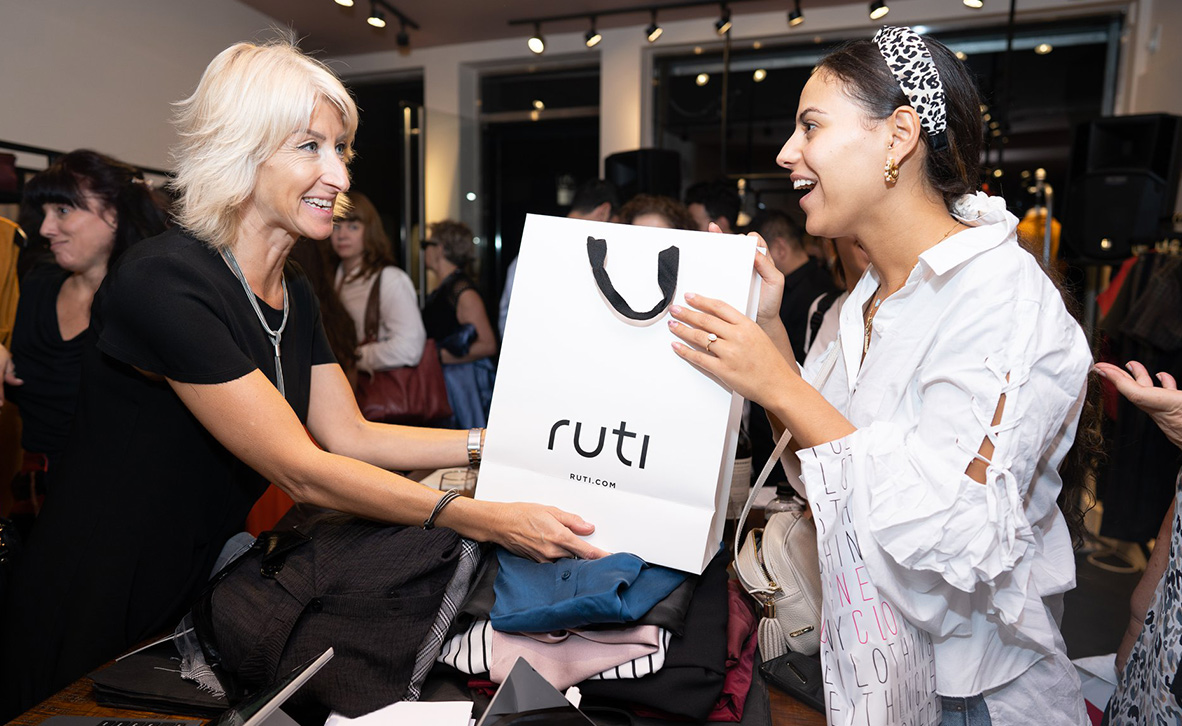 "If you want to scale your business and deliver the personalized service they expect, you need tech to help you out. There's no other way."
Sharon Segev, Ruti
Retailers powered by Lightspeed
Your retail toolkit
Lightspeed is your partner in retail success. Start optimizing your operations with these free resources.