The CBD POS system that connects you to your customers
Whether you sell in-store, online or on-the-go, Lightspeed powers your CBD store's sales, customer management, inventory tracking—all from one unified commerce platform.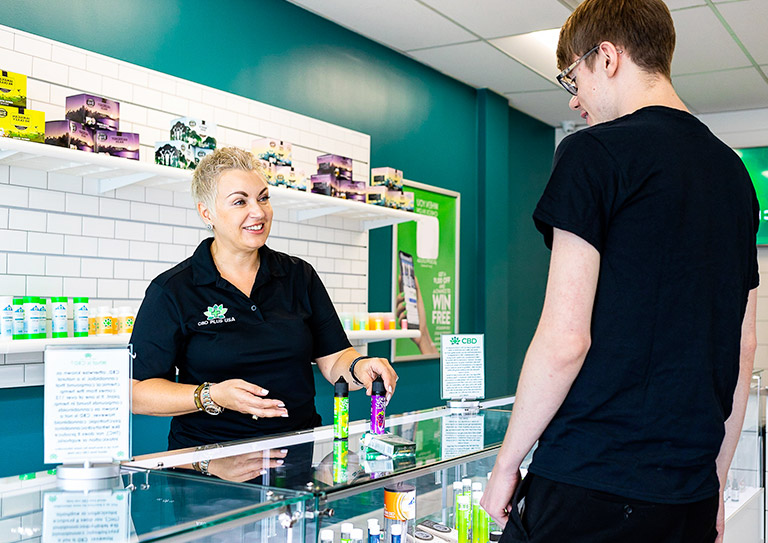 Inventory management tools that put you in control of your stock.
From the moment you purchase your stock to the moment you sell it, Lightspeed Retail POS comes with every built-in tool your business needs to help you optimize your stock management workflows.
Manage restocking and avoid stockouts directly within the POS with built-in purchase orders and reorder points
Keep your inventory in sync across every sales channel—be it in-store or online.
Organize your inventory in whatever way you want with custom tags and categories
Keep track of products with multiple variants, such as strength and volume, with matrices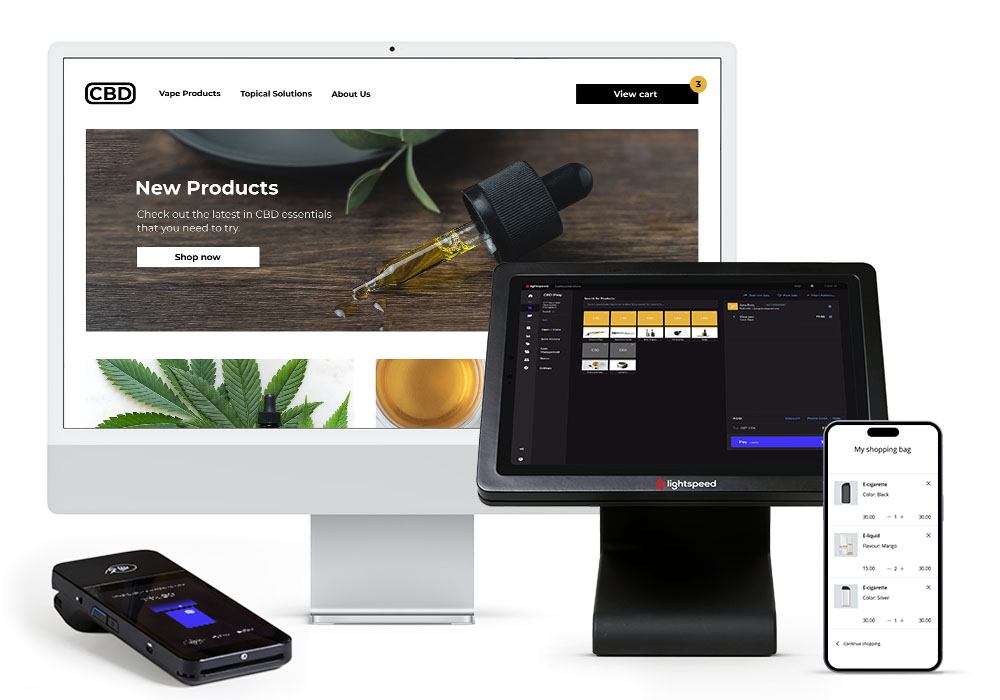 Expand your presence—and revenue—by selling everywhere.
Drive ecommerce sales and grow your business online and on social media with the help of Lightspeed.
Select a theme from a range of mobile-responsive and customizable templates
Make use of built-in tools to boost SEO and attract traffic to your online CBD store
Sell on online marketplaces and social networks like Facebook and Instagram
Fulfill orders faster with click and collect, local delivery zones and shipping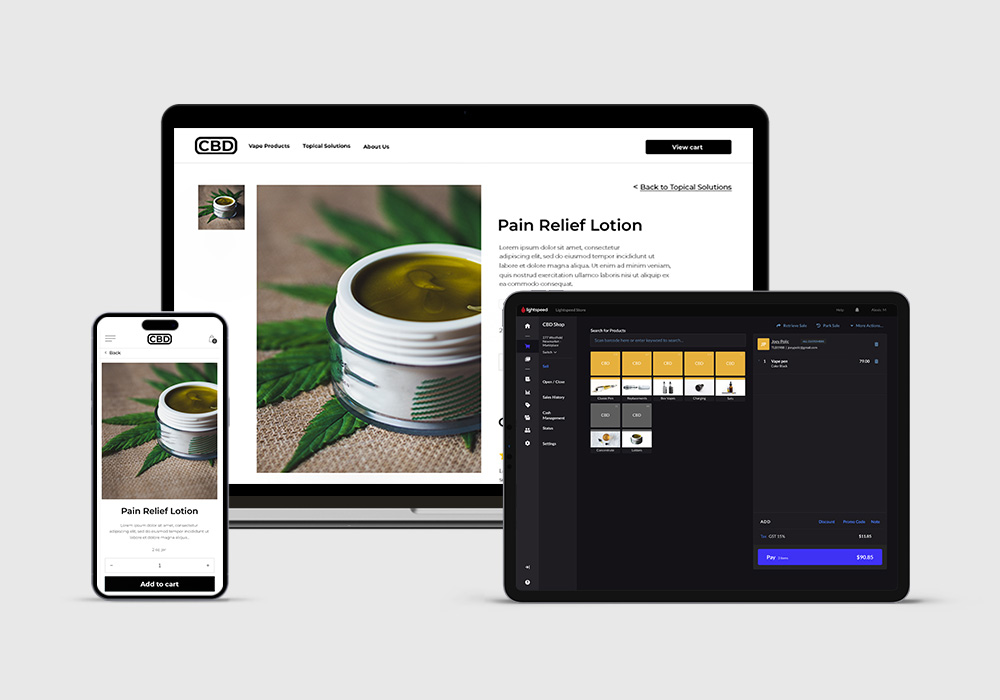 Build up your customer base and keep shoppers coming back.
Cater to niche needs with special orders and collect personal information in customer profiles to ensure consistent, top-notch service every single time.
Add brand preferences, health concerns and more to customer profiles for better service
Stay top of mind and connect with customers via email and SMS
Increase in-store visits, web traffic and sales with offers and promotions
Assist and ring up customers from anywhere in the store with a cloud-based iPad POS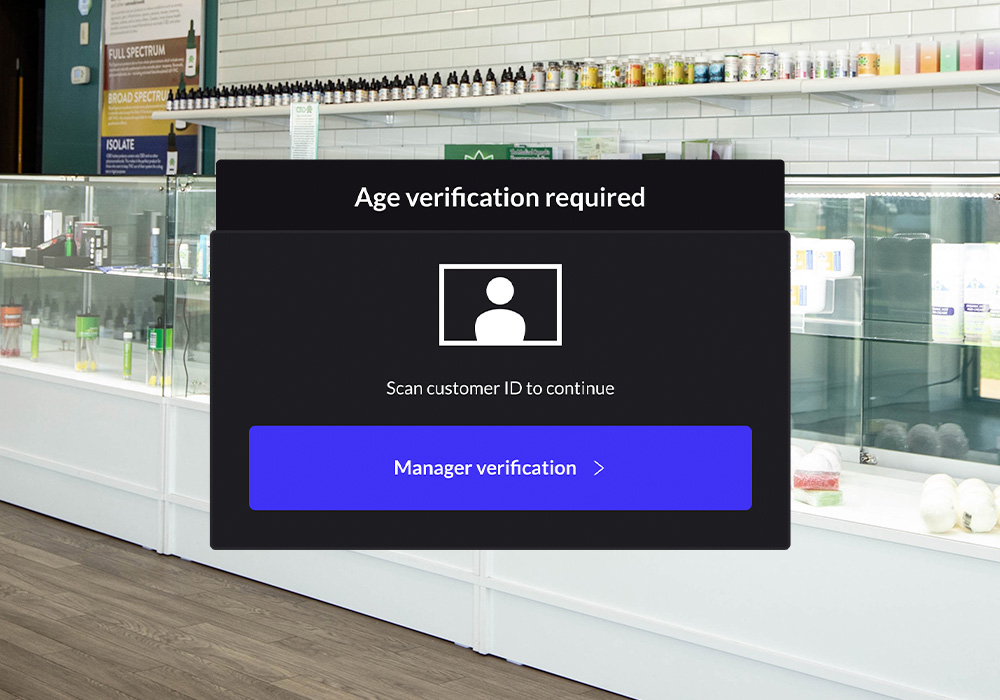 Risk management tools that fit your workflows.
Lightspeed understands the reality of running a CBD shop. That's why our point of sale is designed to help you comply with local and federal regulations⁠, so you can stay focused on your customers.
Set rules and restrictions with custom user permissions to protect sensitive data
Ensure compliance with age and quantity sale restrictions with customizable register rules
Keep a close eye on stock shrinkage with built-in inventory reports
Protect your data with security integrations tailored to Lightspeed POS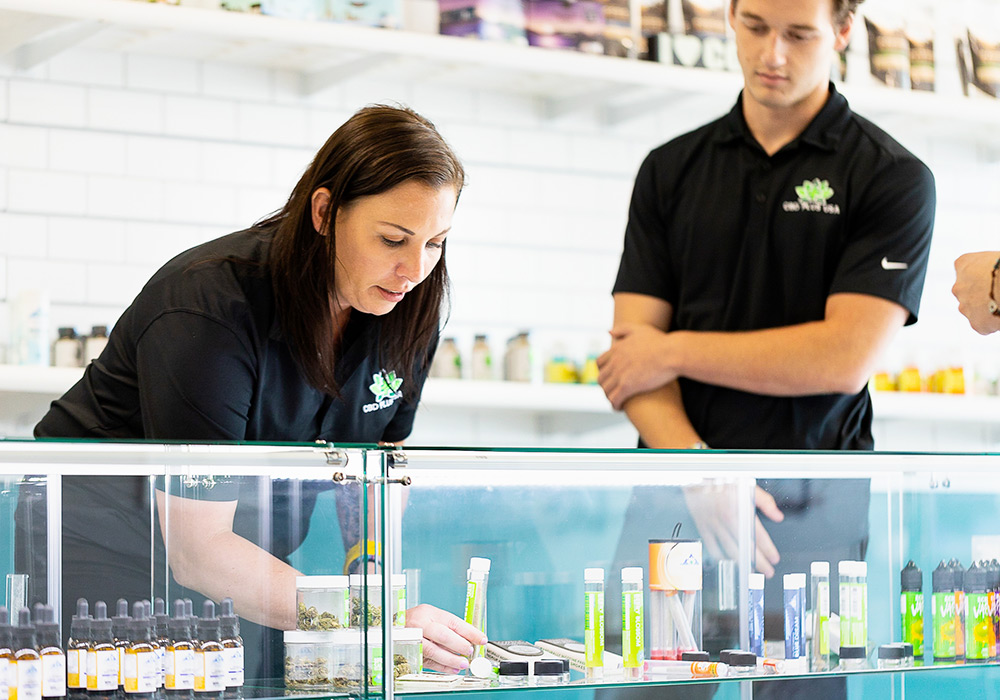 Lightspeed's 24/7 support.
Everything you need, when you need it. (And it's free.)
Unlimited 24/7 specialist support
Level up with our industry guides, webinars, demos and videos
One-on-one software onboarding session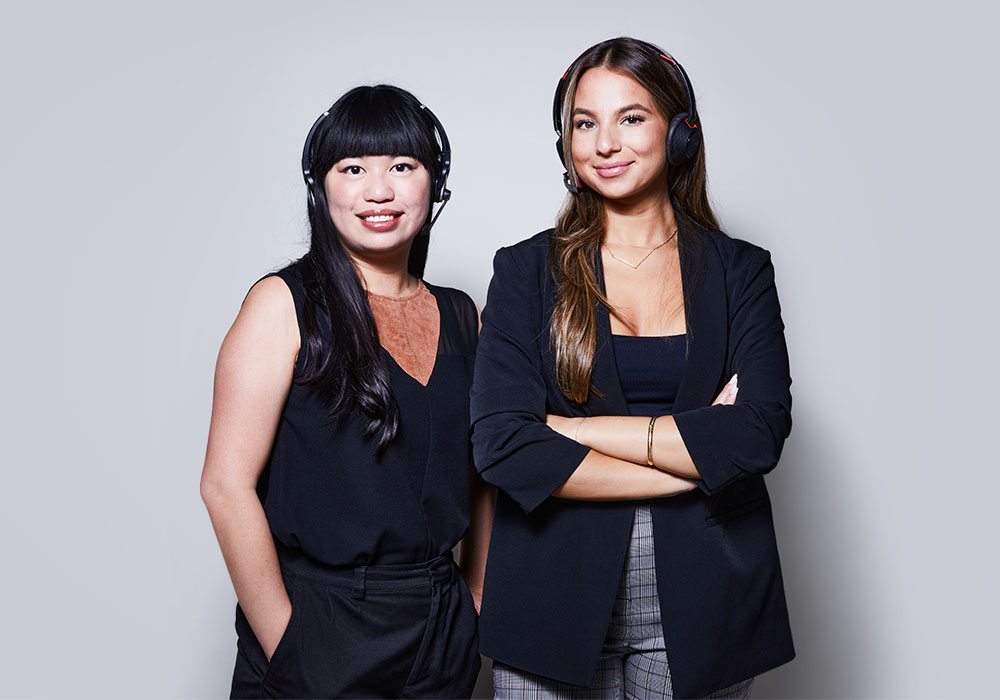 Retail POS hardware? We've got it.
Whether you're stationing your POS on the counter or walking around with an iPad, Lightspeed will help you find the right retail hardware setup. Your perfect wireless experience awaits.
Lightspeed Retail success stories
See what Lightspeed can do for you and your business
Connect with us to discover more.
Your CBD retail toolkit
Lightspeed is your partner in retail success. Start optimizing your operations with these free resources.