Lightspeed Restaurant POS hardware
Made for the greasy hands and high pressure of peak hours, our hardware is exactly what your restaurant needs to steal the show.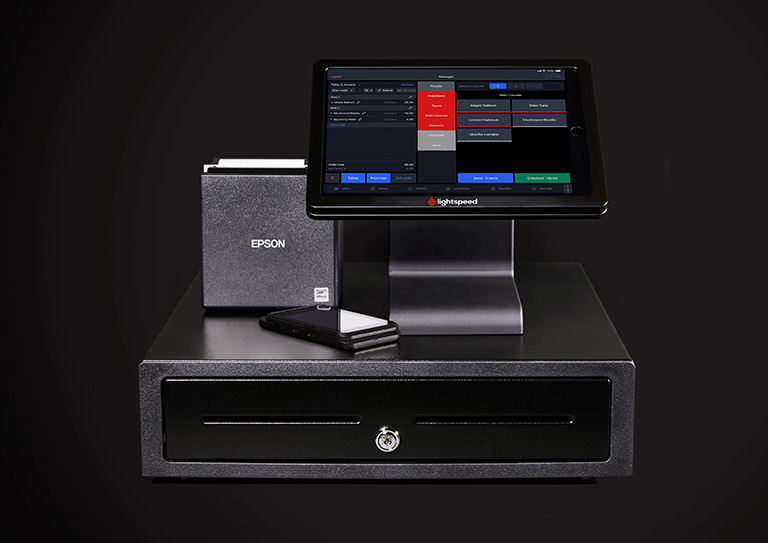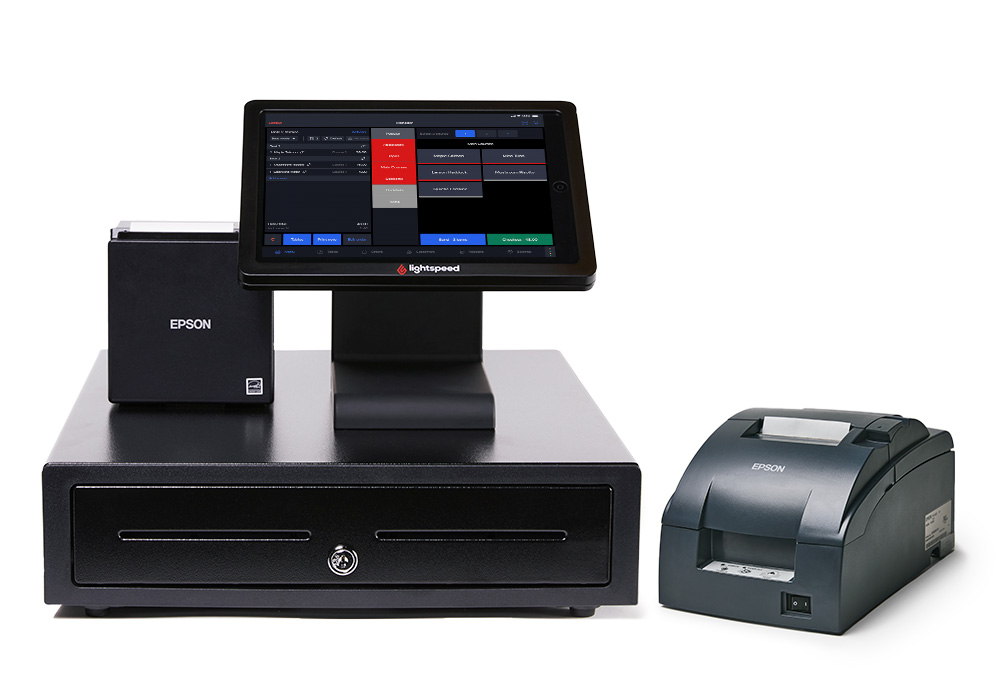 iPad hardware kit
Whether you're stationing your POS on a counter or zig-zagging through the restaurant with your iPad, this hardware bundle is made to keep up with you, no matter how busy it gets.
LAN receipt printer
Cash drawer
Lightspeed iPad stand
Kitchen printer
* iPad and payment terminal not included
Don't need an entire hardware bundle? We have individual hardware to complete your existing set.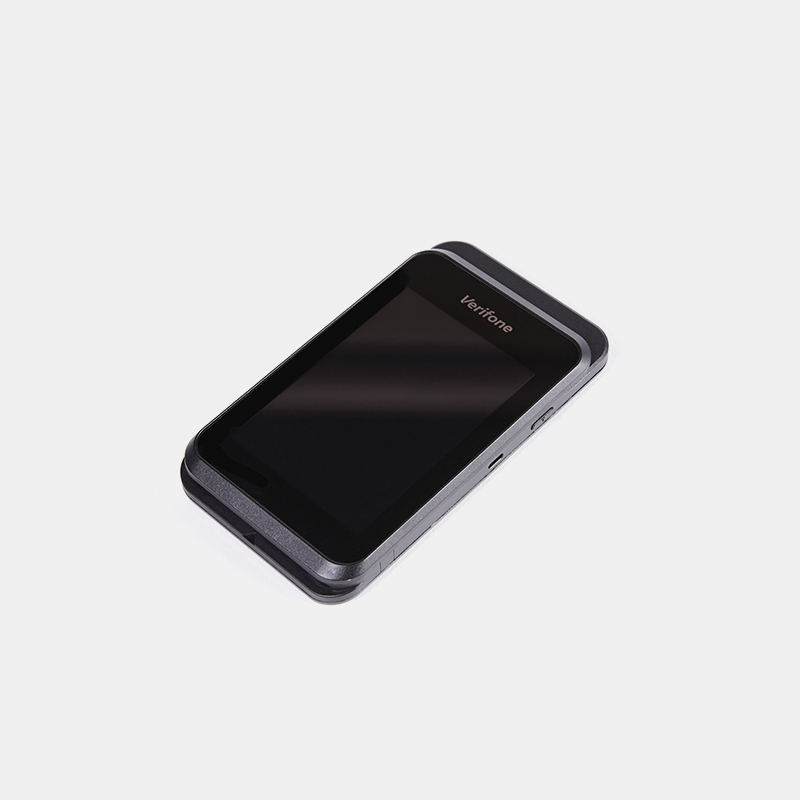 Verifone e280
The Verifone e280 is a small, versatile, cost effective EMV device that can be attached to the iPad case for mobile ordering and payment. The device allows for tip and PIN entry and works over Bluetooth or WiFi.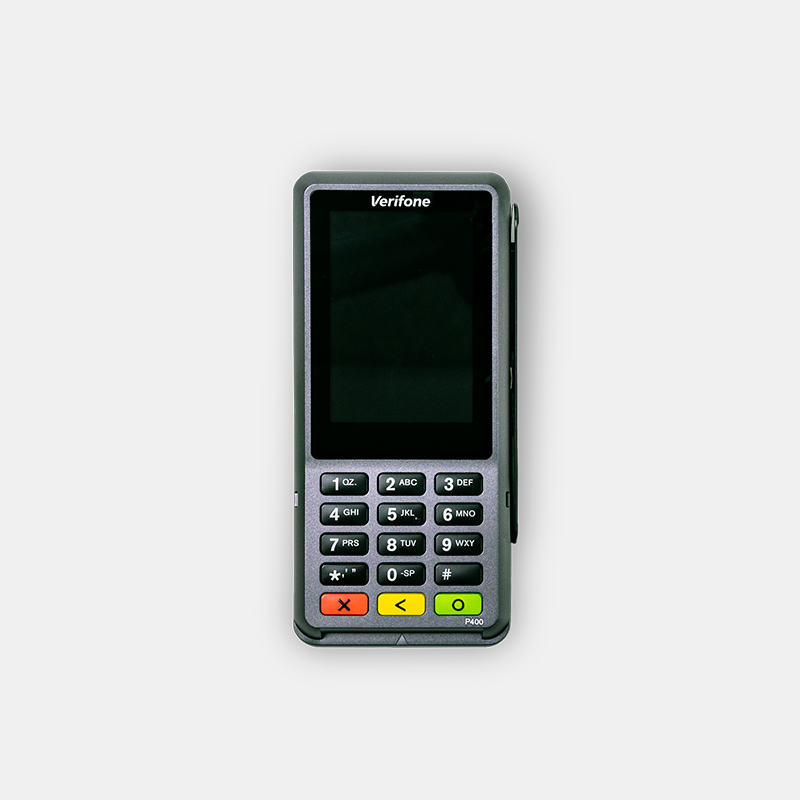 Verifone P400
Get an EMV-compliant, mobile wallet-ready payment terminal.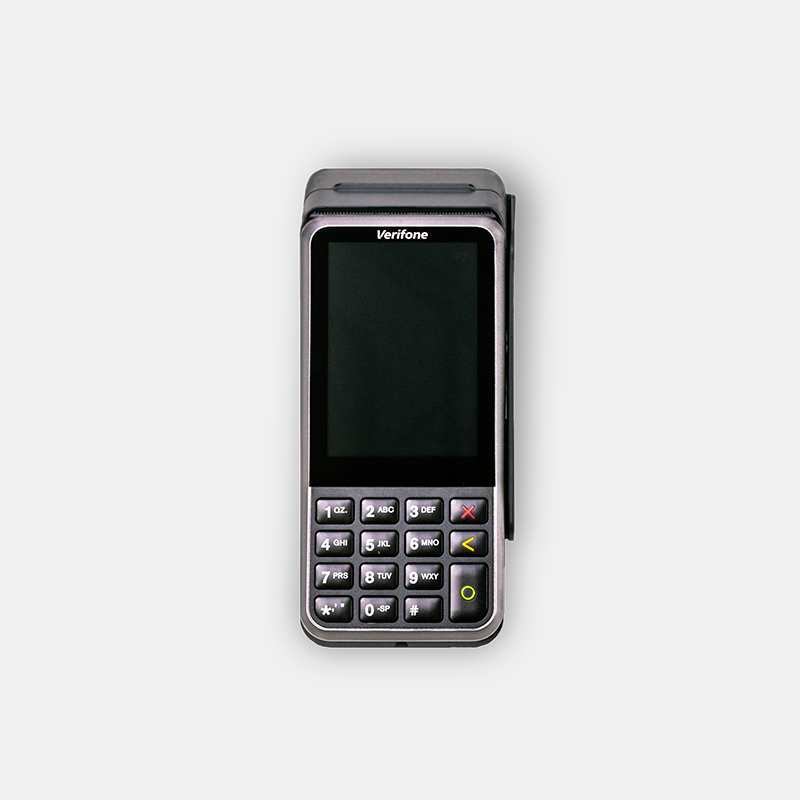 Verifone 400m
Process transactions quickly with a fast, compact portable payment device with a built-in receipt printer.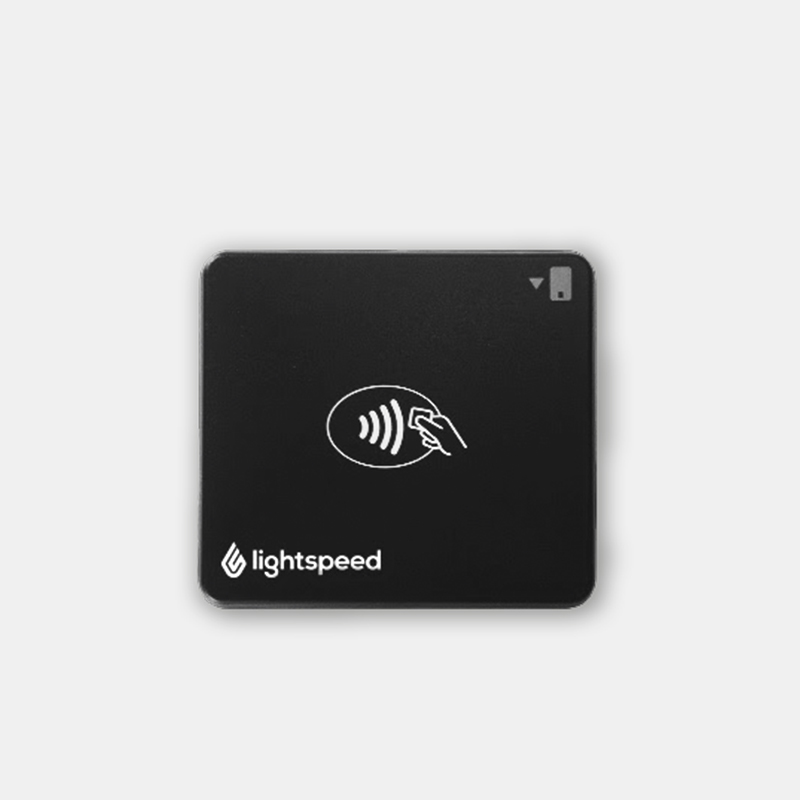 Mobile Tap BBPOS Chipper 2X BT
Tap, chip and swipe your way to mobile and contactless payments with the Mobile Tap terminal.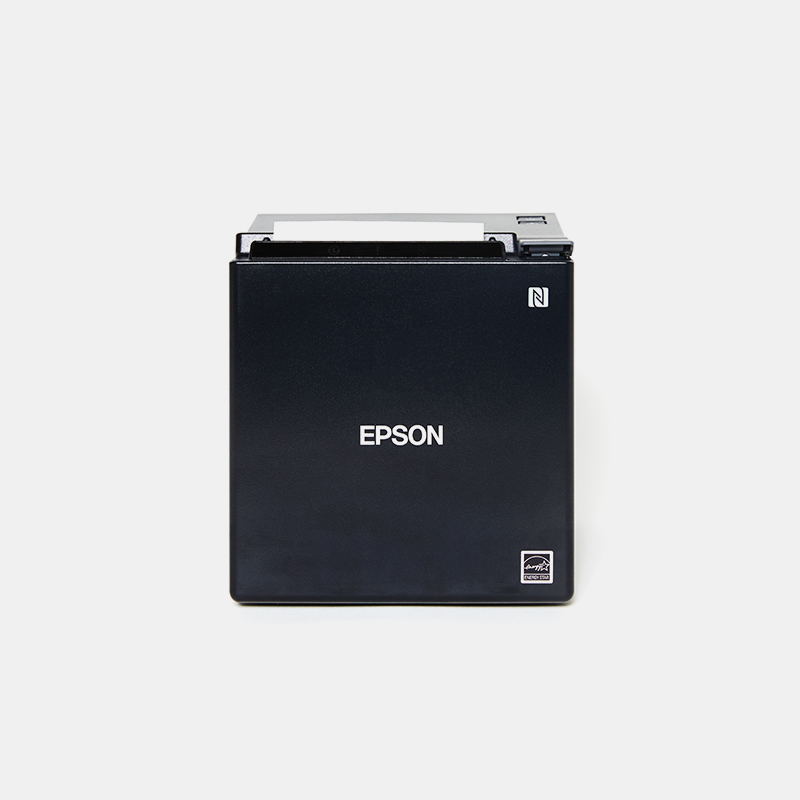 Epson TM-M30II-NT Receipt Printer
A receipt printer with a simple and compact design, the Epson TM-M30II-NT offers enhanced connectivity with a lightning to USB experience with options for LAN network configuration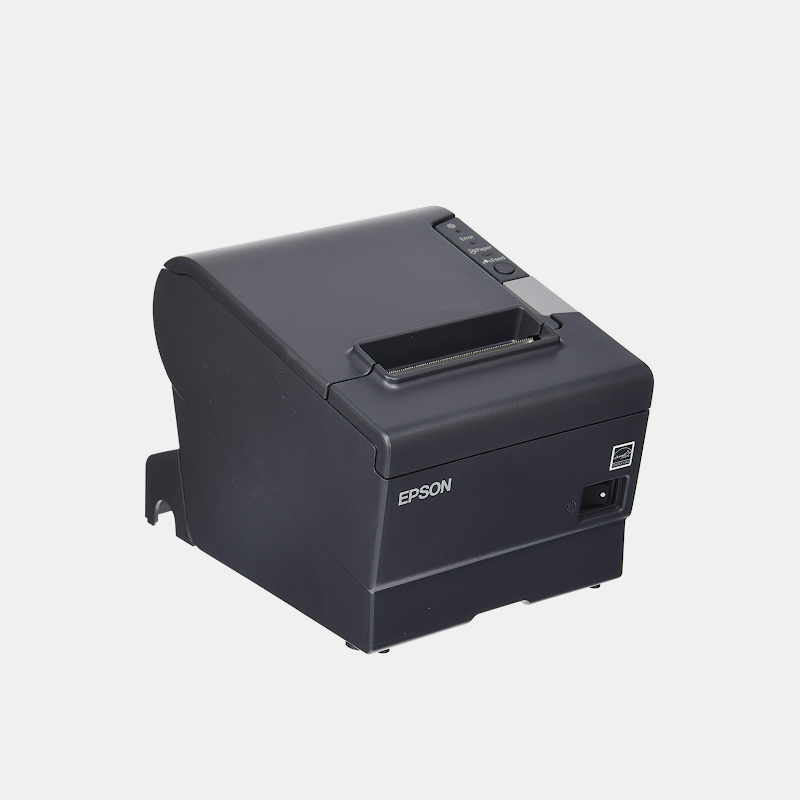 Epson TM-T88V Thermal receipt printer
Print at 300mm/sec to keep up with the demands of a fast-paced work environment with the Epson TM-T88V thermal receipt printer.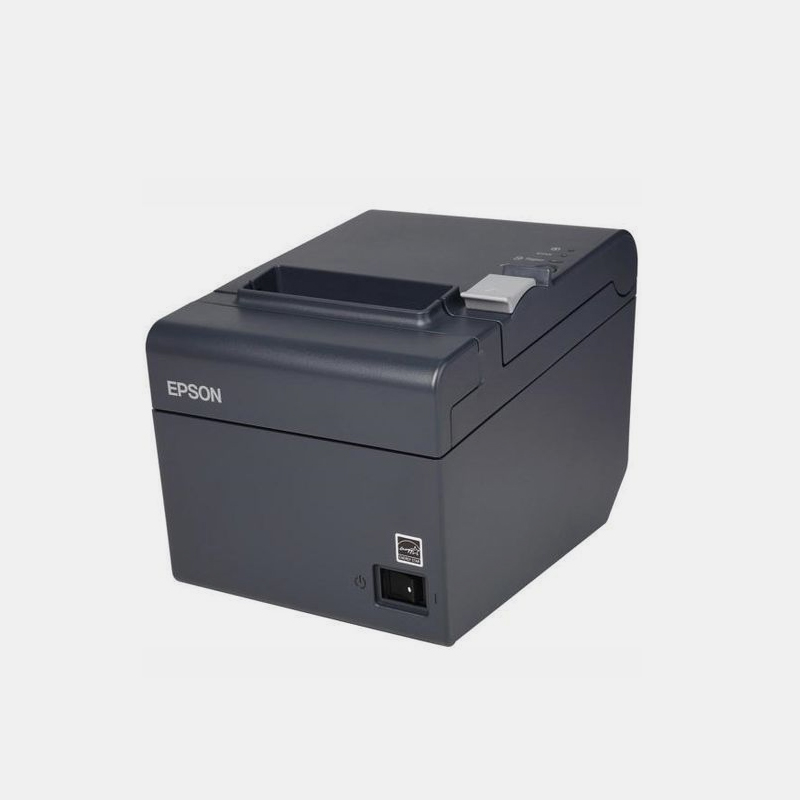 Epson TM-T20II Receipt printer
Epson's cost-effective TM-T20II is fast, reliable, supports dual interfaces and offers print options that reduce paper usage up to 30%.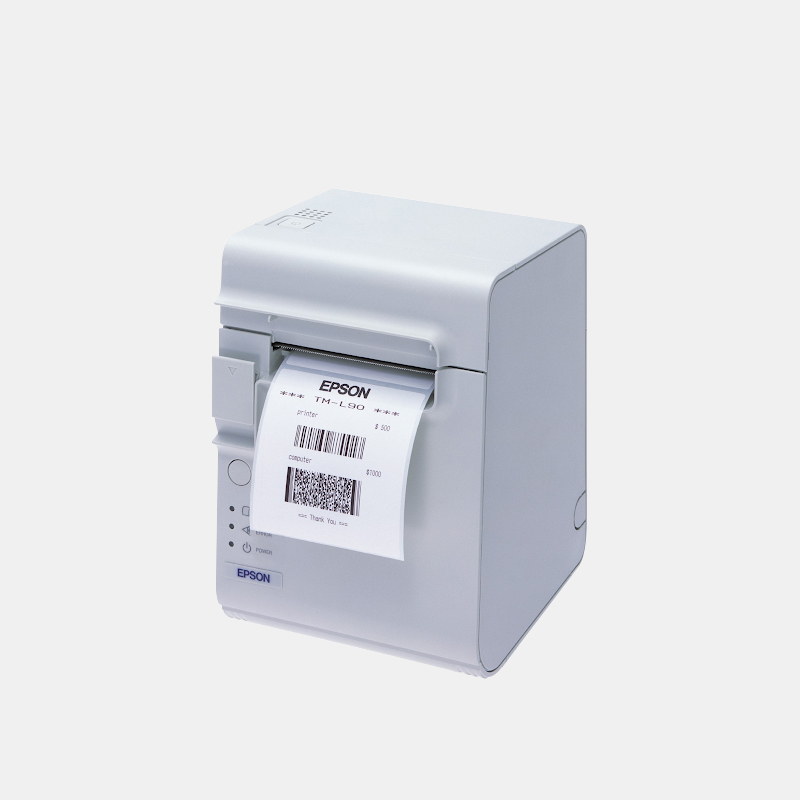 Epson TM-L90II LFC Thermal label printer
This versatile, liner-free Epson TM-L90II LFC printer comes with a label sensor, back-feed functionality and up to 47% usage reduction.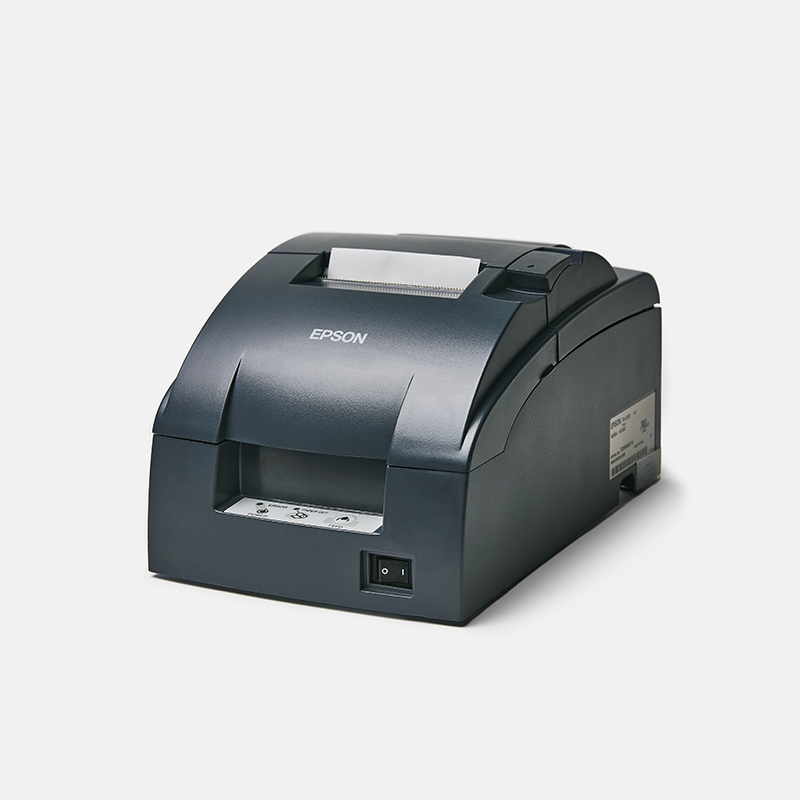 Epson TM-U220B LAN Kitchen Printer
Specifically designed for fast-paced and humid kitchen environments, Epson TM-U220B LAN Kitchen Printer prints at high speed and is resistant to heat and grease.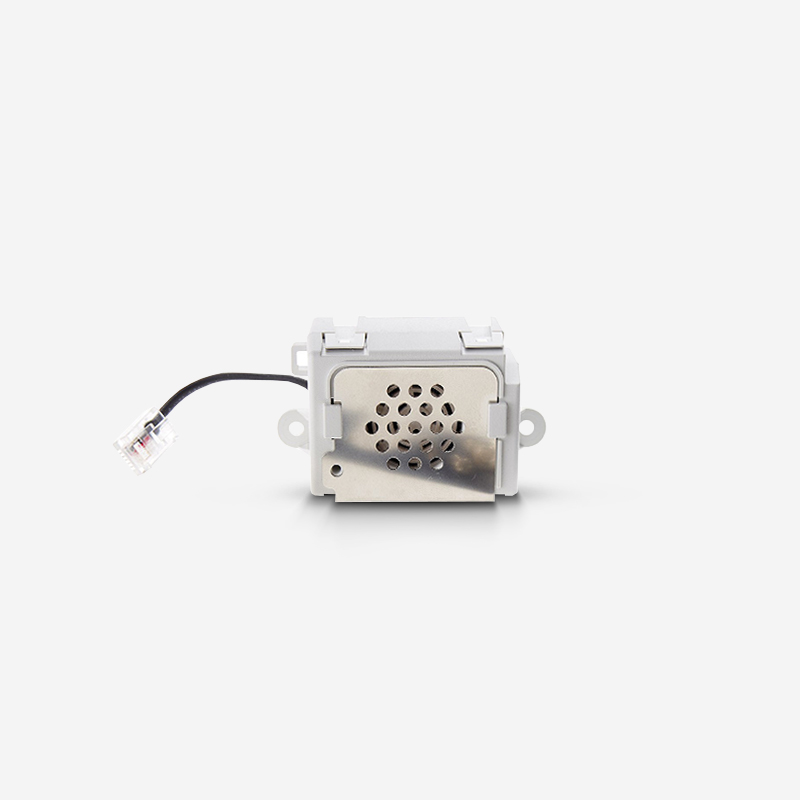 Kitchen buzzer
Best for high noise environments, the kitchen buzzer (39594001) connects to your kitchen printer, alerting cooks when a new order comes in.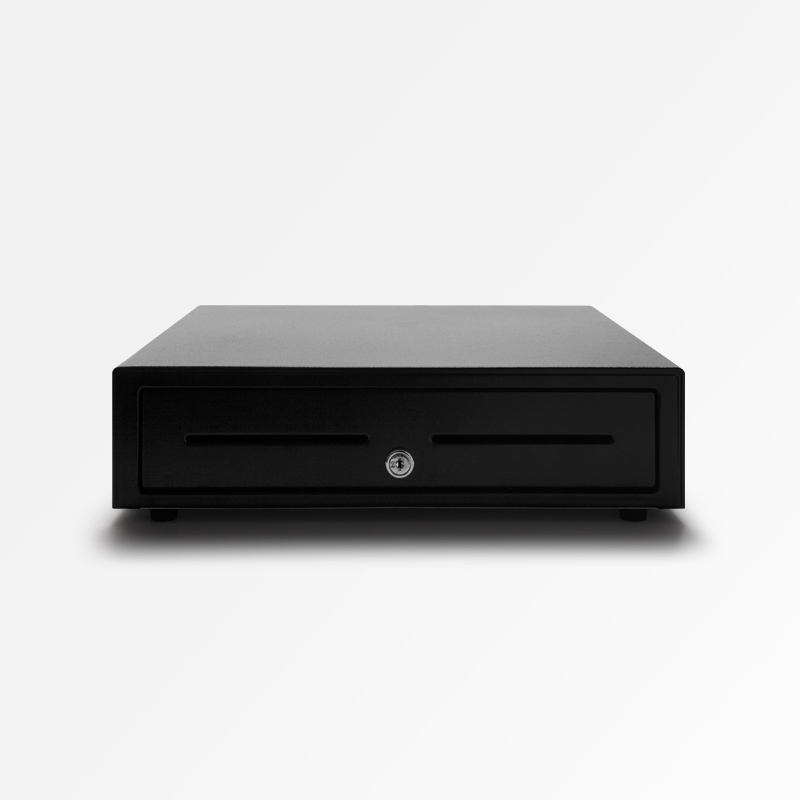 APG Minota Cash Drawer
The APG Minota provides operators with a sleek cash drawer design that boasts a robust till, security lock functions and a hard-wearing inner drawer.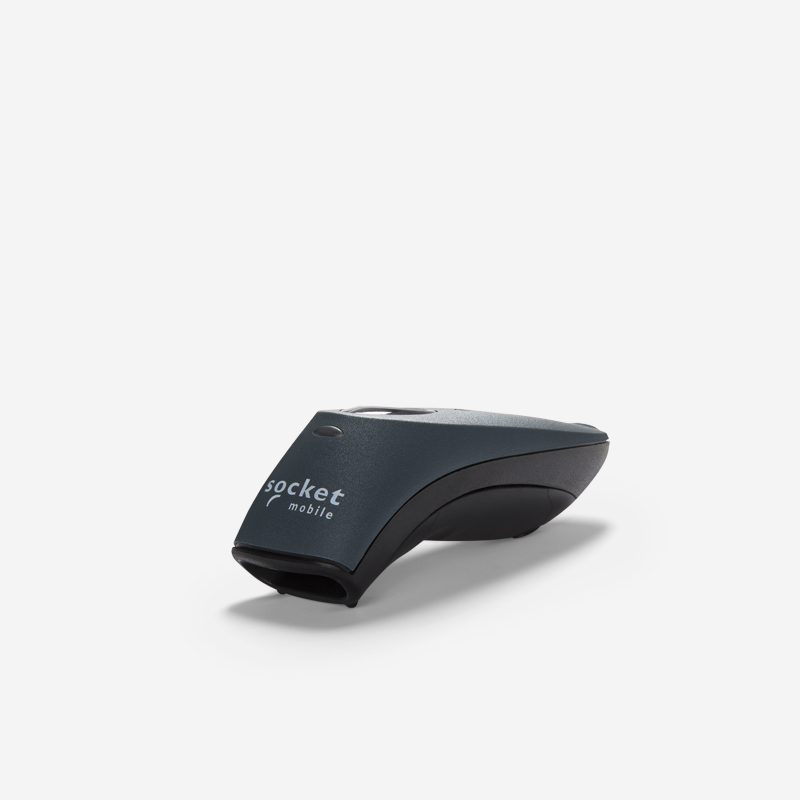 Socket Bluetooth 7Ci Barcode Scanner
Get low cost 1D wireless barcode scanning without sacrificing performance with the Socket Bluetooth 7Ci scanner.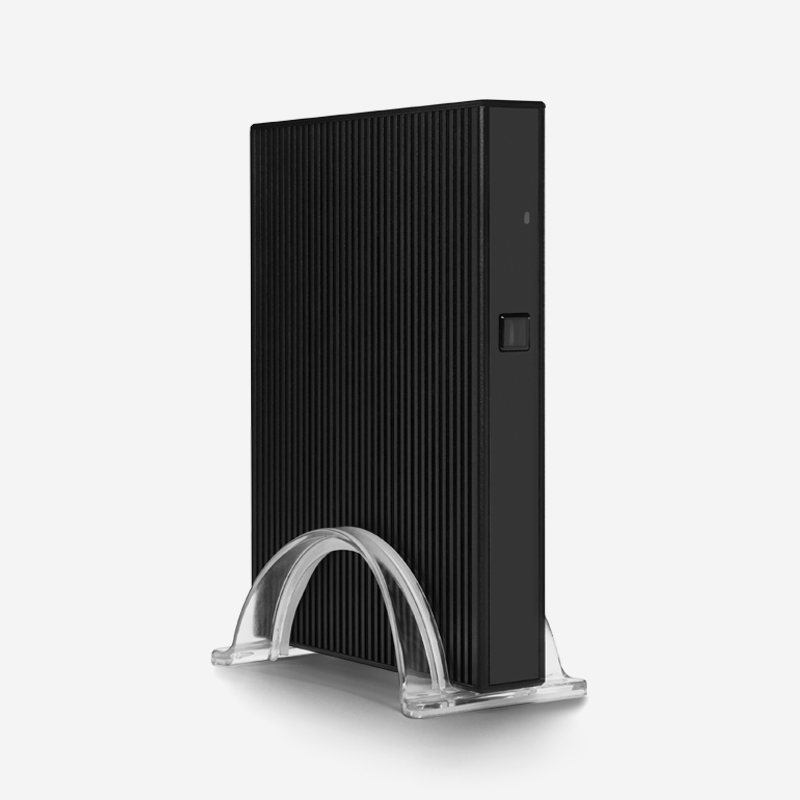 Lite Server
The Lite Server maintains a local database and continually backs up your data to Lightspeed's servers, so you never miss a beat.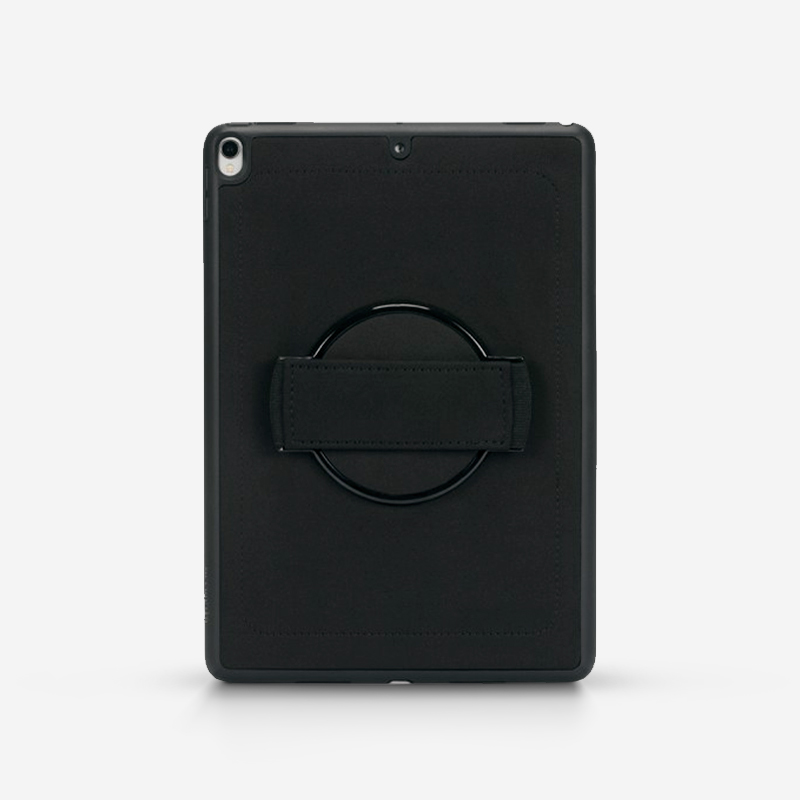 iPad Mobile Case
Protect your gear from the daily spills and falls with this specially designed iPad mobile case for restaurant staff.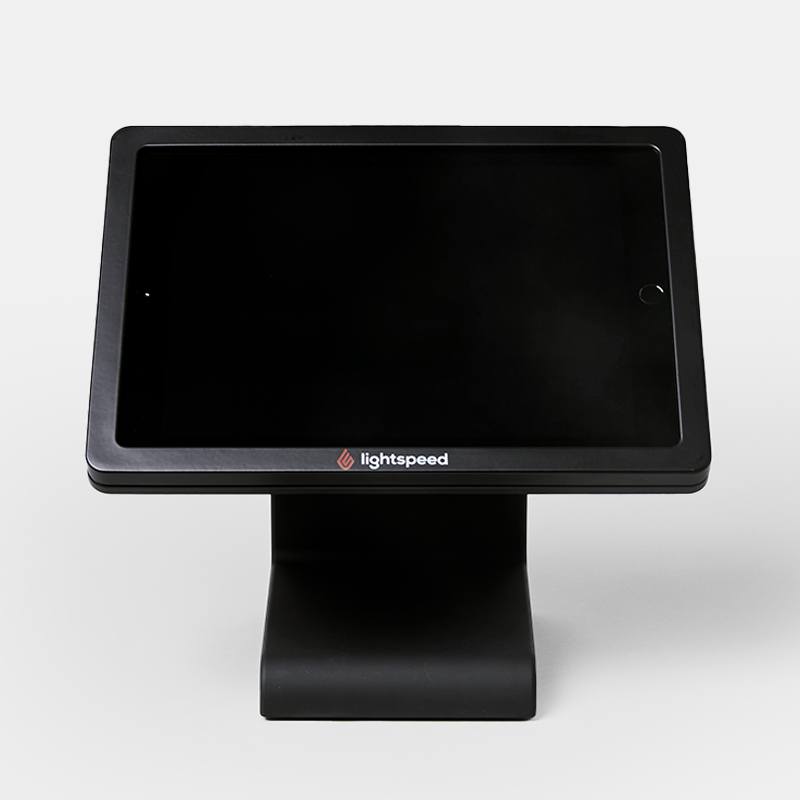 iPad Stand Vault
Mount your iPad hardware securely with the iPad stand.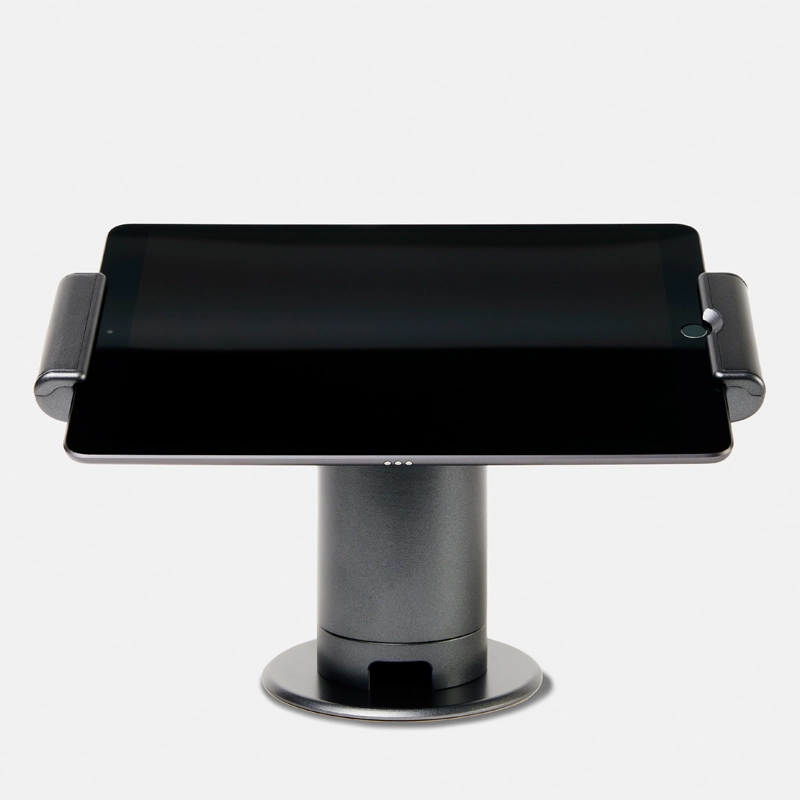 Proper Stand
Mount your iPad hardware securely with the proper stand.
For the full list of Lightspeed supported hardware, please visit our help center for more detailed information.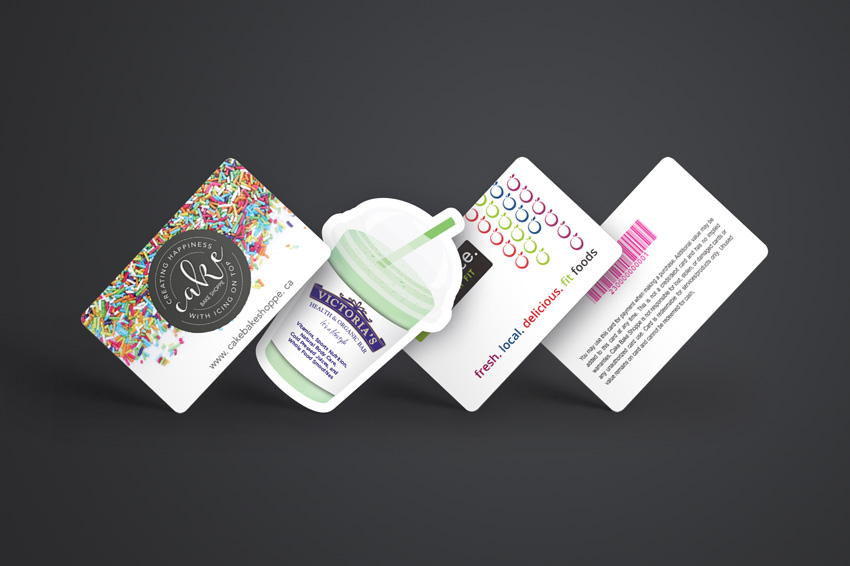 Looking for branded gift cards?
Design your own and get them shipped straight to your door.