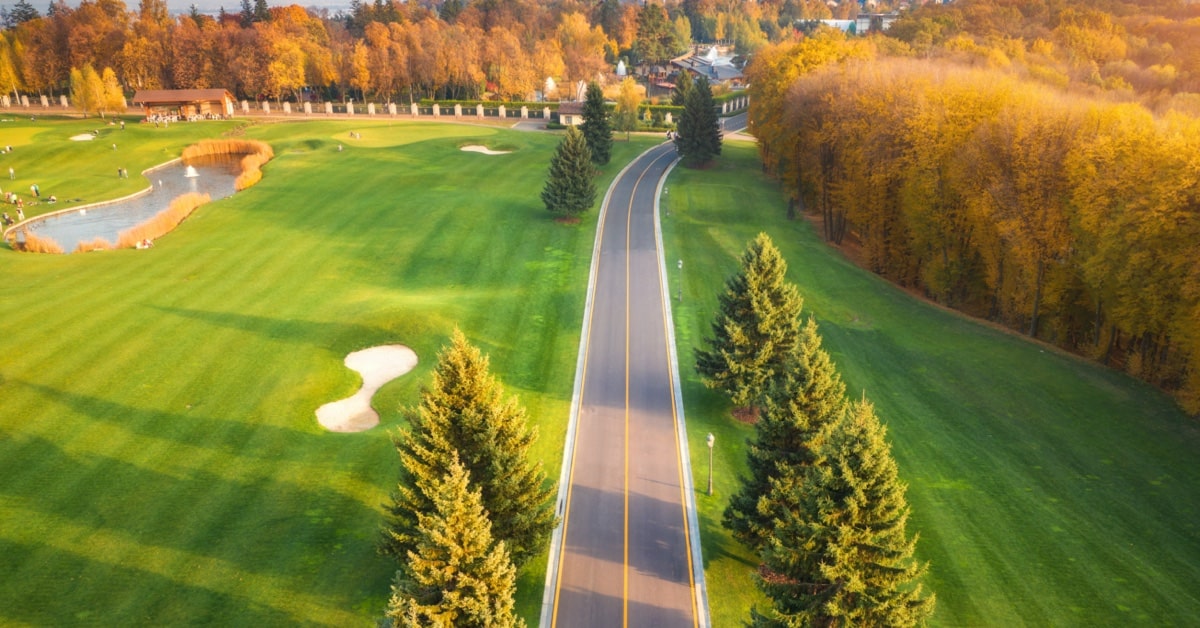 There are 23.8 million golfers in the United States alone. This is a relatively large market that you can capitalize on by buying a golf course. That being said, 737 golf facilities have closed since 2011, so success is not a given. Blindly running into ownership of a golf course can often be very risky, so you need to carefully select where you invest your money and how you operate your course.
Before spending millions of dollars on a property, you should ask these 12 questions:
The Golf Management Software Buyers Guide
We created this handy guide to help you know what exactly to look for when searching for a golf management system.
1. What are the first business steps?
If you're buying an existing golf operation, it's very likely that all of your legal paperwork is already in place and any necessary document have been filed. Be sure to go through everything to make sure the previous owners didn't miss out on anything. A lawyer will come in handy here as they'll ensure you that everything is in order.
Different regions will have different laws governing the operation of a golf course, you'll need to get all of the permits and licenses necessary, including the permits to serve food and alcohol.
Many golf courses that are on the market have been under-performing for some time. Take a look at how the previous management was running the operation, including how they handled:
Marketing
Maintenance
Customer service
Day-to-day operations
Memberships
Food and beverage operations
Staffing
Once you've evaluated all of the aspects of the previous operation, you need to make a detailed business plan that takes into account all of the improvements that need to be made. A golf course consultant will be very helpful here as they'll be familiar with what changes need to be made to ensure success.
2. How will you make money?
If you're considering buying a golf course, knowing how you'll make money is probably your main concern. Maximizing each revenue stream is key to getting a good return on your investment.
Private, semi-private, and public courses all make money in different ways. Private clubs will focus more on selling memberships and then bringing those members back year after year. Public courses will focus mostly on selling green fees, reaching new players, and keeping existing customers coming back weekend after weekend.
When it comes to your pro shop, you need to at least sell the essentials like balls, gloves, and tees. You can charge a high price for these products because of how convenient your location is to golfers who lost, forgot, or ran out of them. Golf cart and club rentals are also a staple revenue channel for golf courses.
If you've got a large enough pro shop, you can expand your offerings to include equipment and merchandise. Constantly analyzing which products perform best is key to maximizing profits and minimizing losses. By knowing which products your customers prefer and which ones are making the most money, you'll be able to keep your shelves stocked with the best items and drop the loss leaders.
Lessons are a great way to generate some extra revenue while bringing in new golfers and growing the game. The golf professionals you hire need to not only have an in-depth understanding of the sport but also have amazing teaching skills. Offering lessons for kids and groups will introduce a family environment to your operation, create long-lasting customer relationships, and grow the game as a whole.
3. Will you be selling food?
Food sales can be a great way to grab some extra revenue from your visitors while offering a more complete experience that will entice those customers to keep coming back. Buying an existing golf course usually means that buildings will already be in place on the property. However, you can always build a new clubhouse or expand any current buildings if there's a large enough market to drive enough revenue.
In this case, you may want to run a full-fledged restaurant and bar. Avid golfers will often make an entire day out of visiting your operation, so they'll want to finish off their experience with a great meal and a cold drink in an enjoyable environment. The interactions that people have with each other, your clubhouse, and your staff will create a fun and relaxed atmosphere and build a culture around your golf course.
For smaller operations that will still bring in a decent amount of golfers, you may want to look at operating a snack bar with quick and less expensive food and beverage items. Operating a snack bar will save you staffing and food costs. This doesn't mean that you only need to offer hot dogs, chips, and beer at your snack bar though, you can still take a higher-end approach that offers an elevated experience without the headache of a full restaurant.
4. Where will your golf course be located?
Businesses in the service sector need to worry about where they're located. A golf course needs to be close to as many current and prospective golfers as possible so it can take its share of the largest possible market, without being in an area that is too competitive to stand a chance. To pick a location, you'll need to look at a number of factors, including:
Population density
The number of other courses
The number of golfers
The number of people you can target to play golf for the first time
Weather conditions
Seasonality
Tourism
Demographics
Accessibility from major roads
Golf trends in the area
Once you're equipped with all of this information, you'll have a better idea of how many people you can get out onto your fairways, the prices you can charge and if you'll be able to turn a profit. Consider looking at market reporting from industry data experts like The Sagacity report.
5. How should you go about making the acquisition?
If you're not a seasoned golf management expert, get the help of someone who is. Golf course consultants know the industry inside and out and can help you make the best business decisions at every stage of your journey. They'll also have a good feel for the local market and how to attract golfers in that area. The fees that a consultant will charge you will be a lot smaller than the losses you incur by making a bad decision.
You can also look at working with a management company. They'll be able to guide you through every step in the process and make sure that you're making the decisions that will make you the most money. Be careful when you select which company you partner with; you want someone who understands your local market without being in direct competition with another one of their clients.
6. What kind of costs will you incur?
Buying an existing golf course is often less expensive than building one from scratch, but you need to carefully evaluate the design of the course and its systems. If the previous owner decided to cut costs on important areas, you might be the one to take the financial hit.
If the land that you acquire isn't already a golf course, you'll need to hire a team to design and build the course. This will cost a lot of money, but any cutting corners will lead to massive headaches. Poor architecture, insufficient irrigation, and bad agronomy systems will seriously hurt the experience that you offer your customers and can lead to higher maintenance costs and lower revenue in the long run.
The cost of a business doesn't stop after you acquire it. If you want your golf course to grow, you'll need to constantly invest into it. Customers will keep coming back to your facility if you provide them with the best experience possible, but to do that you'll need to put your money towards things including:
Course maintenance
Your online presence
Staffing
Management tools
Marketing
Maintenance of your buildings (upkeep and cleanliness)
Adding practice facilities, simulators, games
Inventory
Events
Many new business owners make the mistake of trying to minimize every cost. This method may increase your profits in the short-run, but the lack of money flowing back into your operation will lead to a sub-par customer experience and will end up killing your business over time. Putting a lot of money into something that already costs millions of dollars might be scary, but if you're going to get a good return on that investment, you need to make sure you provide customers with a reason to keep coming back and referring you to their friends.
7. Which golf management software will you use?
Selecting the right golf management software for your operation is crucial to your success. Golf courses that use outdated systems or poorly designed new systems are falling behind their more technologically advanced competition. Make sure that you give yourself a head start by choosing a software provider that offers:
Online tee time booking
Customized website and mobile app
Pro shop and restaurant POS
Advanced data collection, analytics, and reporting
Easy to use tee sheet with tons of features
Complete member management
Marketing tools
Integrations with world-class software providers
8. How can you hone your golf management skills?
Even the most experienced golf managers still have things to learn. If you're going to be running a golf course, you'll want to equip yourself with the most knowledge possible by surrounding yourself with learning opportunities. Following the right blogs and social media pages will give you a constant feed of valuable information that you can then apply to your improve your operation.
Joining the NGCOA is the perfect way to network with other golf operators and attend events that will help you learn and become successful. This association is filled with highly experienced people that will give you amazing resources.
Attending merchandise shows is another great way to expand your wealth of knowledge, network with other professionals, and bring improvements to your golf course. These shows allow operators to purchase merchandise, learn about new products, and attend valuable conferences.
9. How will you market your golf course?
If a golf course is up for sale, chances are that it wasn't making a lot of profit. This doesn't mean that you can't breathe new life into the operation, however. With clever marketing, you can retain any previous customers while targeting new segments of golfers and growing your sales. Data analytics are crucial as they'll keep you on top of what's happening and give you insights into customer behaviour.
If you've got your finger on the pulse of your golf course, you'll be able to make day-to-day decisions on where, when, and how you should send out marketing messages. For example, if you notice a lack of public players, you might want to offer golfers in your area a discount on their first round in exchange for their email. You can target them using their emails on platforms like Facebook Ads, which allow you to segment your advertisements based on many aspects, including interests, demographics, and likes.
You also need to set up a personalized and targeted email marketing campaign. Inboxes are crowded, so to separate yourself from all that noise, you'll need campaigns that send personalized and valuable emails to specific people. Generic messages will give you horrible results, but contextually relevant emails will create value and ultimately drive click-rates and sales through the roof.
10. How will you build a great team of employees?
Hiring staff members goes far beyond the interview. You need to think about how you're going to structure the customer experience, and your employees are a major part of that. You need to hire professional, friendly, and knowledgeable staff to give golfers an experience they won't forget.
Sales are also a huge part of your operation, and the performance of your pro shop often relies on the workers. Tracking which employees sell the most of each item is super important, you'll be able to leverage your top performers to train any staff members who need to improve their sales numbers.
11. How will you maintain your current customers and reach new ones?
When you buy a golf course, there's a good chance that you'll acquire a lot of the customers that the previous management had gained. That being said, you'll want to bring improvements to the operation that will impress both new visitors and seasoned guests. Once you give them an amazing first experience, you'll need to keep people engaged with your company to keep them coming back over and over again.
You can implement a loyalty program where you offer incentives to your most loyal customers. You'll encourage people to spend more time (and money) at your golf course instead of at your competition. Brand ambassadors are likely to tell their friends and family about how much they love your course. This word-of-mouth marketing is one of the most influential channels and is a proven way to gain massive amounts of business.
Online marketing is another great way to reach prospective golfers. Social media platforms offer advertising services that can let you target people in your region by their interests, like golf for example. You'll also be able to post a bunch of content to your social media channels, which will keep your business at the forefront of people's minds and create a sense of community.
12. How will you create a community around your course?
Beyond customer loyalty marketing strategies, golf courses have a unique opportunity to create a community by hosting tournaments and events. The key to making these tournaments really enjoyable is in how they are managed. If the participants' tee times are delayed, food isn't ready, and the golfers notice a lack of organization, they won't have a great attitude towards your course.
Tournaments and events need to be used as a way to make people love your facility, not just a way to make money on some weekends. The effort that you put into being a great host will pay off in the long run as you'll keep attendees coming back. Back your tournaments up with a great software platform, and you'll have a much easier time selling spots and keeping the weekend organized.
Buying a golf course takes careful consideration and planning
Once you've considered all of the above points and evaluated where you stand, it's time to make the big decision. Make sure that you do all of the research necessary and consult with the right people to avoid making a mistake. Running a successful golf course is still possible for those who take a smart approach.
Thinking of buying a golf course and making it the best destination in your area? Talk to one of our experts today to discover how Lightspeed Golf can help you create the best golfing experience and stand out from the competition.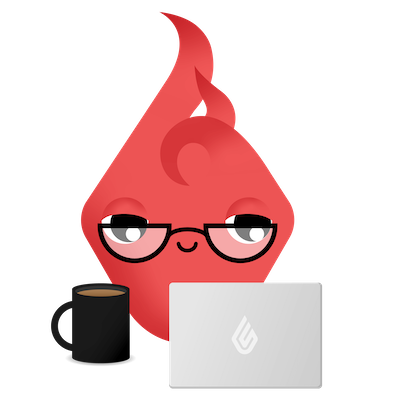 News you care about. Tips you can use.
Everything your business needs to grow, delivered straight to your inbox.