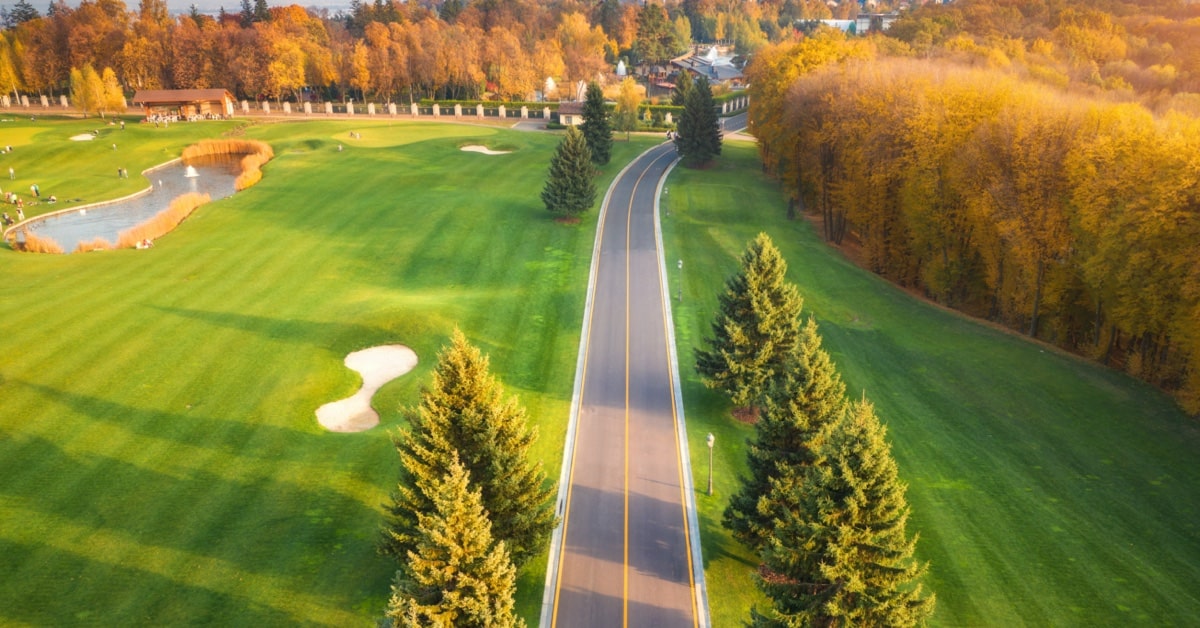 Since the pandemic, golf has been booming in North America. In the United States alone, there are 25.6 million golfers as of 2022, with almost 2,000 golfers per 18 holes. And with rounds trending above pre-pandemic levels and more women, juniors and people of color teeing it up, buying a golf course is an investment worth considering.
That said, blindly running into ownership is very risky, and the margin for error is small. With trends constantly changing, inflationary pressures, the realities of climate change and issues of sustainability, buying a golf course comes with plenty of risk.
Golf courses are living, breathing things that take constant investment to sustain, not to mention dynamic, complex businesses. Before investing millions of dollars on a property, you must carefully select where you invest your money and how you operate your course.
Asking these twelve questions is a great place to start.
Be a future-focused golf course operator
Learn how powerful technology can help you streamline operations, cut management costs, attract young audiences, and improve member services
1. What are the first business steps?
If you're buying a golf course that's already in operation, it's very likely that you've completed all the appropriate legal paperwork and filed any necessary documents.
Be sure to go through everything to make sure the previous owners didn't miss out on anything. A lawyer is essential at this stage to ensure everything is in order.
Different regions will have different laws and requirements governing golf course operation. Crucially, you'll need to get all of the permits and licenses necessary, including the necessary permits to safely serve food and alcohol.
Pro tip: Want to go the extra mile? Apply for a Better Business Bureau accreditation to prove your operation is committed to honesty, quality and integrity.
Performing a full audit
If you're taking over a golf course that's on the market, chances are there are elements of the operation that are lacking or underperforming. It's important to do a complete audit of the previous operation to assess how they handled:
Marketing
Maintenance and greens keeping
Customer service
Day-to-day operations
Memberships and loyalty programs
Food and beverage operations
Staffing and employment
From there, work with your sales, marketing, accounting, golf operations and greenkeeping teams to create a detailed business and operational plan that maps out a better path forward.
A golf course consultant will be very helpful here as they'll be familiar with what changes need to be made to ensure success.
2. How will I make money after buying a golf course?
If you're serious about buying a golf course, maximizing each of your revenue streams and running an efficient operation is essential. Private and public courses all make money in different ways:
Private clubs focus more on periodically selling memberships, creating waiting lists and retaining memberships year after year.
Public and semi-private courses focus on selling green fees, driving pro shop revenue, marketing their service offering to new players, and keeping existing customers coming back week after week to enjoy the course and the amenities it offers.
Let's have a look at some of the ways public courses drive revenue and some general advice on how to approach each of them.
Selling and setting green fees
Setting the appropriate green fees comes down to:
Critically evaluating the quality of your service offering
Understanding how your course stacks up to others in the area
Understanding your target customer and what they are willing to pay
Covering maintenance and operating costs while turning a profit
If you're looking to charge at a higher price point, it's crucial to deliver at a standard that justifies it both on and off the course. It takes excellence from every team, from hospitality and customer service to grounds crews and kitchen staff.
And while all golf courses should aim to deliver an excellent customer experience no matter what they charge, this is especially true for courses charging weekend golfers elevated prices for 18 holes.
Online booking: This point is crucial. Investing in a solid online booking engine that allows golfers to book times 24/7 is essential for successful courses.
Driving pro shop revenue
After buying a golf course, it's important to have vision and think differently. Rather than treat your golf pro shop like any other, think of creative ways to turn into a revenue driver, rather than a place where golfers simply come to check in.
Create an omnichannel retail experience: Invest in golf POS software that allows you to sell your products online and in store. eCommerce is a powerful tool you can leverage to sell tee times, apparel, equipment and more.
Study your pro shop layout and create a space that showcases amazing products, that's easy to navigate and is appealing to the eye.
Allow customers to try before they buy. Create a club testing program that lets golfers try out demo clubs, install dressing rooms and more. Ultimately, you want your pro shop to feel like a dynamic retail space.
Encourage and empower your staff to deliver amazing customer service. Invest in product education, brand differentiation, hire a club fitter, etc.
Stock great products, stay on top of trends, price strategically and shrewdly monitor your inventory. Visit golf shops, attend merchandise shows and survey customers to find out which products to hone in on.
Run regular promotions, sales, demo days and contests to keep your pro shop inventory top of mind for members and weekend golfers.
Leverage your golf professional
Lessons are a great way to generate some extra revenue while bringing in new golfers and growing the game. The golf professionals you hire need to not only have an in-depth understanding of the sport but also have amazing teaching skills.
Offering lessons for kids and groups will introduce a family environment to your operation, create long-lasting customer relationships, and grow the game as a whole.
Some other revenue generating ideas to consider:
Create an amazing driving range experience and monetize accordingly
Build a golf simulator business at your course to drive revenue in the off season
Have extra space? Install a 9 or 18-hole putting course on your property. Don't think novelty mini-putt, think real grass, real breaks and a fun routing that will entertain beginners and experienced golfers.
3. What will my food and beverage operation look like?
A quality food and beverage operation can be a great way to drive revenue from your visitors while offering a more complete customer experience that can drive loyalty.
Buying an existing golf course usually means that buildings will already be in place. However, you can always build a new restaurant, add a halfway house or expand any current buildings if it fits with your vision.
No matter the service you offer, serve to a high standard
There is no one-size-fits-all approach to golf course restaurants. Food and beverage operations can easily operate at a loss if you aren't careful or committed to a strategy. As a result, it's important to create an excellent operation that works for you, your market and your business plan.
Consider the following food and beverage preferences from golfers we surveyed in our Golf Industry Trends Report:

The absence of a clear-cut winner here indicates that the type of food and beverage service(s) you offer matters less than the quality of the service(s).
Restaurant and bar
Looking to run a larger operation and go the distance? You may want to open a full-fledged restaurant and bar. The experiences that golfers have in your restaurant, as well as the food they eat and service they receive will go a long way towards shaping their overall experience of your golf facility, so get it right! It doesn't have to be fancy or refined, it just has to work.
Regardless of what you do, your restaurant and bar cannot be an afterthought. Given the thin margins, you'll want to do everything you can to set up your restaurant to drive revenue.
Create a great atmosphere that speaks to your facility as a whole
Craft an efficient, repeatable, sustainable menu that your staff can get behind
Think local with food and drink
Don't just focus on golfers; try to see your restaurant as a community spot where people want to come regardless of golf
Snack bars, cart service and halfway houses
Looking to open something less complicated than a full bar and restaurant? Create a snack bar or halfway house with quicker, easier food and beverage items.
Operating a snack bar will save you staffing and food costs. That said, this doesn't mean that you only need to offer hot dogs, chips and beer (though you certainly can, if that's what your customer base wants).
You can also take a creative, more premium approach that offers an elevated experience without the headache of a full restaurant.
Further reading:
4. Where will my golf course be located?
Any business in the service sector needs to place a premium on location. A golf course needs to be close to as many current and prospective golfers as possible so it can take its share of the largest possible market, without being in an area that is too competitive to stand a chance.
During the process of buying a golf course, you'll need to do your research and dig into a number of factors to the find the right location:
Population density
The number of other courses in the area
Golfer demographics and addressable market
Weather and seasonality
Tourism
Accessibility from major roads
Golf trends in the area
Once you're equipped with all of this information, you'll have a better idea of how many people you can get out onto your fairways, the prices you can charge and if you'll be able to turn a profit. Consider looking at market reporting from industry data experts like Sagacity.
It's also important to consider reports and data from third-party industry organizations like the National Golf Foundation for up-to-date information on participation at the state and national level, golfer demographics, occupancy data and more.
5. How should I go about acquiring a golf course?
If you're not a seasoned golf management expert, get the help of someone who is. Golf course consultants know the industry inside and out and can help you make the best business decisions when buying a golf course and beyond.
They'll also have a good feel for the local market and how to attract golfers in that area. The fees that a consultant will charge you will be a lot smaller than the losses you incur by making a bad decision.
You can also look at working with an established golf course management company. They'll be able to guide you through every step in the process and make sure that you're making the decisions that will make you the most money.
Be careful when you select which company you partner with; you want someone who understands your local market without being in direct competition with another one of their clients.
6. What costs are associated with buying a golf course?
Buying a golf course that's already built and established is generally less expensive than building one from scratch. That said, it's important to carefully evaluate the design and infrastructure of any course before taking over. If the previous owner decided to cut costs on important areas, you might be the one to take the financial hit.
If the land that you acquire isn't already a golf course, you'll need to hire a team to design and build the course. Depending on the type of course you build, this will take a significant investment.
Poor architecture, insufficient irrigation, and bad agronomy systems all affect the experience that you offer your customers, lead to higher maintenance costs and eat into revenue.
Overhead costs
The cost of a business doesn't stop after you acquire it. If you want your golf course to grow, you'll need to find ways to scale and diversify or improve your service offering.
Customers will keep coming back to your facility if you provide them with the best experience possible, but to do that you'll need to put your money towards things including:
Course maintenance and infrastructure
Staffing
Management tools
Marketing
Online presence
Maintenance of your buildings (upkeep and cleanliness)
Adding practice facilities, simulators, games
Inventory
Events
While constantly trying to minimize costs can increase profits in the short-run, the lack of money flowing back into your operation will lead to a subpar customer experience and stagnant growth.
Investing money into something that already costs millions of dollars is daunting, but if you're going to get a good return on that investment, you need to make sure you provide customers with a reason to keep coming back.
7. Which golf course management software should I use?
Selecting the right golf course management software for your operation is crucial. Outdated systems, as well as poorly designed new ones, can't keep up to more versatile software that automates daily tasks, simplifies operations and helps drive revenue. From simplifying booking and transactions to accessing data tracking which employees sell the most.
Make sure that you give yourself a head start by choosing a software provider that offers:
Online tee time booking
Customized website and mobile app
Pro shop and restaurant POS
Advanced data collection, analytics, and reporting
Easy to use tee sheet with tons of features
Complete member management
Marketing tools
Integrations with world-class software providers
8. How can I be a better golf course owner or operator?
Even the most experienced golf managers still have things to learn. If you're buying a golf course, you'll want to equip yourself with the most knowledge possible by surrounding yourself with learning opportunities.
Joining the NGCOA or the NGCOA of Canada is the perfect way to network with other golf operators and attend events that will help you learn and become successful. This association is filled with highly experienced people that will give you amazing resources.
Be on the lookout for more regional owners associations to engage and network with golf courses in your area.
Attend trade shows and merchandise shows to learn and network with other professionals.
Lean on the solid team of professionals you hire: from GMs and club professionals, to marketing managers, greenskeepers, operations specialists and more.
9. What's the best way to market my golf course?
So much of the success of buying a new golf course comes down to breathing new life into the operation. And of the most surefire ways to do this is with a fresh, calculated branding and marketing strategy.
Branding
Conceiving, setting up and sticking to a distinct brand identity is essential for new golf course businesses. Essentially, good branding comes down to:
Knowing your business and your facility
Establishing a personality, look and feel that capture and convey your course as clearly and effectively as possible
Being consistent in the use of this signifiers in all your marketing materials
From course logos and image styling to photos, videos, website and ad copy, understanding how you want your facility to come across and maintaining consistency is crucial in establishing a unique brand.
Setting all this up can be harder than it sounds and can take some outside-of-the-box thinking. If you need help with this, there are third-party marketing consultants you can lean on to help you knock it out of the park.
Marketing
There are so many tips, tricks and nuances that go into marketing your golf course effectively, especially when you are taking over from another operation.
For a great overview of many of the different marketing strategies you should put into practice, check out our blog post: Creative Golf Course Marketing Strategies to Try.
That said, here are some musts:
Email Marketing: Build an email list, create targeted email marketing campaigns, send personalized, contextual and engaging emails
Paid Social Media: Open business accounts on various social platforms, run static and video ads, create campaigns, track performance
Organic Social Media: Post on various social platforms, create content about your course, promote events, engage with followers, drive traffic to your website
Partner Marketing: Partner with golf brands, businesses and firms within the community for cross-promotional opportunities
10. How should I build my team?
Hiring staff members goes far beyond the interview. You need to think about how you're going to structure the customer experience, and your employees are a major part of that. You need to hire professional, friendly, and knowledgeable staff to give golfers an experience they won't forget.
11. Is there an easy way to maintain and grow my customer base?
When you buy a golf course, there's a good chance that you'll acquire a lot of the customers that the previous management had gained. However, you'll want to bring improvements to the operation that will impress both new visitors and seasoned guests.
Once you give them an amazing first experience, you'll need to keep people engaged with your company to keep them coming back over and over again.
Implement a loyalty program where you offer incentives to your most loyal customers. You'll encourage people to spend more time (and money) at your golf course instead of at your competition.
These course ambassadors are likely to tell their friends and family about how much they love your course. Word-of-mouth is still one of the most effective means of marketing and is a proven way to gain steady amounts of business.
12. How do I create a golf course that values community?
Beyond customer loyalty marketing strategies, golf courses have a unique opportunity to create a community by hosting golf tournaments and events.
The key to making tournaments and events enjoyable is how they are managed. If the participants' tee times are delayed, food isn't ready, and the golfers notice a lack of organization, they won't have a great attitude towards your course.
Tournaments and events need to be used as a way to make people love your facility, not just a way to make money on some weekends. The effort that you put into being a great host will pay off in the long run as you'll keep attendees coming back.
Back your tournaments up with a great software platform, and you'll have a much easier time selling spots and keeping the weekend organized.
Buying a golf course takes careful consideration and planning
Once you've considered all of the above points and evaluated where you stand, it's time to make the big decision. Make sure that you do all of the research necessary and consult with the right people to avoid making a mistake. Running a successful golf course is still possible for those who take a smart approach.
Thinking of buying a golf course and making it the best destination in your area? Talk to one of our experts today to discover how Lightspeed Golf can help you create the best golfing experience and stand out from the competition.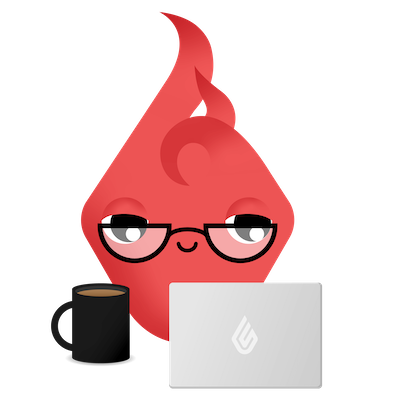 News you care about. Tips you can use.
Everything your business needs to grow, delivered straight to your inbox.