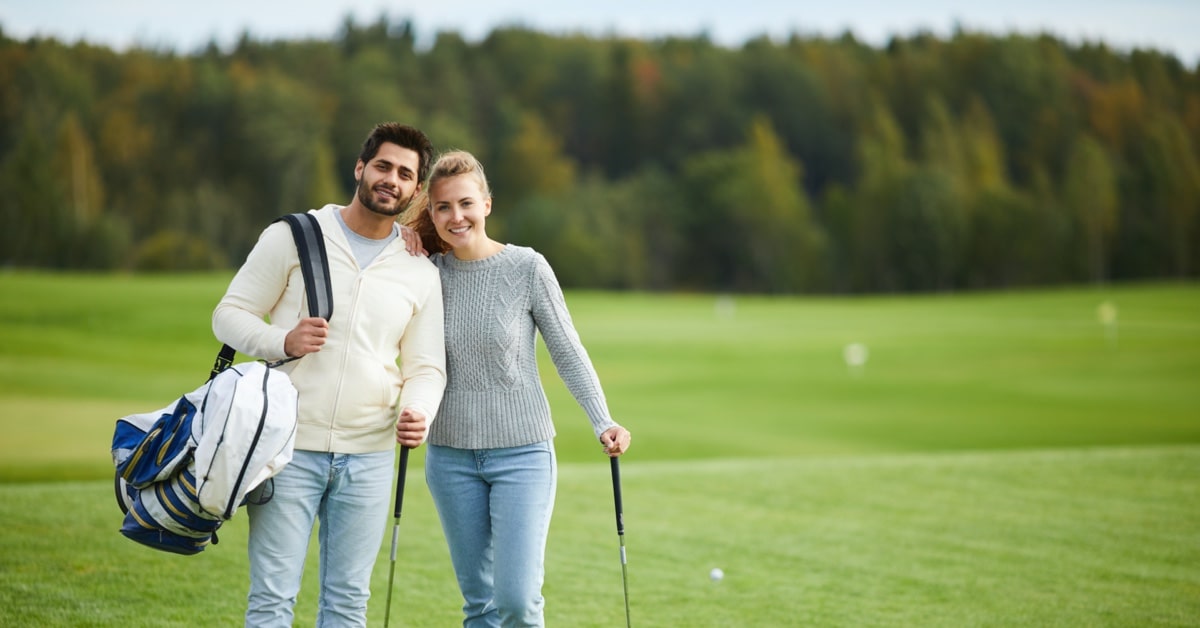 Word-of-Mouth is by far the most influential marketing channel. People value referrals from their friends and family much more than the messages that the businesses themselves send out. In fact, according to a study conducted by Nielsen, 92% of consumers around the world say they trust earned media, such as recommendations from friends and family, above all other forms of advertising. The study also found that 70% of consumers trusted online reviews, making these reviews the second most trusted source.
So, what does this all mean for golf course managers? Clearly, the focus needs to shift from pure sales messages to marketing strategies that encourage customers to talk about your course in a positive light. To achieve this, you first need to create loyal customers, and in turn use those relationships to generate word-of-mouth marketing.
Loyal customers are your best ambassadors
The first part of implementing a WOM strategy is creating loyal brand ambassadors by providing an excellent service. You need to create a great experience at your golf course, from the time people book their round until the time they leave your parking lot.
Your booking process should allow golfers to book however they want, whether it be online, in app, over the phone, or in-person. You'll then need to back that up when they actually visit your course. Friendly staff, clean restrooms, manicured grounds, and great food are all major contributors to the attitudes that will be formed about your operation.
You should strive to create a community around your golf course, instead of just having a business. To achieve this, you need to engage with your customers both online and in-person. Make sure that you remain active on social media and that your employees provide warm and friendly service to everyone who walks through your doors.
Loyalty rewards programs can be used to incentivize online reviews. With a loyalty program you can give rewards points to customers who share their experience with their followers online or that leave a review. Not only do you give back to your best customers, but you also get the word out about your golf course.
Use your social media followers to create exposure
Growing your social media following is a really tough task. You could pay to advertise your page, but you can also get free, organic growth by creating posts that will engage your followers and interest the public.
One of the best ways to do this is by hosting giveaways on your page. First, choose what you want the prize to be. You can give away free rounds, merchandise, restaurant items, or anything else you'd like. To be entered, you ask people to comment underneath your giveaway post by tagging 2 or 3 friends in the comments.
However, you don't necessarily need to give something away to gain comments, which lead to exposure. Organic comments that are left under your posts can also be a great way to have your followers do the marketing for you. When one of your followers comments on one of your posts, there's a good chance that their friends will see that. In order to get this interaction though, you need high-quality posts.
Your social media pages should not be an afterthought, they're often the first impression that people will receive about your golf course. Invest your time in creating a great feed of content, and you'll be rewarded with more followers and a community of loyal customers.
Gain valuable customer reviews
In the past, word-of-mouth marketing was just that: people telling their friends and family how good (or bad) an experience was with a business. Nowadays however, social media, blogs, and online reviews have allowed for a much greater flow of consumer-to-consumer information. In fact, according to a survey done by BrightLocal, 93% of customers read reviews to decide whether a business is good or not. With so many people turning to this source of information to decide where to spend their money, it's crucial that you integrate online reviews into your golf course's marketing strategy.
Once you've created an amazing experience for golfers, it's time to capitalize. Online reviews and interaction on social media will lend a huge helping hand to your marketing efforts. It's one thing for you to tell people how great your golf course is, it's a completely different (and more impactful) thing for loyal golfers to tell their friends about you.
There are many ways to encourage online reviews. Run tests and monitor which ones your customers respond to the most, and then pursue those strategies in the long run. Here's a few ways to get your customers to leave reviews online:
1. Give more places to leave reviews
Make sure that you claim your business profile on as many third-party review websites as possible. You want to make it as easy as possible for golfers to leave these reviews, they shouldn't have a hard time finding a place to talk about your golf operation.
2. Create incentives
Most people won't take the time to leave reviews. Make sure that you give people a little more encouragement to work for you. For example, you could offer a discount code in exchange for a review. Or, if you have a loyalty program in place you could give points to customers who leave a review.
3. Ask at the right moment
Make sure that you're only asking people to leave reviews who are likely to have a positive attitude about your course. With automated email marketing, it's incredibly easy to reach very specific customers. When sending a thank-you email, include a small message at the end that politely asks for a review with a link to wherever you want that review to be left.
4. Make it convenient
If you're sending out an email asking people to leave reviews, make sure there's a link in that email to where you want the review to be posted. Making it as easy as possible for people to post reviews will increase the number of people that will actually take the time out of their day to write them.
Use third-party review websites
There are a number of third-party sites that host online reviews. Third-party sites are an integral piece of a great golf course marketing strategy because they are often much more trusted than a business's own website. They also tend to receive a lot more traffic since these much larger sites often appear higher in search engine results when people look for reviews.
If your golf course is not listed on one of the following 3 websites, you're missing out on a huge opportunity to attract new customers.
1. Yelp
According to BrightLocal, Yelp is one of the most powerful online review websites. If you haven't already, now is the time to either add or claim your business on Yelp. This platform is crucial to your online marketing because they consistently show up at the top of search results and they are a trusted source for finding good businesses.
Yelp also allows business owners to respond to the comments left on their business's page. As a golf manager, you need to regularly monitor these reviews so that you can thank people for leaving them and respond to any negative comments. Bad reviews are not necessarily a bad thing, they're an opportunity to improve something about your golf course that people don't like, and to revive any lost customer relationships due to a bad experience. Remember to stay as polite and professional as possible and to ensure the reviewers that you are going to make changes that take their concerns into account.
2. Facebook
Facebook reviews are becoming increasingly more important for businesses of all sorts. The social media platform rewards pages that respond quickly, so encouraging reviews and responding to them are great ways to attract more exposure.
Facebook is also a great way for people to find your course because users don't have to leave the platform to find information. If you're spending money on Facebook Ads (which you should be) then you need to make sure that you've got some great reviews on your page. That way, when people click on your ad they'll be much more likely to go to your website for more info or to book a round.
3. Google
It is absolutely necessary to claim your golf course on Google My Business. This will ensure that people find your operation when they either search directly for your course or for golf courses in your area on Google Search or Google Maps. Google is by far the most widely used search engine and is often the place that people first go to when they are looking to make a purchase (or reserve a tee time).
Google's business pages make it super easy for potential customers to get in contact with you. Your location, website, phone number, opening hours, and description will all appear, driving more people to actually reach out to you. Applying the best practices for search engine optimization (SEO) will ensure that your course pops up before your competitors.
Traditional marketing channels, like radio and newspaper, worked in the past because there weren't many other ways for consumers to get their information. In today's age of mass information, it's crucial that you take advantage of modern practices in order to achieve success. Implementing WOM techniques to your golf course's online marketing strategy will get more golfers onto your fairways and keep them coming back weekend after weekend.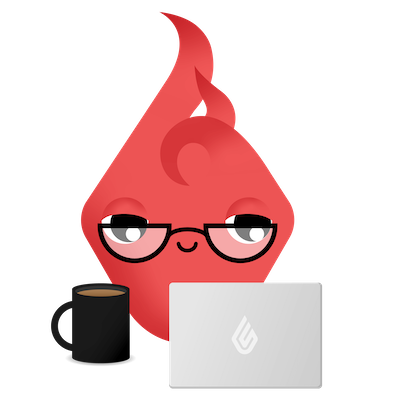 News you care about. Tips you can use.
Everything your business needs to grow, delivered straight to your inbox.