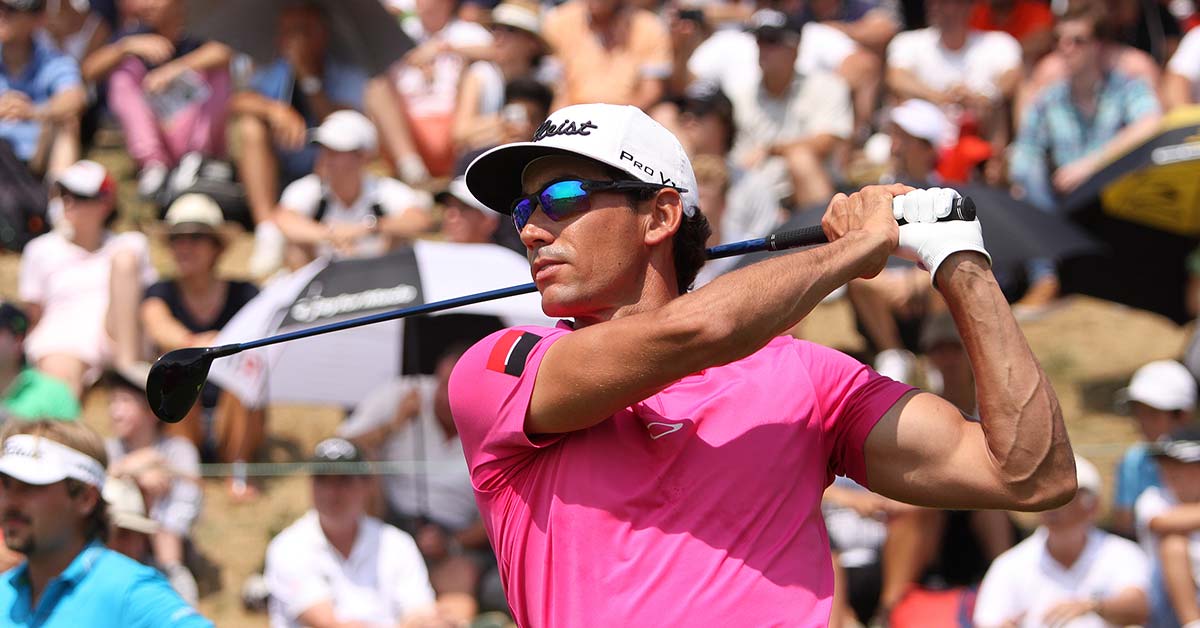 Golf tournaments are a key revenue driver at golf courses for many reasons.
They offer the thrill of competition and amplify the importance of every shot in a way that a casual round simply cannot.
Plus, a well-run tournament can completely transform the experience at your club. With 57% of millennial golfers saying that socialization and events are an important part of their golf experience, and 84% of millennials saying that they value golf for its competitive attributes, it is clear that running quality tournaments is crucial for long term success in the golf industry.
That said, managing golf tournaments is not an easy task. So, here's a refresher guide that covers everything you could possibly need to know about running one.
The Golf Tournament And Event Guide
We've created a handbook full of event and tournament management best practices and revenue generation strategies.
What Is A Golf Tournament?
In a golf tournament, players compete either against one another or in teams across a plethora of scoring models and tee time configurations.
Common golf tournament start formats
Shotgun
Crossover
Standard
Each start type has pros and cons to be aware of.
What is a shotgun start?
A shotgun start puts one group on each hole to start the round. For example, group one would be on hole one, group two on hole two and so forth.
In this case, the tournament will start and end at the same time, which is advantageous for ensuring everyone ends at the same time.
The main downside to be aware of is that this kind of start is best suited for larger groups and will force the entire course to be shut down for the entirety of the tournament.
Another downside is that slow groups may delay the entire field.
Usually, golf tournaments with over 60 players should use a shotgun start.
What is a standard start?
In a standard start, each group starts at hole one. Starts occur at a predetermined interval, usually 10 minutes.
For large groups, these tournaments take twice as long as shotgun start tournaments because the first group could finish as the last groups begin their round.
This kind of golf tournament start is better suited to more competitive, individual events as well as smaller events since you are not required to have a group for each hole.
To improve pace of play issues, a flight system can be used to put slower, less experienced players at the end, while allowing the championship flight to move quickly through the course at the front.
Usually, tournaments with less than 36 players will use a standard start.
What is a crossover start?
A crossover start is a hybrid between the shotgun and first-hole starts. In this case, groups begin on holes 1 and 10 simultaneously.
This system works best for mid-size groups that can't fill an entire shotgun start but would take too long if everyone had to start on the first tee under the standard system.
Typically, crossover starts are best suited for 40 to 56 players.
While all these different formats may sound complicated to organize, they don't have to be. The right tee sheet software can give you the tools you need to seamlessly organize any tournament format you want.
Scoring In Golf Tournaments
There are dozens of ways to score the game of golf. However, a handful of scoring formats are most commonly found and used with the tournament context.
The way the game is scored has a direct effect on the game's difficulty, so when you are planning a tournament take time to consider how the scoring format you use will affect customer experience.
Common golf tournament scoring formats
Matchplay
Scramble
Alternate shot
Fourball
Stroke play
Each scoring format has pros and cons.
Some scoring formats like match play are more commonly used in competitive tournaments and offer a greater challenge to more seasoned players.
While others, like scrambles (best ball), level the playing field for less experienced golfers and make the game easier for everyone to enjoy.
Don't forget that the handicap system was also designed to level the playing field in these tournaments.
Depending on the kind of tournament you are hosting, you will have to consider the appropriate level of difficulty.
Enhancing tournament scoring with technology
No matter what kind of tournament you are hosting, players are bound to be highly engaged with their scores and the overall competition in the field.
In the old days, leaderboards would be kept by a scorekeeper on those big classic scoreboards.
These scoreboards, while part of the classic tournament experience, were clunky and slow to update. Tournament participants didn't have quick and easy access to it, and hiring someone to process and post scores was expensive.
Today, any golf course can easily enhance the competition by using a cloud-based leaderboard.
Golf tournament scoring software tools connect players through a scoring app that automatically updates as players enter scores over the course of the tournament.
Implementing a live leaderboard is a great way to get players excited and make the tournament more fun and competitive. Millennials especially think this kind of connectivity is appealing and fun.
Consider these providers:
To engage golfers, especially ones who are visiting your course for the first time, using a live leaderboard is the perfect way to add value and create great memories about how advanced and cool your facility is.
Revenue-Focused Golf Tournament Management
Golf courses need to focus on revenue generation with respect to everything they do. Tournaments are no exception.
Do you accurately track revenue from your tournaments? Can you compare revenue between regular play and tournament play?
Using data analysis to inform your tournament strategy is key for maximizing revenue from both tournaments and regular play.
To help you understand what you are looking for in your data, you need to look at the three types of tournaments that come through most golf courses.
The three tournament types:
The corporate event
The league or society
The competitive event
It's likely that your golf course will see at least one if not all of these tournaments pass through your facility over a given season.
Each kind of tournament comes with distinct characteristics and appropriate strategies for maximizing revenue.
Corporate Golf Tournaments
Corporate golf tournaments are usually booked by companies, charities or associations like churches or sports teams.
No matter who is booking the tournament, a large group with a variety of skill levels is coming to your golf course. On top of that, for many in this group, it will be their first time visiting your facility
This represents a huge opportunity: if you can wow these customers, get first-time golfers excited about the game, and provide a memorable and fun experience you might generate some repeat customers.
However, to successfully run a good corporate style tournament you need to do some planning.
For one, these tournaments will have plenty of people who are unfamiliar with your property, and how to play the game itself. So, having a clear itinerary and a map available is key for minimizing confusion.
The big mistake many corporate tournaments make is that they simply throw everyone into the game with a 10 AM start and expect everyone to know what they are doing.
The problem is that some people may not have had any training and won't know how to hit a drive, putt, or strategize. What a terrible experience! No one's first game should happen like this.
Instead, make your event more friendly to first-timers by starting the day off with lessons for beginners and driving range time for more experienced players.
After lessons have the group play a shorter 9-hole tournament, so as not to force the beginners to play a 5 hour round.
No one wants to do something they aren't good at for 5 hours, the novelty of trying something new won't last.
So many people have a bad introduction to the game, so they form their judgments, and they never play again.
It's so much better to position corporate tournaments as an accessible and fun "day of golf" rather than a serious competitive event.
Corporate and group events like this are a huge opportunity to get people into the game and generate new customers, so make sure you run these events appropriately!
Corporate tournament booking policy
Usually, the corporation or association will approach you and request the usage of your golf course for the tournament itself.
It's your decision how much you choose to charge the usage of your course, however, you should keep in mind that these events are usually a little bit larger and often feature entertainment, catering, banquets, and will occupy your entire course for most of the day.
To ensure that expectations with any group you work with are clear you'll need to prepare a contract with the agreed-upon terms:
Expected itinerary for the day from the morning tee-off to the closing banquet
Description of included services required such as carts, balls, rentals, catering, etc.
Number of expected golfers and attendees
Total cost per golfer including round, food, drink, and due dates for payment
Weather policy and cancellation terms
Once you are in agreement on the terms of their usage of your property, your events coordinator will need to liaise with the organizers to sort out the finer details of running a large event on your property.
Tracking corporate golf tournaments with data
To understand whether your corporate events strategy is working, the first step is collecting data for each customer: their name, email, phone number, and other demographic details. Make sure to leave a tag in their profile that shows which tournament event they came from.
Your staff needs to collect important customer data:
Name
Phone number
Address
Corporate tournament identity
Transaction history
Credit card number
Once you have their data stored within your golf management software's CRM, you can track return visits with a detailed customer history.
Plus you'll be able to target these new customers with email marketing, loyalty programs, and promotions.
You'll know your event was a big success if you see new customers, repeat visits, and lesson bookings.
Additional Resources
Blog: 30 Creative Golf Course Marketing Ideas To Try This Year
Blog: Our Guide to Designing Eye-Catching Golf Tournament Flyers
Blog: Golf Advertising Ideas: Reach More Golfers Without Blowing Your Budget
Leagues vs. Societies
League play in North America has not really changed over time; they are consistent and guarantee occupancy, but offer less room for growth.
Having the same groups play week after week doesn't necessarily attract new players or help your bottom line.
To make matters worse, league play in North America is becoming less popular. It makes sense, leagues just aren't that profitable. Regular play is more flexible than leagues, and playing the same course every week is boring.
Societies are a popular concept in Europe, they work like leagues because the same group plays together each week, except they play at different courses.
These societies are much more profitable than leagues because they attract new players who are more readily upsold with add-ons like food and drink.
Often, golf courses in Europe set up promotions that give a reasonable discount depending on the group size to the societies that come through.
Instead of the golf course being responsible for organizing the league, these societies organize themselves, essentially acting as a membership club with no home course.
Golf societies are a win-win for everyone involved because golfers get to play a variety of interesting courses, and golf courses get to welcome new customers every week.
What about group bookings?
Now, we know that this system won't take off in North America tomorrow. However, group bookings in are still very popular on this side of the pond.
Treat group bookings like they treat golf societies in Europe and your golf course will become known as an excellent place to play. See them as a mini-tournament: offer them free live scoring, food promotions, and loyalty points (if you have a loyalty program). You'll also be able to seat large tables in the restaurant, sell pro shop products, and generate new customers.
Optimizing league and society revenue with data
Part of putting a bigger focus on group bookings is collecting data on them. You need good numbers to compare the success of leagues vs. group bookings vs. other uses of your golf course.
Track numbers for everything: new customers you are generating, revenues from each kind of booking, revenues from non-tournament play, repeat bookings, new group bookings, and more.
You'll need this information to decide for yourself whether your current league strategy is working or not.
Leveraging Competitive Tournaments
Hosting competitive golf tournaments is a different game than a corporate event or group booking.
Before you can host one of these events your golf course has to be known for being a premium test of golf, you'll need to be capable of providing VIP services and offer amenities.
The dream for these kinds of facilities is to become a PGA Tour stop, there's no doubt that achieving this status as an elite golf course can drive a lot of golfers to your business.
However, hosting AJGA Tournaments, Pro-Ams and competitive opens is more realistic in the short run can be just as valuable for positioning your golf course as a challenging, pro-level track.
Competitive golf tournaments:
Pro-Ams
Opens
ASJA Tournaments
USGA Tournament
PGA Tour
LPGA Tour
Qualifiers
If you want your golf course to become a destination for competitive tournaments, get some feedback about your track and facility. It's likely that you may have some changes or updates to make to accommodate these serious and demanding players.
You will likely benefit from hiring or at least consulting high-profile architects, golf professionals, and staff that have worked on tour-level courses in the past.
Monetizing competitions with data and marketing
To profit from achieving competition status, you'll need to leverage two powerful advantages: branding and customer capture.
When it comes to customer capture, consider how you'll be regularly attracting new players and even spectators to your business. You need to find ways to capture data for these customers in order to market to these first-time visitors.
If these customers have a good experience you are more likely to draw them back for more rounds and future tournaments.
More importantly, once you are hosting pro-level tournaments it's time to leverage the value this brings to your branding.
You now have the power to position your brand amongst the elite courses that are able to host competitive tournaments. If you have permission, include any notable past tours in all of your marketing communications.
Levelling The Playing Field
Golf is significantly more enjoyable when you play with people who are equal in skill to you. Good players don't like pairing up with beginners, and it can be difficult for inexperienced golfers to play with those above their skill level.
Tournaments are the most fun when they are competitive. For any sport, observing a high level of competition requires pitting players with similar skills against one another.
In golf tournaments, groups can be divided into "flights". Typically flights are labeled with letters, "A flight", "B flight", "C flight" and so forth.
These flights will then compete against one another, instead of the entire field of golfers.
Divide flights based on
Handicap
Age
Gender
Average scores
Past results
Handicaps are the most common method of dividing flights in competitive tournaments, with the top flight being named the "Championship" flight. However, age and gender-based flights are commonly used for seniors golf courses, and kids camps.
On top of tournament bookings, the events coordinator may also be responsible for handling inquiries for non-golf event bookings.
Promoting And Marketing Your Tournament
What's the point of putting money, time, and energy into a tournament if no one signs up?
While executing a great tournament is important, your marketing strategy is what will get people in the door.
Fortunately, there are many creative ways to promote tournaments at your golf course.
Some easy tournament marketing ideas include:
Email marketing
Social media
Promotional fliers
Website pages
Blog posts
Make sure any marketing communication about your tournament includes clear details about the tournament itself and make use of clean design principles that communicate your brand.
Learn how to build a complete marketing strategy with our Golf Marketing Guide.
Adding Revenue With Sponsorships
Brands are known for sponsoring tournaments because they know they'll get consistent exposure to a very targeted audience.
Plus, having a tasteful sponsorship presence with big brand names can actually enhance the player experience by giving your course a professional tour look.
To get more local sponsors for your tournaments you need to demonstrate why sponsoring is a valuable strategy for their business.
Provide details about how their brands will receive exposure, and how that exposure will help them drive business and generate positive ROI.
You'll also need to create a variety of sponsorship opportunities for multiple brands to take advantage of. Ideally, these sponsorship opportunities should vary enough in terms of size and exposure so you can offer a variety of pricing and placements.
Golf tournament sponsorship ideas:
Scorecard sponsor
Hole sponsors
Presenting sponsors
Tiered sponsorships
Banner placements
Sponsored prizes
Branded gift bag swag
Free tee shirts
Sponsorship is a great way to generate additional revenue for your tournament while creating a connection with the local community.
Of course, be sure to partner only with brands that reflect your brand name and are relevant and interesting to your base of customers. You don't want to confuse your audience with inappropriate sponsorships that don't make sense.
Prizing
Some tournaments reward top finishers with prizes.
Typically tournaments that involve prizes are reserved for invitationals, competitive opens, and also charity tournaments. However, some golf courses host semi-competitive tournaments that offer smaller prizes.
Tournaments that reward top performers usually are larger events, with more sponsorship, and a higher buy-in to play. They also usually take place at premium locations.
Your regular Wednesday morning seniors tournament probably doesn't need a major prize. At most, a merchandise reward at the pro shop may be appropriate for these cases.
Tournaments that offer prizes are a great way to draw newcomers and generate a buzz around your golf course since these larger events tend to draw more people in.
Common tournament prize formats
Merchandise giveaways
Buy-ins
Gift cards and vouchers
Trips
Tickets
Closest to the Pin award
Trophies
Tournaments that involve money and major prizes typically attract a different, more serious crowd.
Before hosting one, you'll need to make sure that your golf course presents enough of a challenge and that your staff can handle a potentially demanding clientele.
To turn your prizing strategy into a method of promoting pro shop merchandise and restaurant specials, have your management and board set up prizing guidelines for offering prizes that can only be purchased from your business.
Key Takeaways
Tournaments are a cornerstone of many golf courses. For many golfers, tournaments form a major part of their experience and enjoyment.To host quality tournaments you'll need a well-trained staff, good scheduling and management tools, strong promotions and marketing, and of course a little bit of sponsorship to generate additional income.
The good news is that you can run better tournaments with the help of modern cloud-based tools like online booking, tee sheet management software, and iPad-based check-in.
For events that take over the entire scale of your operation, having an interconnected management platform that takes care of everything within your operation from the pro shop, to the golf course, to the restaurant is paramount to success.
If you want to learn more on how Lightspeed Golf can make tournament management a breeze, talk to one of our experts today.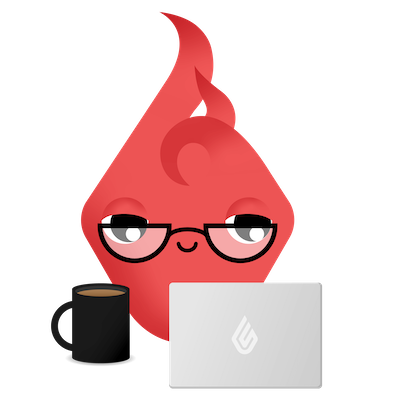 News you care about. Tips you can use.
Everything your business needs to grow, delivered straight to your inbox.