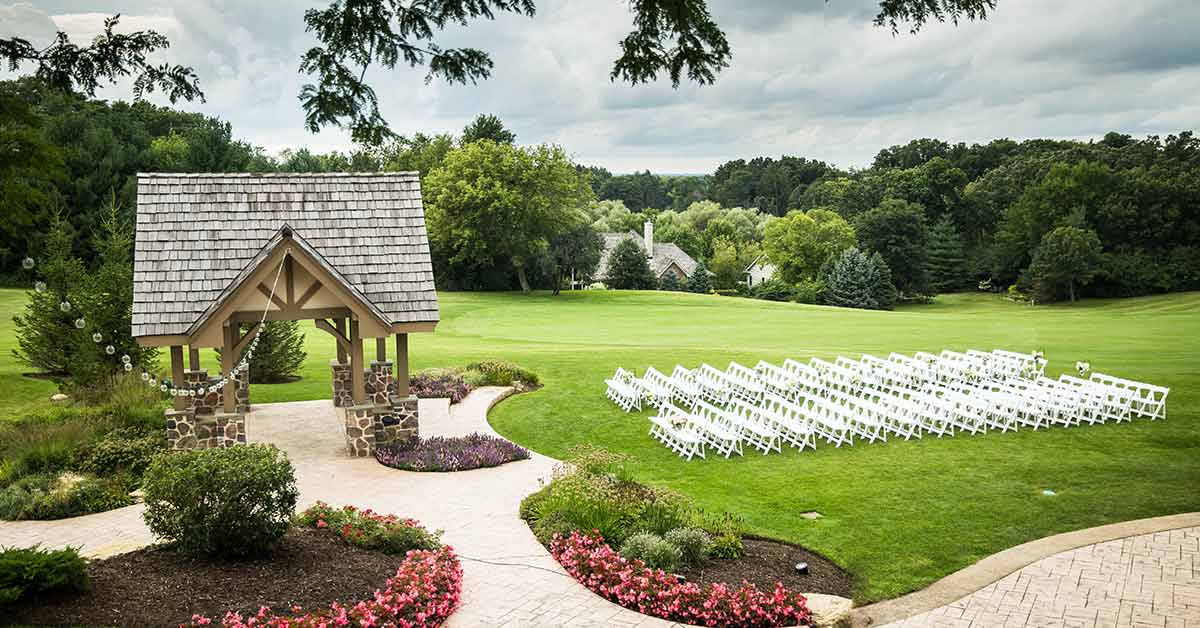 For such a potential revenue driver, golf events and proper golf event management are often overlooked by course operators, GMs and course owners. But given how busy operators are with member services, golf operations, restaurant management, and pro shop management, it's no surprise that event management falls by the wayside.
However, this lucrative field should not be ignored. With 57% of millennial golfers saying that socialization and events are an important part of their golf experience it's more than clear that running quality events and tournaments are central for long term success in the golf industry.
With that, here's a refresher guide that covers everything you could possibly need to know about running tournaments and golf event management.
Your Golf Course Is The Perfect Private Event Venue
Does your golf course host private events?
Your clubhouse, the beautiful natural views that surround it, and the experience your staff has with serving guests and hospitality make your golf course a prime location to host events of all shapes and sizes.
Common events that are well suited for golf courses
Weddings
Birthdays
Corporate retreats
Charity fundraisers
Corporate meetings
Banquets
Bar-Mitzvahs
Member dinners
Holiday events
And many more types of golf course events!
Event management can be a very lucrative revenue stream. People care about making their events memorable and are willing to pay a premium to ensure that everything goes perfectly.
If you have a clubhouse with a banquet hall, lounge, or even a wedding ceremony space, you should be pushing to generate these kinds of reservations.
This free white paper breaks down event management strategies for a variety of events.
Developing An Event Rental Space Strategy
Don't be naive, event management is not simple. As we've said earlier, making people happy is not easy, especially when they are stressed out about successfully pulling off their event.
There are many best practices to follow when putting together your event management rules, guidelines, and overall strategy.
Key golf course event management factors:
Staffing
Marketing your venue
Creating a venue sales strategy
Booking policy
Vendors and partnerships
Event types
Member focussed events
Technology tools
Aligning these factors will help your staff and guests know what to expect when putting on an event at your golf course, and help to ensure that any event planned on your property goes smoothly.
Take The Stress Out Of Staffing Your Events
Additional Resources
Blog: Effective Management Skills for Golf Operators
Blog: Why Conduct Employee Surveys at Your Golf Course?
Blog: How To Get The Most Out Of Part-Time Student Employees
Blog: Guide To Hiring Employees At Your Golf Course
Marketing Your Golf Course's Event Space
If you want to sell event space you need event planners, wedding planners, and the public to be aware that your golf course is a wonderful place to host an event.
In other words, you need an event marketing strategy.
To be successful at implementing an event marketing strategy you'll need to put together a campaign to ensure that information is easily accessible and awareness is spread wide.
Components of an events and hospitality marketing strategy
Dedicated website pages
Word of mouth and referrals
Digital marketing
Each of these components is part of the event space buyer's journey. Any marketing plan you develop for your event marketing strategy should contain a few if not all of these aspects of an event space rental marketing plan.
Additional Resources
Blog: 30 Creative Golf Course Marketing Ideas To Try This Year
Blog: Our Guide to Designing Eye-Catching Golf Tournament Flyers
Blog: Golf Advertising Ideas: Reach More Golfers Without Blowing Your Budget
You Need A Dedicated Website Page
If you are serious about renting out your golf course, clubhouse, banquet hall or other spaces as event spaces, you absolutely need a dedicated event rental section within your golf course's website.
Your website is the first place that anyone who is interested in renting your space will look, so you need to have an appealing page that showcases your beautiful facility and makes booking rental at your space very attractive.
Make sure to include photographs of previous events, testimonials and a clear breakdown about your space with important details about sizing, capabilities, and services.
Don't put anything about pricing. Rather, invite a prospective booker to call and book a walk around, where these details can be discussed in person.
Remember that having a well-optimized event focussed website page helps to increase the chances of your facility showing up if someone searches for events space in your area on Google.
Adding an online event reservation tool can help with making event space rental frictionless, especially if your online reservation provides a user-friendly interface and online payment options.
Word-of-Mouth Is The Number One Growth Driver
Word of mouth is the number one way that you will book events at your golf course.
So many events, especially weddings, involve such a high degree of emotional investment. That's why trusted friends and family have a major influence when choosing a space for these important, once in a lifetime, events.
Word-of-mouth plays a big role in developing relationships with event planners too. These close-knit colleagues will speak with one another and recommend your space only if it was a great experience.
One bad experience for an event planner can ruin his or her entire business, so don't cause them problems or they will be sure to talk about the negative experience with their colleagues.
Generating good word-of-mouth is simple: put on stellar events, go above and beyond to solve problems, and maintain clear communication.
Easier said than done, but really, the only way to get the word out that your business is an excellent place to host events is by, well… hosting great events!
Social Media And Digital Marketing Are Important Channels
When it comes to golf event management, social media and digital marketing are perfect channels for generating event space bookings. That said, try to put together a well thought out campaign in order to generate booking intent.
Platforms like Facebook, Instagram, Twitter, etc are perfect for sharing testimonials and stories about past events that were a success. Make use of good pictures and tell the story about how your facility made someone's event very special.
If you have a pay-per-click strategy on social media on Google Ads and are experienced with running these kinds of campaigns, you may want to target keywords for event space searches in your area.
Remember that many people who attend events at your property will take pictures and post them online to their personal social media accounts. Take advantage of this phenomenon by creating and promoting your photo friendly spaces. Then, encourage visitors to use a branded hashtag in their posts by subtly placing the hashtag on signage and key attractions.
Instagram friendly photo ideas:
Beautiful vistas from your club's signature hole
Trendy lounges in your reception or banquet hall
Take a picture with a cut out of a famous golfer
A rare car or special items such as a trophy or memorabilia
Any eye-catching feature on your property
Building and branding these picture friendly spaces is a great way to delight guests, especially young people who are looking to take their next "cool" Instagram post.
Do this only if you know what you are doing and have been successful with pay per click campaigns in the past since these campaigns can be very expensive.
How To Develop A Venue Sales Strategy
Congratulations, clearly your marketing is working! You've got some interest and now you have someone who wants to take a look at your space to see if it will suit their needs.
Before you get started on golf event management, you first need to successfully close some sales. So, the first step for generating venue bookings is to put in place a sales strategy.
Your sales strategy begins with building a small team of events-focussed staff, who are experts in selling event space and coordinating with planners and guests to effectively pull off an event.
For our purposes, we'll call this person the "Events Coordinator", however, this position may have many different titles like Hospitality Manager, or Restaurant Manager.
Generally, whoever is in charge of managing events and booking space rentals will also act as your events sales staff.
When an event planner is interested in seeing your venue they will inquire and book a "walkaround" at your venue. It should be your event coordinator's goal to book and close as many of these as possible.
During the walk around, your goal is to wow the event planner, who may also bring along the stakeholders in the event (the bride and groom, for example).
How to showcase your golf course venue during a walk around
Help the event planner imagine the event
Ask what their ideal event would look like
Demonstrate how your event would satisfy their vision
Do more than just show the space, tell the history and give context
Bring up how similar events in the past were successful at your venue
Once the walk around is complete, say thank you and let them know that you will follow up in the coming days. There will be a lot of details to confirm and sort out before your event space is booked and cheques are cashed.
Build A Bulletproof Booking Policy
To speed up the process of generating a signing and to reduce any possible confusion, you and your events coordinator must develop an event space booking policy.
This policy will clearly lay out all of the terms and conditions for renting your space for any event.
For anyone to rent your space, they will have to agree and adhere to all of the conditions set out in the booking policy. Booking policies may vary from event to event but there are some general policies that will be consistent across all bookings.
Your event space booking policy may include:
Check-in and check-out time
Clean up rules
Cancellation procedures
Vendor requirements
Catering requirements
Internal employee requirement
Quiet time
Ticket sales percentage
Merchandise sales percentage
Alcohol permit requirements
Delivery instructions
General health and safety
Maximum capacity
Legal disclaimers
Insurance requirements
As part of any contract that you put forward for renting your event space, make sure your policy is clearly stated and agreed upon by both parties.
Of course, some parts of your booking policy may be negotiable. Often event planners will ask that you waive your vendor and catering requirements if they have their own preferable vendor.
The problem with this is you don't want to risk the reputation of your facility by going with an unknown vendor who does not know the layout, limitations, and requirements of your facility.
Be very careful and do some due diligence to make sure any unknown vendors can be trusted. You may also charge a fee for not using your preferred vendor.
Common types of preferred vendors:
Catering
Alcohol
Decorations
DJs and entertainment
Sound, lighting, and audiovisuals
Requiring those who rent your space to stick to your preferred vendors is the best strategy for ensuring that your events will go as smoothly as possible. Plus, if you require that your kitchen staff be hired for catering and alcohol, you can generate incremental revenue.
Once both parties agree on the policy, price, and contract, you should have a signing! Congratulations!
Creating Value For Members With Member Focussed Events
Private and semi-private golf courses often play host to member events.
Typically we see two kinds of events, private events that are only open to members of the club, and semi-private that open the club to members of the public.
Private events are built to create value and exclusivity for private members. Typically, the kinds of events are special evening dinners with events and activities that may follow a tournament.
Private member event ideas:
Lobster night
Dinner in white
Awards night and gala
Family day
Holiday-themed events
Semi-private events open the club's doors to the public and allow non-members to visit the premises. These events represent a great opportunity for golf clubs to showcase the club to prospective new members.
Semi-private event ideas:
Opening and closing night
Annual championships
Charity opens
No matter what event you host, remember that your goal is to increase member engagement with your club. The members who enjoy your events and attend over and over are more likely to renew their memberships every year, so make sure your events are appealing and fun for your member base.
Management Strategies For Your Private Events
Most events are not unlike a private banquet, except the events coordinator is responsible for booking the event and will take on the role of an event planner. Most often your events will take the form of a catered banquet following a golf tournament.
Your key person will be your events coordinator, who will work with the kitchen and front of house staff to ensure the event goes smoothly and all guests are satisfied. Ideally, your events coordinator will have some experience with event planning, so you can be confident that any member events planned at your golf course are exceptional.
Creative ideas for non-golf member activities:
Yoga club
Family nights
Games night (poker, cribbage, etc)
Frisbee golf tournaments
To make sure your events are catered directly for your member base consider involving members in an events committee. Allowing key members to plan and give input into your event offerings is valuable for understanding member needs.
Technology Tools For Golf Event Management
There are plenty of software tools that can help you book more events and manage them easier.
Golf course management platforms also help operators schedule and plan events with calendars, online booking, payment, and registration.
Online booking tools can help with generating more bookings by reducing friction with a simple interface and a clear display of available times. These tools especially ease booking for less complicated events like corporate meetings and small banquets.
You may also benefit from listing your golf course on event rental marketplaces online like Breather. Similar to Airbnb, these websites allow customers to book meetings and event spaces through an online interface where property owners can list their businesses.
However, make sure you have an updated schedule and a very clear policy on the kinds of events that can reserve your space and what expectations and usage policies must be met.
Getting The Most Out Of Your Events Management Strategy
Golf event management is not an easy field. From marketing to sales, to execution: keeping everyone involved happy and ensuring that everything runs smoothly is extremely difficult.
The good news is that, with good processes, clear policies, the right tools and good communication between you, your events coordinator and your customers you can host amazing events.
If you don't think you are generating enough bookings or revenue from your event space it may be time to rethink how your event management strategy.
Take a close look at your business and compare and evaluate how each element within your strategy works. Chances are there are areas where your business can optimize.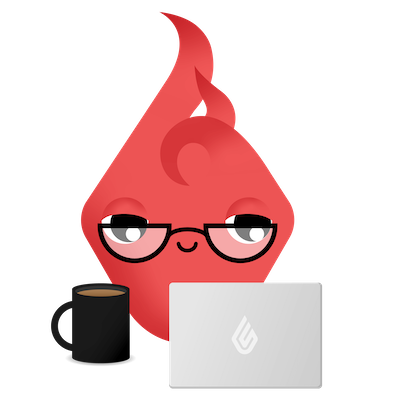 News you care about. Tips you can use.
Everything your business needs to grow, delivered straight to your inbox.