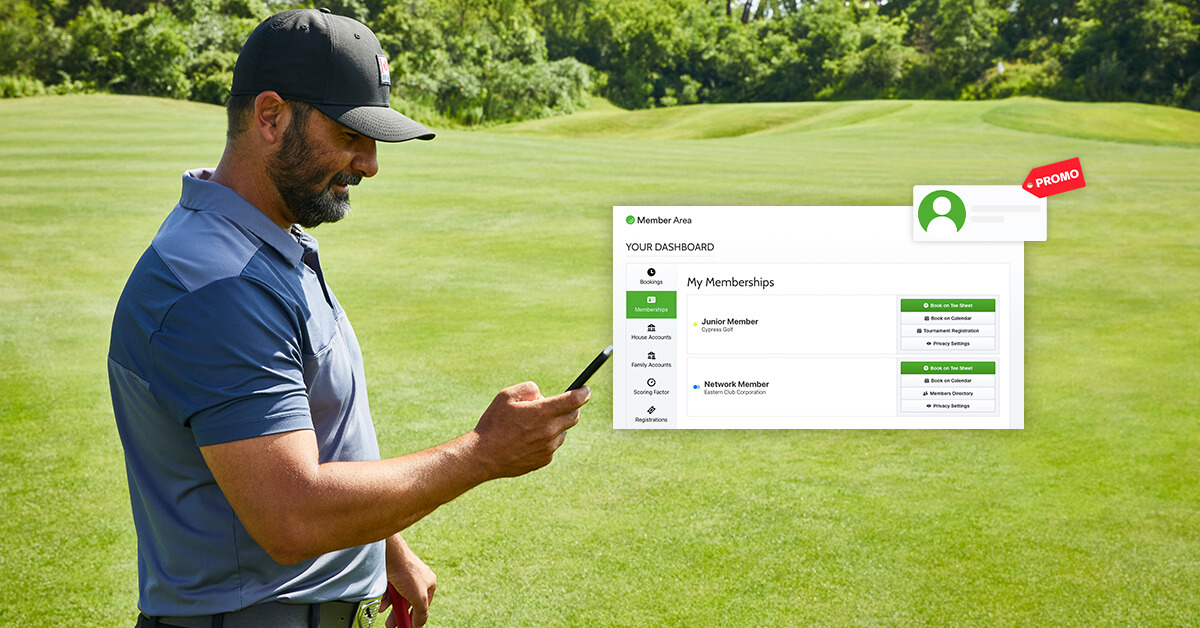 Members are the lifeblood of so many North American golf courses. They are the die hard golfers you rely on to re-up their memberships and keep coming back to enjoy your golf course, clubhouse and amenities. But with the game on the rise among younger golfers and generational habits changing, do you have the right golf course membership ideas needed to maintain and grow your base?
How can you refresh their membership packages, making them exciting, appealing and viable for the younger golfers that the future of their businesses rely on? How to appeal to younger demographics, while still catering to members who have been loyal to your operation?
Here are some strategies to help you grow your base and get the most out of your memberships!
Strategies to Boost Revenue at Your Course
Not seeing enough revenue at your golf POS? Consider some of these strategies!
3 things to remember when trying to attract new members
First things first: Here are some basic things to remember when forming your membership strategy.
1. Membership growth often starts from within
Despite advances in technology, word of mouth still belongs on this list of effective golf membership promo ideas
It's always a good idea to call on your existing members to recruit friends, family or colleagues
Another trend that your club should keep an eye on is the return of former golfers to the game
Golf has exploded in popularity since the pandemic and it's a good time to try and re-engage members who have left in recent years
Perhaps they weren't playing enough to justify their membership costs, but now that there is more demand to play the game, they will want to get involved
2. Always try to add value for joining
The rising cost of living and other economic factors will inevitably make many would-be members think twice about committing
Adding value to your membership packages is one way you can influence the decision making process
From perks, privileges and flexible dues payments to exclusive access to on-site amenities, there are plenty of ways to add value
Showcasing these perks via your website, social media and email communications to attract the younger audiences all clubs are looking for
Explore partnerships with local gyms and swim clubs if your course lacks these amenities
3. Know your audience and communicate accordingly
It's important to think about ways to lower the average age of membership
Attracting younger members can boost your potential for sustainability and future success
From social media campaigns to automated emails, using online channels to showcase the benefits of joining your club can be very effective if done properly
Many of these campaigns will drive users to your website, so it's important to configure your website content to ensure that it's informative, engaging and up to date
Videos, blog posts, social media posts, virtual open houses, digital promos, email newsletters – there is no shortage of ways to reach millennial audiences
Regardless of the methods you choose, make sure you are portraying your club as one that is welcoming to all new golfers
3 ways to engage your existing member base
When you're thinking of new golf course membership ideas, remember that engaging your current members is just as important as gaining new ones.
1. Develop a diverse schedule of tournaments and events
Carefully consider and craft a tournament and special event schedule that offers something for everyone, regardless of experience, membership length or skill level
Tournaments for your best players, net competitions for your mid-handicappers and group events for newcomers and high handicappers give everyone a reason to get involved
When it actually comes time to plan and host these events, make sure that your entire staff is on the same page and working together to create memorable experiences for all involved
2. Create opportunities for player development
Developing an extensive calendar of individual and group learning opportunities can have a very positive impact on your course
After all, golfers who start to play better have more fun and play more often
They also generate more cart fees, spend more money in the restaurant and pro shop, participate in more club events and bring more guests
All of these factors help to generate additional revenue for your club
Plus, actively committing to player development shows your members that the club is willing to invest in their enjoyment of the game
3. Keep your members in the loop
Marketing and communication also play a key role in engaging your existing members
A multi-faceted marketing plan can ensure the right information reaches the right audience
All successful facilities are now using email, texting, push notifications, website content and social media to engage with their members
In addition to online methods of communication, putting up notices around your facility remains an effective method of getting the word out on the next couples night, member/guest events and summer camp sign-ups
Encourage them to generate interest in the next club-wide event
11 golf course membership ideas to try out at your facility
There is a perception that younger golfers are opposed to membership entirely. But according to data from our 2023 Golf Industry Trends Report, this is slightly misleading. While 69% of survey respondents preferred paying daily green fees in 2022, passes and memberships intrigue this age group:

With this in mind, delivering an amazing customer experience and thinking outside the box when it comes to the type of passes, memberships and packages you offer is valuable. Here are some different golf course membership ideas to consider:
1. Subscription style memberships
This strategy is currently being rolled out by some of the nation's biggest and best operators with some great results. Typically, these memberships allow the purchase of a month-long membership that renews automatically, much like a gym pass. Players can opt-out whenever they want and are not obligated to pay for a year-long membership for access.
These memberships represent a much lower cost and appeal better to millennials who prefer the freedom of monthly subscriptions over year-long commitments.
This strategy can also work well for Golf courses in seasonal markets. Since they see an influx of players over specific months, players may want to only be members for a short period.
2. Weekend memberships
The more types of memberships and packages you offer, the more chance you will capture the needs of every potential customer. Yes, seven-day memberships work great for retired members who have the time, but for players that work 40 to 60 hours per week, 7-day and 5-day memberships simply aren't viable.
Offering a weekend membership is a great way to appeal to professionals who don't have time to come and play during the work week. Of course, this kind of membership should be charged at a premium since weekend slots are highly valued over weekdays.
However, if these memberships are targeted towards young professionals with disposable income, they can work.
3. Intermediate memberships
One way to accommodate the economic realities of younger people is to introduce intermediate memberships with different prices based on age brackets. Consider offering memberships at a reduced price for 21 to 29-year-olds, and 30 to 35-year-olds.
If you're wondering why you should discount these memberships, consider the lifetime value of attracting a young person to your club at an early age. Building a relationship from early on is critical for generating loyal members for years to come.
4. Packaged memberships
This strategy gives players the right to purchase several games which they can redeem throughout the season. Many golf courses use this tried and true strategy, but moving past the "ticket book" label, and branding it as a "packaged membership" is a better method to increase the perceived value by offering the prestige of becoming a member.
5. Weekday memberships
The weekday membership is a very typical membership used at many golf courses. Usually, these memberships are lower cost, since there is less demand for weekday rounds. Again, you can tier these membership prices by age, but your target audience here are retirees since they are not tied to a job and have time to play during the week.
6. Social memberships
Some people enjoy using just the clubhouse and on-site amenities. Perhaps they are no longer able to play the game but enjoy watching family and friends play. Social memberships allow everyone to be part of course culture, without expecting everyone to play the sport.
Obviously, these memberships should come at a much lower cost, but merely giving this kind of access is excellent for fostering better clubhouse culture.
7. Reciprocal memberships
Are there other clubs in your area? If you can collaborate with them, you may benefit from building a reciprocal network between courses. Reciprocal memberships give members a greater variety in the courses that they can play and increases the value of membership at your operation.
8. Monthly payment memberships
If you don't think the idea of a gym membership style subscription will work at your golf course, but still want to try out a monthly payment model, consider year-long memberships with monthly payments. These memberships reduce the upfront costs that come with standard memberships and instead charge players on a month-to-month basis.
You may want to consider using member management software to manage this since monitoring monthly payments manually can be a significant hassle and software can dramatically reduce declined payments.
9. Flex pay memberships
Taking the monthly payment model a little bit further means looking at how the value of a round at your golf course fluctuates from month to month. It makes sense that in the offseason golf should cost less, and in the high season golf should cost more. Flex pay memberships offer members the option to pay less in the offseason, and more in the high season.
10. Spousal memberships
Consider adding spousal memberships to your selection of membership options to attract younger couples. This strategy is great for welcoming new families into the clubhouse and can be instrumental for building a young base of members that will be around for the long term.
Since young couples tend to stay where they are and have kids, you might expect those spousal memberships to turn into family memberships ten years later.
11. Group memberships
Golf is a sport that people enjoy playing with their friends. Almost no one joins a club without knowing someone who will be there often and wants to play with them. Offering two-for-one memberships or grouped memberships allows groups of friends to join and play with one another.
You may generate less money from the initial sign up, but adding these groups guarantees lots of play on your course, and over time these players will buy gear and visit your restaurant operation.
The goal is to get a small group hooked on your operation, and they will keep coming back to play with one another and enjoy each other's company.
Need help generating more membership revenue?
Thinking of new golf course membership ideas is not the only way of seeing success with your membership program. Generating more membership revenue is an excellent way to build reliable customers that consistently spend money at your operation. Here are a few strategies to consider:
No initiation fees
If you are struggling to attract new members but still charge an initiation fee, you really need to rethink this one. Why create an extra barrier to generating a long-term loyal customer? It makes no sense and may be blocking a lot of new customers that otherwise would have joined.
If you don't want to lose that revenue, raise the price of the membership over the lifetime of the new customer. It's far better than creating an immediate barrier on the day a new customer signs.
Vendor partnerships
Consider looking for ways to partner with other businesses in your area who are willing to provide special discounts to members at your golf course. Reach out to local coffee shops, restaurants, breweries, sporting equipment stores and more.
VIP pricing
You may want to consider offering special discounts in the restaurant and pro shop for premium members. Giving a specific percentage off or providing exclusive deals are handy for making your membership feel special while encouraging patrons to spend.
Longtime member discounts
Do you reward members that have been around for years and years? These are unique customers that have brought a lot of consistent revenue to your operation. Consider offering members who have been coming back for five years or more a reduced price, to incentivize them to stay. The discount could even grow as the member passes 10 or even 15 years.
5. Special deals
If you are doing a big membership drive, offering a one time only special deal for signing up is a great strategy. Monthly payment memberships work really well for these deals since you can frame your branding around offering free months for signing up, or you can offer 16 months for the price of 12.
6. Incentivize referrals
Leverage your currently loyal customers by getting them to spread the word about your course with a membership referral program. Incentivize your members to refer their friends with free cart passes, VIP perks, or gift cards when they successfully generate a signing with a referral.
Implement a better golf course membership strategy with technology
If you've gotten to this point and haven't wondered how to execute on these golf course membership ideas, you must have an incredibly robust member management system already in place.
If you don't, here's what you should be looking for to help with implementing these strategies.
Restaurant and pro shop POS integrations
Having the ability to consolidate house accounts and member profiles from all sides of the operation is critical for effectively managing member spending and house accounts.
Robust package management
If you want to implement packaged memberships, you'll need a system that can easily track packages. Ideally, the software you use should allow you to place the appropriate restrictions on any package you sell, such as the times and days of the week the package can be used, or whether rounds can be shared to different players.
Customer loyalty and referral software
To incentivize referrals, you need customer loyalty software that offers a referral component. These programs allow you to track referrals easily, so customers are sure to be rewarded for successful referrals, and referring customers at the point of sale is easy.
Key takeaways
Changing your membership strategy can be very difficult, especially if you have to get your plans approved by a board composed of members. However, if you can present your operation's current need to generate more memberships, and demonstrate why that change is needed, it's not impossible to start the process of changing the culture in your clubhouse.
Show how adding new golf course membership ideas will rejuvenate the club and add young life to the patronage!
Once you have everyone on board, develop a rollout plan and get ready to do some marketing to get the word out that your operation is offering better, more flexible memberships for a reasonable price.
This year it's time to revamp your membership strategy and start building those long-lasting relationships that will keep your golf club and the sport itself alive long into the future.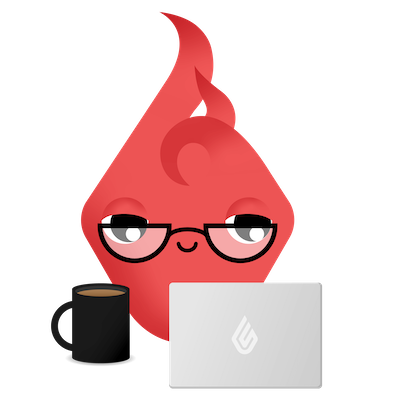 News you care about. Tips you can use.
Everything your business needs to grow, delivered straight to your inbox.