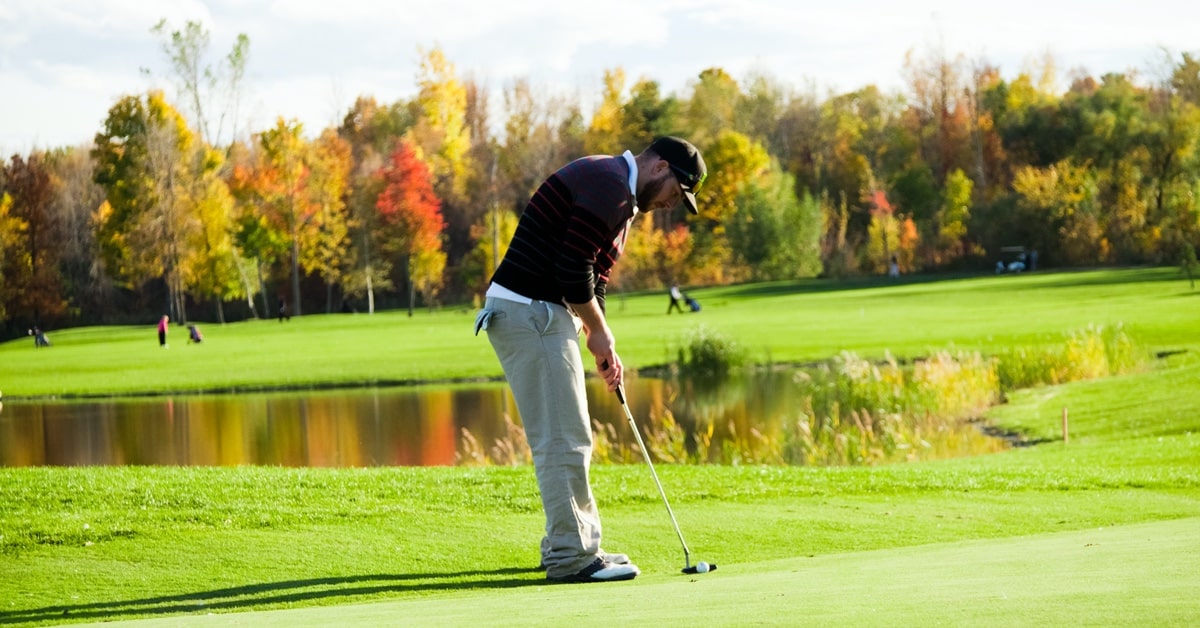 Why Use Them Anyway?
Social media contests are a great way for golf facilities to increase engagement, followers and brand loyalty. Not only are they good for golf course owners but they also offer a lot of value to the target audience. They have the ability to build relationships by tapping into the principle of reciprocity where a person has a tendency to return a favour when given a gift.
Social media contests are simple, easy and powerful. Unfortunately, it's a little more complicated than creating a post telling your followers you're running a contest. There are a few things you need to take into consideration when launching this type of initiative. Don't worry, you don't need to be a rocket scientist to execute a social media contest. Sit back, relax, and I'll walk you through the steps.
Goal, Audience & Platform
What's the objective of your social media contest? Whether it's to increase online engagement, build your email list or attract more millennial golfers, your goal will determine which type of strategy you need to put in place. They all have their pros and cons so it's important to select carefully. You will also need to put in place performance metrics such as new customers, number of participants or number of new followers. Doing so will allow you to determine the financial viability of your initiative once completed. When this step is completed, you need to choose which platform is best suited to maximize your campaign's results. Most contests for golf courses will be most efficient on Facebook but you shouldn't discard the use of Instagram and emails.
Entry Mechanisms
1. Connect
If you're attempting to increase your social media network and presence, this is an easy strategy to implement. It's as simple as selecting the winning individual within your followers. While this may push people to like your page, it creates little interaction with your audience. In addition it will also limit your outreach and ability to build hype around the contest.
2. Like
This strategy takes it one step further by pushing people to like a certain piece of content. Ideally, you would prepare social-media-ready images that are visually appealing and transmit information regarding the contest. By doing so, friends of your followers will be informed of the contest as the image will appear on their newsfeed. However, the biggest advantage of this strategy lies in its simplicity. With a click of a button, the person is registered. Individuals are also much less reluctant to like as opposed to sharing or commenting. In fact, research shows that people are eight times more likely to like a post as opposed to commenting or sharing.
3. Tag & Comment
Contest entries through tagging is a very popular strategy. To enter, a person simply needs to tag a defined number of their friends on your post advertising the contest. By doing so, you'll considerably increase your outreach through your followers' network. Friends will receive a notification after being tagged which will almost guarantee that they will view the post. Tagging also increases the probability that the post will be shown on the newsfeed for other friends to see.
4. Share
While people are less likely to engage in this type of social activity, the value of shares lies in its ability to grow your outreach and increase customer commitment. By sharing content, individuals are associating their name with your brand and broadcasting it to their entire network. In fact, shared content is much more likely to be shown on a newsfeed than a like or comment. The EdgeRank algorithm, which determines what posts will be shown on a person's newsfeed depending on their activity, gives greater weight to shares than other activities.
5. Create
Creating to enter brings customer engagement to a whole new level. To enter, a person needs to create a piece of content and send it to you. The content can take many forms such as a video, picture or graphic design. It's really up to you to create an original contest that pushes people to combine their passion for the sport with a chance to win a prize. While the customers who participate will be much more engaged, the total number of participants is likely to be lower. Also, this does not help you grow your outreach as the entries will be sent to you directly thus preventing them to be seen on a newsfeed.
6. Sign-Up
Unlike the previous strategies, sign-up entry isn't to increase your online presence. The goal here is to grow your contact database for future marketing initiatives. Through platforms such as Typeform, you can build a sign-up sheet that you can push on social media, email and at your facility. Contestants simply need to enter basic information such as their names and emails. This will allow you to grow your mailing which you can use to push deals directly to people's inbox.
Set a clear timeline
Establishing a timeline is probably the easiest step in the process. We recommend running the contest for 2-3 weeks. If a contest runs for a shorter amount of time, it'll make it difficult for the campaign to get some traction. On the flip side, if you run it for more than a month, the contest will saturate as people lose interest. You should also share reminders to enter and win as well as broadcasting a countdown in the final days. This will tap into the principle of scarcity as the time pressure will boost sales in the final days.
We wrote about a contest we ran on our social channels awhile ago in 2017. The contest was structured to run over a specific period of time, and came with clear entry instruction. A lot engagement with the contest was generated due to the clear entry rules and timeline of the contest, as well an attractive prize.
Offering an attractive prize
As you probably already know, the prize is a key component in running a contest. The quality and relevance of your prize will have a great influence in the success of your campaign. Individuals are much more likely to enter a contest if the prize is relevant to them or their entourage. For example, millennials prefer sharing experiences with friends over material objects. If your goal is to attract this demographic, offering a prize such as a free golf event invitation for them and 3 friends owill definitely grab their attention. As for the older generation, offering a package including a free meal, pro shop gear and golf lesson will be better suited.
Promote with ads
Unfortunately, reaching out to your network and letting the awareness grow organically, won't be sufficient to have a high number of participants. The reality is that most courses do not have a sizeable number of followers. This is where online advertisement comes in. While they do require a small investment in time and money, it will definitely offer you the best bang for the buck. Also, as one of the main goals of contests is to grow your online presence, the add placement is ideal. An additional benefit over other forms of promotion, is that the ads can target individuals based on many demographic elements. So you're sure the message is being presented in front of the right audience and you're not wasting money.
Use software to support and track data
Using software to plan and track online contests will make your life much easier especially if you find this strategy to be fruitful and are planning on running several campaigns. However, if you're not planning on running frequent contests, subscribing to one of these platforms might not be necessary. Nevertheless, these softwares platforms have the capability of launching the same campaign on multiple platforms simultaneously and collecting data which gets organized into useful reports. Most of them also have general social media management capabilities. So it gives you the opportunity to kill two birds with one stone if you also need to find a better way to manage your social media activities.
Key takeaways
Social media contests are an easy way to increase your online presence and customer interaction. It's important to keep in mind that the goal of these campaigns is not to directly increase revenues. In the long-run however, by running these types of initiatives you will nurture customer loyalty which in turn will increase recurring revenues. While they are simple, take the time to properly map out the campaign and evaluate if it's the appropriate strategy. Planning will also ensure that your execution it thought through and that you're not running a disorganized campaign that will be counterproductive to your objectives.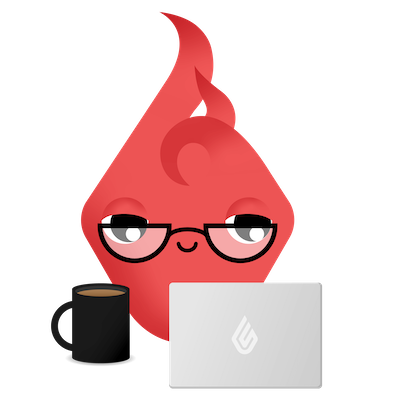 News you care about. Tips you can use.
Everything your business needs to grow, delivered straight to your inbox.