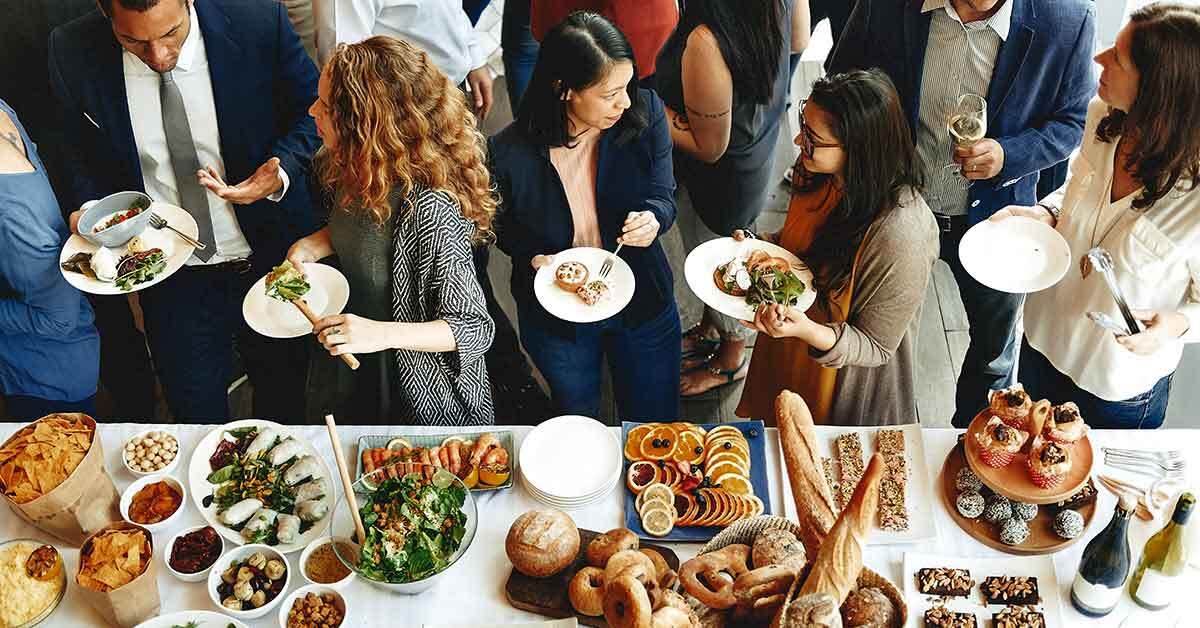 The restaurant industry has been on a challenging journey throughout the coronavirus pandemic. Restaurants in the hardest hit cities have had to shut down their dining rooms and become delivery or takeout-only operations. Recently, some restaurants have started welcoming guests for outdoor dining. It's only a matter of time before restaurants all over North America resume dine-in operations.
However, just because restaurants are allowed to serve customers indoors doesn't mean that diners will come back in pre-pandemic numbers. Currently, only two in five Americans feel comfortable dining out. In some cities, restaurants are only allowed to seat dine-in customers at 25% capacity. Fewer customers will be going out to eat due to capacity restrictions and decreased customer confidence. Unfortunately, lucrative group celebrations at restaurants may be a thing of the past.
The good news is that the restaurant community is resilient and innovative. Restaurants can pivot to give customers the experiences they crave in ways that they feel comfortable with.
We're sharing two innovative ways that restaurants can meet their customers' needs and make up for decreased dine-in revenue. You'll learn how your restaurant can:
Use micro-catering to export the dining experience to customers' homes

Implement private dining to create an inviting and safe restaurant experience
Reinvent your business for short and long-term success
While the hospitality sector reopens across North America, owners and operators face a whole new set of challenges. Download our free playbook and learn how to build a more resilient business post-pandemic.
How to use micro-catering to export the dining experience to customers' homes
One way to pivot the dine-in experience is to reinvent your catering operations with micro-catering.
The state of catering
Catering has long been a profitable revenue stream for restaurants. When you serve customers outside of your restaurant's four walls, you're not limited by your restaurant's size. With catering, the sky's the limit.
"We have limited capacity to grow our revenue in house," explained Chef Gilberto Cetina in a phone interview.
His seafood-focused Mexican restaurant, Holbox, is one of eight vendors located inside Los Angeles' Mercado La Paloma food hall. As with most food courts, seating in this space is available on a first-come-first-served basis.
"[Our] off-site sales [however] are unlimited," Cetina said. "You can do as much as your sales team can obtain."
Traditionally, corporate events and large social gatherings like weddings have been the cornerstone of catering orders.
Unfortunately for restaurants, many companies are requiring employees to work from home for the time being and are introducing permanent remote work options for the future. Demand for corporate catering may never recover to pre-pandemic figures.
Social events like weddings, coming-of-age parties and reunions, are being cancelled to prevent the virus from spreading. Large-scale gatherings won't be back in full swing for a long time.
"[We have] zero [catering] events on our calendar. It's just been kind of silent right now," said Cetina.
The demand for catering by traditional catering clients has plummeted due to the pandemic.
Fortunately, micro-catering can help restaurants recoup revenue lost from cancelled events and fewer dine-in customers.
What is micro-catering?
Micro-catering is catering optimized for smaller groups. Rather than abandoning catering due to decreased demand from traditional clients, restaurants need to pivot their catering efforts to focus on a different kind of need: providing food for intimate social gatherings at clients' homes.
Diners who before the pandemic had celebrated birthdays by going to a restaurant with 20 or 30 people may not be able to celebrate in this way again for a long time. Instead, they may invite 10 friends to their home. With micro-catering, you can serve the needs of clients who are now eating in instead of dining out by bringing the restaurant experience to them.
So what are the highlights of this rebranded style of catering?
Micro-catering is accessible
Catering traditionally hasn't seemed approachable to smaller, non-corporate clients because of the steps involved in placing an order. To place a catering order, a customer usually has to call or email a catering manager, review a limited catering menu and negotiate a contract.
Micro-catering can make catering accessible to smaller clients. A great way to start would be to reduce barriers by lowering your order minimum for catering or by accepting bulk orders through an online ordering platform like GrubHub or Uber Eats.
Micro-catering is flexible
Micro-catering gives you the flexibility to expand your catering menu.
According to Rowen McDermott, owner of Australian eatery Frankie in Jersey City, "with larger [catering] orders you're more confined with the type of food you can do."
"To feed 70 people and for everyone to like it, you may [need to] do food that's a little bit simpler and comforting," explained McDermott.
You're also confined to dishes that can be prepared in bulk, which usually means you can't include more creative or delicate foods on your catering menu.
With smaller parties, however, restaurants can "do food that is more straight from [the] menu or new dishes that you can come up with people together to fit their parties," McDermott said. "[You can] have it look and be branded the way [that it] would [be] at the restaurant in small quantities."
Micro-catering lets restaurants mimic the dine-in experience by allowing them to be more flexible with their menus.
How to implement micro-catering
There is no one way to implement micro-catering. You can offer customers a range of micro-catering services, from virtual event catering to full-service catering for intimate gatherings. Here are some ways in which you can carry out mico-catering at your restaurant:
Virtual event catering
Virtual event micro-catering is a great option if your client's guests are all located in the same area.
Holbox experienced a new opportunity for catering: virtual graduations. "Schools or organizations would order meals to be dropped off at different sites, or have people pick up food," Gilberto explained.
Before taking virtual event catering orders, make sure that you have the technology, staff and packaging to be able to deliver food to the virtual guests' homes just before the event.
Meal packages
You can think of micro-catering as elevated takeout. Rather than selling individual meals like you would through takeout, offer family-style meal packages to catering clients. You may have to get new packaging to serve larger batches of food.
In order to distinguish micro-catering from your normal takeout offerings, you need to make it about more than just the food. Focus on hospitality and customer service to ensure that micro-catering deliveries reflect the dining experience at your restaurant.
Add special touches to these catering orders, like offering party planning services, sending invitations on behalf of customers, working with the customer on a custom beverage, or surprising the customer with a bouquet of flowers with their order. These special touches transport the restaurant experience to customers' homes and make their orders about more than just the food.
Full-service catering
Micro-catering can also resemble traditional catering, but serve fewer people than a traditional catering order. If you are able to do it safely, offer full-service catering to customers for smaller parties than you'd normally accept.
You can set up a party at a customer's home, cook and serve the food on site and clean up. If you are working in a customer's home, take extra safety precautions. Have your staff wear masks, serve food on individual plates rather than from a buffet and maintain social distancing when possible.
Choose a micro-catering style that aligns with your restaurant's hospitality style.
How to create an inviting and safe restaurant experience with private dining
You can also use your real estate to facilitate safer group gatherings by focusing on private dining at your restaurant.
What is private dining?
Private dining removes the strangers out of the restaurant experience. The normal restaurant experience involves eating in a dining room alongside multiple parties of diners. Private dining involves going to a restaurant and only sharing the space with those in your party.
Many restaurants already offer private dining through banquet rooms or buyouts. In order to make on-site dining at your restaurant appealing to customers in a post-pandemic world, you can optimize your restaurant's real estate, marketing and services towards private dining, rather than the communal dining experience customers are used to.
Frankie, the Aussie restaurant in Jersey City, has a private dining room above its colorful main dining space. Owner Rowen McDermott sees it as a useful asset for the post-pandemic dining experience.
"There's always going to be a place for people to get together," he said. "I would imagine, rather than the 20 or 30 person cocktail party [we would usually host in the private dining room], when there is indoor dining again, it might be a case of [gathering] 10 friends that you haven't seen through a lot of this…. You can still have an intimate, smaller party in a private area without rubbing shoulders [like you would've in the past]."
How to implement private dining
Private dining can be done in two ways: by offering diners private rooms in your restaurant, or by letting diners rent out your entire restaurant for their meal or event.
Private rooms
You can make diners feel safer while dining out by creating private dining rooms in your restaurant. While this initiative could take a considerate remodel, it would be worth it to attract customers in a post-pandemic world.
You could create dining "pods" (small dining rooms that fit just one or more tables) and decorate each one with a different theme. The themes would be a good marketing tactic, as people would want to come back to dine in all of them.
Alternatively, you could make diners feel closer— while maintaining a safe distance — by creating separate rooms with transparent walls. Think of them as conference rooms for private dining.
Private dining rooms will decrease your dine-in capacity. In order to make pods financially feasible, you'll need to implement a minimum charge per room. Taking a deposit for reservations, or charging a penalty for no-shows, is also a good idea.
Buyouts
Alternatively, or in addition to private rooms, your restaurant could offer buyouts. A buyout is when you close your restaurant to the public for a private event.
Buyouts let you serve larger groups. People will likely feel more comfortable gathering in larger groups if it's with people they know, so they could rent the space out for their families or coworkers.
In order for this business model to work, it needs to generate at least as much revenue as a day (or several hours) of regular dine-in service would. For example, if you typically earn $2,000 between 4 and 6 p.m. on a weeknight, you should charge at least that much for a happy hour buyout.
Make customers feel safer by setting lower capacity limits and allowing time between buyout reservations for air filtration.
New intimate dining experiences for a post-pandemic world
The coronavirus pandemic has changed the restaurant dining experience and will continue to do so for the foreseeable future. With decreased dine-in capacity and customer confidence, restaurants will have to pivot how they serve customers to make up for a significant dip in dine-in service revenue. Reimagining your catering and private dining experiences will help you recoup these profits.
Learn how Lightspeed POS can help you redesign your floor plan for social distancing.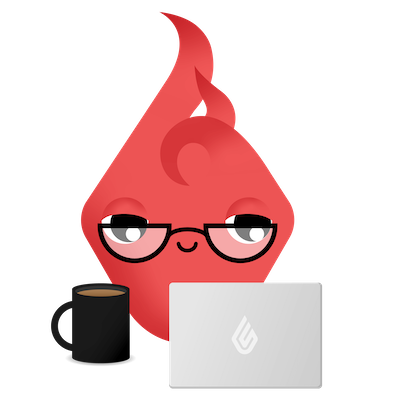 News you care about. Tips you can use.
Everything your business needs to grow, delivered straight to your inbox.