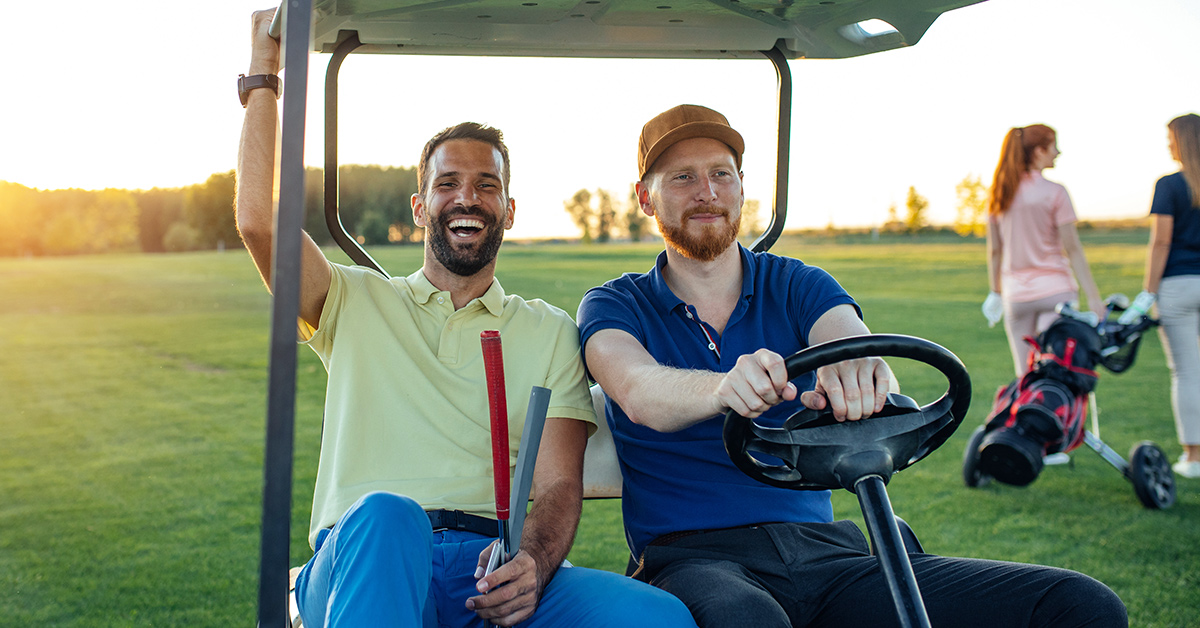 The game of golf is steeped in tradition, dating back to 15th-century Scotland. The game faced turmoil, resistance, and even banishment during those early periods but has since become an endearing part of the lives of millions of people across the globe. Of course, enduring the test of time is not easy, and the leaders of the game have realized many times over the years that to remain relevant in society, the game must change and adapt to its current environment. Many people will tell you, however, that golf still lags. But, as I look at the industry in which I've worked for two decades, the famous words of Bob Dylan come to mind, "The Times They Are A-Changin'."
As a PGA of America Member, I've worked at public and private green grass facilities and have taught the game for almost 20 years, coached high school and college golf teams for more than half of that time, and now write upwards of 50 golf articles each month for several publications. I've seen many changes in the game that have allowed it to keep up with the times.
The need for change
Through my years in the game, I have come across many diverse individuals, and I cringe at the thought of them being rejected from the game based on their age, gender, race, ethnicity, religious beliefs, or socioeconomic standing. As the world comes to terms with its many centuries of exclusion, our golf facilities are looking more like our schools, offices, stores, and neighborhoods. There is more inclusion than ever, undoubtedly the most important change that occurred in the past 50 years. However, there are a plethora of other changes that have shaped today's game and the business of golf as a whole.
Consider the changes in sports just over our lifetimes, or even the past century—never mind five centuries or more. We often consider golf as a microcosm of life, and like life, golf is about overcoming adversity and adapting to one's situation, changing on the fly, and persevering through hardship. People change from generation to generation, and as a result, the culture of golf is and should be ever-changing.
Changes, big and small
Through the articles I write every day, I have the chance of interacting with many seasoned professionals on topics that range from merchandising with the golf shop owners, player development, marketing, management, member retention, and more. We discuss an array of best practices, old and new, that they've implemented in their businesses to be profitable, better serve their members and customers, and continue to grow the game. There are many changes to the culture of golf to discuss—here are a few of the most important ones that have stood out in our conversations.
Dress codes
After many years of stringent regulations regarding dress codes, some golf facilities, even private clubs, are rethinking what they consider suitable attire. One local semi-private club in my area hasn't made it official yet, but after speaking with the PGA Head Professional, the importance is in getting people on the property, spending money, and returning time and again. Of course, there will always be blowback, but when the naysayers change to see the club's healthy bottom line, they'll wonder why they were so concerned about the length of one's shorts or whether someone's shirt had a collar or not.
With the help of PGA TOUR players such as Tiger Woods (mock neck shirts), Rickie Fowler (jogger pants and colorful attire), and Michelle Wie West, golf apparel manufacturers are taking advantage of the influence that trickles down from these superstars to your local golf course pro shop. Equipment has long had this influence—now apparel is trending in the same direction. Whether it's a change in style or just accepting some new vibrant colors, golf facilities will be well served to adapt their policies as the game continues to change at the highest level.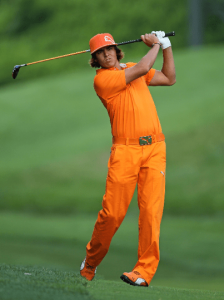 Playing music
With technology becoming more prevalent and players under 35 years old representing such a large segment of active golfers, practice facilities are increasing the entertainment value and engaging customers more and more with music playing on the range. Some facilities are going all out and creating an experience that is as much about the extracurricular fun activities as it is about the golf specifically. The golf car companies are even putting Bluetooth-enabled speaker systems in some golf car fleets. Golf, after all, is viewed as a means of entertainment, and fun and excitement are the name of the game. Music always adds a cool component to an activity, don't you think?
Golf fitness
Tiger Woods brought fitness to the forefront in golf. Two decades later, players like Bryson DeChambeau and Brooks Koepka have demonstrated the success that adding strength and conditioning to one's practice regimen can produce. Through publications and social media, golf fitness has become a mainstream component of game improvement programming. Implementing golf fitness in one's player development programming helps develop strength, stamina, and balance, as well as a healthier overall lifestyle. With many young health-conscious millennials taking up the game recently, golf fitness is a catalyst to increased lessons and play. Chances are, your local gym does not have the right coaches or knowledge to help golfers, so why not offer such programs at your facility? Adding conditioning installations at your golf course can be a great way to attract competitive players and young golfers.
Food options
With an eye on being more healthy, golf course food and beverage options are answering the changing preferences of many young, health-conscious golfers who prefer a salad, wrap or light sandwich (grilled chicken, tuna, etc.) over a burger, hot dog and fries. Whether refueling at the turn or relaxing after a round of golf, customers and members are enjoying a different selection of food options, a necessary change that is buoying the revenues of food and beverage departments at golf facilities of all types and sizes.
Alternatives to the traditional round of golf
With tee sheets full and driving ranges busier than ever, golfers are seeking alternative outlets to satisfy their golf bug. Golf entertainment venues like Topgolf, Drive Shack, Popstroke, and BigShots Golf are answering the call by welcoming families, beginners, seasoned golfers, and people of all ages. These venues offer a social atmosphere with food, drink, and fun, where golf is seen in a totally different light than it has been in the past—especially for newcomers.
In addition, driving ranges are adding technology to their menu of services. Toptracer is enabling golfers to play rounds of golf virtually on the range, compete with friends and keep statistics that measure their progress. Golf facilities are also adding short courses and putting courses that give additional options that are more social, and don't take as long as a full round of golf.
Technology
We just highlighted the impact that technology and innovation have had on the range and within golf entertainment venues. Technology is changing the way we teach and play as well—with state-of-the-art launch monitors that provide a plethora of data. Indoor golf centers. with innovative golf simulators, are also sprouting up everywhere, offering year-round golf, leagues, tournaments, fun with friends and family, and even food and beverage. This is the new culture of golf, not replacing the traditional round but providing alternatives.
Technology has also changed the equipment used to play. With drivers made bigger and more powerful than ever, driving distances are getting longer every year. Custom club fittings combine the innovation of launch monitors with the exciting technology built into the clubs to find that perfectly suited set every time.
Also, with the younger generation of golfers always with a mobile device in their hands, having a mobile app that enables easy tee time reservations and accessible information is driving increased participation and play among this demographic. However, simply having an app probably won't be enough. It's important that you integrate technology throughout your entire customer journey, whether it'd be self-service check-in kiosks, food and beverage preordering, or text message marketing.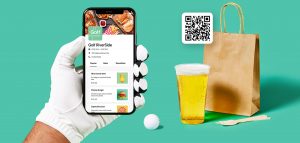 Pace of play
As mentioned earlier, nobody wants to take five hours to play a round of golf. It's not enjoyable, and you have trouble getting into a momentum or flow. Also, most of us simply don't have that time to dedicate anymore. Young folks, trying to pack 26 hours of activities into a 24-hour day, will go running from the game of golf if faced with no other options than such a tedious pace of play. Courses are implementing new rules, regulations, procedures, and even technology to ensure rounds take little more than four hours, making an 18-hole round of golf feasible. It's still too much for some, however—thankfully, we have the alternative discussed above.
Conclusion
Change is inevitable, and in business, it's often necessary. The game of golf, with its history and tradition, is no different. We've welcomed an influx of new golfers to the game throughout the pandemic, and catering to their interests is vital in retaining them when life gets back to some semblance of normalcy.
Gen Z'ers are unlikely to embrace the culture of golf that Gen X'ers or even Baby Boomers did decades ago. Young golfers prefer a more unique, entertaining golf experience. This includes your local green grass facility, but it's not exclusive to it. The changes and new features in the game of golf speak to those preferences, and it's been successful so far. Once the end of the pandemic is here, the bonus will be on golf professionals and industry leaders to keep the game fresh and exciting without getting complacent. We must build on this momentum and learn from the positive moves made in the game. You can honor the past while looking forward to the future – golf can be the blueprint for such an endeavor.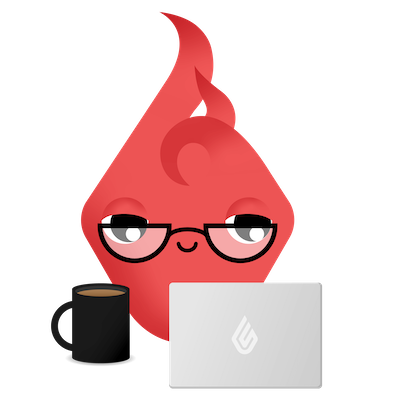 News you care about. Tips you can use.
Everything your business needs to grow, delivered straight to your inbox.