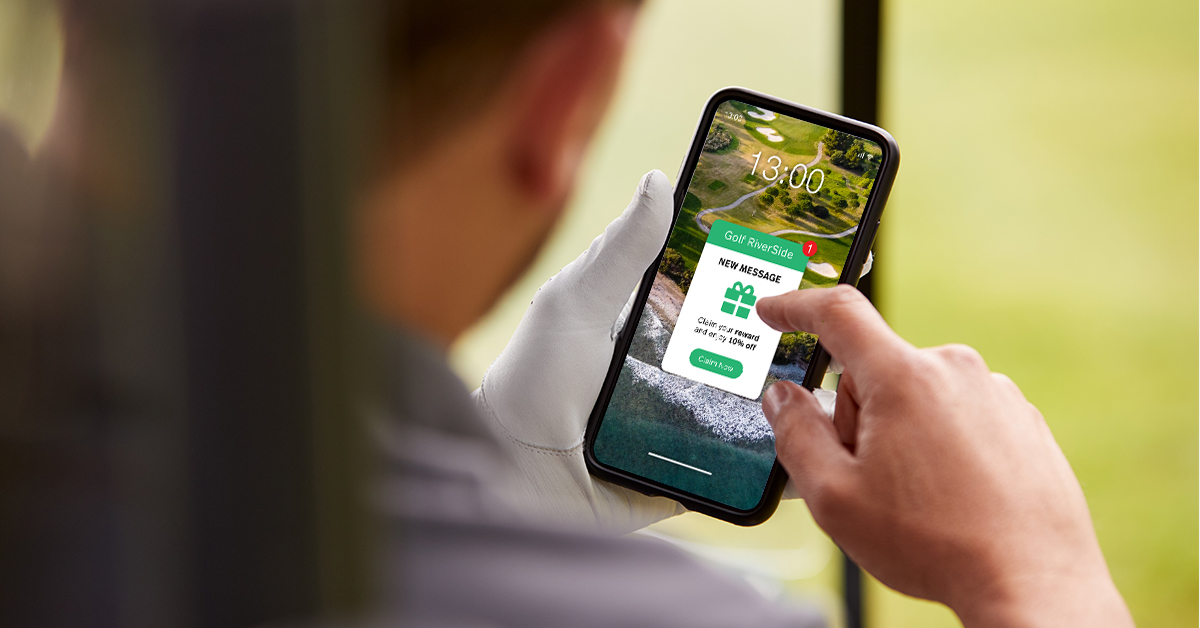 Are you tired of watching golfers finish their round, pack up, and drive out of the parking lot without even looking at your menu or checking out the promotional display you worked so hard to set up in the pro shop?
Customer loyalty programs are one of the best ways to strengthen your relationship with your customers and get them to visit the 19th Hole after every round. They can get your customers excited about hitting the bar or buying a hot new set of clubs after a round of golf, and they can help you collect valuable data, increase your customers' repeat visits and lifetime value and boost your revenue.
1. Distinguish Your Golf Course from the Competition Down the Street
The golf industry is a very competitive space, so you need to make sure you're using every possible strategy to differentiate your course from the other operations around town. One of the best ways to do that is by implementing a customer loyalty program.
Many golf courses are trying to encourage their customers to be loyal; don't follow the crowd and implement a weak pen and paper system. Modern loyalty program software typically collects detailed data, segments your customers, and offers trackable loyalty points, perks, and promotions. You can quickly check how many points customers have accumulated, how customers are using those points, and how many times a certain promotion has been used. Customers will appreciate how their points and rewards are tracked and calculated automatically.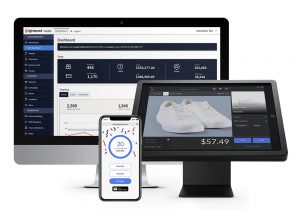 2. Generate Business During Slow Periods
For many operators, golf is a seasonal business. When the fall comes, northern courses close their greens; many also shut their restaurants and close the pro shop. In the summer months, southern golf courses close because of blistering heat. Peak season has slow times, too. Visits always vary between weekdays, weekends, mornings, and evenings.
Golf courses combat these lows by offering better food options, hosting events, or offering other entertainment options like golf simulators. Strategies such as these work very well for generating interest, but to bolster your efforts, track customer data and provide incentives by implementing a customer loyalty program to consistently attract customers during the dry periods.
3. Use Better Customer Data to Segment Your Database More Effectively
When you collect data on all customer interactions, you develop deep insights into your base of customers. Too many golf courses segment their databases into two or three groups without differentiating members from public players or classifying players beyond their age and member type. Introducing a loyalty program is the best way to divide your customers into meaningful segments based on tracked behaviors.
When you understand the difference between your most avid golfers and those who like to play only a couple of rounds per year, you can tailor your packages, member types, and product offerings to every kind of player that comes through your doors.
4. Create More Relevant Promotions
Nowadays, one-size-fits-all promotions don't work anymore: businesses must use data to understand what specific customers want. Golf loyalty software will collect data on consumers' spending habits and help you personalize your marketing. You can then determine which promotions to send your customers and which ones they responded to best. In that sense, loyalty marketing is ten times more effective on average than traditional marketing.
One way to collect detailed data is to encourage customers to participate in a "Text and Win" promotion linked to your loyalty program. By sending a personalized text message with a scratch-and-win feature, you get mobile numbers and email information for marketing initiatives, while members are delighted with the opportunity to win a small prize after their visit to your golf course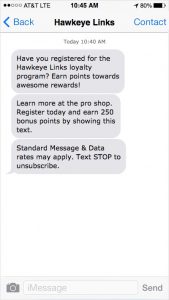 5. Find Your Most Valuable and Most At-Risk Customers
On average, the top 20% of your customer base drives 80% of your revenue. With customer loyalty software, you can find, collect, and rank data on every patron—including your top 20%. Knowing your best customers will help you focus your efforts on making these valued (and valuable) members feel special.
Customer loyalty software is also built to help you re-engage customers that are slipping away. You can use data collection to understand who needs that extra email, phone call, or promotion and make sure you never lose a customer to a competitor again.
6. Determine Your Best Restaurant and Pro Shop Items
Knowing what product categories encourage repeat visits is incredibly valuable for golf courses looking to expand their product offerings. With customer loyalty software, you can track purchases and determine what products and menu offerings are the best sellers. Detailed sales data that is attached to customer profiles allow you to understand which products are attractive to each segment. Let this data inform your decisions concerning promotions and watch each customer segment respond.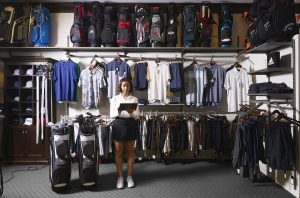 7. Increase Revenues Per Customer
Loyalty points are a key driver of customer spending, since frequent customers will want to rack up more points towards a reward, and points can only be earned by spending more money. Introducing a customer loyalty reward program will give your customers an incentive to buy higher-margin items and make larger orders to benefit from member rewards. In fact, customers who are loyal to your golf course will spend an average of 67% more than customers who aren't.
8. Turn Your Customers into Brand Ambassadors
Studies show that 60% of loyal customers will recommend a business to family and friends. Your most loyal customers are walking billboards: they rant and rave about your golf course and want nothing more than to convince their co-workers, friends, and family to join them for a round of golf. In other words, investing in a loyalty program will also get you free, effective word-of-mouth marketing.
Customer Loyalty Programs Work Best with Modern Software
If you're thinking of implementing a customer loyalty program at your golf course, be careful to not frustrate your members with an outdated system: impress them with a modern, cloud-based loyalty program that's integrated with a state-of-the-art POS system. We believe there's no better way to automatically and effortlessly track loyalty points, customer data, and promotions, and we know that you'll see almost instantaneous results as you begin to delight the customers you know best.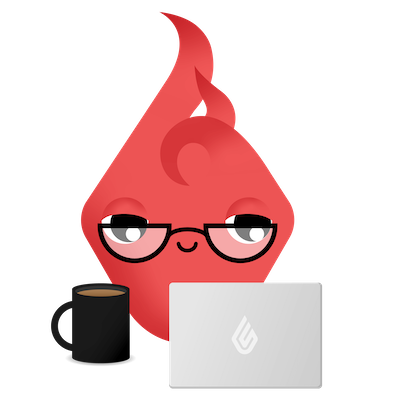 News you care about. Tips you can use.
Everything your business needs to grow, delivered straight to your inbox.