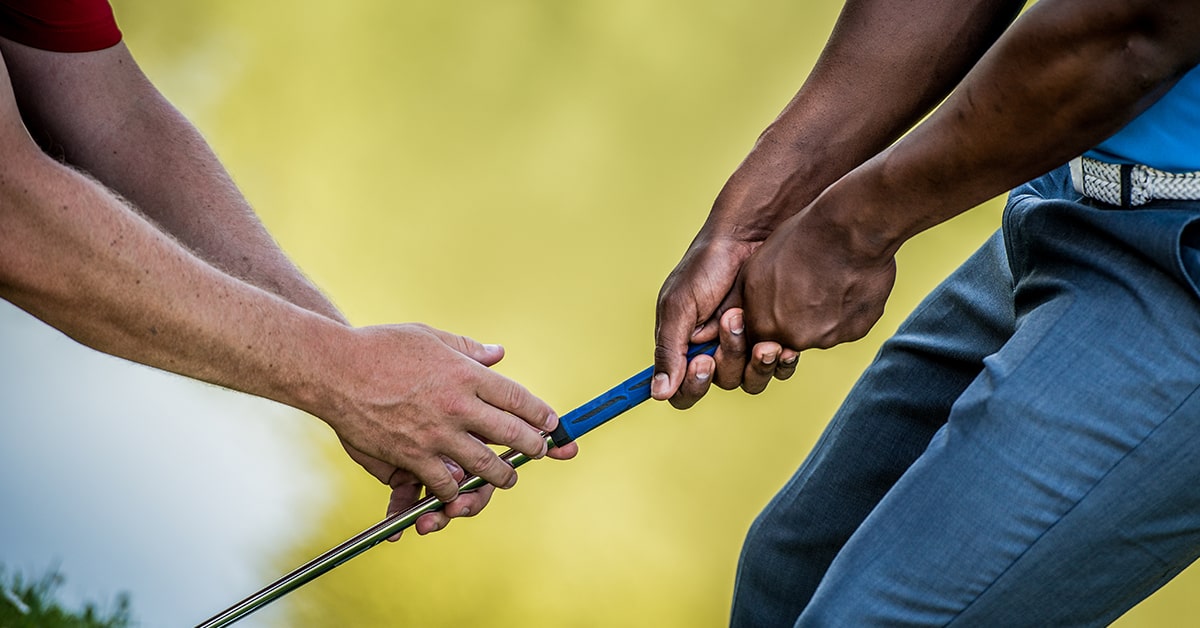 In a time when golf has seen a great influx of new players coming to the game, golf professionals are considering the most effective methods of retaining these individuals for the long term. Most experts in the industry will tell you that the keys to retention are: getting golfers on the course, highlighting the many benefits of the game (exercise, socialization, self-challenge, fun with family and friends), and finally, instruction. Coaching new golfers in the technical aspects of the swing, short game, and putting stroke, as well as teaching them how to make a tee time, what to do when they get to the course, and on-course etiquette help new players feel more like golfers. As a result, they'll be more inclined to buy clubs, join leagues and simply play more golf.
Call it what you will, but educating golfers about the finer points of the game will go a long way in retaining them beyond the pandemic boost that we've experienced over the past year. There are 29,000 PGA of America members, almost 2,000 LPGA members, and hundreds more unaffiliated teachers of the game. Some teaching methods are more effective than others. Heck, some teachers are more effective than others. Connecting with the student on a personal level and communicating your message in a way that will help them improve their skills and increase their enjoyment in the game is not always an easy task. There are, however, several factors that make a golf professional a good coach.
Staying up-to-date
To teach others, one must be knowledgeable in the material being presented. Putting a sign on the door that says "teacher" is not sufficient. Golf is a difficult game to play well, and even harder to play consistently well. Golf professionals must educate themselves in the ever-changing concepts and theories about the golf swing and more recently, golf fitness. Professional organizations like the PGA and LPGA require their members to partake in an array of educational opportunities, earning Member Service Requirement (MSR) credits that help professionals maintain their status in the organization. They provide resources like PGA.Coach and promote others like U.S. Kids Golf.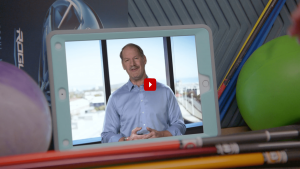 Whether formal classes, multi-day seminars, or online engagement, the best teachers on the market are those who pursue continuing self-education. After all, golfers are more sophisticated and prudent than ever—they ask questions and are always seeking that tip or lesson that will transform their game. This education does not have to be exclusively golf-related. Classes on communication, technology, and time management can all make you a better golf professional and coach. It is incumbent upon the golf professional to keep his or her knowledge at a very high level—otherwise, their students will seek someone who has.
Planning and organization
Effective golf coaching is more than just scheduling lessons and greeting one's student with a bucket of range balls in hand. It's about planning for each student and organizing your lesson in a way that is tailored to each individual. Knowing the golf background of your students, as well as their goals for the lesson before the appointment is a significant part of the preparation process. It allows you to plan for time on the range, short game area, putting green, simulator room, or golf course. It gives coaches the ability to prepare any printed materials, videos, or online links that will aid in the lesson. Considering that no teacher, from kindergarten to the halls of Harvard University, enters his or her classroom unprepared, no golf coach should approach a lesson in this manner either.
For those students of yours who are taking a series of lessons or have committed to long-term game improvement, staying organized with notes of their strengths and weakness, as well as their progress over time, is vital to ensure a holistic approach to their continued progress in the game. This documentation will help guide you in developing a personal plan of action that addresses each individual's strengths and deficiencies.
Communication
As is the case in a traditional classroom setting, communication between teacher and student is a vital factor in the effectiveness of the lesson and overall player development program. Golf professionals should ensure the language they speak on the lesson tee is understandable to the student—especially newcomers to the game. Don't use jargon such as parts of the club, aspects of the setup, positions in the swing, areas of the golf course without first educating the student. There is terminology around each of these elements within a lesson that will certainly hinder the students' ability to grasp the information, let alone apply it to their own game.
The communication process should not cease when the lesson does. Ensuring that your students know how to practice and get any subsequent questions answered, following up with them is a critical component in the improvement process, as well as your relationship with the student. Technology has made this process easier than ever with the use of apps such as Hudl and CoachNow. These resources allow for an exchange of information, communication, and videos that keep the engagement active between scheduled lessons. The days of "thanks for the lesson – see you next week" are over.
Adaptability
When learning how to teach others, the agenda usually leads to a discussion about the different types of learners who you might welcome on your lesson tee. Adapting to the learning style of your students can be a significant factor in their progress. Visual, auditory, kinesthetic, you should be adept in your teaching, confident in your knowledge, and skilled in your process to be able to adapt to the preferred learning style of your students. In addition, if you planned for a full swing lesson, but your student shows up lamenting about his poor putting performance of the day before, you should be able to completely adapt to the desired topic. That's where self-education and years of experience following proven teaching methods pay off.
Relationships
Coaching does not only apply to golf professionals and their students. Many professionals, mostly Directors of Golf, Directors of Instruction, and golf academy owners, oversee other coaches and teachers, some of whom are new to the craft. Most of these individuals, particularly the veterans in the industry, have their methods of teaching. Different methods do not mean they are incorrect, but you will want some consistency in the way your staff coaches your members and students. Engage your staff in a way that helps them sharpen their teaching skills, and share your best practices to aid in their continued success. Allow them to share their experiences and foster an environment of open communication and collaboration.
As mentioned earlier, the relationships you maintain with students will also aid in their progress and retention. Inviting comments or inquiries between lessons will boost the connection between you and your student that will undoubtedly be reflected in the success of the lessons.
Conclusion
Golfer retention is all we can talk about as golf professionals these days. After all, who would have thought courses would be so full, ranges packed and membership rolls maxed out. Golf clubs are selling, lessons are more abundant than ever and golf facilities of all types are reaping the benefits. So, how are we going to hold on to all these new golfers and make sure they stay active members of the gamer for years to come?
Inspire others through awareness of your knowledge. Be a coach who knows how to teach as much as you know what to teach. Build commitment through communication and genuine caring for the individuals who put their trust, time, and dollars in your hands. Encourage practice by example, understanding that you're never too old to learn and never too experienced to learn even more!
Being more than a coach spewing technical directions about the mechanics of the golf swing is vital to fostering relationships. Students can get that information from a book or video. What they can't get from these forms of media is nurturing, mentorship, and caring. They can't get a friend from a book. Be a friend to your students and that's how every golf professional can be a better coach.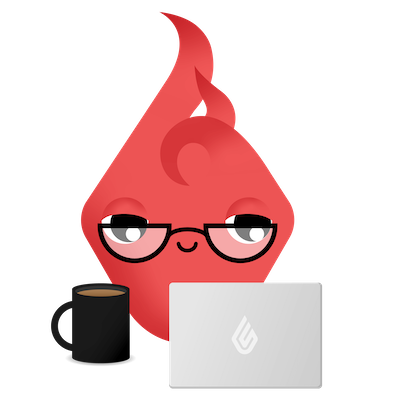 News you care about. Tips you can use.
Everything your business needs to grow, delivered straight to your inbox.