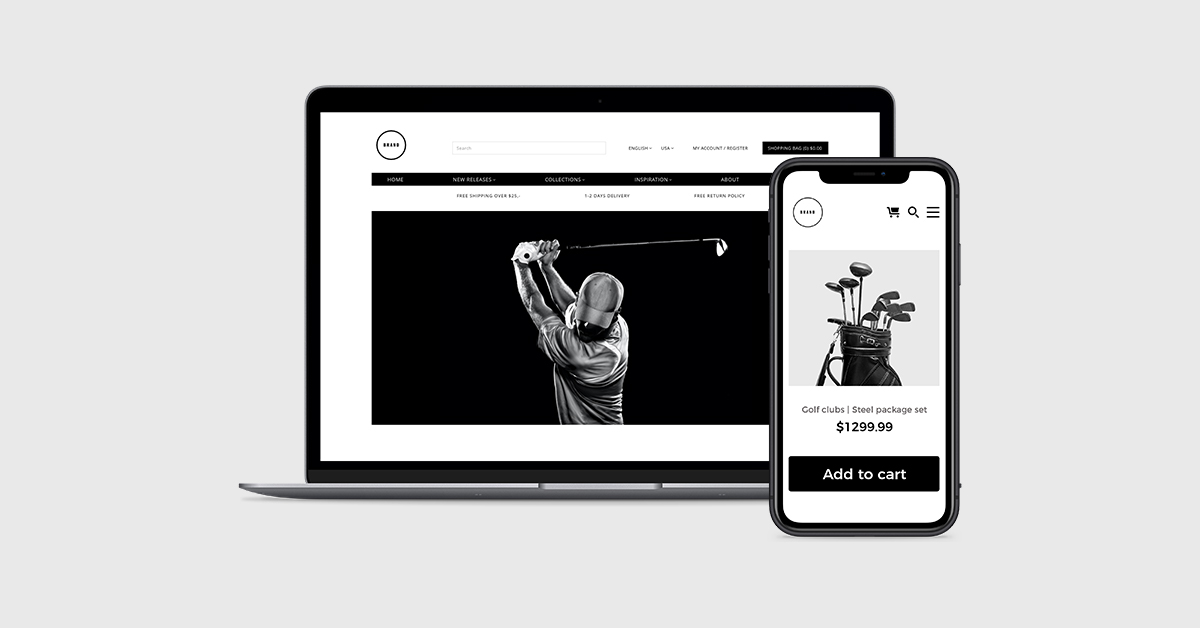 Before the term COVID-19 entered the world's vernacular, brick and mortar stores and shopping malls across the globe were already facing huge challenges. The popularity of eCommerce and the changing habits of a younger generation of consumers have been felt across all sectors of the retail industry. This transition has now been magnified by the pandemic and its subsequent health and wellness measures implemented in two ways: aggravating the already-fragile retail market, undoubtedly leading to financial despair and broadening the growth of the online retail revolution.
In-Store Operation
Employee Protection
Employee safety is as important to business success as sales and revenues. During a global health crisis such as COVID-19, keeping employees safe goes a long way in keeping your customers safe as well. Putting concerned employees at ease begins with providing the basic protective equipment that experts say will reduce the spread of the virus. Basic protective equipment like masks, visors and gloves are vital to ensuring a safe work environment. In addition, providing hand sanitizer, cleaning wipes, as well as guaranteeing a clean workplace are also essential measures. When it comes down to it, these are the most basic steps employers should be taking for their employees – the more content employees feel at work, the more productive they will be and the better it will reflect on your customers' experience.
Social Distancing
To operate a business in a safe environment, several social distancing measures should be taken. Shifts should be staggered and employees who experience COVID-19 symptoms should seek medical attention and certainly not come to work. Interacting with customers will be different at many facilities as well. Markings that indicate six feet of space between customers must be applied if the customer will be standing in line at a counter or register – separation barriers or partitions should be set up if needed. As with employees, contactless hand sanitizers should be present for customers – at the doorway and registers. Ensure that each customer applies hand sanitizer upon entry. Keeping in mind that the safest way to shop is online, merchants should promote online ordering, whether for delivery or curbside pickup. Reducing the number of individuals within the confines of the store location will help reduce virus transmission.
Cleaning and Sanitation
Efforts to keep customers and employees safe must include a diligent cleaning and sanitation process. Surfaces that are touched or handled most-frequently should be sanitized regularly – these include doorknobs, countertops, computers and touch screens, and customer credit card payment terminals. It is important to create a log or cleaning checklist that covers your entire store. Knowing what to clean and how often to do so is the first step in ensuring a safe environment. Stressing personal hygiene is also vital to keeping a clean workplace. These measures have been part of the regimen within the foodservice industry, but with COVID-19 ravaging the globe, all public places of business must adopt these intense measures.
Inventory Management
Customers take for granted that the stores they frequent will be stocked with the merchandise they seek. It was just a few months ago that Americans had a tough time finding toilet paper, cleaners, and sanitizing wipes. Supply could not keep up with demand. In your pro shop, ensure that you maintain an ample supply of your best sellers and order early and frequently to ensure manufacturers can provide the items and carriers can deliver them. Taking stock of what you have in inventory will help sustain your business, even when your most common items may be delayed or on backorder. Just as your cleaning and sanitizing methods should be organized and documented, so too should your inventory management efforts. Work closely with your vendors to avoid any negative surprises when orders are placed.
Digitalization
eCommerce Store
Regardless of the size of the business, an eCommerce site can assuredly benefit any retail establishment. Being able to sell their wares without enticing customers into one's store is often a huge windfall in revenues – doing so in the time of the COVID-19 pandemic is invaluable. Even before the global health crisis, today's convenience-centric society was tipping the scales toward online shopping, and the closures of many brick and mortar locations of some well-known brands are evidence of that trend. Many industries are implementing innovation to broaden their revenue streams, and golf is no different. Big box superstores aren't the only ones who can offer information and the possibility to sell their products 24/7 via their website, small pro shops now have the possibility of easily doing so. Golf shops can expand their reach and revenues without knocking down walls or increasing their lease space.
Online Ads
Implementing an eCommerce facet to your retail business is important, but promoting it is just as vital. Expanding the breadth of your business will render added revenues if your customers know where to find you. Websites such as that of big-box retailers, Golf Avenue are easy to find – so are Dick's Sporting Goods and Golf Town. However, if individual golf courses like Saint Andrews Golf Club, in Hastings-on-Hudson, New York, don't market and advertise their online golf shop via their website, social media, newsletters, and word of mouth, the odds are that golf consumers eager to buy online will completely overlook them. In addition, online advertising through the various social media platforms and Google are rather cost-effective and can help generate revenues without over-extending one's marketing budget. These pay-per-click ads are one aspect of search engine marketing (SEM). The advertiser only pays when people interact with their ad through impressions or clicks. These ads allow the merchant to set parameters so the ads are presented only to specific demographics and regions, highly targeted marketing. You don't necessarily need to spread your ads to a very large public. Focus on your local community and communicate the importance of supporting your local economy – this is a good way to get the upper hand on larger retailers in your area and quickly acquire new customers.
Digital Loyalty Programs
The purpose of digital loyalty programs is hardly different from their predecessors, traditional loyalty programs. In fact, as demand from the digital consumer rises, traditional loyalty methods have evolved into digital versions that are highly-interactive, conveniently-intuitive, and easy to use. They also serve as an added, and essentially free, marketing tool. The days of paper punch cards are waning; digital loyalty programs offer an array of unique benefits to both customers and merchants. A reward for joining or signing up – chances to win free food or merchandise – specials geared toward your buying habits are all innovative features of the digital loyalty program.
Technology
All-In-One POS
Today's POS systems are more streamlined and convenient than ever, often the centrepiece of your golf operation, adding organization and more efficient management to your pro shop, food and beverage services, and customer relations. Lightspeed's fully integrated retail POS is the technology for the future. Cloud-based POS software, such as that produced by Lightspeed, increases the ease in which you can manage your physical and online stores from a single touchpoint and control inventory management. Expand your business with advanced software built to secure and grow your retail operation across channels. With the same platform, automatically synchronize your physical inventory with your eCommerce store. This will save you time, and allow you to focus your energy on member and customer relations. Lightspeed golf's all-in-one golf management suite even has an integration with Loyal Action that allows you to create custom loyalty programs tied directly with customer accounts and purchases.
Product Upselling
When booking their tee times online, most golfers do not think about items they may need to enhance their golf experience. Do they need balls? A branded golf shirt as a souvenir? Or perhaps a rain jacket to fend off Mother Nature? Products in your pro shop will remain in your pro shop unless your customers, the golfers coming to play your course, are enticed to go inside before or after their round. This is where booking extras offered by Lightspeed's powerful tee sheet can change the way you do business – golfers can select products or services to add to their round when booking online. This is a very efficient channel to increase pro shop sales by selling products and services such as a sleeve of golf balls or a custom club fitting, the latter often leading to a sale of new clubs in your shop.
Conclusion
Retail stores, such as pro shops, have gone through some rather substantial changes over the past few years. With the COVID-19 pandemic, these changes have only been accelerated and accentuated. To avoid falling behind your competition, and actually increase your revenues, it is more important than ever to add an online facet to your operation. Fortunately for both consumers and business owners, modern technology has helped facilitate these changes in ways we could not have imagined.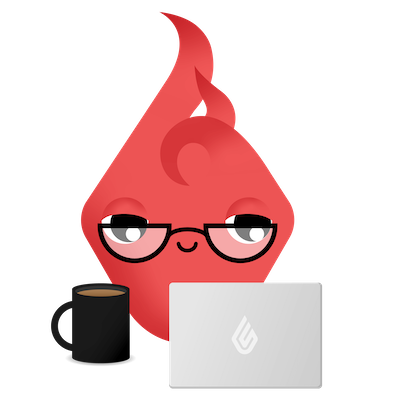 News you care about. Tips you can use.
Everything your business needs to grow, delivered straight to your inbox.