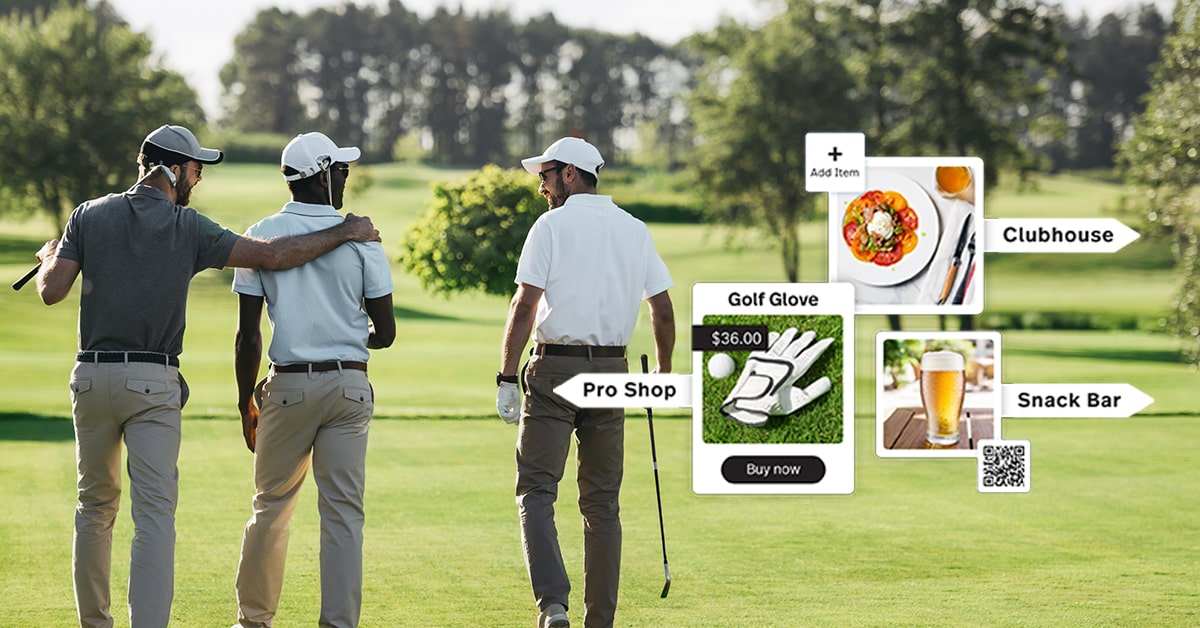 Navigating the worst of COVID-19 was quite the challenge. From isolation to economic instability, few were safe from the pandemic that swept the globe—but cheer up, things are looking up. While we're not out of the woods just yet, we're seeing restrictions being lifted in some areas, and social gatherings are no longer a distant memory!
This means tournaments are back on! To help you get back into the game, we thought we'd share a few insights on how Lightspeed Golf can help you organize a memorable event that brings in the revenue you deserve.
The Golf Manager's Switchover Checklist
We've put together this guide to help you choose the best management system for your golf course.
Quick mobile check-in
Corporate events, as is the case with all types of events, come with chaotic waves of attendees arriving at the same time. If your staff isn't able to properly manage this sea of excited golfers, it can have a serious impact on the tournament experience you're able to provide. In addition, your pro shop might not be adapted to allow dozens of people waiting in line to check in. So, how do you prevent this issue? Two words: mobile check-in.
With Lightspeed Golf, you can easily set your check-in outside near the bag drop-off using an iPad. As you know, there's a lot more space outside than in your pro shop, so no matter how many golfers are waiting in line to check in, you'll have all the space you need. You can even transform your iPad into a self check-in kiosk to give your players the autonomy to check themselves in.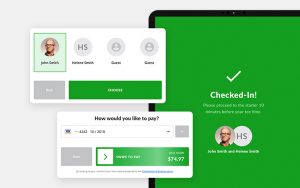 An outdoor setup also allows you to be more accessible to golfers and answer any questions they may have or just have a quick chat about the amazing round you played last week. The main benefit, however, is that you'll be able to process golfers at a much faster pace, which will give your customers more time to explore your amenities. With all that free time, golfers are much more likely to make a purchase at your pro shop or restaurant which brings us to our next point—setting up a pop-up store.
Pop-up shop
One of the many advantages of using Lightspeed's cloud-based technology is that you can bring it everywhere you go. This gives you the ability to easily set up a pop-up shop right beside your outdoor check-in and showcase all your best-selling merchandise. Putting your pro shop equipment right in front of golfers as they're waiting to tee off drastically increases your chances of making a sale. With Lightspeed Payments, which is fully integrated with the Lightspeed platform, you can also take contactless payments with the mobile tap terminal*. Don't waste precious time counting cash and reconciling statements—your energy is always better spent making sure you're providing excellent customer service.
*Contactless terminals are only available in the United States
Advertising sales on Google
Something tells us you'll be running special promotions on pro shop merchandise during your tournament to entice golfers to make a purchase, and with a packed tee sheet, it would be foolish not to. However, here's a thought for you: why limit yourself to players who are at your facility?
With Lightspeed's Google Local Inventory Ads (LIA) integration, you can effortlessly increase foot traffic by showcasing your special deals online to local customers looking to gear up. You don't even need to build an eCommerce store. The Google LIA integration allows you to promote all your deals and products directly from your POS. Creating this additional channel will not only increase your chances of selling but also give your amazing tournament additional exposure, reaching golfers who might not be familiar with your course.
Distributing cart signs
If you've ever worked in a pro shop, one of your biggest pet peeves might be matching golfers with the right cart while managing a tournament. This tedious process can give you a headache and waste valuable minutes that could be better spent making your tournament run smoothly. With Lightspeed Golf, you can easily print cart signs directly from your tee sheet so golfers know exactly which one is assigned to them—even if you've set up your check-in outside. To print cart signs, you simply need to click on the printer icon, which can be found at the top right-hand corner of your tee sheet or event page.
Food and beverages stands
Setting up an efficient check-in process and increasing pro shop sales is all fine and well, but food and beverage sales represent a large slice of the revenue pie. Golf tournaments are all about social interactions and having some competitive fun with friends. Part of that experience is having good conversations around lunch or drinks at the clubhouse.
Having food carts strategically located around your golf course is a great way to make food and beverages accessible while increasing your chances of making additional sales. With Lightspeed Restaurant, you can take your system outside and have small kiosks or food stands ready for golfers. As is the case with Lightspeed Retail, you can also bring your terminal for a fast and contactless payments experience.
Preordering food and beverages
While making food and beverages accessible to golfers during a tournament is a great way to increase revenue, it can also become a logistical nightmare. With so many golfers on the course, the sheer volume of orders can seriously slow down the pace of play. So, how do you resolve this issue? You can't simply read your golfers' minds and have their food or drinks ready and waiting for them, or can you?
Unfortunately, you can't—but don't worry, we have the next best thing. Lightspeed Order Ahead with QR code helps you keep golfers on schedule by letting them preorder food and beverages from anywhere on the course. The QR code feature gives you the ability to create a completely seamless ordering experience for customers. Displaying QR codes on golf carts, signs, scorecards, and more allows golfers to quickly access your menu, order, pay and get back to the tournament. Letting golfers order from anywhere on the course also spreads out demand and gives more time to your staff to manage orders.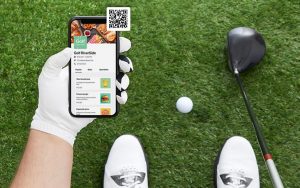 Leveraging tournament management technology
Managing tournaments isn't easy. There are so many moving parts that even the most seasoned manager can get overwhelmed. As the industry gets increasingly accustomed to using technology to enhance their experience, golfers, especially younger players, now have high expectations. If you want to stand out from your competition, attract the next generation of golfers and provide a high-quality experience, leveraging powerful tournament management technology is the way to go.

One of the integrations available for Lightspeed Golf customers is Golf Genius. They are the leaders in tournament management technology and help operators save time, generate more revenue, and deliver exceptional events. Golf Genius allows you to deliver a greatly enhanced tournament experience with live scoring, TV leaderboards and custom websites displaying pairings, and more. Having access to all these features will surely bring a wow factor that golfers won't soon forget.
Letting golfers warm up at the range
Many golfers take tournaments seriously. After spending countless hours on the course, they want to show off their skills and let their friends know who's the king (or queen) of golf. To make sure they're warmed up and ready to go, many attendees will want to hit the driving range before they tee off.
Of course, dealing with your driving range while you're running a tournament can be a bit tricky, but with Lightspeed Retail's e-Range integration, it doesn't have to be. As golfers arrive at your quick check-in station near the bag drop-off, you can easily process driving range purchases at the same time. Dispenser pin codes are automatically generated and printed on a player's receipt once the transaction is completed.
Final thoughts
Tournaments, while very demanding for you, the golf operator, are a great way to attract golfers to your course and generate significant revenue. This year, more than ever, players need tournaments and social interaction to compensate for the difficult year they've experienced. Make sure you have all the tools you need this season to maximize your revenues and create a memorable experience for all golfers.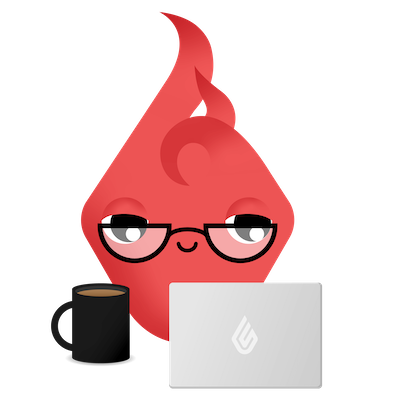 News you care about. Tips you can use.
Everything your business needs to grow, delivered straight to your inbox.