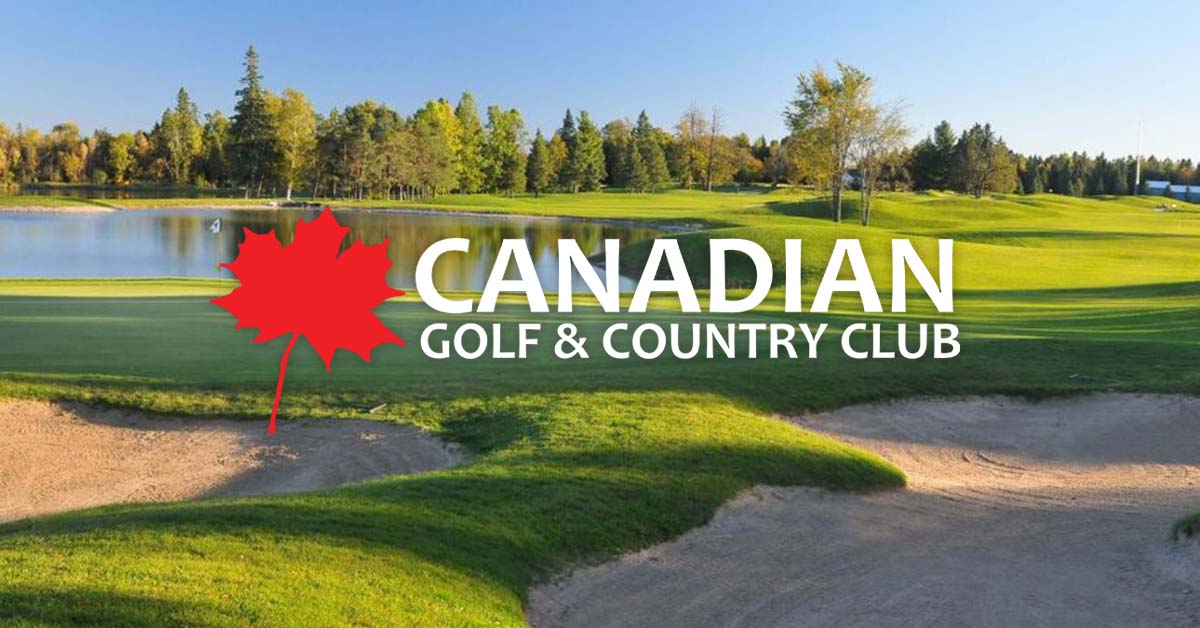 Danielle Seabrook is the Golf Operations Manager at Canadian Golf & Country Club in Ashton, Ontario. Following in the footsteps of her grandfather and father, this third-generation golf course operator takes the reins at an exciting time in the game. Golf has welcomed millions of new players over the past few years, and technology continues to drive growth and progress in an otherwise traditional industry.
As the game catches up to the rest of society, women are making a bigger mark than ever, with professionals on the LPGA Tour often rendering as much attention as the men. In addition, with professionals like Suzy Whaley, who led the PGA of America as President from 2018 to 2020, the traditionally male-dominant game is evolving in many ways. At the forefront of this new age of golf are women who hold management positions, such as Danielle Seabrook.
Canadian Golf & Country Club has been family-owned and operated since 1975. Today, Danielle Seabrook looks to technology to increase golf shop sales, grow the game through their golf academy and secure a talented and dedicated staff of professionals who help drive the success of the business. With 27 holes of championship golf located near the nation's capital of Ottawa, a golf academy that offers nearly fifty years of golf teaching expertise and a pristine venue for any special event, Canadian Golf & Country Club is the premier public facility in the area.
(This interview has been edited and condensed for clarity.)
Complete Ecommerce Guide For Golf Courses
Learn how to build an online pro shop to boost your revenue next season.
What do you like most about your job at Canadian Golf & Country Club?
Seabrook: My co-workers! They're all amazing, and most have been with us for many years, which I think speaks to how we do things and the kind of culture that we've created—our relationship goes beyond simply being coworkers.
What makes your golf course unique in the eyes of your staff and golfers?
Seabrook: I think anyone who works in the golf industry knows that it's fun. You get to see how much people love the game when they come out to play, the joy it brings them when they're at our course. We have always believed that if you take care of your staff, your staff will take care of your customers.
We try to hire good people and provide them with the proper training to be successful in their roles. We also strive to offer a quality product that we can stand by and promote—we take great care and pride in our golf course and our facility as a whole.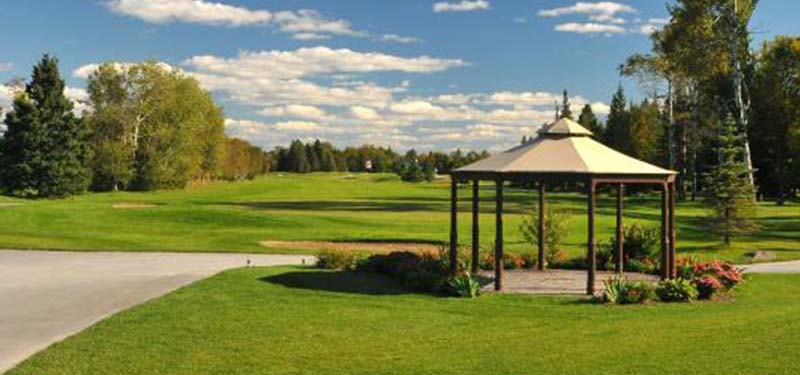 What are you doing to cater to the new generation of golfers?
Seabrook: That's always the question, how to get those 18-34-year-olds out to play consistently. Of course, making it fun and taking down some of the traditional barriers is important to increase play among this demographic. We've relaxed our dress code a bit, still having a standard for each golfer, but nothing like you'll see at a private club. We've also eliminated the up-front cost barrier for those millennials who don't have $2,500 to drop all at once.
In addition, our leagues are based on fun, much more than skill. We focus on the enjoyment and social aspects of the game—while also including lesson and etiquette components when they register for league play. We want our golfers to learn from our team—we facilitate this with fun in mind and include more luck-based activities than skill-based ones. We feel it's important to build up league participation and then convert those golfers to multiple rounds per week, but this is only successful if they're having fun.
What are some challenges women face that men don't
Seabrook: As for as the game of golf is concerned, I think women feel more nervous going from the range to the golf course if they're a new golfer. They feel more concerned about what people think of them if they get paired up. Having a women's league is a great way to mitigate this issue. As they get more comfortable on the course in a safe environment, their confidence grows, and eventually, they stop relying on the league to play the game.
Being a woman with a management position, I still get baffled looks when I tell customers that I'm the person to talk about any issues they may have encountered at our facility—they were probably expecting to speak with someone else. However, it's moving in the right direction. I know a lot of operators who are hiring more women for management positions. We even had our first woman president at the National Golf Course Owners Association (NGCOA). There are certainly still challenges that won't go away overnight, but I do believe we're progressing.
What are some successful changes you've implemented in recent years?
Seabrook: We've always had a reputation as a tournament golf course, which is not a bad thing. With 27 holes, we're fortunate to have the space to host many events, and we've become pretty good at it. So, aside from the restaurant and golf services that benefit from these many outings, we feel there is room for growth in our teaching academy and in merchandising.
Getting people into the game and retaining them in the long term is vital. We've made significant investments in our instructors and the tools necessary to grow our golf academy. To create a loyal customer base, we first need to have them take lessons at the range, then play on the nine-hole course at twilight and ultimately on the 18-hole.
Also, in the past couple of years, we've made an effort to grow the merchandise side of our business. With sales only marginally improving every year, we considered ways to accelerate that growth and cement our footprint in the industry. We finally decided to start an online store, which required us to invest in our website and staff, and boost our inventory levels. We went from a one-person operation to a team of seven full-time employees operating the online store, with sales going up as much as 100% over a single season.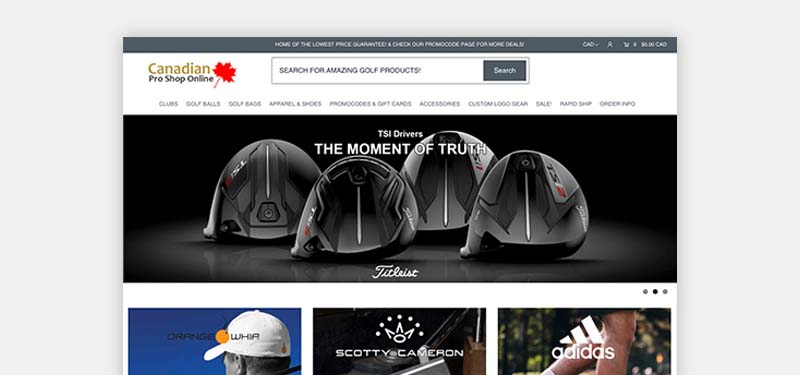 With increased accessibility and the convenience of shopping from home, new customers could be down the street or across the country. The eCommerce store brings in revenue over the winter when the golf course is closed, which allows us to keep multiple team members employed year-round. In terms of retention, it allows us to keep good people in our organization which is sometimes difficult in a seasonal business.
As a public club, have you seen a different kind of crowd of golfers with the recent boom?
Seabrook: I noticed more young people coming out, and our membership grew from 2019 to 2020—we had about a ten percent growth. We even had to limit memberships in 2020 to allow for regular daily golfers on the course.
We've met many people who might have stopped playing when they had young kids, but now that their children are old enough to stay home alone, these individuals want to get back into the game. With so many people seeking memberships and buying equipment, we're pretty confident that it's going to stay busy. Overall, it's been great for the game of golf as a whole.
Which technological tools have been essential for your golf course in recent years?
Seabrook: There are a lot of tee sheet software out there, and it's hard to find that perfect system that covers all the pillars—restaurant, tee sheet, retail, etc. One effective thing that Lightspeed Golf does as opposed to others is that you offer a one-stop platform that covers our entire facility.
However, the main reason we decided to change over to Lightspeed is for the retail POS. The online store was booming, and the system we had in place couldn't handle the volume of transactions that were going through—the cost of goods sold was not even accurate. So, we switched to get a partner that would be able to keep up and give our facility the flexibility needed to handle rapid growth.
I don't work in the restaurant too much, but my staff loves having the ability to place orders on an iPad as they're talking to the customers. The orders go directly to the bartender or the kitchen, which greatly limits human errors. Our restaurant is now more efficient than ever, and from a financial standpoint, the reporting has been really good. Being able to pull our daily reports and compare them to last year's data is a very powerful feature to have.
What would you tell operators who have yet to switch over to a modern solution?
Seabrook: Well, for one, it's simpler. Plus, you can access the system from home. So, if you need to look up something, you can easily pull it up on your laptop. I think it's also very convenient from a customer standpoint—especially regarding their booking experience. They can book their tee times, share them with friends and even pay online. Once they show up at the course, they simply need to check in and head to the range or first tee. As I said, it is just easier to use, streamlined and efficient.
Do you have any advice for anyone considering getting into the golf industry?
Seabrook: My advice for anyone thinking about getting into the industry or starting their own business in golf is to just do it—it's so much fun. I meet a lot of people in the industry at trade shows and seminars, and I think everyone in golf is very passionate—they're a different breed of person. In addition, working in golf usually leads to playing golf, and who can say no to that? So many members of my staff have taken up the game while working at our facility and never looked back.
Taking advantage of golf's boom and getting ready for the future
Danielle was able to reinvent her golf course while learning from her family's past success. While many things do not change, such as proper leadership and strong customer relationships, golf is entering a new age of business with technology leading the way.
Are you ready to modernize your golf course and increase revenue? With Lightspeed's one-stop management platform, you can. Talk to one of our experts to see how you can get started.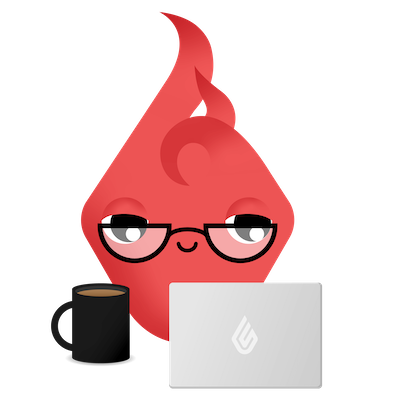 News you care about. Tips you can use.
Everything your business needs to grow, delivered straight to your inbox.