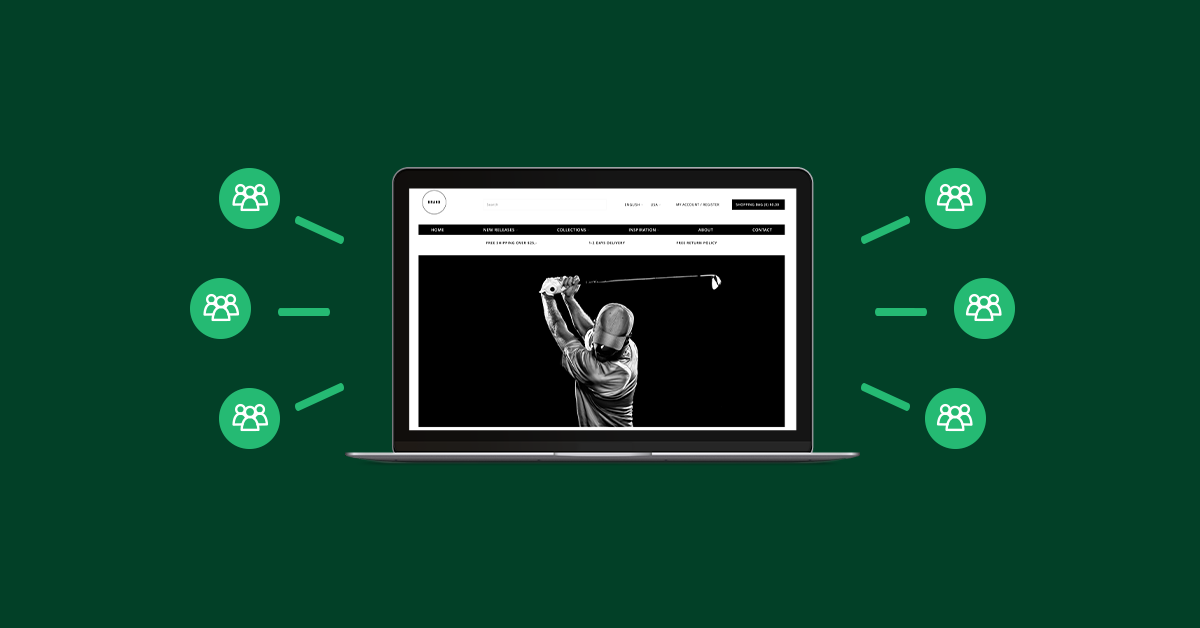 Lost any customers to Golf Town lately?
We feel your pain. Big retail stores have been chipping away at the success of golf pro shops for years by luring club members with a wide selection and low prices. For a time, the pro shop at your local club was the place to get your new driver or spikes. But the emergence of golf-specific stores with huge sales floors gave buyers second thoughts.
Thankfully, a new tool has emerged to bring golf professionals back on par with their counterparts in retail: Online selling. Now, club shops can replicate their traditionally successful retail experience on their own golf course website. With golfers able to see what pro shops near them have to offer when they browse online, the playing field has levelled. Just as customers moved away from pro shops and toward big box stores, they're now moving in a new direction — back towards you.
How To Bring Your Golf Course Online
Discover how shifting your operation online can give you an edge over the competition while simplifying day-to-day operations.
Misconceptions about big box stores & eCommerce
Prices & Selection
The big players in retail have plenty of obvious advantages: Their ability to buy in bulk through corporate partners allows them to provide massive selection at low prices to consumers while maintaining solid margins. Consumers know that they'll find what they're looking for when stepping foot in a big box store—they won't be wasting any of their time. However, this isn't the reality anymore, local pro shops have been able to price match by partnering with vendors themselves and by going online, pro shops have been able to offer a wider selection of products as they are no longer limited by their pro shop's physical space.
Consumer Habits
The trend away from pro shops and toward big-box retailers occurred a few years back. And if you're enough of a pessimist, you may just think it's no longer possible for you to compete. Those big players can offer lower prices and better selection, so the zombie-like reflex of golfers flocking to big box stores can't be reversed — right?
Even if that's true, online shopping has levelled the playing field for pro shop owners. According to National Golf Foundation research, 49% of core golfers (those that play at least 8 rounds in a year) bought golf merchandise online in 2018 — and that number is climbing. Those zombie-like reflexes are changing, so if you can build a strong website with an effective e-commerce component, you CAN compete.
Resources
Many small sellers believe that even if they turn online, they won't beat the big retailers — that only big companies can afford to run a proper eCommerce store, and the cost of building and maintaining one will eliminate any chances of making a good return. Wrong!
While you certainly can pour a lot of money into developing an online store if you choose to, it's not necessary. eCommerce stores have low startup costs and are relatively low maintenance. And even the low-cost options provide templates that look as good as anything. So if you're thinking this new endeavour will risk sinking your ship and that only the big chains can afford to do this, think again. Modern eCommerce solutions can even integrate directly into your POS so you can offer a seamless experience for your golfers and your staff.
How pro shops are finding success in online retailing
Partnering with vendors
When you sell online, you don't have to limit your inventory to what'll fit on the sales floor. Now that you can buy in higher quantities, you can negotiate better deals with your suppliers and sell their goods at a lower price while maintaining the same margins, stripping the big box stores of their existing competitive advantage over you. And while you might never match their product selection, you can certainly offer a wider range than you did before by selling through your golf course website.
Convenience
Driving to and parking at a big retail outlet when you only need a few sleeves of balls for your next round can be a drag. According to data from SmartInsights, 52% of shoppers "said that half or more of their purchases are influenced by convenience." So how can you capitalize on the hundreds of golfers visiting your course every day to offer them a convenient shopping experience? Give golfers the opportunity to browse your stock ahead of their visit. That way, they can order that sleeve of balls from you and pick them up on their way to the first tee. They save the extra trip and the shipping costs. Plus, it's a nice way for you to add value to a visitor's round of golf. Certain golf management solutions even let you kill two birds with one stone by allowing you to sell products during your golfers' online tee time booking process.
Relationship building
When you don't like shopping, you cringe when you hear the name of that big store you might have to go to. But when you think of a golf course, you think of the fun you have playing 18 holes with their buddies as well as the warm and welcoming service you get from the staff. As a brand that evokes positive emotion, you have an opportunity to build a relationship with your members and guests that goes beyond the transactional and into the relational. Along with being the course golfers love to play and the club they love to have lunch at, you should aim to be the pro shop they love to restock on golf balls and tees at. Once you have that relationship, your customers are going to want to give their business to you when shopping for new equipment online — when you pop-up on google side by side with a superstore, chances are they'll visit your website first.
Leveraging modern technology
Using an online store means you're collecting loads of data every day. Which products sell most frequently? How many club-branded hats do we have in stock? How are our customers winding up on our website? These numbers are constantly updating on your site's back end. And with the right inventory management tool, you can control online and in-store orders all from one system. Use these statistics to inform your future decisions. Pull products that don't sell, increase stock in the ones that do, automatically order new merch once it gets low, or even build targeted email marketing campaigns based on customer habits.
Why you should go online
Extension of your brand
Even the most traditional retailers can get a boost by hosting their inventory online. A consumer survey by BrightLocal revealed that 90% of people research local business online before going. By searching and landing on your golf course website, the curious customer can browse your selection and make sure you have what they're looking for. Then they can either buy it there or visit your store in-person. On the other hand, if the modern consumer looks you up and finds no sign of inventory, they might just move on to the next option that does have an online retail presence.
Increase sales
When you offer more channels to buy from, you can expect to sell more. Not only are you presenting your customers with more and better buying opportunities, you're opening yourself to a larger base of shoppers: The golfer that played at your course once but lives across town, the former member that moved out of state, the person confined to their home during a pandemic! If your marketing efforts are strong enough, you could even reach those that have never heard of your golf course, positioning your online pro shop as an entity unto itself.
More foot traffic
Wait, what? That's right — we're here to tell you that your online retail efforts serve to boost your physical pro shop as well. Many shoppers browse inventory online even when they have every intention of going to the store and buying there. That means you make your first impression not when they walk in the door, but when they land on your page. A crossover between online and in-person shoppers is a great thing. According to Think With Google, those that buy from your online and brick-and-mortar store provide 30% higher lifetime value than those that stick to one or the other.
Conclusion
Exhale.
It's not all doom and gloom for pro shops. In fact, things are looking up. But as with any industry that goes through change, it's those that are able to adapt that survive and those that do it best that thrive. Are you ready to move online? We hope that by reading this playbook, you now feel equipped to take on those big box stores — and win. One click at a time.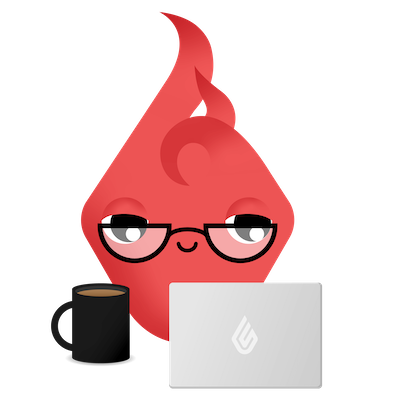 News you care about. Tips you can use.
Everything your business needs to grow, delivered straight to your inbox.