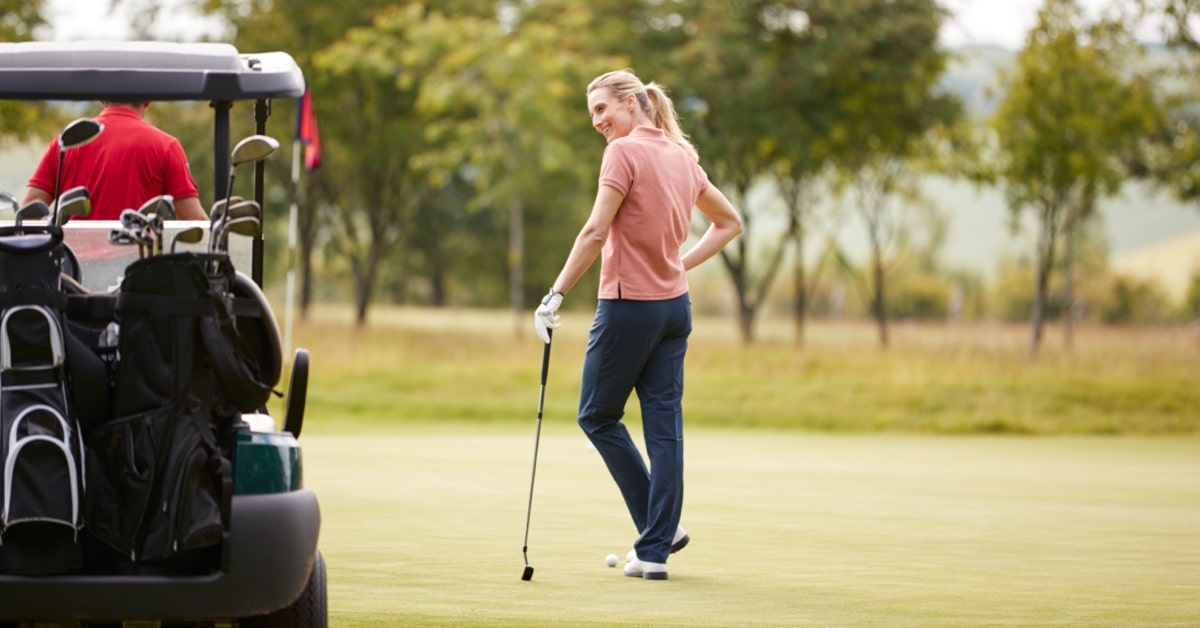 We talk a lot about getting millennials into the game. However, many golf operators are overlooking the lack of female participation in golf.
By our numbers, 75% of the over 1 Million golfers who use our tee time booking software are men. That's a huge gap! If female participation in golf were equal to men, round bookings would grow by 47%.
It's not as though golf is completely inaccessible to women, so why is there such a huge gap? The problem lies within a larger cultural issue in the golf community.
While it takes hard work to change the culture in any clubhouse, there are many practical steps golf courses can take to get women interested in trying the game. Here are six ideas you can use to get women interested in golf and playing at your course:
1. Host Camps and Lessons That Are Designed For Young Women
We need to get young players into the game early, and that starts with teaching and instruction. Hosting a summer camp is the perfect way to get them started, plus it gives parents a break during the summer holidays. Kids are usually much more willing to try a new sport than adults, especially if the camp is designed to be both a good learning experience and fun.
When planning the camp, make an effort to find female leadership. It's so much more inspiring for young girls to be taught by a female coach, and it makes a huge difference in keeping them interested in the game. Strong women coaches are outstanding role models for young women and will leave a lasting impression on the girls they teach.
2. Plan Events That Are Geared Towards Women in Golf
Social events are a great way of drawing new customers into the golf course, yet they are too often only targeted towards men. Put together "Wine and 9" nights, Father-Daughter tournaments, family events, or even a breast cancer charity tournament to get women playing at your golf course. Here's a pro tip, don't call whatever you plan "Ladies Night," that's just boring.
What's most important is taking actions that show your operation values women in the community and is willing to host events that are interesting and fun for them. Not only are you doing something great for your community, but you're also really helping out your business. Women are a huge untapped market when it comes to golf, if you can get them to have a positive attitude towards your course and then back that up with some creative ways to get them to the tee box, you can expand your customer base immensely. Showing that you're actively trying to get women into the sport will also help improve your brand image. Your operation won't be seen as a traditional and rigid place, but as an inviting hub for all golfers.
3. Promote a "Bring a Friend" Discount
You have loyal customers who know how great your operation is. There's a good chance that they might have a female friend or family member they want to introduce to your golf course. Get value out these customers by introducing "bring a friend" discounts to guests who bring in a player for the first time. You'll encourage the men and women who play at you course to bring in someone who otherwise might not have been interested in trying it out. This first-time experience can leave a lasting impression on that new golfer, making them much more likely to come back for a second (and third) round.
Of course, you'll need a CRM that tracks player profiles and easily displays play history in a way that pro shop staff can easily understand. Make it easy for your customers to buy promotions online with software that integrates with e-commerce and marketing platforms.
4. Introduce a Golf Program at Local Schools
To get young people into the game, they need to be introduced early. I still remember the golf module in my gym class back in high school as one of my favourite activities. Introducing young kids to golf through a local school program is perhaps one the most effective ways of encouraging mass exposure to the game.
Obviously, kids don't buy memberships or pay for rounds so make sure parents are aware of the program too. Offer discounts to students who participate in the program. For example, a free student membership if a parent purchases an adult membership or two for one discounts on parent-child rounds. Local school programs are a tried and true method that has worked in many cities and effectively encourages hundreds of local young people to golf.
Just like the camps and lessons that we talked about previously, local school programs are a great way to introduce girls to the game. For many of these kids, playing golf might not even be on their radar. They usually gravitate more towards team sports like soccer, mostly due to its accessibility and how developed the programs are.
Making it easy for girls to get into golf by offering it as an after-school program is key to ensuring the growth of the game. Keep in mind that these kinds of initiatives shouldn't be an immediate revenue driver at your course so don't charge high prices. Instead, think about the long-term gain of building up a good attitude towards your course.
5. Host a Women's Golf Day Event
If you don't know what it is already, Women's Golf Day is an internationally successful initiative to get more women interested in golf while encouraging and uplifting those who already play. The event happens each year in June at golf courses worldwide. Joining a movement like this can generate exposure for both the movement and your golf course. As other managers see that you're hosting this event, they become much more likely to host on the following year. This might generate some competition (which is good for business) and it will also expand the market as a whole, meaning that everyone wins. By hosting one of these events, you'll be joining a global network of golf courses that have also joined the initiative. Also, hashtags related to Women's Golf Day can drive a lot of social media users to your profile, leading to an increase in followers.
Typically Women's Golf Day events are four hours long and feature two hours of golf, followed by two hours of socializing. The golf component can consist of a nine-hole round, lesson, club fitting, product demo or practice session on the driving range. After golf, participants are encouraged to socialize over drinks and food. In some cases, golf courses also add guest speakers and corporate networking elements to the social part of the event. Make sure that you plan out this event well ahead of time, this is a great way to impress a lot of potential customers so it's important that you put on a great event.
Courses that hosted women's golf day events last year reported an increase of women playing golf at their courses, with attendees returning for more lessons later on with some even purchasing full-year memberships!
6. Offer Discounts on Golf Lessons for Women
Many people turn away from the game of golf because it's very demanding skill-wise. The learning curve for golf is steep, it can take years to really nail down the basics. This can be a major hang up for people who have considered taking up the sport, so you need to remove that friction by easing the initial entrance.
A great way to introduce women to golf is to reduce the cost of lessons, making that initial step much easier to take. A person will enjoy the playing much more if they've learned the basics, increasing the likelihood that they'll play their first round. There's also a higher chance that these new golfers will be repeat visitors, because having a good basic swing will take away a lot of the frustration that can occur if a player can't get the ball on the green.
Gaining exposure on your promotion is important if you want women to take advantage of them. You can send out an automated email blast with a promo code that can be redeemed in exchange for a discount. Make sure that you're not just sending this email to women, many of your male golfers might want share the discount with female friends and family to introduce them to the game.
7. Promote an #inviteHER Culture by Hosting an Event
Have you heard of #inviteHER? This wonderful initiative was recently set up by the LPGA to invite women into the game. The idea is that a simple invitation is capable of encouraging others to step out of their comfort zone and try something new. If more women were simply invited to come play a round of golf, female participation in golf would increase.
The #inviteHER website provides resources for both golfers and course operators looking to encourage women to get into the game. Course operators can find toolkits, e-Books, and lots of advice for making the course friendlier and more welcoming to women. Operators can also see customer behaviour studies that look at how women golfers interact with golf courses and how more female customers can be generated and retained.
The website also offers course operators the opportunity to register and host an #inviteHER event. Upon registration the initiative will help you with free marketing and planning tools as well as a listing on the #inviteHER events page.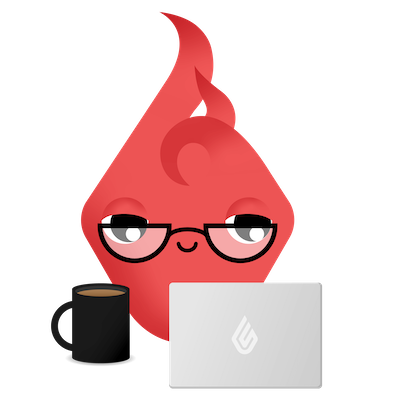 News you care about. Tips you can use.
Everything your business needs to grow, delivered straight to your inbox.