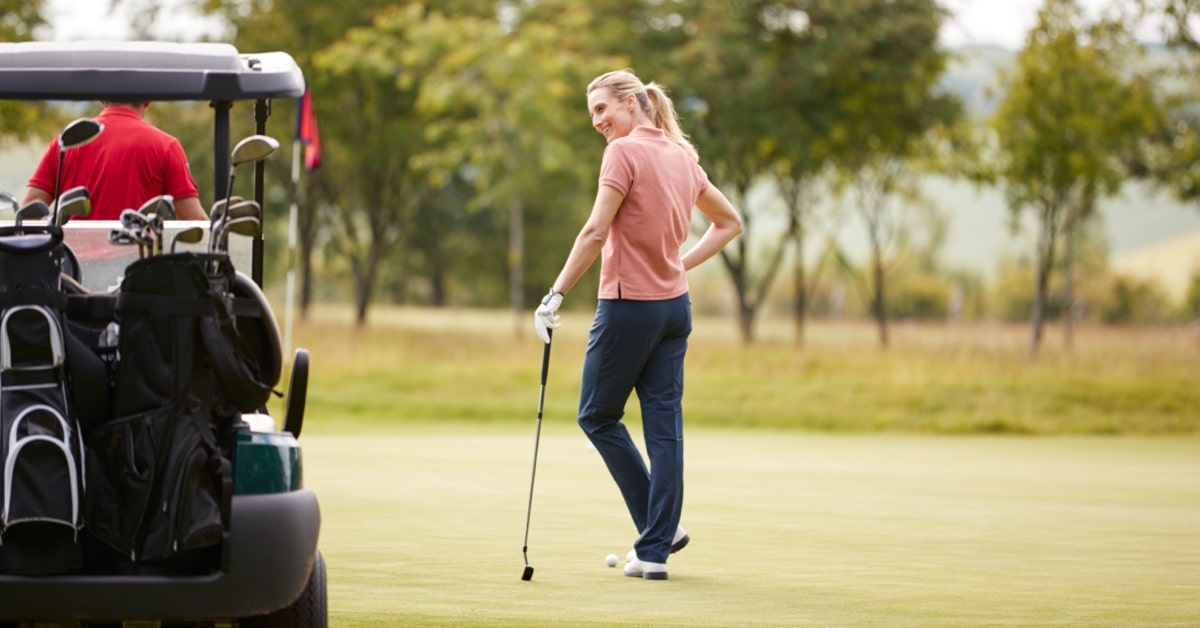 Despite all the advancements golf has made over the years, it's still largely seen as a male-centric sport. With on-course participation still high following the pandemic, there's never been a better time for golf course operators and the industry as a whole to commit to creating a more inclusive atmosphere for not only women in golf, but for people of all ages, races, ethnicities, genders and abilities.
There's no denying that the number of women in golf is on the rise and that there is a concerted effort to keep those participation numbers growing in 2023:
According to the NGF, the number of women golfers in the United States has grown by 15% since 2019
The NGF also reports ​​that women now comprise 25% of all on-course golfers – a new high mark in representativeness
These figures are definitely encouraging, but there is still a long way to go. Here are some strategies that you can try at your golf course.
The Golf Industry Trend Report
After an unprecedented few years, learn more about the state of the golf industry and how your course can adapt to prevailing trends.
1. Get involved with Women's Golf Day and host an event
Women's Golf Day is an annual event focused on engaging, empowering and supporting girls and women through golf. It's grown to become a weeklong celebration in 2023 with hundreds of events happening at golf courses and retail locations across the globe.
Joining a movement like this can generate exposure for both Women's Golf Day as a whole and your golf course.
Typically, Women's Golf Day events are four hours long and feature two hours of golf, followed by two hours of socializing
The golf component can consist of a nine-hole round, lesson, club fitting, product demo or practice session on the driving range
After golf, participants are encouraged to socialize over drinks and food
In some cases, golf courses also add guest speakers and corporate networking elements to the social part of the event
Make sure that you plan out this event well ahead of time, this is a great way to impress a lot of potential customers so it's important that you put on a great event
To find out more about how to register your course for next year, click here.
2. Host camps and group lessons aimed at young women
Quality teaching, learning and encouraging instruction is essential for getting people into golf at any early age. Learning good fundamentals, good sportsmanship, a sense of fun and the best traditions of the game is far easier for young people. It's no surprise that those who do have a lifelong love of golf typically start early.
Take it from Shannon McGeady, the CPGA Head Professional at Tobiano Golf Course in British Columbia:
"I started going to the golf course with my parents when I was about 6 or 7 years old. At that time I would just hit a few shots here and there, mostly I would just run up and down the fairways. I started actually playing when I was about 11 years old. I started playing competitively when I was about 15 and just fell in love with it from there."
From summer camps and after school sessions to junior golf days, there are plenty of ways you can make your course a great space for young women to learn the game.
When planning camps, schools or lessons, make an effort to find women leadership. It's so much more inspiring for young girls to be taught by a coach they can identify with, and it makes a huge difference in keeping them interested in the game.
Strong women coaches are outstanding role models for young women and will leave a lasting impression on the girls they teach.
3. Offer discounts on golf lessons and green fees for women
Many people turn away from the game of golf for two major reasons:
It's very demanding skill-wise, there's a steep learning curve and it can take a while to nail down the basics
It's expensive in just about every facet: from equipment and apparel to green fees and lessons
These are major hang ups for people who have considered taking up the sport. The key? Remove these barriers as best as possible!
This is why offering discounted lessons and green fees for women and girls is an excellent way to grow the game in your community:
By reducing the cost of lessons, you can make taking that initial step much easier
Having a basic understanding of the swing will take away a lot of the frustration that can occur if a player can't get the ball on the green
A person will enjoy playing much more if they've learned the basics, increasing the likelihood that they'll play their first round
There's also a higher chance that these new golfers will be repeat visitors
From there, give these newcomers to the game a chance to enjoy discounted rates on green fees
Try buy-one-get-one packages, loyalty programs, one-off promo campaigns, discounted packages and more
4. Plan events geared towards women in golf
Social events are a great way of drawing new customers into the golf course, yet they are too often only targeted towards men. From mother-daughter tournaments, father-daughter tournaments and "wine and 9" nights to charity events, women's golf clinics and league play, there are plenty of options to consider.
Pro tip? Just don't call it "Ladies Night"—it sounds outdated and it's been done a million times. Get creative!
Take action to show your operation celebrates women in the game and in your community
Not only are you doing something great for your community, but you're also really helping out your business. Women are still a growing demographic in golf
If you can get them to have a positive attitude towards your course and back it up with fun, enriching, memorable events, you can expand your customer base immensely
Most importantly, these events show your course is one that is welcome to everyone, regardless of gender, age, race and/or ethnicity
Take it from Cathy Harbin, Master PGA Professional and Owner of Pine Ridge Golf Course in Paris, Texas.
She and her team have instituted Wild Wednesdays where people pay a dollar a hole for as many holes as they want to live music on the driving range and other community events
Ultimately, Cathy's team at Pine Ridge wants golfers of all stripes to feel welcome and have fun with the game:
"I think for us it's about the culture we build at the golf course where every single person that walks through that door feels like we are glad they are there and they have the opportunity to love the game of golf as much as we do."
5. Partner with local schools on a golf program
Starting a local school program is one of the most effective ways of introducing girls and young people to the game of golf. It's the perfect after school activity and it's a great way to learn the game with friends.
Reach and work with the school board or local principles to organize an after school or summer program affiliated with one or multiple schools in the community. Run the program how you see fit, but make sure it's fun for the kids and logistically possible.
Keep in mind that these kinds of initiatives shouldn't be an immediate revenue driver at your course so don't charge high prices. Instead, think about the long-term gain of building up a good attitude towards your course.
6. Promote an #inviteHER Culture by Hosting an Event
Have you heard of the LPGA's #inviteHER initiative? The idea is that a simple invitation is capable of encouraging others to step out of their comfort zone and try something new. Inviting more women to come play a round of golf is such a powerful catalyst to increased participation in and of itself.
The #inviteHER website provides resources for both golfers and course operators looking to encourage women to get into the game
Course operators can find toolkits, e-Books, and lots of advice for making the course friendlier and more welcoming to women
Operators can also access customer behavior studies that look at how women golfers interact with golf courses and how more female customers can be generated and retained.
You'll also have the opportunity to register and host an #inviteHER event
Upon registration the initiative will help you with free marketing and planning tools as well as a listing on the #inviteHER events page
Let's all keep pushing for more women in golf and a more equitable game
It's never easy trying something new and staying with it, and this might be especially true for women and other minority groups and golf. Not only is it an extremely difficult game that takes time and patience, it's also a sport that, for all its advancements, is still very homogenous.
With participation on the rise over the past few years, the goal for everyone in the golf industry should be to create an open, accessible, welcoming environment for everyone regardless of their gender, age, background or ability. Golf is hard and intimidating enough without the barriers that have so long hindered broader involvement.
So from the course, clubhouse and the pro shop to the boardroom, the office and the maintenance shed, let's continue to push for, and celebrate, a more accepting game and a more equitable industry.
If you're a woman in the golf industry using Lightspeed at your course, we want to tell your story. Please reach out to us using the form on this page so we can celebrate your success.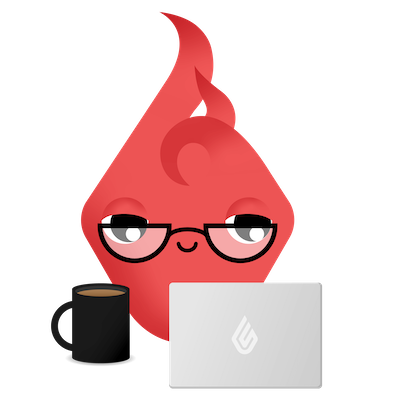 News you care about. Tips you can use.
Everything your business needs to grow, delivered straight to your inbox.