Smart restaurant reporting for easier decisions
End-of-day reports
Whether you want the big picture or prefer to hone in on data at a granular level, access to end-of-day reports that gives you a clear breakdown of how your business is doing.
Check sales for every user
Get information related to revenue
Track tip amounts for every user
Identify rush periods
See what payment types your customers prefer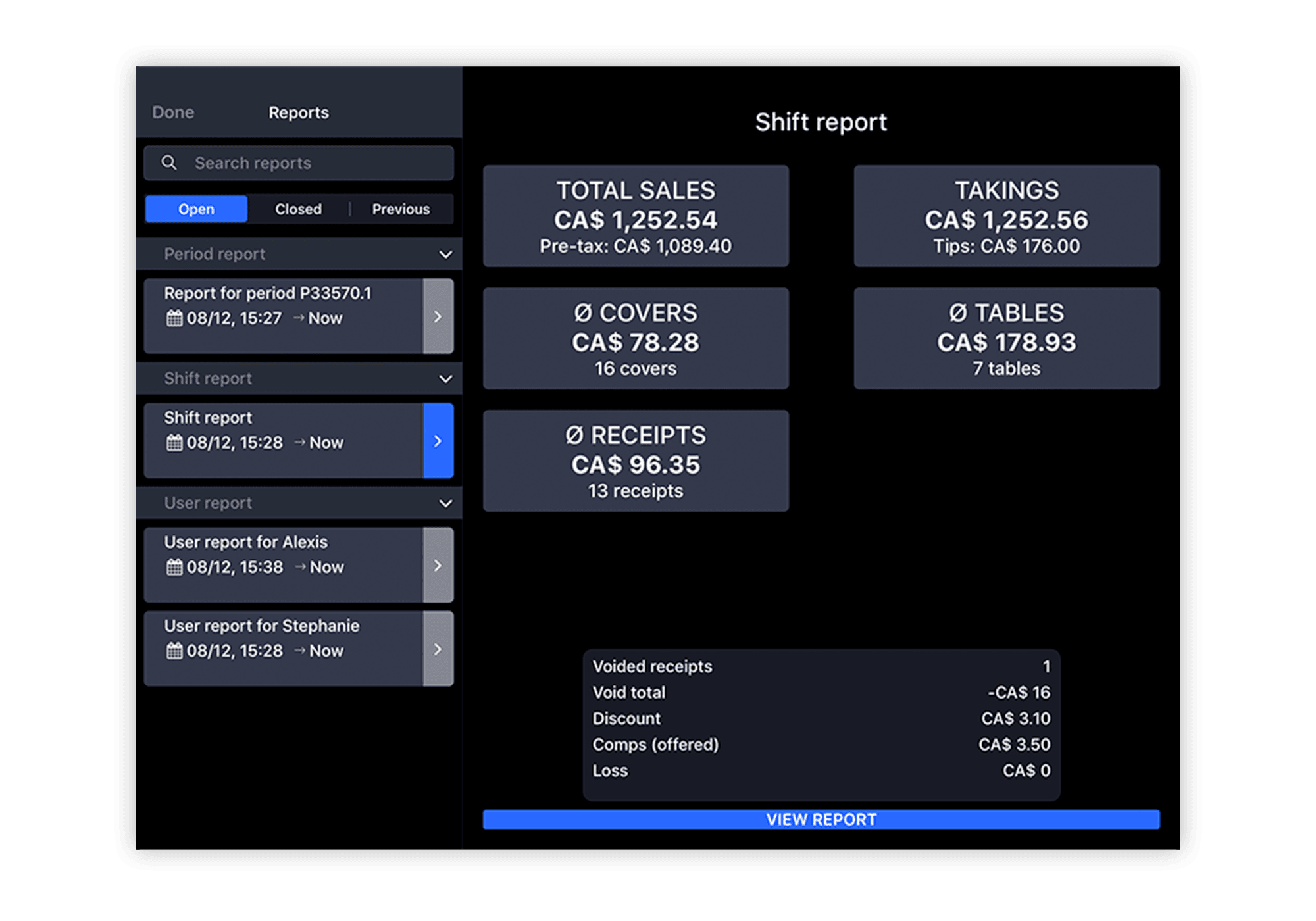 Staff reports
Know what your staff is up to by tracking employee shifts, ensuring you know when they clock in and out. Schedule wait staff and have the right amount of iPads based on the influx of customers.
Identify your all-star servers
Know the exact amount of tables served
See what your staff is selling
Monitor work hours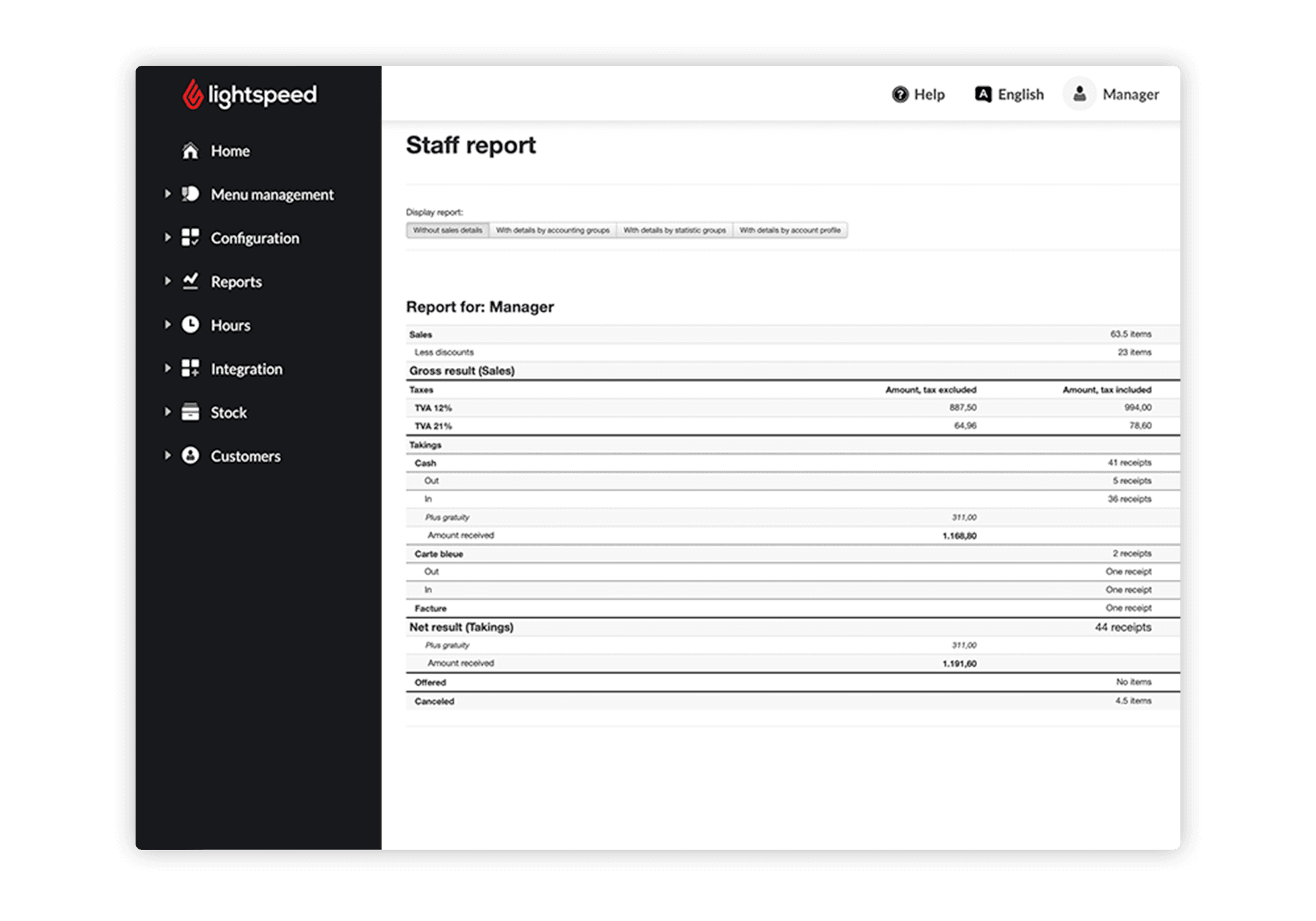 Mobile reporting
Access real-time reports on any device, whether you're at your restaurant, at home or out and about. Lightspeed's restaurant POS is cloud-based, pulling reliable and consistent reports, regardless of the device you use.
Your data is not hardware-dependent
Always know how your business is doing
Ensure your data is alway secure on the cloud