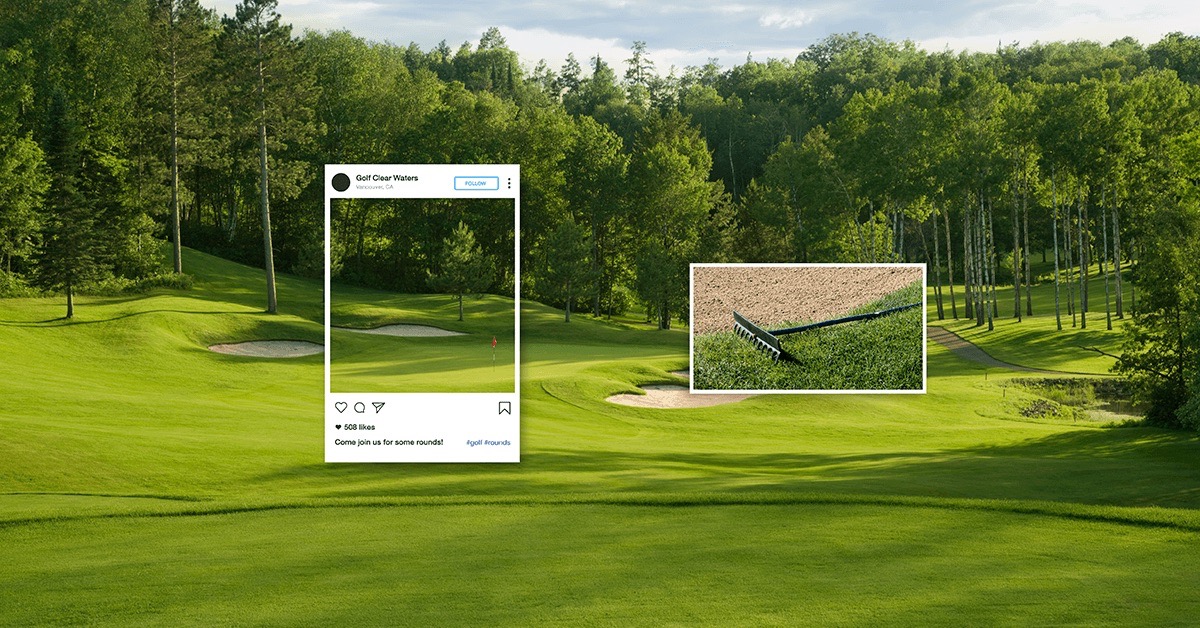 It's the most wonderful time of the year: winter is fading, The Masters is imminent and the start of golf season is right around the corner! For golf course operators, however, it's crunch time.
A golf facility has a lot of moving parts: golf, food & beverage, pro shop retail, practice facilities, maintenance, marketing, the overall guest and member experience and more. Golf course operators, pros and GMs all want each facet of their business to stand out throughout the year.
Heading into this season, where do you stand? Is your course ready to offer an amazing customer experience? From menus and marketing to maintenance and membership, get ready for golf season and start off strong with this checklist!
Boost revenue at your golf course this season
We highly recommend taking a look at these strategies and see how you can put them into practice at your facility!
1. Equipment maintenance and golf cart tune up
The off season doesn't mean all golf course maintenance operations cease. After all, preparing for spring success often takes place during the winter months. Take advantage of your course being closed by tuning up your equipment, machinery and golf carts so they are ready to take on the challenges of the golf season ahead. These aspects of the business are directly in the customer's face and will have an impact on the experience they have.
Golf cart tune ups, windshield repairs and key organization
Review course maintenance equipment cleaning, repairs, upgrades and usage log from the previous season
Review processes and procedures and make necessary adjustments
Order course rakes, ball washers, garbage cans and signage as needed
See also:
2. The pro shop
The start of a new season is an ideal time to take a critical look at your pro shop and the retail experience it delivers. In the era of ecommerce, refining your product offering and reinventing the physical layout of your brick and mortar space are key to creating an exceptional in-store experience. Why is this important? Because in-store shopping still matters to golfers. Consider the shopping preferences of golfers we surveyed in our 2023 State of the Golf Industry report: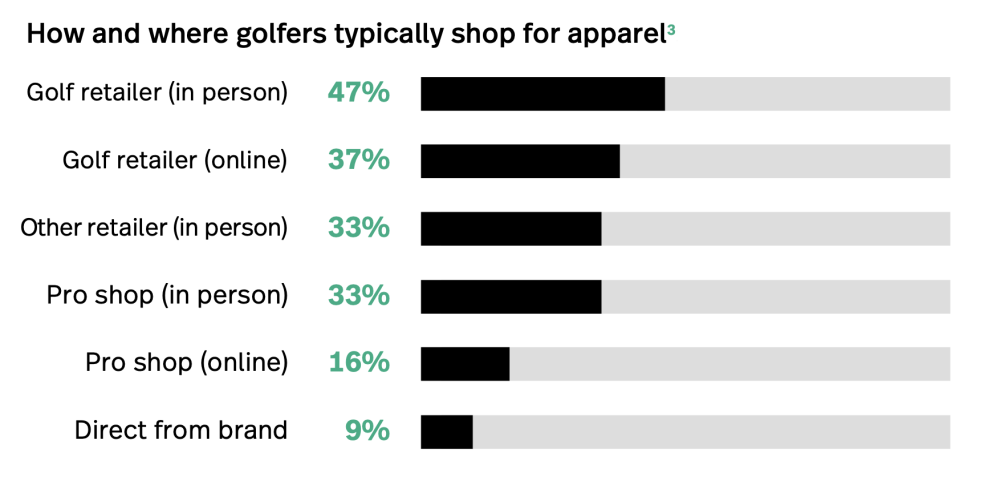 Ultimately, stocking the right products comes down to understanding your customers and bringing in the products they want. There are a number of ways you can do this:
Attend merchandise shows, watch videos and stay up to date with what's hot in the industry and stock accordingly
Determine your most common demographic and figure out what they're willing to pay for a golf shirt, shoes, etc.
Analyze sales data to determine your best selling products and brands
Deliver a great experience in the pro shop
Don't make the layout and service in your pro shop an afterthought this season. At a time when customers value great in-store experiences, great service, omnichannel retail, etc, give them what they want!
Configure your golf shop in a way that is easy to get around, creating a path through your merchandise that makes sense
Create space in your shop for members to try a putter, view videos of your merchandise from the manufacturers and enjoy their shopping experience
If they come in and are only looking for a golf shirt, they might be enticed to look at other products provided they are laid out strategically
Let customers use a demo club on the range, or for a round of golf to truly get a sense of the product
Work with brands and demo days at your driving range to drive interest
See also:
3. Golf season rates and pricing
The past few years have been incredibly exciting for golf. The game is modernizing, growing in popularity and reaching more people than ever before. Now, the start of golf season the time to consider adjusting your rates in order to take advantage of the game's momentum.
Look at your rates and busiest times of day. Consider how to get more bodies on the property during those slower periods. The answer might be to charge more during the busier times. These times are not "business as usual," and it's a real opportunity for courses to both leverage and contribute to, the game's growing popularity:
Review last year's usage numbers, rounds and rates
Consider methods to fill slower periods and maximize revenue during busiest times
Plan new promos, discount periods and initiatives to drive more rounds and new memberships
Research what others in the industry are doing to optimize their pricing and find ways to apply it to your facility
Consider golf management software that allows you to set up a dynamic pricing strategy
4. Tee sheet, POS and your online booking system
Whether you've already switched to some type of golf management software, you're seriously considering it or you're going into the season with the same tech as last year, one thing is clear: technology can be a golf course operator's best friend (if it's leveraged properly).
There are so many different ways great golf course management software can improve your facility, but there are three applications of particular importance for modern courses at the start of golf season and beyond: an online tee sheet, a versatile POS and online booking software.
Tee sheet
Set up your tee sheet for the new year, accounting for holidays, special events and special rates.
Ensure you're set up to handle scrambles, tournament formats, front/back nine starts, crossovers, etc, as these can increase bookings and improve pace of play
Ensure you have a tee time cancellation policy in place
Host tournaments and events? Ensure your prepared to handle registrations, recurring league play, corporate events, shotgun starts to ensure a great experience for your guests and staff
Make sure that your member module or dashboard is up to date and working seamlessly
POS:
Make sure your POS and tee sheet are synced properly
Update your POS system with all new merchandise
Ensure you have multiple payment options set up to ensure golfers can pay how they want
Clean up your list of vendors by deleting any lines and manufacturers that you've moved away from for the new year and adding new ones
Streamline your POS data so you can start fresh this season
Ensure your accounting integration is set up properly
If you have Business Intelligence software, ensure it is pulling data from your POS properly
Running an ecommerce store? Ensure online purchases automatically update your inventory counts
Online booking:
Ensure that the booking widget on your website is easily accessible on your homepage
Test your online booking system to ensure the front-end experience is intuitive and user friendly
Make sure that your online booking system syncs to your tee sheet properly following a booking
Clearly provide and display your booking options: book online, pay online, pay on-site, etc.
Ensure your booking widget has a responsive, intuitive design on both desktop and mobile devices
5. The food and beverage experience
The food and beverage experience at your golf course can play a key role in shaping the customer experience. According to our 2023 Golf Industry Trends Report, F&B sales increased by 28% at Lightspeed courses in 2022, indicating that F&B can be a serious revenue generator as well. Crucially, this doesn't mean you need to offer up a refined, 5-star dining experience! It just means you need to provide a high standard of service, which starts with being prepared right from the start of the season.
Review all suppliers, delivery schedules and optimize your food inventory management practices
Update your dine-in, snackbar and/or on-course menus and ensure prices are consistent everywhere on the facility
Review all food safety guidelines with your staff and ensure compliance across your facility
Ensure your F&B or restaurant POS is updated, easy to use and ingrates with your tee sheet
Have protocols in place to measure food waste and set routine check-ins with your staff on in-season menu optimization
Put a plan in place for specials, promos and special events throughout the season and come up with a good marketing plan to ensure the community and your members are aware of the calendar
Standardize your snack bar and clubhouse restaurant's policies, guidelines and processes with a custom employee handbook
6. Staffing and employee training
A staff of professionals and great employees is the glue that puts all the processes, procedures, products and paperwork out there for the world to see. It is vital to use the off season to evaluate your staffing needs. Work with your leadership team at the start of golf season to fill any holes created at the close of the last year, and wrap up the workers who will play a huge role in creating those stellar customer experiences.
Evaluate staffing needs across all departments by working with your leadership team
Review wages and benefits and ensure you are offering livable, competitive compensation and attractive benefits
Evaluate the culture at your facility by interviewing staff and your leadership team to ensure you are creating a safe, positive work environment
Market and promote all open positions – interview – hire
Spend the weeks leading up to your season opener to thoroughly train your team
Set your staff up for success by ensuring that they understand all new systems, processes and procedures
See also:
7. Determine your marketing strategy for the season
Driving new memberships, community outreach, corporate outreach, brand awareness, strategic partnerships, digital marketing campaigns—there are plenty of avenues to consider when crafting your golf course marketing strategy at the start of golf season. The key is to not overcomplicate it!
You know your course, your bandwidth and what your team can realistically achieve during a busy season. Be realistic, collaborate, utilize the right golf marketing resources and create a strategy that plays to your team's strengths.
Identify clear marketing goals and set SMART targets
Like with all goals, yours should be SMART (Specific, Measurable, Achievable, Relevant, and Time-Bound). From increasing social media impressions and boosting newsletter or email subscribers to driving X-amount of new members, increasing the return on an ad campaign and more, stay focused on the goals that will have a business impact for your course.
Utilize different marketing channels and tactics—especially online
From email marketing and social media to tee time marketplaces, organic search, paid search, SMS marketing and more. Granted, not all of these will be perfect fits for your specific facility, but social media, email marketing and tee time marketplaces can be great investments for public and semi-private golf courses. They can help to drive brand awareness and keep customers engaged in order to drive repeat visits.
Use golf management software and services to help you market effectively
It's one thing to say "use a variety of online marketing channels effectively"; it's quite another to find the time and resources to do it. That's where integrated golf management and marketing platforms are so helpful. They can help you manage and track the performance of key channels like email and SMS marketing in one place. You can also consider collaborating with digital marketing experts to get the most out of these channels while also getting your time back.
Create a robust promotional calendar and stick to it
Regardless of what your marketing strategy for the season looks like, promotions and campaigns will certainly be a part of it. The key is to not approach this process randomly at the start of golf season. Any good promotional campaign needs to be well thought out and planned thoroughly to maximize the return on investment:
What are the details of the promotion?
How long will the campaign run?
What are the terms, conditions and restrictions?
How early will you start generating awareness or interest?
What channels will you leverage?
How will you gauge and track performance?
What messaging will you use to communicate to customers?
All of these nuances need to be planned well in advance. Look at the calendar, take advantage of key dates and create a realistic cadence for your promos throughout the year.
See also:
Creative Golf Course Marketing Ideas
8. Spring landscaping and maintenance
We've already discussed the importance of getting maintenance equipment ready for the golf season. Soon it will be time to put that machinery to work on the golf course landscaping and surrounding areas. As you get ready to welcome back the swarms of eager golfers, the spring is the ideal time to show off your property and set yourself up for a great season.
Develop a list of things to do on the golf course, around the clubhouse and in the parking area and establish clear priorities for your team
As the snow melts, you're left with sticks, branches, downed trees and uneven turf. Clean and clear all this major debris as best as possible throughout the first few months of spring
Tend to all greengrass areas after a tough winter and apply any necessary treatments
Ensure low areas are properly drained and that drainage systems are in proper working order
Tend to bunkers, replacing old sand and leveling out uneven, hard packed areas
Repair any damage to cart paths and ways and ensure on-course signage is up-to-date, consistent and visible
Tend to any aesthetic areas and landscape according to need
The start of golf season means new opportunities for excellence
Using the off season to ensure a smooth start to the new golf season is not a new concept. This is not about reinventing the wheel. It's about always doing better than you did before—that's the foundation of providing a perfect customer experience and improving your business!
When it comes to improving your business and delivering a better customer experience, it helps to have a technology partner that can simplify operations wherever possible. Talk to one of our experts to find out how Lightspeed's golf course management software can help you ignite your course's potential this season.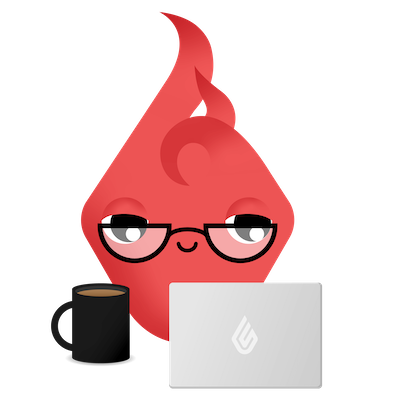 News you care about. Tips you can use.
Everything your business needs to grow, delivered straight to your inbox.