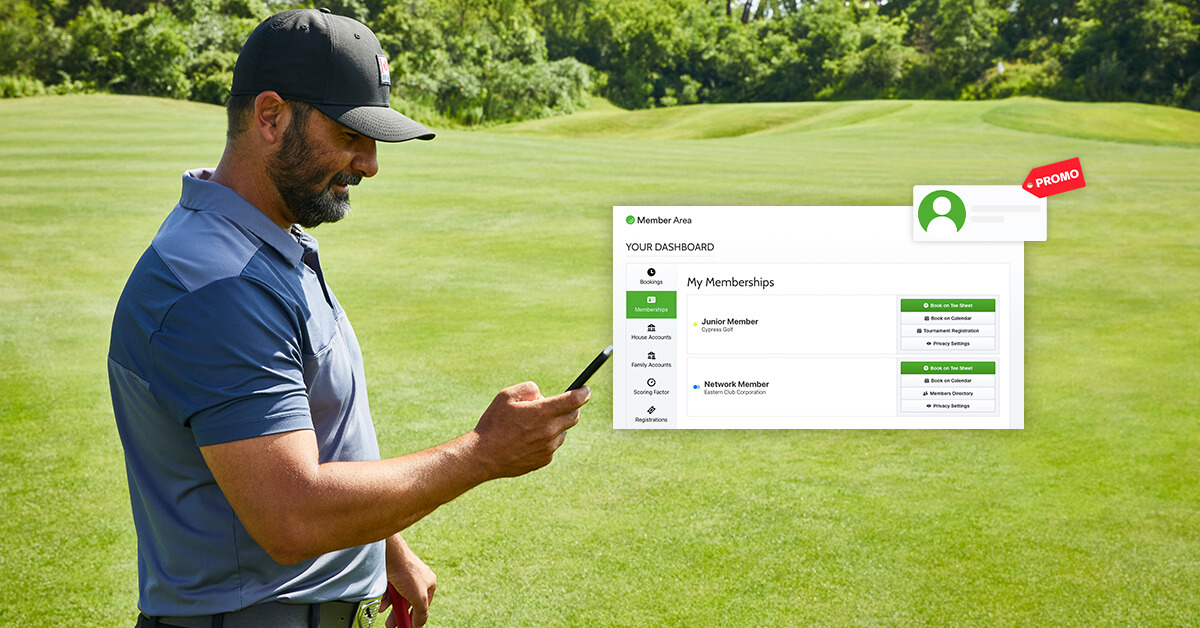 There was a time when golf clubs would have to go out of their way to attract new members. Recently, the opposite has been true: many facilities have long waiting lists as the game has enjoyed an influx of new and returning golfers. Still, it's important to not get complacent. Taking the time to think about ways to gain new members and engage your existing base is a sound strategy, regardless of how many members you currently have. Here are six golf membership promo ideas to get you started.
How to attract new members:
Engaging your existing member base:
Become a smarter marketer with modern technology
Watch our latest webinar to discover how you can take your golf course marketing to the next level!
Membership growth starts from within
Despite advances in technology, word of mouth still belongs on this list of effective golf membership promo ideas. It's always a good idea to call on your existing members to recruit friends, family or colleagues. Similar to the LPGA's highly successful #inviteHER initiative, private clubs have seen positive results when they actively invite individuals, couples or families to join their group of members.
Another trend that your club should keep an eye on is the return of former golfers to the game. Outdoor social activities were at a premium when the pandemic first hit, and much of the increased play and participation we are seeing now has to do with individuals rediscovering the game after giving it up. Clubs should take advantage of this trend and try to re-engage members who have left in recent years. Perhaps they weren't playing enough to justify their membership costs, but now that there is more demand to play the game, they will want to get involved.
Provide added value for joining the club
Despite the game's growing popularity, there will always be external factors that influence a person's decision purchase a membership. The rising cost of living and other economic factors will inevitably make many would-be members think twice about committing to such an expense.
Adding value to your membership packages is one way you can influence the decision making process. From perks, privileges and flexible dues payments to exclusive access to on-site amenities, there are plenty of ways to add value. Showcasing these perks via your website, social media and email communications is essential to attract the younger audiences all clubs are looking for. Consider the way Peebles Golf Club in Scotland touts the benefits of membership on its website.
Looking for other ideas? Explore partnerships with local gyms and swim clubs if your club lacks these amenities. You can also try establishing reciprocal relationships with other golf clubs in the area. Regardless of whether these add-ons are included in the membership price or offered at a discounted cost, they can go a long way towards reducing sticker shock for those who are on the fence.
Know your audience and communicate accordingly
It's important for all clubs to think about ways to lower the average age of their membership. With an eye towards the future, attracting younger members can boost a club's potential for sustainability and future success. In order to do this properly, the right marketing and communications strategy is essential.
Engaging millennial audiences requires a sound digital strategy. From social media campaigns to automated emails, using online channels to showcase the benefits of joining your club can be very effective if done properly. Many of these campaigns will drive users to your website, so it's important to configure your website content to ensure that it's informative, engaging and up to date.
Videos, blog posts, social media posts, virtual open houses, digital promos, email newsletters – there is no shortage of ways to reach millennial audiences. Regardless of the methods you choose, make sure you are portraying your club as one that is welcoming to all new golfers.
Develop a diverse schedule of tournaments and events
When you're thinking of new golf membership promo ideas, remember that engaging your current members is just as important as gaining new ones. If you do have your preferred number of members (many clubs are currently at maximum membership levels and have growing waiting lists), reach out to them on a regular basis and provide them with as many reasons as possible to keep coming back.
Carefully consider and craft a tournament and special event schedule that offers something for everyone, regardless of experience, membership length or skill level: tournaments for your best players, net competitions for your mid-handicappers and group events for newcomers and high handicappers give everyone a reason to get involved.
When it actually comes time to plan and host these events, make sure that your entire staff is on the same page and working together to create memorable experiences for your members.
Create opportunities for player development
Whether you run your golf lessons on the range or in a state-of-the-art teaching studio, developing an extensive calendar of individual and group learning opportunities can have a very positive impact on your club as a whole.
After all, golfers who start to play better have more fun and play more often. They also generate more cart fees, spend more money in the restaurant and pro shop, participate in more club events and bring more guests. All of these factors help to generate additional revenue for your club. Plus, actively committing to player development shows your members that the club is willing to invest in their enjoyment of the game.
Offering a junior development program will serve similar ends, while also ensuring that your club is doing what it can to grow the game.
Keep your members in the loop
Marketing and communication also play a key role in engaging your existing members. From communicating your golf membership promo ideas to keeping everyone informed of upcoming events, a multi-faceted marketing plan can ensure the right information reaches the right audience:
All successful facilities are now using email, texting, push notifications, website content and social media to engage with their members.
In addition to online methods of communication, putting up notices around your facility remains an effective method of getting the word out on the next couples night, member/guest events and summer camp sign-ups.
Just as you can call on your members to get the word out on membership opportunities, encourage them to generate interest in the next club-wide event.
Growing and delighting your members is a team effort
Finding new members and engaging an existing member base cannot be done alone. Yes, the PGA Professional is often the face of the club, but the efforts of the membership director, GM, tournament director and supporting staff are all crucial. Whether it's the superintendent's team keeping the course in pristine condition, the kitchen staff offering exciting options in the dining room, the head pro stocking the latest merchandise or the marketing team putting the word out, it's undeniably a full team effort.
Lightspeed Golf can support your amazing team with our top-rated golf course management software. If you're looking to invest in stronger tools to deliver a better experience for your members and their guests, reach out to our industry experts to learn more about how Lightspeed Golf can make that a reality.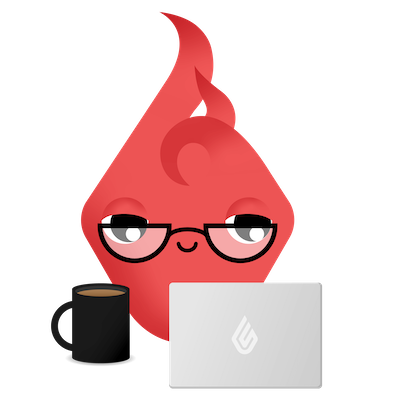 News you care about. Tips you can use.
Everything your business needs to grow, delivered straight to your inbox.