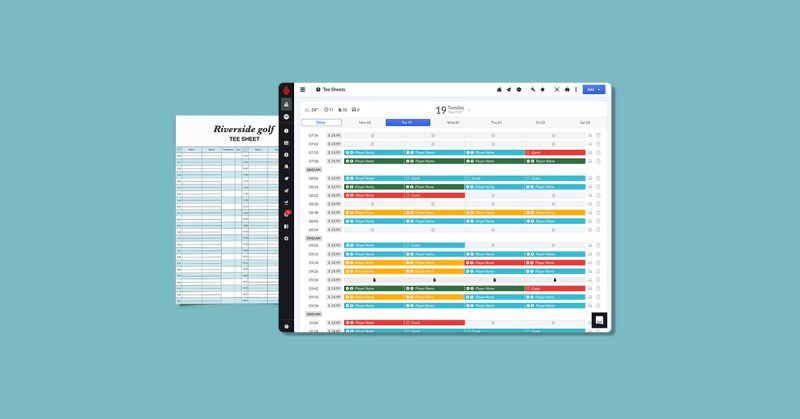 We've all heard it before: "you miss 100% of the shots you don't take". It's a line that's easy to apply to almost anything in life. For golf courses without online tee time booking software? They miss 100% of potential online bookings if they lack the means to do so.
At a time when having an online presence is essential to almost every business, giving your staff customers the chance to manage bookings online is a great opportunity for your course. If you're interested in making the switch, here are some things to consider.
The golf management software buyers guide
This free guide shows you how to asses your current and future needs so you can ensure the system you choose can support your business now and in the future.
What should you expect from your new tee sheet?
From communication and ease of use to effective data capture, a new online tee sheet can help you drive more bookings and delight your customers.
Seamless, effective customer communication
From marketing to the simple sharing of information, communicating effectively with your golfers is more important than ever. If quick communication and versatile customer marketing are pain points, then finding an online tee sheet that can help you do both is important.
What if you were quickly able to send an SMS/text message to golfers on the course promoting a pro shop/F&B deal?

What if you have open tee times and want to send a message to regular customers?

How about if frost or inclement weather hits and you need to quickly notify players of cancellations/postponements?
Regardless of what message you need to get out, an online tee time booking software help to keep lines of communication open between your staff and your customers.
Data capture
At a time when digital marketing and leveraging customer loyalty are so crucial, golf courses must be able to seamlessly and ethically capture, store and access customer data. Names, emails, phone numbers – these are the data points that make effective marketing and communication possible. The right online tee sheet and golf management software will help you easily capture this customer data at the point of sale. From there, you can:
Identify regular players

Start a loyalty program to reward them down the line

Tailor course offerings and promos to different segments of players
These are just a few of the options you have when you properly capture data. Over time, the insights you gain will help you build out a cohesive marketing and communications strategy for your golf course.
Ease of use for staff and customers
Legacy systems can be confusing, inconsistent and lead to frustrating inefficiencies for customers and for staff:
If your staff are having problems navigating your current tee sheet and booking system, how can you expect them to effectively help customers or deliver a high standard of service?

If your customers can't find, book, pay or adjust their bookings quickly and painlessly, what kind of first impression does that set?
The right cloud-based tee sheet can help solve some of these problems:
These systems can streamline the booking process for customers.

More built-in flexibility makes it easier for your staff to adjust tee time intervals, book different play types, adjust or delete bookings, manage the needs of members and more.

Software updates, live chat support and detailed onboarding will help you and your staff aid new employees and deliver exceptional customer service.
Learn more about how new golf management software can help your course
Imagining a better way with online tee time booking software
With the rise of eCommerce and universal presence of the internet, having a strong online presence is a must for any business. How customers interact with your brand or business online can have a major impact on whether or not they purchase your products or services. For golf courses, this means adding the option to book rounds online.
Adopting an online tee time reservation system is a necessary step towards an improved customer experience, an improved online presence and more bookings. With the switch, golf course owners and operators can expect:
An increase in bookings
Moving your booking system online creates a simple way to make reservations. Customers can open the calendar online, select a date and complete their booking within a matter of minutes. Most importantly, golfers can make bookings 24/7 at their convenience, without having to contact the pro shop during operating hours. Online tee sheet software can also help you create a more flexible, dynamic pricing strategy. By increasing or decreasing the price of rounds according to demand, you can increase bookings and maximize the value of every round.
Better customer service
An online booking engine frees up your staff to provide exceptional customer service. Instead of taking an influx of phone calls and flipping through stacks of schedules, they can focus on customer satisfaction in the pro shop or on the course. When hosting tournaments, if the booking and checking process is automated, it can assist in lowering wait times and create a smoother experience for your golfers.
Fewer no-shows
If your course suffers from frequent no-shows, online booking may help alleviate the issue. By booking online, customers can receive emails of their confirmation which may slip it into their calendar. You can also send out reminder texts a day or two in advance to make sure they remember their tee time. By using a mobile engine, it allows them to receive and return SMS messaging with the staff. The staff can use this to communicate any cancellations, or the customers can use it to communicate any delays or rescheduling needs in advance.
Ready to switch to new tee time booking software?
The benefits of finding the right golf management system are many. You can streamline services, develop customer relationships and increase sales. And with many options to choose from, the most important thing is to find one that best suits your course. It should allow you to keep up with current trends and puts your business in the best position to grow. Get more tips about how to choose your new golf course management software here!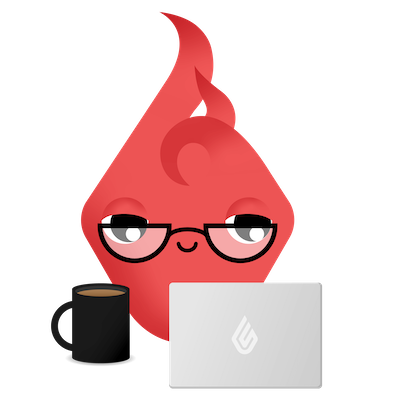 News you care about. Tips you can use.
Everything your business needs to grow, delivered straight to your inbox.