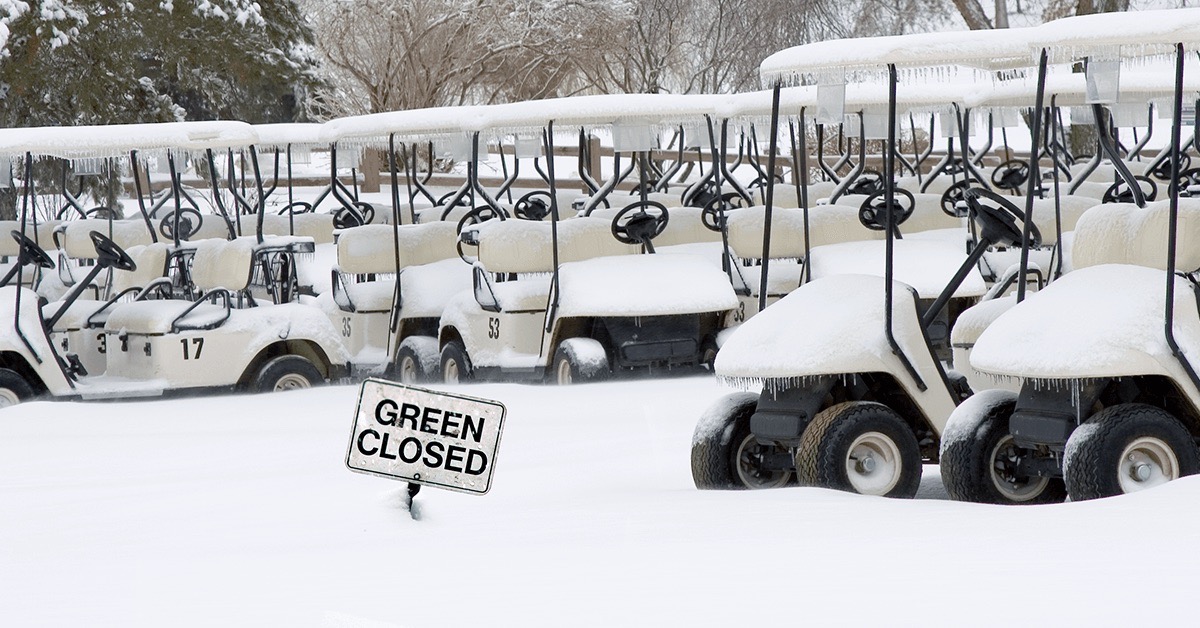 The winter months provide an opportunity for many North American golf course operators and superintendents to take stock of their course, maintenance equipment, buildings and grounds and facility as a whole. Though many call it the "off season," the winter work schedule can be just as busy as the peak golf season. In fact, golf course winter maintenance is a key part of any facility's calendar and a prime example of the adage that every season matters.
To ensure a smoother spring opening, here are seven key winter maintenance tips and best practices that your golf course maintenance team should consider this winter.
The Golf Operator of the Future
Our guide will help you understand why and how powerful technology can help you streamline operations, cut management costs, attract young audiences, and improve member services.
1. Covering your greens
"Installing winter covers can help golf courses reduce the risk of winter injury," says Jordan Booth, Ph.D, an Agronomist with the USGA. "It also improves spring time conditions." Booth says these covers are not needed in every winter scenario. Golf green maintenance often depends on severity of temperatures, type of grass species used and several other factors.
With the cost of materials and man hours needed, determining whether or not this is a necessary measure takes analysis and expertise.With golf green maintenance and aeration completed in the fall, it's important to cover your prized greens before that first big snowfall of the winter.
This can be difficult, considering the desire to keep the course open as long as possible for members. That said, don't push it! In the long run, it's better for your course to shut it down with plenty of time for your maintenance team to cover the greens before frost, snow and ice do their damage.
2. Equipment maintenance, purchasing and repair
Much of your equipment that gets so much use during the golf season will go unused over the winter months. This makes winter the perfect time to consider the age, condition and future of this maintenance equipment.
Preventative maintenance is certainly a better route to take than extensive repairs under the gun. It's cheaper and will help your superintendent and their team stay on track throughout the year and work efficiently. And when you consider the ongoing supply chain issues affecting every industry, proactive ordering and purchasing makes sense during the down season.
3. Maintenance facility improvements
Hey superintendents, take a look around your maintenance facility. Do you like what you see? After all, these facilities are not just for storing your tools and equipment.
Take time during the winter to analyze how you use your limited space. Create a safe, comfortable and modern work area for your staff, so when they've satisfied their many daily duties in the hot morning sun, they have a welcoming environment to turn to before heading home for the day:
Clean, paint and add special amenities for your staff (with their input)
Create a space that your staff can be proud of
Create a safe, accessible, organized working environment
Expand your space if necessary to ensure proper storage practices
4. Tree work
Tree removal should not be done haphazardly, with course playability, sustainability and conditions being essential priorities to consider. There should be no overcrowding of trees in any one area, as thinning these clusters will increase sunlight and the flow of air to adjacent grounds and reduce the risk of damage to the course caused by falling limbs during windy or inclement weather.
Late winter and early spring are the best times to complete any major tree projects, as you won't disrupt regular golf course maintenance or member play. You should regularly evaluate your tree situation and schedule any problem areas for repair. Budgetary planning must be done (as well as consideration of man hours) but once those I's are dotted and T's are crossed, off-season tree work is a highly worthwhile project to undertake.
5. Irrigation and cart path repair
Course irrigation and cart path repair projects during the winter will hinge upon the amount of snow on the ground and your daily temperatures. Of course, snow covered areas will be difficult to address in either scenario. Superintendents want to be proactive, not reactive when it comes to course irrigation systems, and winter is an ideal time to complete this work if you can!
Irrigation
It's important to train your maintenance team to know the signs of impending irrigation system failure so steps can be taken to rectify the problem before issues arise.
In addition, make sure your irrigation pipes are drained of all water. Sure some liquid might inevitably settle in low areas, and expand during the freezing winter days, possibly causing breakages. But doing your due diligence will help avoid these headaches and costly repair projects.
Cart paths
Again, winter can be a convenient and non-disruptive time of year to facilitate this type of project. Get your budgetary matters in place and set a timeframe for this project. Once all approvals are rendered, schedule the work and monitor your winter weather.
Depending on the weather in the off season, you can complete both of these projects before the new year arrives. This leaves you more time to prepare all your golf course maintenance systems, schedule continued education and conduct new employee training prior to the start of the new golf season.
6. Golf cart maintenance
Winterizing your golf carts for the off season starts with cleaning them well and making any minor repairs. These are not tasks that you'll want to have on your 'Things to Do' list come spring. Major work should be referred to the distributor in accordance with your contract and cart repair agreement.
Electric cart batteries should be fully charged and battery cables disconnected.
Ensure tire pressure is adequate, understanding that the cold winter temps will affect those levels over the next few months.
Check the brakes on each cart.
Turn the ignition key to OFF and turn the power switch under the seat to the TOW position.
Tune up gas cart engines by replacing the fuel, oil and air filters.
Change the oil and drain the gasoline until the tank is dry.
Make sure the shut-off valve is in the off position or disconnect the fuel line from the tank.
If you can store these carts in a climate controlled setting like a golf cart winter cover, your carts will be better for it.
7. Ensure the safety of your maintenance staff
Winter temperatures can be brutal at times. And though there will be some days that can be designated for indoor projects, your team will inevitably face the winter chill while working outdoors.
Help prevent hypothermia and frostbite on the job by utilizing the warmest times of each day for outside work.
Schedule frequent breaks and provide the necessary layers that your employees need to stay safe.
Have them work in teams to prevent any one employee from being out there alone and train them to recognize the signs of impending danger in their coworker.
Provide warming stations, ample breaks and hot beverages
The off-season doesn't always equate to downtime
When it comes down to it, there is never downtime for well-run golf courses. There are always tasks to do, even when the course is closed. Winter is when you can help ensure the most pristine conditions and best possible customer experience when the golf season gets underway in the spring.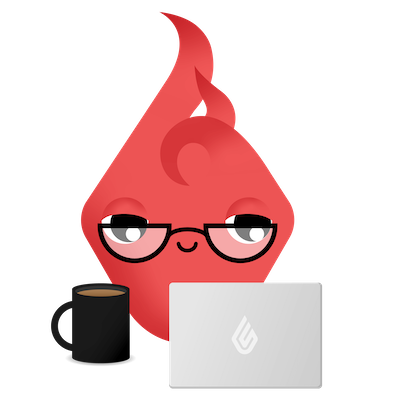 News you care about. Tips you can use.
Everything your business needs to grow, delivered straight to your inbox.