Golf Course Restaurant Employee Handbook Template
Standardize your snack bar and clubhouse restaurant's policies, guidelines and processes with your custom employee handbook.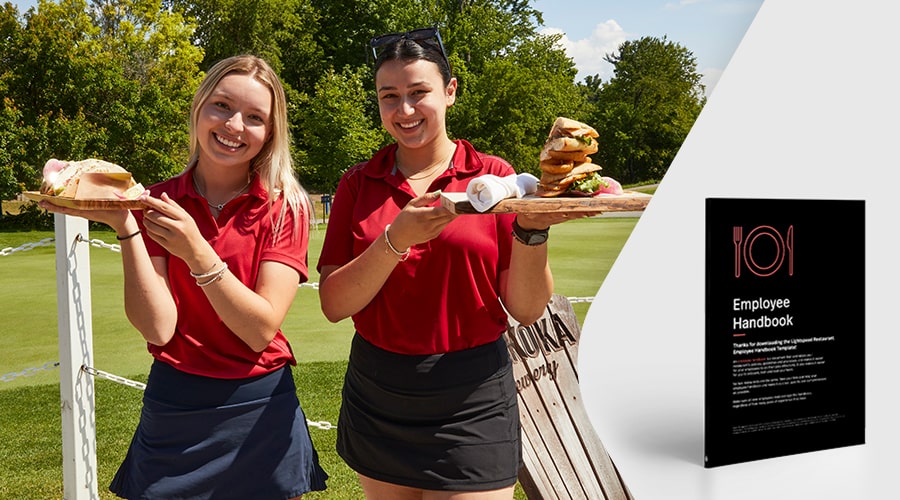 Tool
Fill out the form below to download our free template.
Your restaurant's onboarding process for new hires should be positive, set clear expectations and answer any questions they have.
A solid employee handbook is key for high-performing front and back-of-house staff right out of the gate.
In this template, we've made writing your handbook as simple as filling in each section with your restaurant-specific policies and printing or exporting it as a PDF. You've got this.