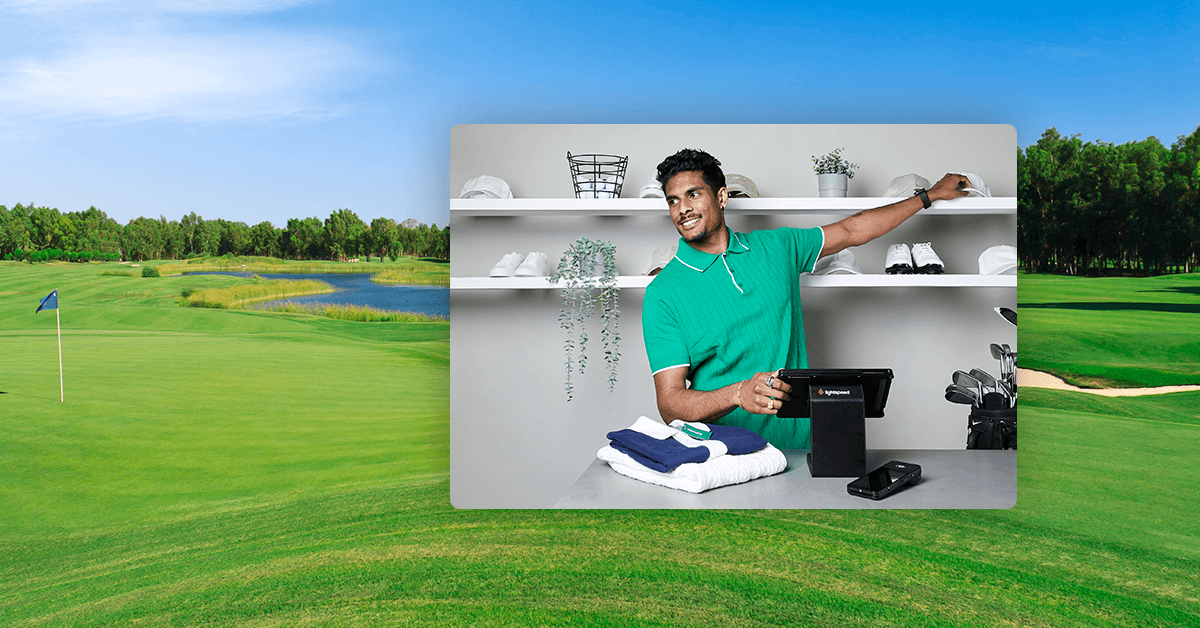 The modern golf pro shop has undergone an incredible transformation in recent years. And this transformation is about more than products and fancy new tech: What used to be a place for golfers to check in before a round is now a dynamic retail space that can drive substantial revenue for golf courses.
If your pro shop is going to reach its retail potential, then it's important to understand what the best retailers are doing to drive revenue in a complex, competitive commerce environment. Here are six golf pro shop retail tips to put into practice!
The ultimate eCommerce guide for golf courses
It has become indispensable for retailers around the world to offer their products online and golf courses are no exception.
1. Embrace the omnichannel retail experience
The internet has forever changed the way people shop for goods and services. More recently, the COVID-19 pandemic proved the power and potential of eCommerce. That said, the slow return of in-store shopping has proved that consumers still highly value in-person experiences. Clearly, both of these sales channels matter a great deal.
The takeaway? Empowering your customers comes down to fusing the digital and physical shopping experience. This is where omnichannel comes in.
What is omnichannel and what does it mean for golf courses?
Omnichannel is a retail strategy that provides consumers with a seamless shopping experience across digital and physical channels. Regardless of whether they are at the course, on their smartphone or at home on the computer, omnichannel means consumers can:
Book tee times online
Browse pro shop inventory
Make pro shop purchases
Make food and beverage orders
Access key course updates and information
Using the omnichannel strategy in your golf pro shop retail space
The most important component of a golf course's omnichannel strategy is the use of online tee time booking software. But why stop there? Embracing eCommerce and taking your pro shop online can help you create a modern retail experience for your customers.
There are vehicles for you to use to open up a pro shop eCommerce store so golfers can browse your inventory and make purchases whenever they want. With the seasonality of most clubs in North America, this gives year-round access to your primary customer base.
Launching an eCommerce store sounds intimidating, but it really isn't! These days, you don't need to hire a web designer or even have a background in tech to get started. Today's eCommerce platforms are simple, do-it-yourself platforms with low cost and low risk. Ultimately, this helps to even the playing field between large retailers and big-budget courses and small golf pro shop retail shops. Better yet, if you invest in a solid digital marketing strategy, eCommerce can help you unlock significant omnichannel growth.
When choose a platform to launch your eCommerce store, be sure to look for:
Easy inventory management
A platform that syncs to your POS
Customer data storage and management
User-friendly design
Don't forget about logistics!
Before your online store goes live, think about how you'll manage orders. This can be as simple as checking sales on a regular basis throughout the day, and pulling and packing products to be shipped. If sales start to skyrocket, you may want to assign this responsibility to one of your salespeople.
Dig Deeper:
How to Increase Pro Shop Revenue With Online Retailing
2. Refresh your golf pro shop's retail layout
Many retailers are reinventing the physical layout of their brick and mortar space to create an in-store experience that can compete with the flexibility and immediacy of eCommerce.
Try it before you buy it!
Stores are not overloading their space with products in a futile effort to compete with the merchandise they have available online. Instead, they're using technology and design to put goods in potential buyer's hands. After all, that's the major advantage of the in-store experience.
Look at the Apple Store — try it before you buy it. The same can be said for golf superstores: in the market for a putter at the PGA Superstore? There's an expansive putting green where golf consumers can sample every putter on the market.
As green grass golf shops, you already have even more than that! You have an entire golf course outside your front door!
Let customers use a demo club on the range, or for a round of golf. Custom fitting has become the way to go to sell hard goods, but golfers miss the old days of borrowing a demo from the shop and using it on the course.
Think about the flow
Configure your golf shop in a way that is easy to get around, creating a path through your merchandise that makes sense. Create space in your shop for members to try a putter, sit and converse with others, view videos of your merchandise from the manufacturers and enjoy their shopping experience.
If they come in and are only looking for a golf shirt, they might be enticed to look at other products provided they are laid out strategically. Additionally, while you have customers in store, you can use the opportunity to upsell them on other products.
Dig Deeper:
5 Pro Shop Layout and Design Tips to Increase Sales
3. Price products properly and keep inventory fresh
Pricing and merchandising are some of the most important considerations for any golf pro shop retail operation.
Consider your pricing strategy
Pricing is not just what you charge your customer. Pricing is the path to your profits. Under-pricing items might sell more of them, but you may have to work harder to secure the profits you need to maintain the success of your golf shop.
Traffic drivers vs margin enhancers: "Some items can be classified as 'traffic drivers'," says Josh Pollack, a pricing expert at Parker Avery Group, a retail and consumer goods consultancy. "Prices and promotions on these items can be deployed to increase unit sales and customer traffic.
Other items are 'margin enhancers'. Customers are much less aware of the relative prices of these items, so those prices can be [moved] to improve profitability. Retailers can establish a range of pricing strategies to apply to different product categories."
There are a few main approaches to pricing. You can price based on:
Your costs: This means having a good understanding of product costs, sales and marketing costs, overhead and the volume of sellable stock.
Competition: Research your competitors in the market and look into the similarities in your product ranges.
A product range: This is where common practices like loss leaders come in. This is when you sell a given product at a lower price, to attract customers to purchase higher-priced products elsewhere in the range.
Dig Deeper:
Always question the merchandise you carry
Ultimately, merchandising comes down to understanding your customers and bringing in the products they want. There are a number of ways you can do this:
Attend merchandise shows and stay up to date with what's hot in the industry
Determine your most common demographic and figure out what they're willing to pay for a golf shirt, shoes, etc.
Analyze sales data to determine your best selling products and brands
4. Invest in customer service and employee education
With many golf shops and their larger big box competitors selling many of the same products, the differentiating factor is often customer service. And remember:
Customer service is not simply a smile and a hello when greeting a customer. Great customer service comes down to a welcoming environment where staff anticipate customer needs and attend to them effectively.
Whether it's a member base or loyal local golfers, green grass golf shops have a real chance to leverage existing golfer relationships and turn them into loyal customers in the pro shop.
Turn your employees into product experts and advocates
Go to your local hardware store and they'll tell you everything you need to know about every tool and piece of equipment housed there. Dine at a great restaurant and the wait staff will recite the specials off the top of their head and provide the perfect recommendations. '
Golf equipment and apparel, with all of the constantly changing technology and variance in quality, can be very overwhelming to golfers of all knowledge and skill levels. Your golf pro shop retail staff should be the unifying factor that puts the details in perspective and secures a sale that leaves the consumer satisfied in their spending.
Investing in employee education can really pay off and there's a number ways you can go about it:
Set up product seminars
Bring in brand representatives for demo days
Attend merchandise shows
Encourage employees to sample and test products
Customer loyalty and retention
Whether it's food establishments like Panera Bread or Chipotle or sporting goods stores like Dick's, the biggest retailers use incentives and rewards to encourage customer retention.
One strategy you can try? Many PGA and club pros use buy-in discount programs:
Customers pay a fee at the beginning of the golf season (say $500 perhaps) and those funds go towards a golf shop credit.
With this early transaction, the customer is now entitled to special sales and discounts throughout the year.
These initial funds ultimately represent the golf shop's profit that its foregoing by selling items at low prices. It's a great way to secure an oft-needed influx of early cash for the pro shop.
Dig Deeper:
8 Ways You Can Attract and Retain Golfers with a Loyalty Program
5. Learn from your customers and treat them right
We can't stress this point enough. At a time when the customer experience matters above all else, engage with your customers to find out what they want from their golf pro shop retail experience.
Use surveys to determine what members and customers want to see and to help dictate the direction you take your golf shop.
Host demo days, fitting days, tent sales, trunk shows and open houses to get people in your golf shop.
Once they are interested, you and your educated staff can shower them with customer service and product knowledge.
Show them around your newly designed golf shop and utilize technology to keep in touch afterward.
Email them to say thanks for coming by and offer them a discount or special as a sign of your appreciation.
The success of your golf shop is not about the instant one-time sale, but about developing the long-term relationships that manifest into years of sales – rounds played, clubs, apparel, lessons and much more.
6. Invest in powerful golf pro shop retail POS software
Ask any successful retailer, and they will tell you that efficiency, organization and simplified operations can go a long way towards improving customer service and employee satisfaction.
One of the best ways to do this is by harnessing the power of existing technology. A golf course cloud-based POS and golf course management software can help you take your retail space to new heights:
Automating inventory management
Assign custom tags and categories to make it faster to find items, set automatic reorder points, track your bestselling items, sync your in-store inventory with your eCommerce inventory and more. Stronger inventory management helps you reorder exactly what's needed when it's needed most. Moreover, you'll make customers happier by ensuring the right products are on-hand at the right time.
Giving your sales associates better tools for better service
Omnichannel again! To compete with big box sports gear stores and online giants, pro shops need to differentiate themselves by creating an in-store experience that delights customers and keeps them coming back.
Instead of being chained to one spot in your store, a cloud-based golf course POS is easily accessible on a phone or tablet. With customer data and product images at their fingertips, your staff can be anywhere with a customer, looking up product information on the golf course POS such as:
Whether an item is in stock, and in what sizes and colors
The ability to keep track of and preorder any out of stock items
Complete product data, with full, crisp pictures of the item
Associated items to help upsell or suggest alternatives
By providing an outstanding experience in your golf pro shop retail space, you'll be more likely to both retain existing customers and get new ones in the door.
Send personalized communications to your customers
These days, most customers not only want to receive personalized messages, they actually expect to. You can exceed these expectations by using marketing software to create email campaigns.
Golf course POS and management software stores valuable customer data. Pair that with a built-in marketing engine and you can create customized, automated email campaigns to help you boost your bottom line. Notify your customers about special promotions, upcoming events and tournaments, and most importantly, remind them to book tee times.
Ready to upgrade your pro shop into a retail powerhouse?
If you're not thinking of these aspects of your golf shop's business, you're most likely falling behind your competition, whether it's the golf shop across town or the apparel boutique down the street. If you're ready to make the change and overhaul your retail space, talk to our golf experts to learn more about how Lightspeed Golf can put you above your competition.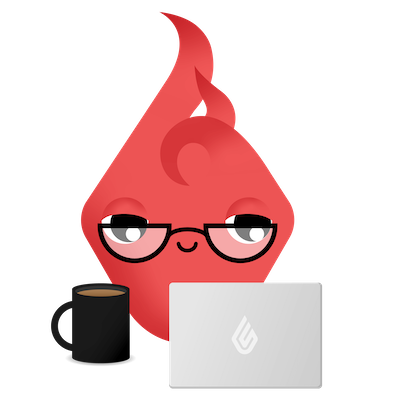 News you care about. Tips you can use.
Everything your business needs to grow, delivered straight to your inbox.