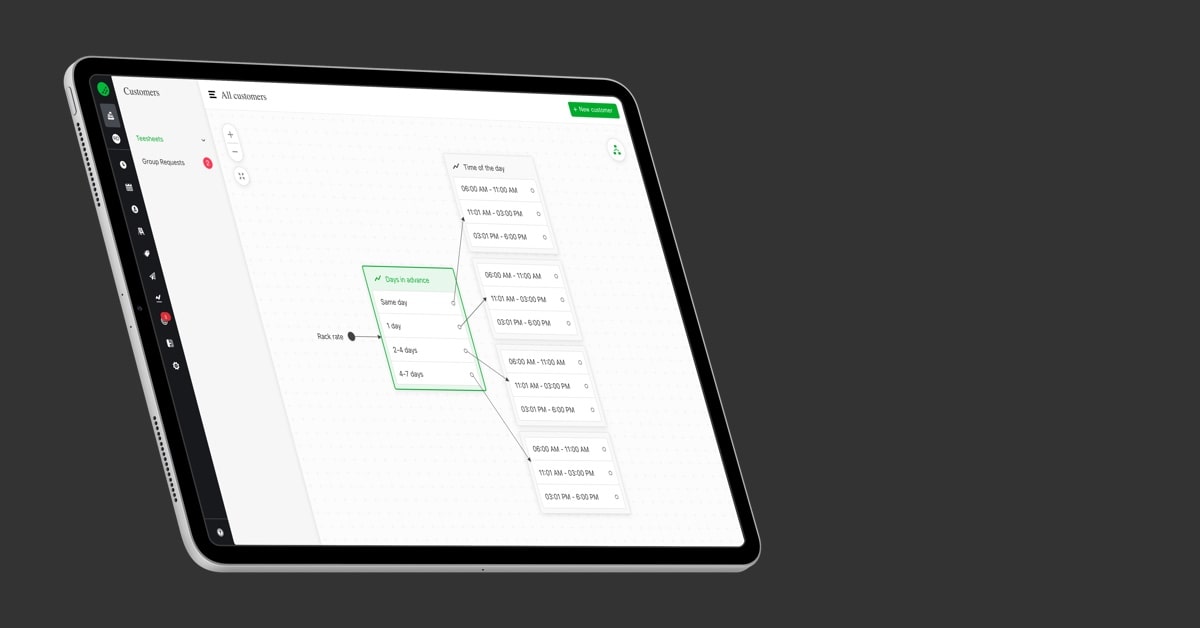 Where the airline and hotel industries have pioneered, the golf industry is slowly going. Dynamic pricing is one of the new keys to successfully growing revenue at the golf course.
As any golf course operator knows, the value of a round of golf changes over time. From twilight and weekend rates to off-season discounts, golf courses use variable pricing to reflect demand at different times. But what if these facilities could adjust pricing in real time based on daily, or even hourly, changes in the value of a round? That's possible with dynamic pricing.
In this guide to dynamic pricing, we will cover everything golf operators need to know about this pricing strategy, including what it is, how it works, how it differs from other pricing models and more.
The Golf Management Software Buyers Guide
We created this handy guide to help you know what exactly to look for when searching for a new system.
Static vs variable vs dynamic pricing in golf
No tee time is created equal. Obviously, most golf operators already know this. It's very common to see pricing differences between weekend and weekday tee times or morning and evening tee times. That said, this is not always the case. So what are the different pricing strategies used by golf courses?
Static pricing: A pricing strategy where the price for all tee times remains static from day to day regardless of other factors.
Variable pricing: A pricing strategy where the price for tee times changes based on the day or time of day, but these differences remain static over time. For example, there is often a set Saturday morning green fee that costs more than the green fee set for weekday evenings. And while this strategy generally makes sense, it's important to ask whether these static price variations go far enough.
What is dynamic pricing?
Dynamic pricing is a pricing strategy that uses automated pricing changes that respond in real time to supply and demand. As the prime Saturday tee time slots sell early and often during the week, neighboring tee time reservations for that day will increase — when 8:00 hour sells out, the 9:00 tee times become more valuable.
Airlines and hotels have long used this pricing method. For golf courses, rates will fluctuate based on any number of preset factors, including (but not limited to):
Time of day
Seasonality
Weekends and holidays
The historic popularity of the tee time
The weather forecast
Tournament days
Aerated greens and maintenance days
Using this strategy, golf courses can raise and lower prices in response to demand, thereby maximizing the potential revenue for any given round.
Dynamic pricing is built on the idea that the value of every tee time expires and its value fluctuates up until its expiration date. The strategy is to adjust pricing according to the market's willingness to pay for a round depending on when the booking is made.
Understanding different dynamic pricing models
Business intelligence in many industries is far superior to what it was years ago, it helped the Airline and Hotel industries stay afloat in the face of rising costs and wages. Similarly, today's golf operator must consider moving past the static pricing strategies of yesterday. In an industry that is struggling to increase round bookings, there's too much at stake to not squeeze every possible dollar out of each tee time.
On that note, let's have a look at what dynamic pricing models golf course operators can use with the help of Business Intelligence-enabled golf course management software.
The days-out model
The market dictates when your tee sheet will fill out, but when one part of the day fills up far in advance, that says something about the value of tee times around that part of the day.
Golf course dynamic pricing software tools make it possible to automate pricing changes when a particularly popular part of the day fills up.
For example, if your 9:00 am to 10:00 am slot fills up seven days-out, the software can automatically go into the prices and raise them by however much.
This helps capture the value of tee times around hot parts of the day.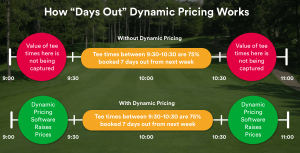 Dynamic pricing makes it possible to capture maximum value from the most desirable time periods on your tee sheet. Plus you'll drive players to book further in advance, meaning you can plan management activities with more foresight as to what time periods will be busy.
With modern software you gain more control than ever before. Golf course dynamic pricing software combines data and business intelligence for deriving the best formula over time.
The human touch model
Business intelligence software is a strong foundation for building a dynamic pricing strategy. However, these programs only adjust prices based on one variable and are reactive to their environment. What if it were possible to proactively predict a spike in demand and adjust prices accordingly before the tee sheet fills up? That's where the human touch comes in.
Research tells us that more than 25 variables can affect the value of a tee time. Weather, historical patterns, events in the area, and even tournaments at competing golf courses can cause changes in demand. It takes analysis done by managed services to truly capture these shifts in value.

The importance of data in backing up a dynamic pricing strategy
Golf operators need to collect good data before they can understand how to adjust certain prices. Cloud software with best-in-class integrations can dramatically improve data collection since every part of the system from CRM to POS to marketing to distribution is seamlessly integrated.
Couple robust segmentation tools with sales and inventory data stored in the POS to understand when specific demographics play and how much they spend per outing.
Managed services will take a look at your utilization metrics to get a handle on when the season is high and low or what times are statistically most and least popular.
Hiring professional consultants to do a serious audit of your data will clarify what times of the day are valuable and what times should be discounted.
We've heard stories from golf operators who turned to dynamic pricing consultants to analyze their data and discovered that they could increase revenue at their golf course when a major sporting event came to town or a seasonal tourist attraction was drawing more potential round bookings into the area.
What are the benefits of dynamic pricing over variable pricing?
Given that static pricing is rare at golf courses these days, most course operators will be more interested in comparing variable vs dynamic pricing. So let's break down the benefits of dynamic pricing over variable pricing for both golfers and golf courses.
Benefits of dynamic pricing for golfers
Variable pricing doesn't adapt to factors that significantly impact the demand for a given round, and therefore how much the golfer ends up paying. The golfer may find a set rate for a Saturday tee time in the summer, but what if the forecast calls for rain and/or colder temperatures?
Rather than charge the normal Saturday rate for tee times that are likely to be canceled or remain empty, dynamic pricing can automatically discount times to make them more attractive.
This is a major benefit for golfers who don't mind rain, colder weather and other deterrents. Conversely, golf courses can reward early bookers by lowering the rates for a select number of prime tee time slots if they are booked a set number of days out.
Rather than having to book at preset rates, dynamic pricing can help golfers secure cheaper green fees if they book at the right time. These rates can be particularly advantageous if golfers book early enough, book online and approach the process with flexibility.
Benefits of dynamic pricing for golf courses
Variable pricing allows courses to charge more at times that are generally agreed upon to be best for a round of golf. But by moving to dynamic pricing software, golf courses can maximize revenues and gain a far better understanding of the relative value of each tee time:
Instead of solely relying on generally understood facts (more golfers are able to play on Saturday morning than on Wednesday evening), dynamic pricing allows course operators to dig deeper and automatically adjust pricing according to a wide range of factors.
The strategy is especially effective when course operators use dynamic pricing software that's connected to their tee sheet, POS and CRM (customer relationship management) software.
Collecting and analyzing data from these sources is essential in developing the rules that will automatically adjust prices.
When all of this sales and customer data is visible in one place, creating a course-specific dynamic pricing strategy is far easier and more effective.
With the game growing in popularity, golf course operators looking to grow their business can use dynamic pricing to create more demand, fill more time slots and maximize the return on every round.
It's important to understand that dynamic pricing is not just about lowering the price of tee times. In a lot of cases, golf operators learn when they can charge far above what they ever thought was possible just by analyzing the data and tracking utilization.
Are there drawbacks to dynamic pricing?
The biggest drawbacks of the variable pricing model are instances of unused tee times and the underselling of peak tee times. But what about the drawbacks of dynamic pricing?
Perhaps the biggest hurdle when it comes to dynamic pricing is the sheer amount of time it takes to maintain and optimize.
Golf course managers are constantly strapped for time and often it doesn't make sense to spend hours pouring over a tee sheet to make all the small adjustments necessary.
Some operators worry that this kind of software will devalue tee times in the long run and clog up the tee sheet.
Others aren't sure what to say when someone phones in asking what the price of a round
It's a system that may frustrate golfers when they find out that they paid more for their round than others based on when they booked.
Dynamic pricing doesn't have to be time consuming
While one of the biggest perceived drawbacks of dynamic pricing is the time it takes to implement and manage, this doesn't have to be the case.
Lightspeed, for example, has developed affordable dynamic pricing software that is able to actually analyze day-parts on the tee sheet and make pricing adjustments based on utilization and number of days-out. This kind of automation dramatically reduces the amount of time it takes to optimize pricing on a tee sheet.
Want to improve your golf course operations?
If you're looking to adopt affordable dynamic pricing software that can help you get more out of every tee time, Lightspeed's one-stop golf course management platform can help you do it. Talk to one of our experts to learn more about how Lightspeed Golf can transform your course's pricing strategy.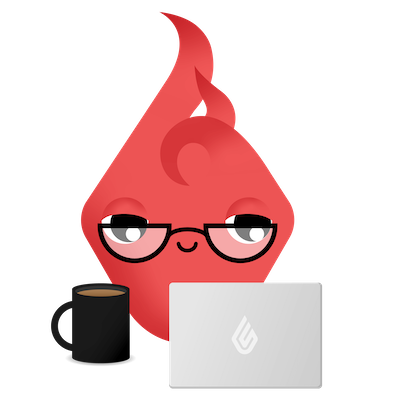 News you care about. Tips you can use.
Everything your business needs to grow, delivered straight to your inbox.