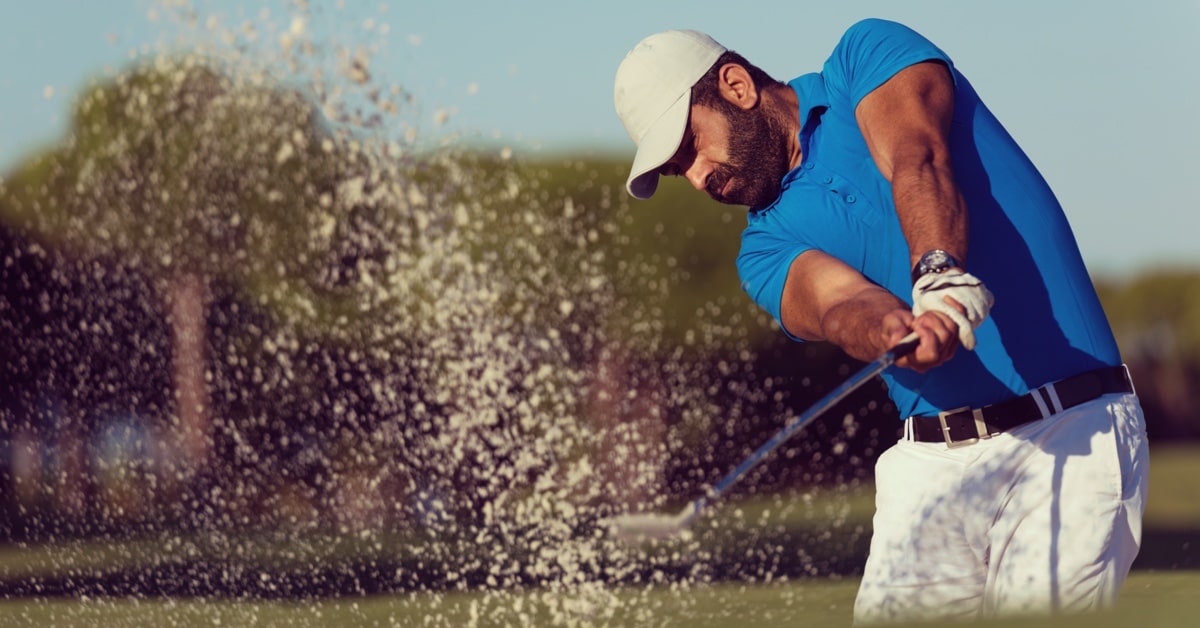 You've got a beautiful course with perfect greens and shimmering water features. But, It's not just the quality of the course, it's the culture in the clubhouse that keeps people coming back. So, how do golf course managers create a fun and exclusive culture that gets millennials interested and keeps members coming back year after year? We think one reason is that top-notch golf courses run top-notch tournaments and events.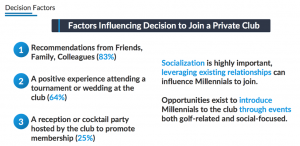 Source: https://www.globalgolfadvisors.com/2018/03/new-study-reveals-truth-about-millennial-golfers/
Tournaments and events are one of the best ways golf courses create community among their members. It's that sense of belonging that keeps members coming back and paying for memberships year after year. Golf courses use tournaments and events to earn about 4% of their revenue on average, a meaningful amount given the small profit margins typically generated in the industry. There are many upsides to running better tournaments and events, your course can find creative ways to use events to increase food and beverage revenue, earn tournament play fees from guests, and generate corporate sponsorships.
Golf tournament management is difficult and comes with high costs
All departments of the golf course must be working together in order for an event to run smoothly. Course marshals have to be prepared for the shotgun start in the morning, food and beverage managers have to be ready for the lunch and evening dinner rush, the pro shop manager has to know how many players have registered, management has to train and prepare volunteers, the list goes on and on. It doesn't take long to realize that golf tournament planning and management can be a dizzying undertaking for any golf course manager.
Luckily there are ways to address these challenges and risks
Effective communication is a start. By managing guest registration through web forms and email communications, the headache of knowing exactly who to expect can be reduced. Managers can also use these tools to get a preliminary understanding of how much revenue to expect, improving budgeting and preparation on the course, in the restaurant, and in the pro shop.
Internally, course managers need an adaptable system that can easily match the unique demands a golf tournament places on the tee sheet. A good tee sheet system can organize a shotgun start, tell you exactly where a foursome is teeing off, communicate with staff, groundskeepers, and marshals, and accept payment for tournament fees.
Externally, you should be able to easily communicate start times and tournament details with guests via email. Lightspeed offers a text messaging service to keep players up to date with day-of notifications and changes to the schedule.
Take your check-in and ordering process to the next level with the help of a mobile application. By integrating a mobile application into your strategy you can make golf tournament planning and management simpler. Now you can ask players for their evening food choices while they're on the greens, players can check-in to their tournament slot from their cell phones, and you can even promote tournament related deals in the pro shop!
The old pen and paper style of golf tournament planning is quickly disappearing. Golf courses are modernizing by making use of technology like ours to deliver a better tournament experience to golfers.
Your tournament won't be top notch unless you get creative
Offer fun prizes and draws for the final event, post live updates on social media, introduce an event-specific hashtag for attendees to follow online, there are even apps that allow for live score and handicap tracking. It's all about creating an enhanced, value-added experience for your members and their guests. Get them talking about the easy and fun way your course offered the tournament experience and maybe you'll turn one of those guests into a future member!
There are free, easy to use tools such as Twitter, Facebook, and Instagram that can help raise awareness and improve the experience at your tournament. Make your guests and members feel like they are playing a real PGA Tour event with an interactive TV displaying a tournament related Twitter feed, tee sheet, and tournament slideshow!
The key is understanding how to take what you already know about running your tournaments and events and finding ways to optimize the experience. Improve how your members register for the event if the experience isn't already easy and simple. Use better tee sheet management software if your current system isn't adaptable for a tournament setup. Use better food and beverage management software to improve the efficiency of order taking and communication between front of house and kitchen staff. These simple steps make a world of difference and help create a fun atmosphere and memorable experience.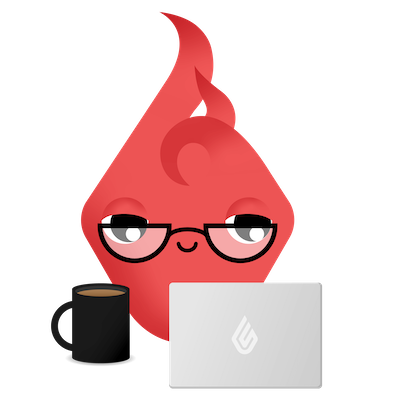 News you care about. Tips you can use.
Everything your business needs to grow, delivered straight to your inbox.