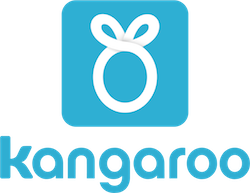 Kangaroo
Increase Sales by offering customers point rewards, dollar discounts, gifts and other perks by shopping more, spending more and participating more in your promotional campaigns.
Engage Customers with tiered rewards that unlock special privileges, rewards brand centric behaviors like recycling product or donations, send drip-campaigns, run contests and more!
"Completely integrated and accessible through Lightspeed, the possibilities with Kangaroo Rewards are endless… and you can do it all yourself!"
Extended description:
Rewards per dollar spent
Point Multiplier
À la Carte Rewards
Spend Bracket Rewards
Tiered Rewards
Foot Traffic Booster
Referral Bonus
Product Based Rewards
Frequent Buyer Rewards
Scheduled / Time Based Rewards
Digital Gift Card
Custom Branded APP
Partner Rewards
Social Media Referral Rewards
Automated Targeted Marketing
Email, SMS and/or Push Notifications
Drip Campaigns
Integrated Promotional Engine
Gamification
Campaign Segmentation
Campaign Revenue Tracking
Kangaroo is available worldwide in English, French, Spanish, and Portuguese.
Customer Support
Kangaroo Rewards provides a top-rated loyalty, marketing, reporting and support to meet your business needs. At Kangaroo, customer loyalty is more than just a program, it's our business model.
Category:
Product:

Golf,

Restaurant,

Retail