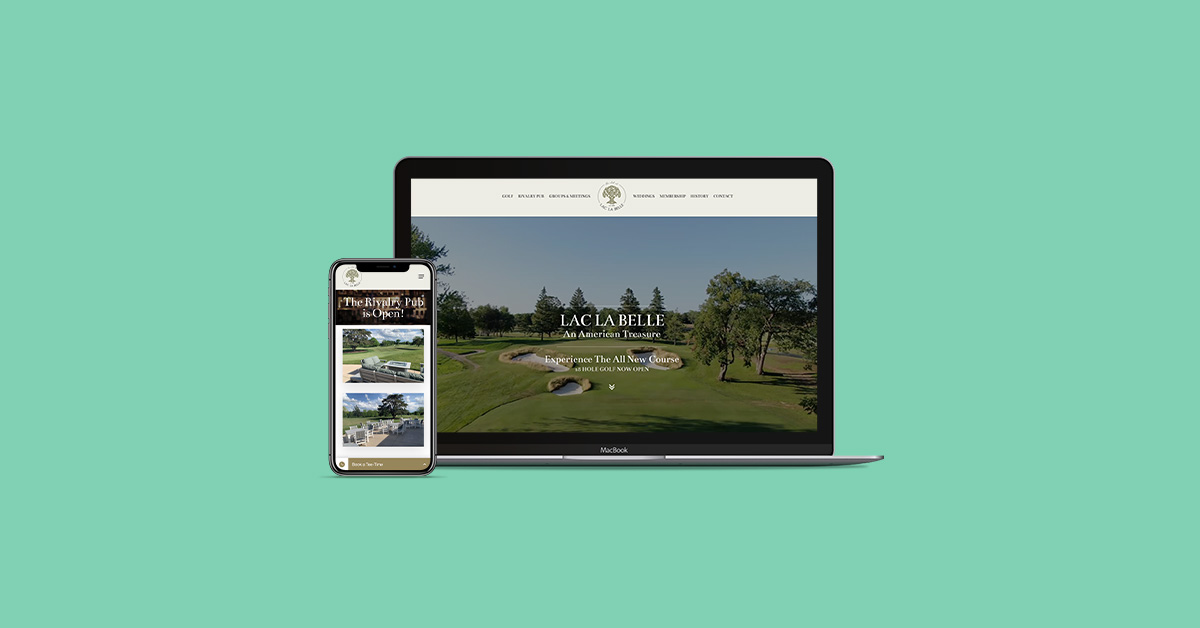 When was the last time you logged onto a company's website and just thought… yuck!
On the other hand, think of the last time you went on a really great corporate website and were immediately inspired to become a fan of that brand. We'll level with you: Most golf course's websites simply aren't up to par. We don't know if it's the industry's old-fashioned attitudes or clubs' insistence on remaining traditional, but there's certainly room for improvement.
Studies consistently prove the impact good web design has on attracting, keeping, and converting customers. We know the idea of undertaking a website overhaul can be daunting — but not as daunting as keeping a website that's older than some of your employees. Improving your website in the areas described below can be a boost to your bottom line. So while you might feel like you can't afford to redesign your website, we think, for some of you, you can't afford not to.
What Should You Look For?
Responsiveness
Have you ever visited a website on your smartphone, but quickly realized the site wasn't meant for that device? You had to constantly zoom in and out, scroll sideways to read all the text and squint to make out some blurry photo. That's because that site was what we call unresponsive. Responsive web design allows you to build just one website that automatically adapts to scale for whichever device it's seen on. More people now visit websites on a smartphone than on a desktop, so appealing to both devices is important. Plus, by building one responsive web design rather than two distinct sites, you'll be saving time and money at conception and any time you have to make edits.
Good Design
Who wouldn't want to browse something that looks nice rather than something that doesn't? We're not sure — but there are also more practical reasons to design a beautiful web page. Your homepage is the first impression you'll make on a potential new customer. If the layout is a turn-off, you may have just lost a customer to a competitor. Web design is not just aesthetic, it's also functional. Incorporating proper web design elements will contribute to a better search engine ranking for your site. Your website should be fast, easy to navigate, and include high-conversion calls-to-action. And, yes, it should look good.
Brand Identity
Your brand isn't just your logo, colours, and slogan. It's everything people see and feel when they come into contact with you. On your website, it's your copy style, the type of font you use, your photography style — and it's important because it'll determine the level of trust and credibility you can build with your customers. A brand identity should be clearly developed before you build or rebuild your website. Because, all those elements we discussed — fonts and type, copy, photography, taglines — will be determined by the identity you form. Not the other way around.
Integrated Booking Widget
If you're still skeptical about a website redesign and you don't have an integrated booking widget, you need no longer be skeptical. It's time! A platform for online tee time reservations is a must for any golf course in 2020. If a golfer visits your website and finds that they can't book their game without calling a phone number, chances are they'll bail and move on to the next course. But not only does online booking make it easier for your customers, but it also makes it easier for you. Rather than fielding a phone call for each and every group on your tee sheet, your site can passively reserve foursomes while you're not even looking, freeing up your staff to handle customers face to face.
Quality Pictures & Videos
Save your thousand words, and just say it with a picture! Okay, we're not saying you shouldn't have a quality copy on your site, not at all. But along with all that text, you should use photos and videos to tell the story of your golf course. That shouldn't be too hard; golf courses are beautiful pieces of nature. Go ahead and show off that oceanside par 5, the iconic island green, or your majestic clubhouse. Capture the aerial view with a drone flyover. That's what the people want to see. And again, images feed content into the search engines helping your site rank high in Google. So bring your golf course to life online with beautiful imagery.
Calls To Action
If thousands of people visit your website but never do anything about it, was it worth it? It's like a tree falling in a forest. The whole point of attracting users to your website and having them stay there is to drive them toward an action that benefits your business. That might be booking a tee time, buying clothing from your online shop, or signing up for your email newsletter — each site will have different goals. But no matter what it is, you should use your headlines and your copy to lead visitors toward that behaviour.
Fast Download Speed
What do you do when a website doesn't load fast enough? For most of us, we just leave. When it comes to the Internet, we have no patience! Download speed contributes to your search engine optimization, your customers' user experience, and your conversion rate. And that'll make your marketing team really happy. But you can throw the jargon and industry-speak aside if you'd like. The fact is, slowly does not get it done on the web. We want our websites and we want them now. If not… we're gone.
Why is it Important?
Improves Credibility
As with any business, a strong website makes you look legitimate — and a poor one (or none at all) can make you look unprofessional. Your website is a virtual lens into your company, the customer's first look at what you have to offer. And while it may just be from behind a screen, that holds a lot of weight nowadays. Consumers will look to companies' websites in the face of a decision, and the information they get will help them make the best one. Make sure your website is one that makes you look as good as you deserve to.
Increase Revenues
If this whole time you've been wondering how this investment can make you money, this paragraph is for you. Having a robust website that checks all the boxes we've described will increase your ability to make sales. First, a well-designed website with lots of useful content optimized for search engines brings in traffic. With a sleek design and navigability, you keep your visitors there for longer. And with engaging copy and strong calls-to-action leading to a worthwhile offer, you'll convert more of those leads into customers. Plus, once your big web design project concludes, save for some regular updates, the well-oiled machine that is your website does all the work for you while you're holding things down in the pro shop, on the range, or at the first tee.
Reach a Wider Audience
As we've explained, the more functional your website, the more visible it is on search engines. If you want to attract people searching the web for 'golf courses in Nevada' for example, you can optimize your whole site around that idea. By using those words in your copy, by providing information that indicates relevancy to the search engine, and by offering a favourable user experience (fast download speed, nice images, responsive), you'll open up your site to scores of people looking for exactly what you provide.
Supports Marketing Efforts
Online marketing would be really hard to do without a website. Just about every digital tactic we can think of — social media, paid search, email marketing — leans heavily on the company's website as a place to funnel leads. Without a website to click through to, you'll be losing any of the customers your marketing efforts would have converted. And with a bad website, you'll be losing a lot of those click-throughs too. Follow all the steps we've just described toward building a great website for your golf course, and your marketing efforts will become that much more effective.
Conclusion
Are you sold yet?
We hope you're convinced now of the importance of a good golf course website. Not only one that looks pretty and embodies your brand but something functional that performs well in search and converts customers. That downloads quickly works on all devices and provides your golf course with the credibility it deserves.
And one last thing: When you have a great website, you can integrate a fancy blog where you provide free information that people want to read. And when you have killer blog articles that people read all the way to the bottom, you can hook them with a snazzy call-to-action that offers your reader something valuable that also benefits your company. That's a win for everyone — all because you have a great website.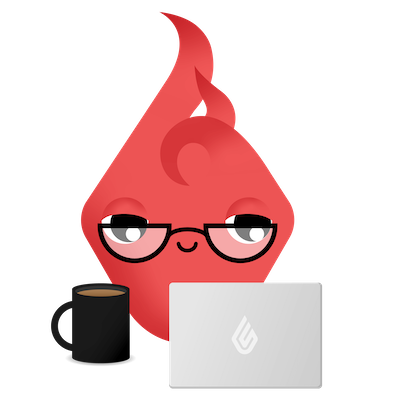 News you care about. Tips you can use.
Everything your business needs to grow, delivered straight to your inbox.