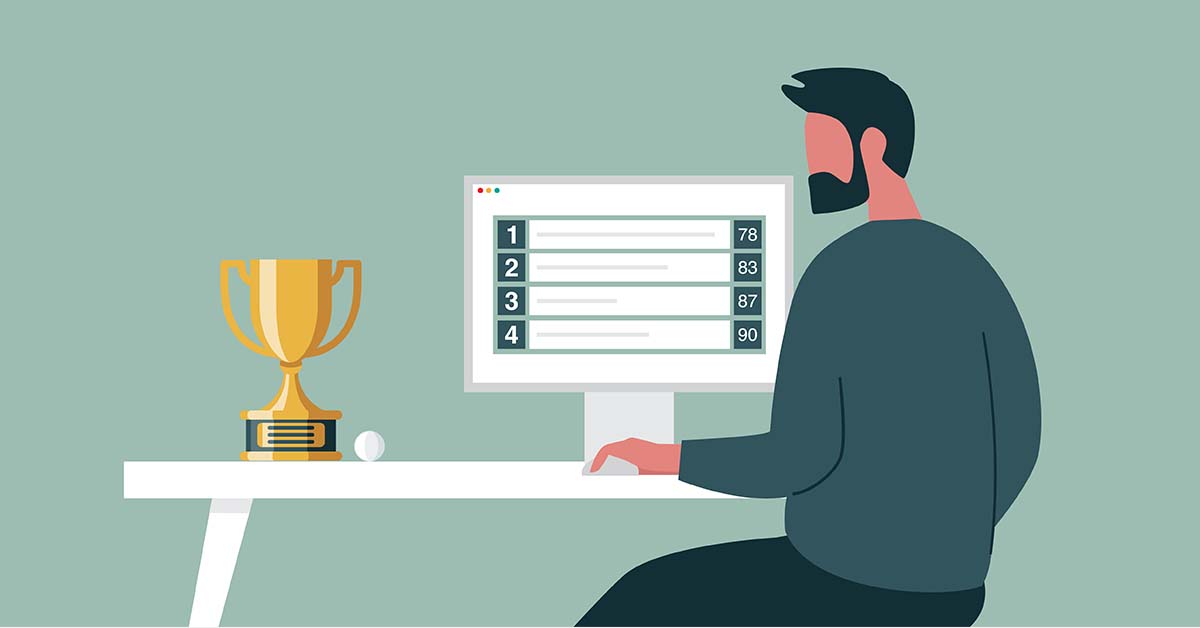 Golf leagues are a vital aspect of many golf facilities' revenue potential. After all, you're engaging a group of members or public golfers, depending upon your club, and are securing a commitment to participate for which they are paying up front—in many cases.
League fees often include a prize pool, which benefits the golf shop, and weekly socialization boosts food and beverage revenues. Add to that increased cart revenues, golf course promotion that increases rounds played and the potential growth of lesson revenue, and hosting a bustling golf league can catalyze facility-wide growth.
Golf leagues can be geared towards very competitive golfers where the final results hinge upon every stroke taken. Or they can be designed to provide a social atmosphere that enables beginners, women and couples, the weekly opportunity to enjoy time spent with friends in a laid-back environment.
Often these scenarios don't warrant a pre-determined number of holes to be played, and using a scorecard is sometimes not even necessary. In this scenario, the facility must make sure it communicates the right message—it's about the experience and NOT the score.
Let's examine some frequently asked questions and important issues, and streamline the process of starting a new golf league, marketing your league, and watching it grow.
Unlocking the future of golf operations
Learn how to quickly adapt to any situation and prepare your golf course for the future.
What Are the Different Types of League Formats and Rules?
As mentioned above, leagues can be competitive or more relaxed and social. Competitive leagues can be based on individual play or a team format, using a better ball of two format, for the latter, and a percentage of handicap regardless. If a golf facility has a good deal of skilled golfers, a scratch league can be formed that does not utilize handicaps at all. While this is very easy to facilitate and manage, it certainly reduces the potential player pool.
Handicapped leagues are most popular and are usually nine holes once per week. They can be stroke play, match play, best ball, scramble or even use a Stableford point scoring system. If a course or club has enough demand from a diverse group of golfers, several leagues can be formed with a variety of formats—satisfying everyone's competitive and social preferences.
Starting, Organizing and Marketing your Golf League
Leagues are initiated from member demand or the golf professional's desire to increase engagement, participation and revenue across their facility. Based on your members' preferences, determine the number of leagues to start and the format of each. When marketing and promoting, it is important to provide as much information as possible so your target audience understands they have options.
Potential methods of disseminating league information include email communication, social media, the facility's website, physical postings around your facility and encouraging word-of-mouth. Get some influential local golfers involved and have them talk up your league within their circle, and that promotion will grow from there.
Make it clear what the criteria for joining each league is, as well as the format of each, so potential league players can find the right league for them. A highly-competitive golfer in a laid-back, social league is as unproductive and unfortunate as a beginner in a league with little, if any, socialization. State the length, frequency and cost of each league so golfers can weigh those factors into their decision as well.
Leagues can be as short as six or eight weeks, often seen at indoor golf simulator venues that host a fall league that culminates just before the holiday season, and a second league that kicks off after the new year and ends just in time to head back outdoors.
Outdoor leagues should start as soon as the weather allows and usually extend through the summer, often ending just before Labor Day, allowing for family vacations before school returns. This also allows for a fall league to be held in September and October, sometimes engaging members who were not involved in your summer league. Warm weather regions of the southern United States have a different timeframe, of course.
Determining your area's prime league season is important, but golf professionals should realize that off-peak times don't mean inactivity. With today's innovative golf technology, the game is now a year-round activity. Courses and the new variety of golf entertainment venues can get creative in their formats, and use technology like simulators to keep the engagement going year-round.
Regardless of format and timeframe, marketing and promotion should lead to league registration and payment. In a team format, most participants will join together with their team preset. Occasionally, an individual will be interested in playing, but will not have another party to sign up with. As the golf professional and league administrator, you should pair these individuals so they too can enjoy this new amenity.
Once your opening day arrives, celebrate the start of your new league(s) and demonstrate appreciation for your league participants. After all, without them everything discussed in this article is moot.
How Much Should You Charge and What Benefits Will Participants Receive?
League dues should be calculated based on the number of rounds to be played in the league season, advertised prize pool and other promised benefits that have a cost associated with them, i.e., season-ending dinner or banquet.
For instance, perhaps nine holes at your course cost $25 to walk, and your league is 16 weeks. In addition, arrangements made with your food and beverage manager render a $25 cost per player for a year-end event to celebrate the winners and the fun had by all.
Also, if the desired prize pool for your 30-player league is $600, you will need to collect $20 per player at the outset, as well.
16 weeks * $25 = $400
Banquet = $25
Prizes = $20
Total = $445
Carts are not usually considered in the initial cost as players determine with each weekly round if they want to walk or ride—fees are paid at that time.
League payments can be taken in one lump sum or spread across two or three payments—either prior to the start date or early in the schedule. After all, it is the widespread commitment you seek as a golf course administrator. In addition, generating league revenue in the early months of a new golf season often helps a course's cash flow.
League participants gain dedicated tee times on league day, which is a perk that cannot be overstated—especially in a time when tee times are more difficult to secure than in recent memory. Some facilities will also offer discounted or even free driving range balls to league players as they gear up for their pending league round. Doing so helps golfers improve their skills and, in turn, increases their dedication to the sport (and your golf course).
Ultimately, it is the competition or fun and camaraderie that makes league participation worthwhile. Meeting new people and networking is another benefit often sought by league participants. Dinner specials in the restaurant or dining room often aid in this engagement.
Benefits for the Golf Facility
We've already highlighted the importance of dedicated league play and early-season revenue, but there are many other benefits to hosting successful golf leagues. Cart and range fees will undoubtedly increase on league nights—a timeframe usually chosen because it's less popular.
The funds received for the league's prize pool benefit the golf shop's bottom line, whether rewarded in merchandise or golf shop credit. The former is a great way to rid the shop of slower-moving products, while the latter often renders future sales that exceed the amount of credit available. Golf shop managers should determine which scenario is more beneficial for their retail operation.
Perhaps the greatest benefactor of league participation is a facility's food and beverage service. With dozens of golfers on hand at their weekly league time, the bar is often bustling with drinks prior to and during the round. After their round, players might be offered a league dinner special and are always encouraged to gather in a social atmosphere—regardless of the mission of the league itself.
If a golf facility creates an exemplary experience with each league round, members will sing the praises of league participation. This powerful word-of-mouth will help you attract a larger roster of players without spending a dime on marketing. Another direct benefit is the increase in golfer retention across all demographics.
PGA Jr. Leagues
One of the PGA of America's most successful programs is PGA Jr. League. This program brings kids 13 and under and a second division of 14–17-year-olds together in a team format, with team uniforms and camaraderie built-in.
Play takes place in foursomes with two members of a team playing a scramble format to determine their score. It's both social and competitive and provides junior golfers with the opportunity to learn hard work, teamwork and the experience of winning and losing. There are so many life lessons learned on the golf course. Programs like these are a great resource for any family looking for a fun and educational experience for their kids.
Increase Retention and Set Yourself Up for Long-Term Success
Every league serves a purpose, and if done right, will benefit your facility in the long run. It's vital to determine the goals of your league and create an experience that satisfies your clientele. A women's-only league, for instance, is an effective way of engaging an underserved demographic in a social atmosphere while piquing their interest in the game itself. If they have fun, they will tell their friends, and your league will grow.
In addition, these members, and most league participants for that matter, will play more golf on off-league days. They'll eat and drink more and will need new clubs and golf apparel. Satisfy all these needs, and you'll have acquired a long-term customer who will come to you for all their golf needs.
Leagues can have as few as a dozen seniors on a Wednesday morning or 100 golfers occupying your tee sheet for five hours on a Tuesday afternoon—it's up to you to determine what works best for your facility.
Are you looking for a more efficient way to manage your members? Lightspeed Golf's one-stop management solution is the only tool you'll need—talk to one of our experts today to find out how we can help.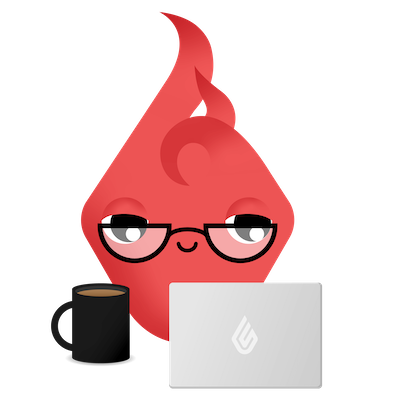 News you care about. Tips you can use.
Everything your business needs to grow, delivered straight to your inbox.